2023 Mercedes-Benz Sprinter Passenger Van OVERVIEW
2023 Mercedes-Benz Sprinter Passenger Van For Sale
Active Brake Assist
15-Seater Configuration
MBUX Multimedia System with 7″ touchscreen
3.0L V6 turbo diesel engine

Mercedes-Benz Sprinter Passenger Van For Sale
Mercedes-Benz Sprinter Passenger Van APPEARANCE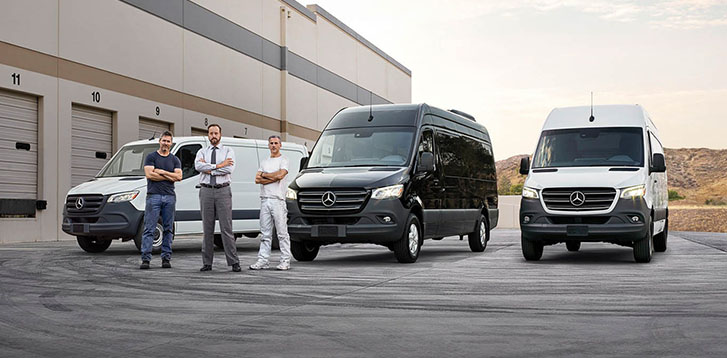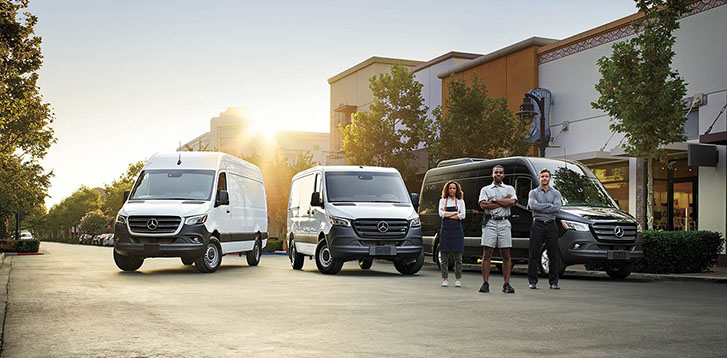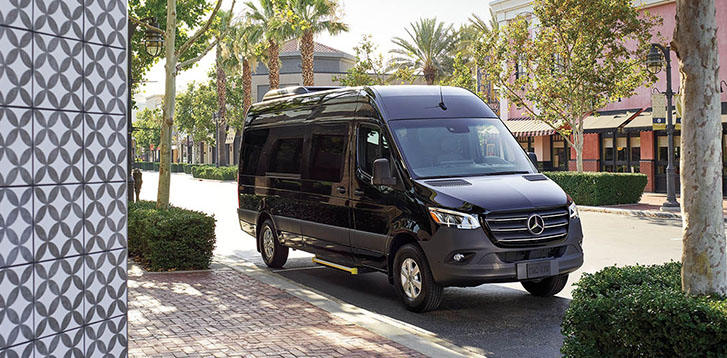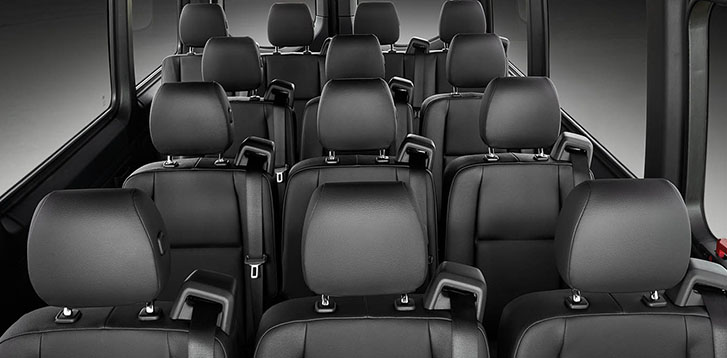 2023 Sprinter Passenger Van SPECS/TRIMS
Passenger Van 1500 - 4 Cylinder Gas - 3,060 lbs Payload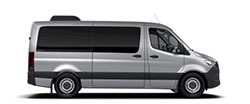 Passenger Van 2500 - 4 Cylinder Gas - 3,560 lbs Payload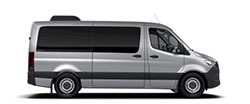 Passenger Van 2500 - 4 Cylinder Diesel Standard Output - 3,307 lbs Payload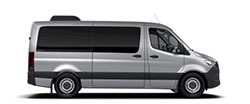 Passenger Van 2500 - 4 Cylinder Diesel High Output - 3,307 lbs Payload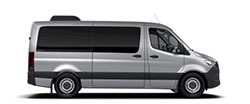 Passenger Van 2500 - 4 Cylinder Diesel High Output AWD - 3,020 lbs Payload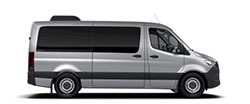 Passenger Van 1500 - 4 Cylinder Gas - 3,082 lbs Payload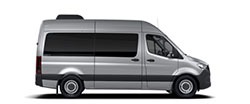 Passenger Van 2500 - 4 Cylinder Gas - 3,493 lbs Payload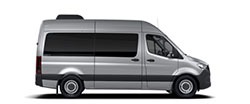 Passenger Van 2500 - 4 Cylinder Diesel Standard Output - 3,219 lbs Payload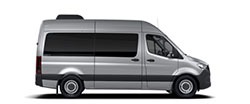 Passenger Van 2500 - 4 Cylinder Diesel High Output - 3,219 lbs Payload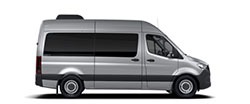 Passenger Van 2500 - 4 Cylinder Diesel High Output AWD - 2,932 lbs Payload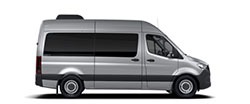 Passenger Van 2500 - 4 Cylinder Diesel Standard Output - 3,109 lbs Payload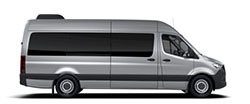 Passenger Van 2500 - 4 Cylinder Diesel High Output - 3,109 lbs Payload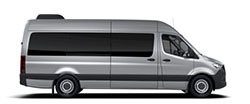 2023 Mercedes-Benz Sprinter Passenger Van SAFETY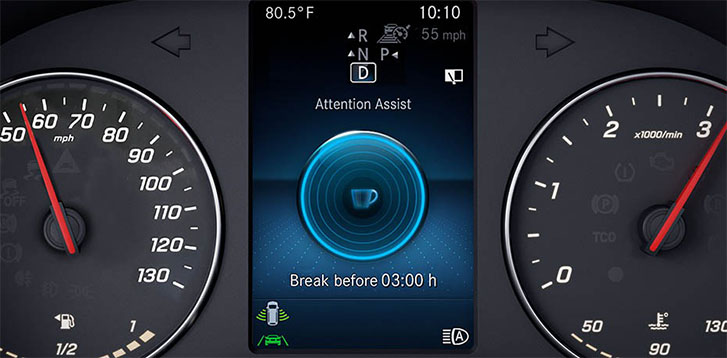 Attention Assist
Stay awake on the road. Attention Assist monitors your driving patterns for signs of fatigue and gives you an early warning to make sure you're not driving drowsy.
Available For SaleDriver Convenience Package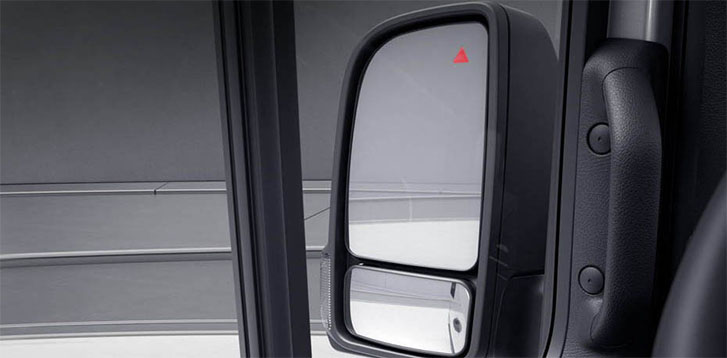 Blind Spot Assist Mirror
See around your blind spot. Radar sensors detect approaching vehicles in your blind spot and alert you, keeping you safer. And Rear Cross-Traffic Alert lets you know when a vehicle or pedestrian is crossing behind you.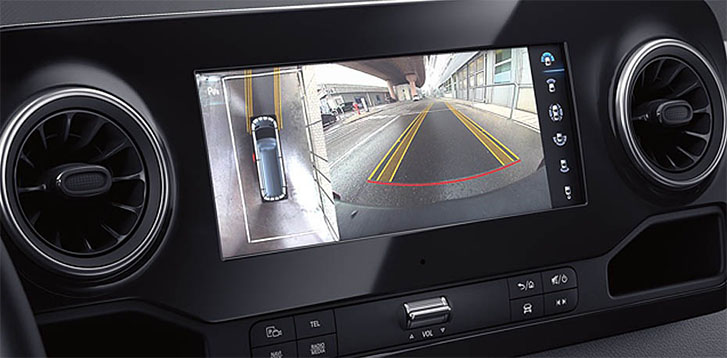 360-Degree Camera
Simpler, safer. Maneuver and park with total confidence when you have a 360-degree view from our camera.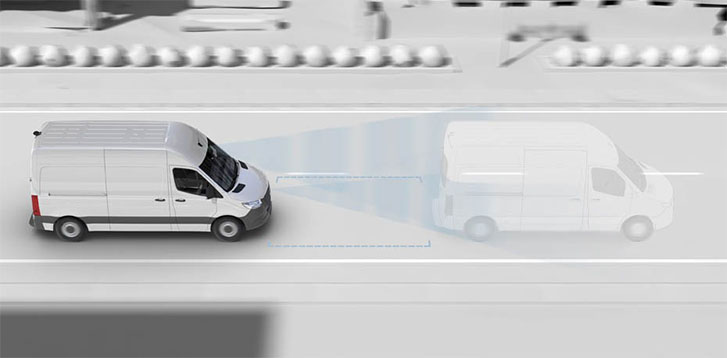 Active Brake Assist
Keeping a lookout for you. Active Brake Assist can warn you of oncoming danger and brake for you. It's the only system that can recognize and brake for pedestrians.