2023 Mercedes-Benz Sprinter Crew Van OVERVIEW
2023 Mercedes-Benz Sprinter Crew Van For Sale
3.0L V6 turbo diesel engine
Electronically engaged 4-wheel drive
Cruise control
Blind Spot Assist Mirror

Mercedes-Benz Sprinter Crew Van For Sale
Mercedes-Benz Sprinter Crew Van APPEARANCE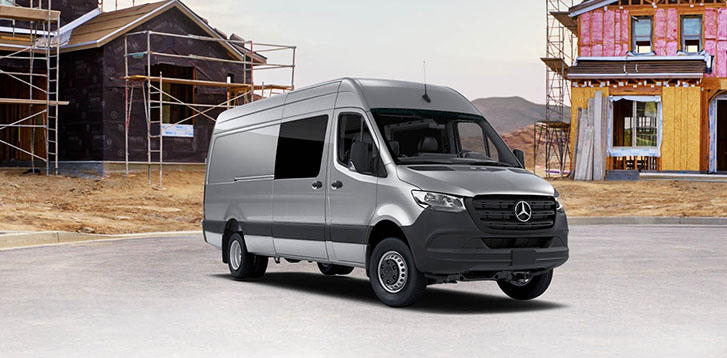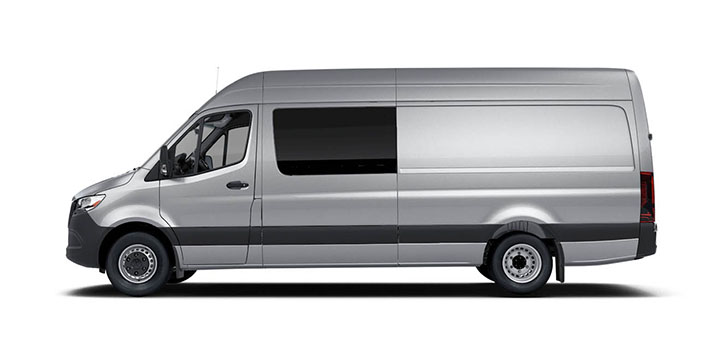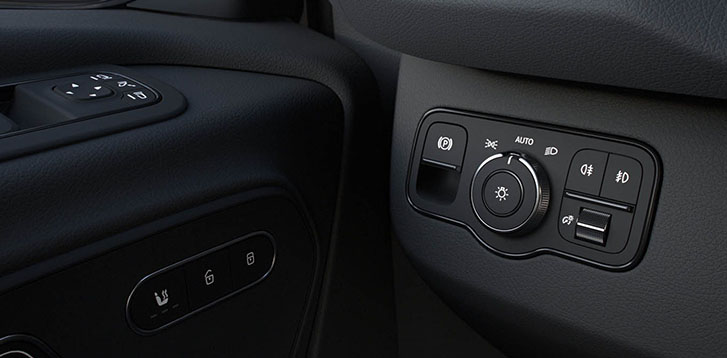 2023 Sprinter Crew Van SPECS/TRIMS
Crew Van 2500 - 4 Cylider Gas - 4,068 lbs Payload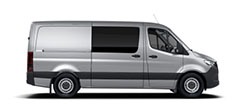 Crew Van 2500 - 4 Cylider Diesel Standard Output - 3,825 lbs Payload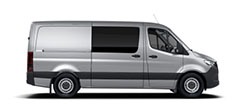 Crew Van 2500 - 4 Cylider Diesel High Output - 3,825 lbs Payload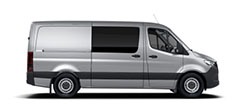 Crew Van 2500 - 4 Cylider Diesel High Output AWD - 3,472 lbs Payload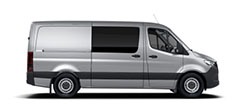 Crew Van 3500 - 4 Cylider Diesel Standard Output - 4,324 lbs Payload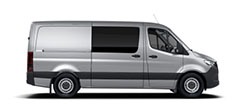 Crew Van 3500 - 4 Cylider Diesel High Output - 4,324 lbs Payload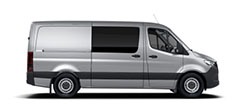 Crew Van 3500XD - 4 Cylider Diesel Standard Output - 5,375 lbs Payload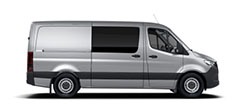 Crew Van 3500XD - 4 Cylider Diesel High Output - 5,375 lbs Payload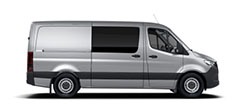 Crew Van 3500XD - 4 Cylider Diesel High Output AWD - 5,375 lbs Payload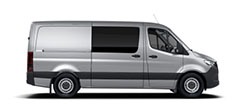 Crew Van 4500 - 4 Cylider Diesel Standard Output - 6,437 lbs Payload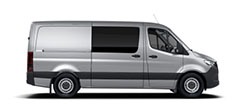 Crew Van 4500 - 4 Cylider Diesel High Output - 6,437 lbs Payload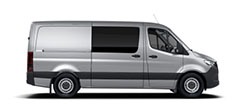 Crew Van 2500 - 4 Cylinder Gas - 3,979 lbs Payload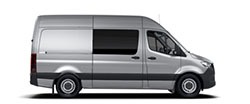 Crew Van 2500 - 4 Cylinder Diesel Standard Output - 3,737 lbs Payload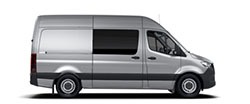 Crew Van 2500 - 4 Cylinder Diesel High Output - 3,737 lbs Payload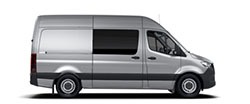 Crew Van 2500 - 4 Cylinder Diesel High Output AWD - 3,384 lbs Payload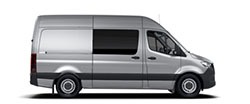 Crew Van 3500 - 4 Cylinder Diesel Standard Output - 4,236 lbs Payload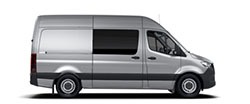 Crew Van 3500 - 4 Cylinder Diesel High Output - 4,236 lbs Payload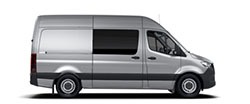 Crew Van 3500XD - 4 Cylinder Diesel Standard Output - 5,287 lbs Payload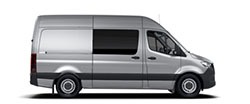 Crew Van 3500XD - 4 Cylinder Diesel High Output - 5,287 lbs Payload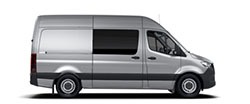 Crew Van 3500XD - 4 Cylinder Diesel High Output AWD - 4,967 lbs Payload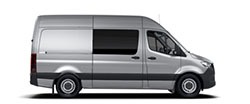 Crew Van 4500 - 4 Cylinder Diesel Standard Output - 6,349 lbs Payload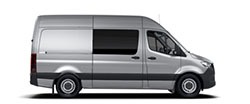 Crew Van 4500 - 4 Cylinder Diesel High Output - 6,349 lbs Payload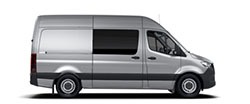 Crew Van 2500 - 4 Cylinder Gas - 3,627 lbs Payload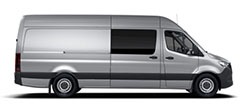 Crew Van 2500 - 4 Cylinder Diesel Standard Output - 3,384 lbs Payload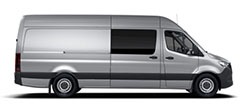 Crew Van 2500 - 4 Cylinder Diesel High Output - 3,384 lbs Payload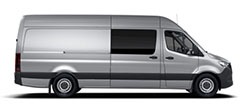 Crew Van 2500 - 4 Cylinder Diesel High Output AWD - 3,031 lbs Payload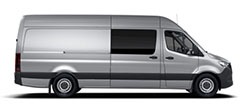 Crew Van 3500 - 4 Cylinder Diesel Standard Output - 3,850 lbs Payload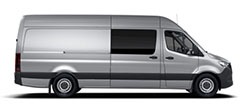 Crew Van 3500 - 4 Cylinder Diesel High Output - 3,850 lbs Payload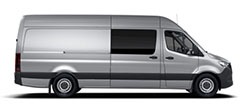 Crew Van 3500XD - 4 Cylinder Diesel Standard Output - 4,901 lbs Payload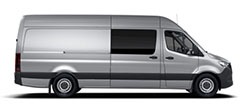 Crew Van 3500XD - 4 Cylinder Diesel High Output - 4,901 lbs Payload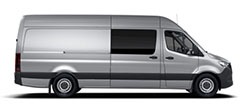 Crew Van 3500XD - 4 Cylinder Diesel High Output AWD - 4,581 lbs Payload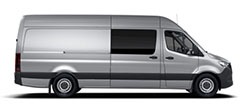 Crew Van 4500 - 4 Cylinder Diesel Standard Output - 5,964 lbs Payload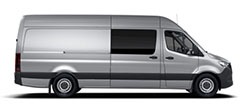 Crew Van 4500 - 4 Cylinder Diesel High Output - 5,964 lbs Payload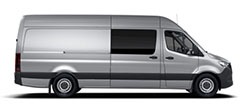 2023 Mercedes-Benz Sprinter Crew Van SAFETY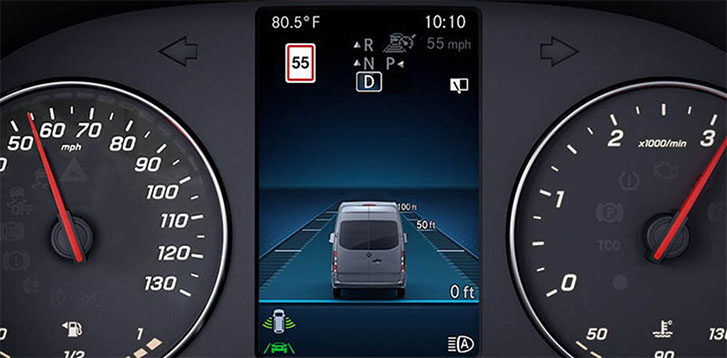 Traffic Sign Assist
Steady as you go. Since speed limits can change unexpectedly, Traffic Sign Assist can help identify the right speed and let you know when it's changed.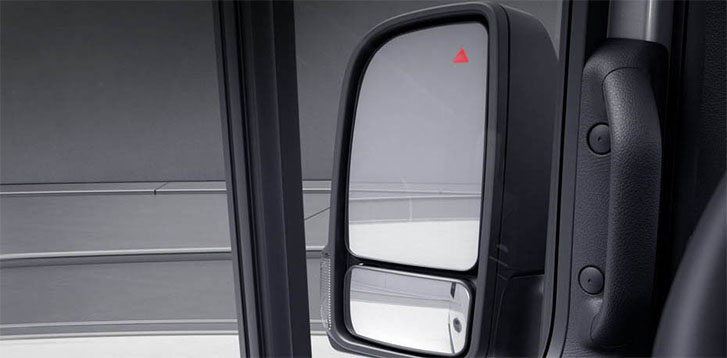 Blind Spot Assist Mirror
See around your blind spot. Radar sensors detect approaching vehicles in your blind spot and alert you, keeping you safer. And Rear Cross-Traffic Alert lets you know when a vehicle or pedestrian is crossing behind you.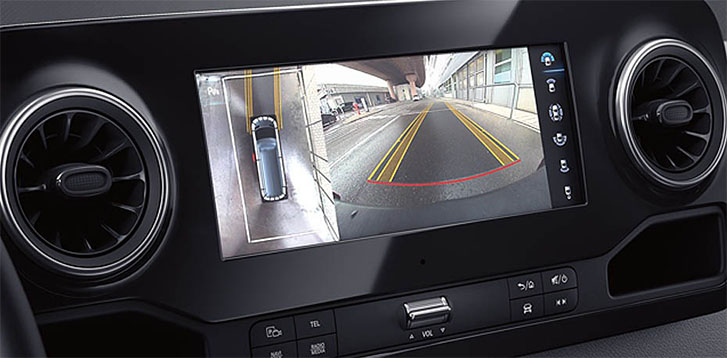 360-Degree Camera
Simpler, safer. Maneuver and park with total confidence when you have a 360-degree view from our camera.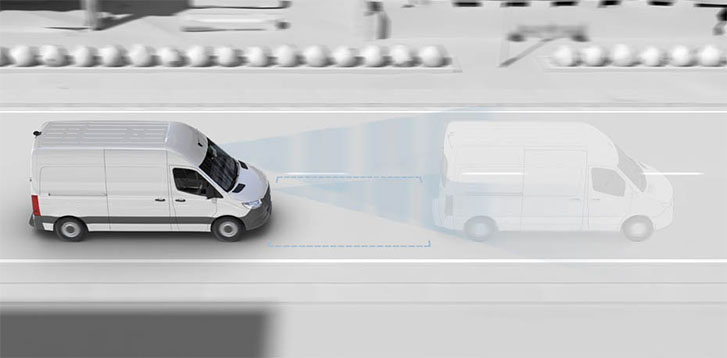 Active Brake Assist
Keeping a lookout for you. Active Brake Assist can warn you of oncoming danger and brake for you. It's the only system that can recognize and brake for pedestrians.