2022 Mercedes-Benz Sprinter Crew Van OVERVIEW
2022 Mercedes-Benz Sprinter Crew Van For Sale
3.0L V6 turbo diesel engine
MBUX Multimedia System with 7″ touchscreen
Attention Assist
360-Degree Camera

Mercedes-Benz Sprinter Crew Van For Sale
Mercedes-Benz Sprinter Crew Van APPEARANCE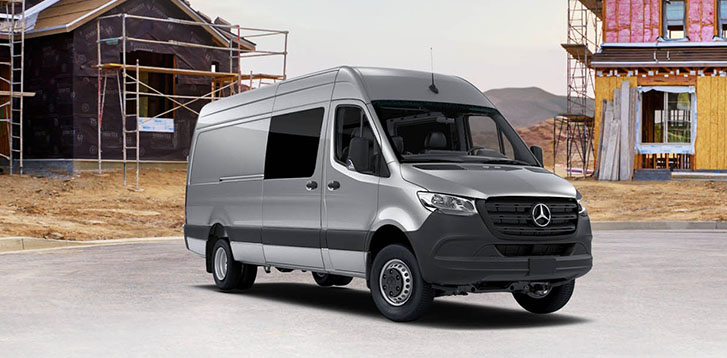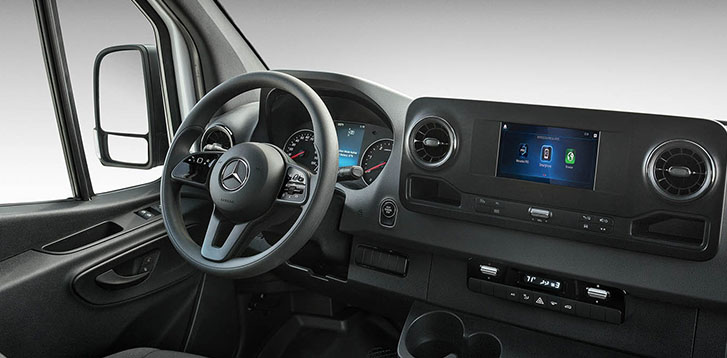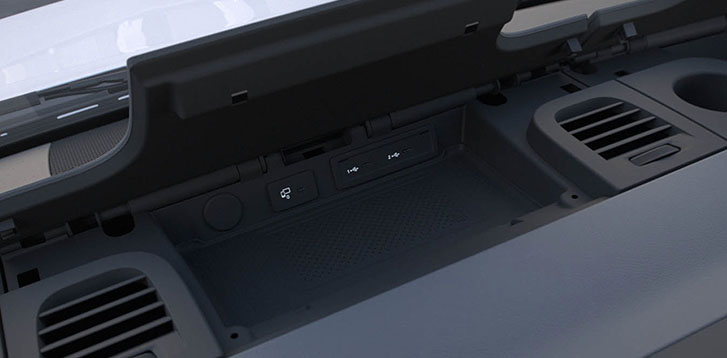 2022 Sprinter Crew Van SPECS/TRIMS
144" Wheelbase - Standard Roof - 4-Cyl. Gas - 3,803 lbs Payload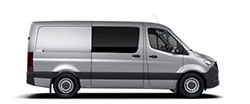 144" Wheelbase - Standard Roof - 6-Cyl. Gas - 3,748 lbs Payload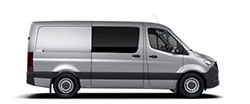 144" Wheelbase - High Roof - 4-Cyl. Gas - 3,715 lbs Payload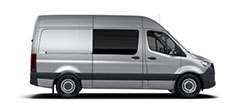 144" Wheelbase - High Roof - 6-Cyl. Gas - 3,660 lbs Payload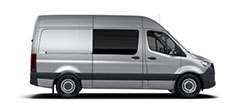 170" Wheelbase - High Roof - 4-Cyl. Gas - 3,362 lbs Payload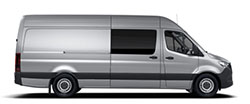 170" Wheelbase - High Roof - 6-Cyl. Gas - 3,307 lbs Payload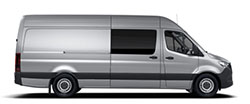 144" Wheelbase - Standard Roof - 4-Cyl. Gas - 4,302 lbs Payload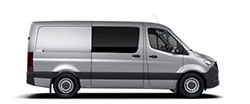 144" Wheelbase - Standard Roof - 6-Cyl. Gas - 4,247 lbs Payload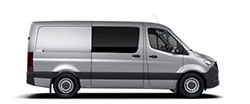 144" Wheelbase - High Roof - 4-Cyl. Gas - 4,214 lbs Payload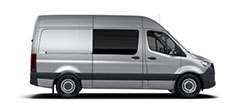 144" Wheelbase - High Roof - 6-Cyl. Gas - 4,159 lbs Payload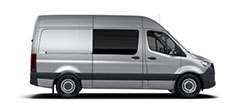 170" Wheelbase - High Roof - 4-Cyl. Gas - 3,828 lbs Payload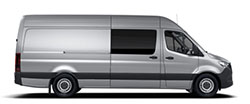 170" Wheelbase - High Roof - 6-Cyl. Gas - 4,302 lbs Payload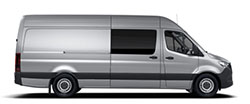 144" Wheelbase - Standard Roof - 4-Cyl. Gas - 6,415 lbs Payload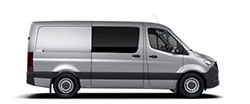 144" Wheelbase - Standard Roof - 6-Cyl. Gas - 6,360 lbs Payload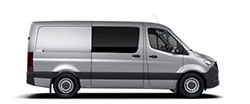 144" Wheelbase - High Roof - 4-Cyl. Gas - 6,327 lbs Payload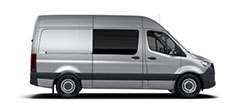 144" Wheelbase - High Roof - 6-Cyl. Gas - 6,272 lbs Payload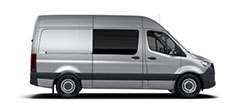 170" Wheelbase - High Roof - 4-Cyl. Gas - 5,941 lbs Payload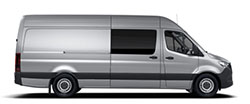 170" Wheelbase - High Roof - 6-Cyl. Gas - 5,886 lbs Payload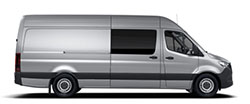 2022 Mercedes-Benz Sprinter Crew Van SAFETY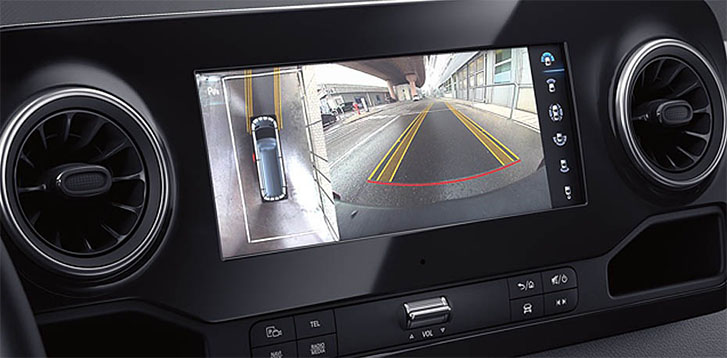 360-Degree Camera
Simpler, safer. Maneuver and park with total confidence when you have a 360-degree view from our camera.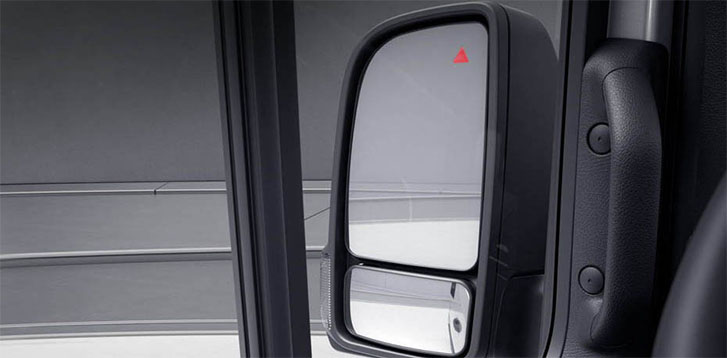 Blind Spot Assist Mirror
See around your blind spot. Radar sensors detect approaching vehicles in your blind spot and alert you, keeping you safer. And Rear Cross-Traffic Alert lets you know when a vehicle or pedestrian is crossing behind you.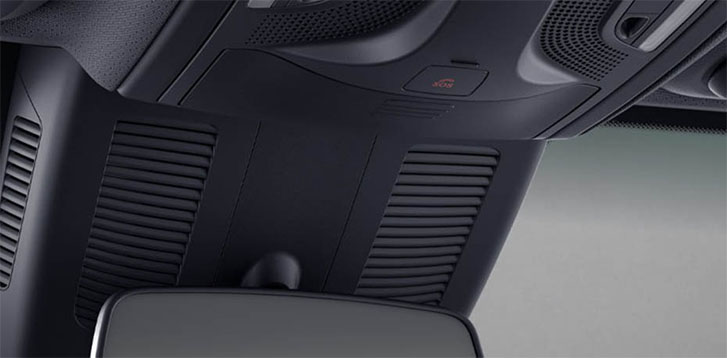 Emergency Call
Help is on the way. This standard feature can detect a crash and immediately call for emergency first responders.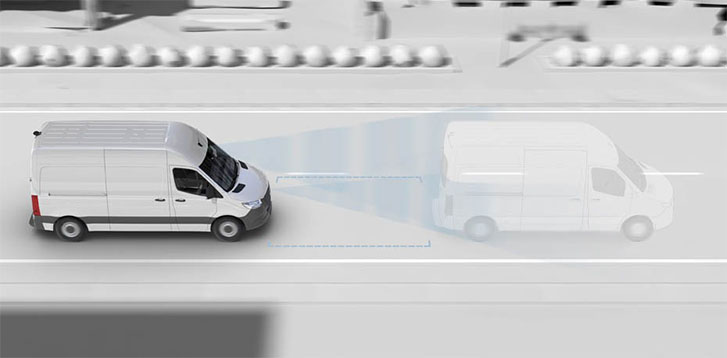 Active Brake Assist
Keeping a lookout for you. Active Brake Assist can warn you of oncoming danger and brake for you. It's the only system that can recognize and brake for pedestrians.