2022 Mercedes-Benz AMG SL Roadster OVERVIEW
2022 Mercedes-Benz AMG SL Roadster For Sale
Handcrafted AMG 4.0L V8 biturbo engine
AMG SPEEDSHIFT MCT 9G 9-speed transmission
Wireless Android Auto
KEYLESS-GO

2022 Mercedes-Benz AMG SL Roadster MODELS

Mercedes-Benz AMG SL Roadster For Sale
Mercedes-Benz AMG SL Roadster PERFORMANCE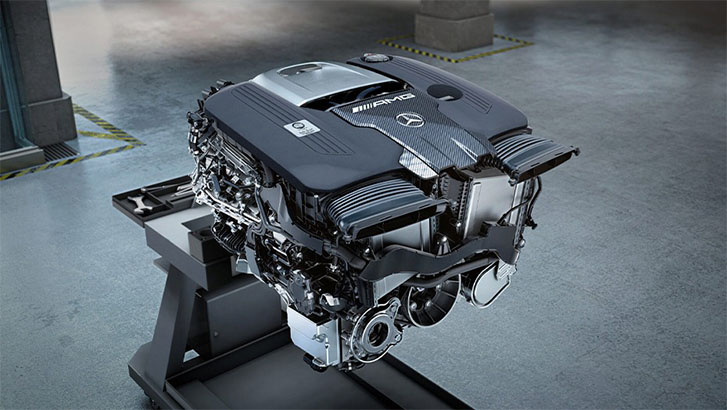 Handcrafted AMG 4.0L V8 biturbo engine
The AMG-developed biturbo V8 is engineered for a modern era of performance, generating 469 hp from just 4.0 liters. Its 516-lb-ft torque peak arrives at just 2,250 rpm, and persists to 4,500 rpm, to rocket you to 60 mph in 3.8 seconds on the way to a 183-mph top track speed. SL-specific enhancements include active crankcase ventilation, repositioned intercoolers and higher boost. Yet even with its advanced technologies, each AMG engine is still hand-built and signed by its own craftsman.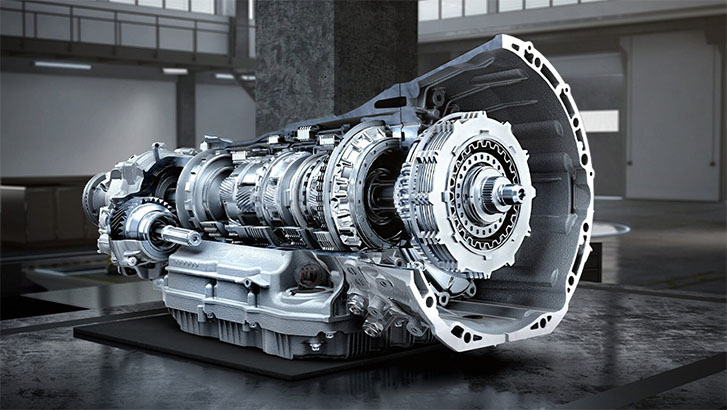 AMG SPEEDSHIFT MCT 9G 9-speed transmission
The 9-speed multiclutch transmission's AMG SPEEDSHIFT® MCT technology shortens shift times and offers quick multi-gear downshifts. A wet startup clutch eliminates the torque converter, improving performance and, along with a magnesium casing, saving weight. The AMG DYNAMIC SELECT Sport and Sport+ programs, as well as a selectable Manual mode, progressively quicken upshifts and rev-match downshifts, while Comfort mode can decouple the driveline to save fuel when coasting.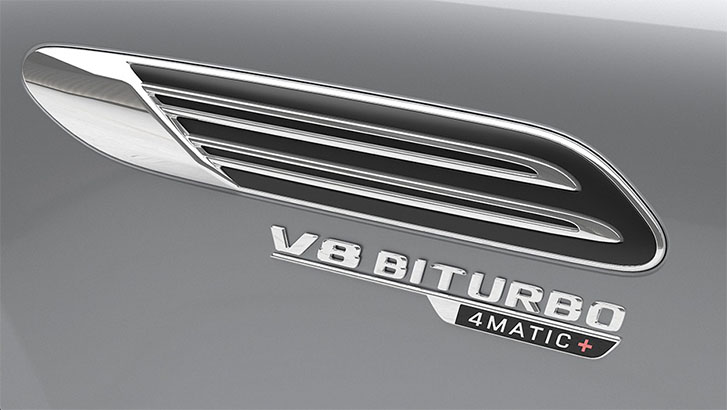 AMG Performance 4MATIC+ all-wheel drive
The first SL with all-wheel drive, its 4MATIC® system can instantly vary the front-to-rear torque split in precise response to driving conditions and driver inputs, including 100% rear-wheel drive. An electromechanical coupling between the front and rear axles is controlled based on an elaborate matrix of driving mode, lateral and longitudinal acceleration, and available grip to optimize handling and acceleration right up to the physical limits, on virtually any road or track surface.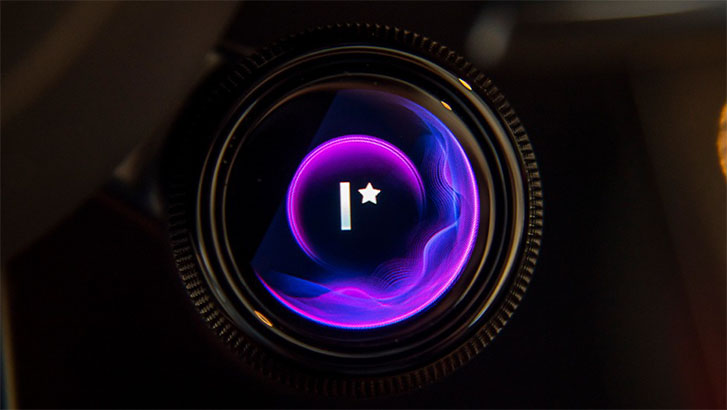 AMG DYNAMIC SELECT
AMG DYNAMIC SELECT lets you dial in the car's performance character via cockpit controls. The system offers Comfort, Sport, Sport+ and Slippery modes, plus an Individual mode you can configure a la carte. Each mode includes settings for the engine and throttle response, shift timing, 4MATIC® control, ESP, suspension, exhaust sound, ECO Start/Stop system, rear-axle steering and more. In addition, adjacent pushbuttons let you adjust each setting on its own while in any mode.
2022 AMG SL Roadster APPEARANCE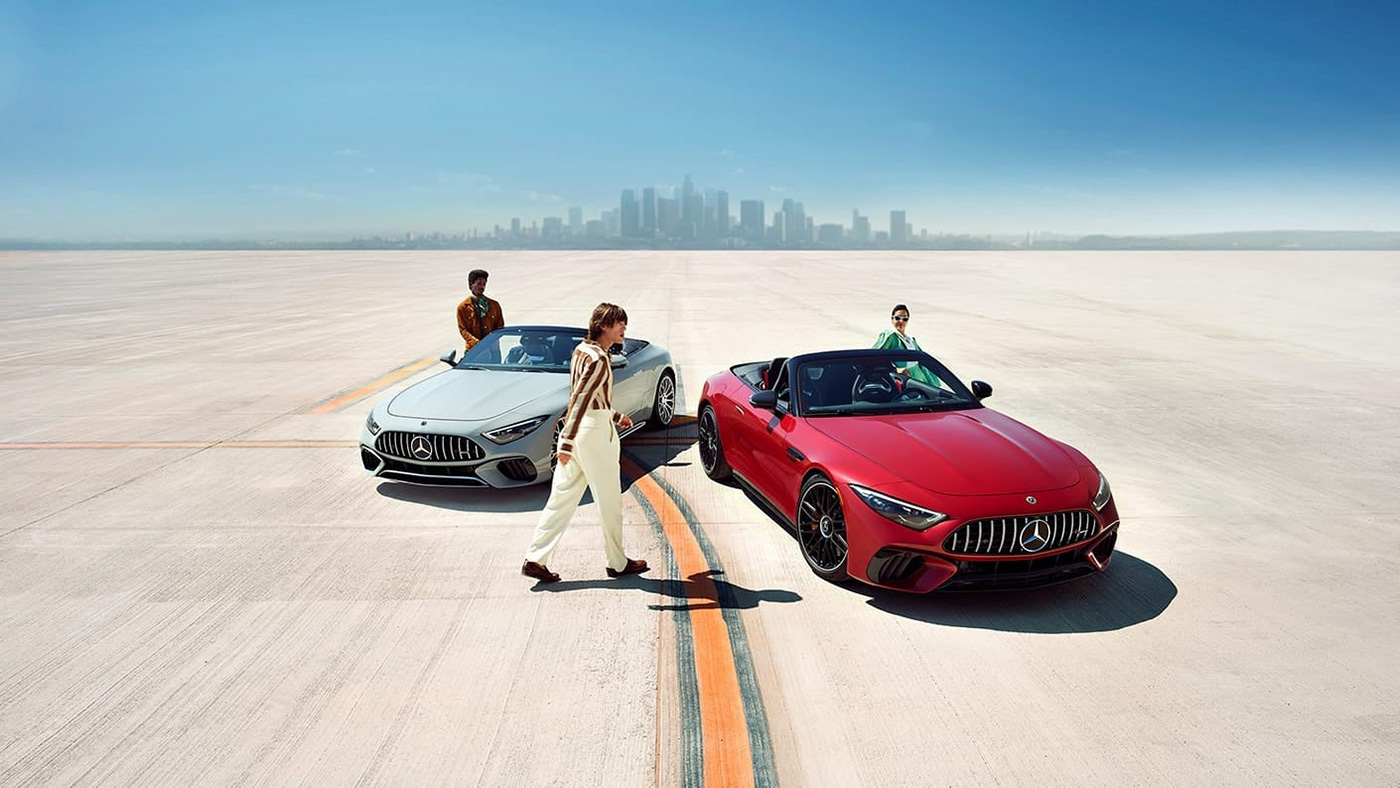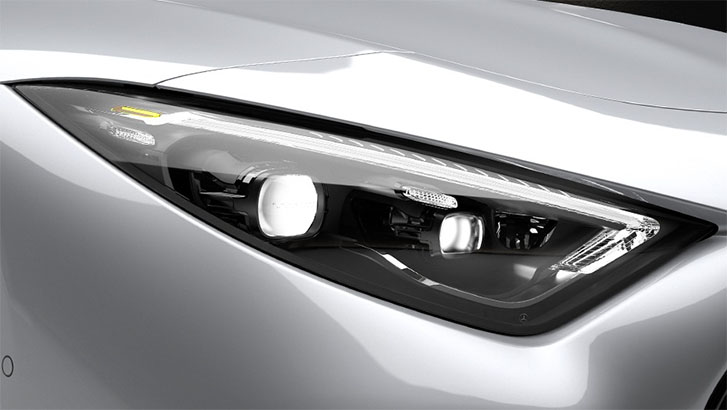 Active LED headlamps
Pioneered by Mercedes-Benz, active LED headlamps can generate light that's perceived much like natural daylight. Active Curve Illumination and Adaptive Highbeam Assist adjust the LEDs in each headlamp to help maximize the illumination of corners and straightaways, without creating glare for other drivers.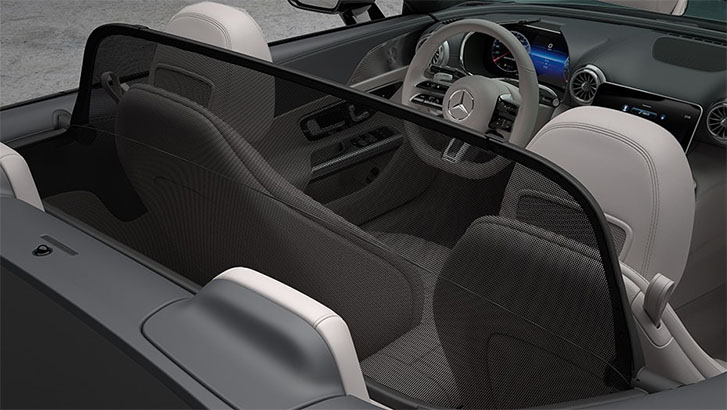 Removable wind deflector
A mesh draft-stop snaps into place over the unoccupied rear seats to help calm cabin turbulence during top-down driving. It can be left in place when you raise the top, or folded and stowed in the trunk.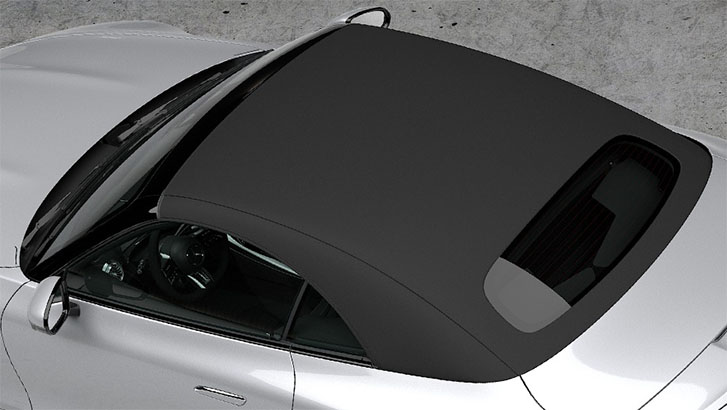 Z-fold power soft top
In keeping with the SL's sportier direction, a finely tailored 3-layer acoustic soft top is nearly 50 lbs lighter than the previous model's retractable hardtop. At driving speeds up to 37 mph, the top powers up or down in via its own switch panel or the central touchscreen, which animates the 15-second process. The clever Z-fold design lets the lowered top form its own flush rear deck, further saving the weight, complexity and visible seams of a conventional cover.
Mercedes-Benz AMG SL Roadster COMFORT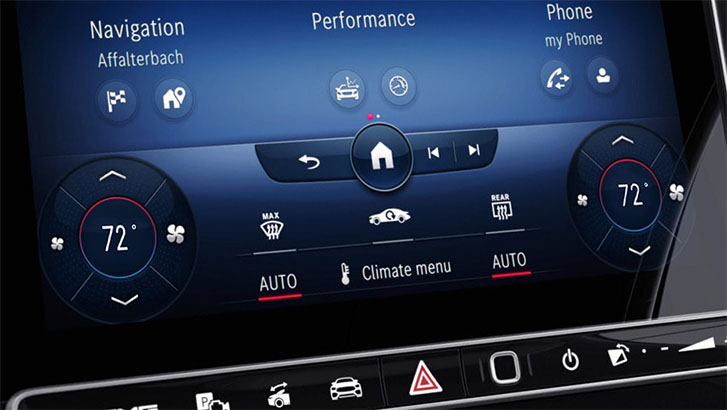 Dual-zone automatic climate control
Separate left and right temperature controls allow the driver and front passenger to enjoy personalized comfort. In addition to fully automatic or manual control of blower speed and airflow distribution, the system includes sun and humidity sensors, a dust/pollen filter, and an activated charcoal filter that automatically recirculates cabin air upon detecting a significant increase in smog. It also automatically adjusts to whether the soft top is open or closed.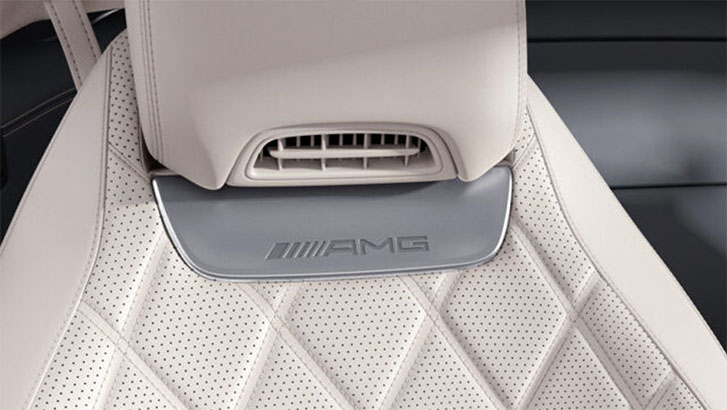 AIRSCARF neck-level heating system
Extend your top-down driving enjoyment further into a cool evening or later into the season with the AIRSCARF® neck-level heating system. Tilt-adjustable vents beneath each front head restraint deliver warmed airflow to your neck, head and shoulders, like a virtual scarf. With individual 3-stage temperature controls and airflow automatically adjusted to your driving speed, AIRSCARF means you don't have to put the top up just because the sun, or thermometer, has gone down.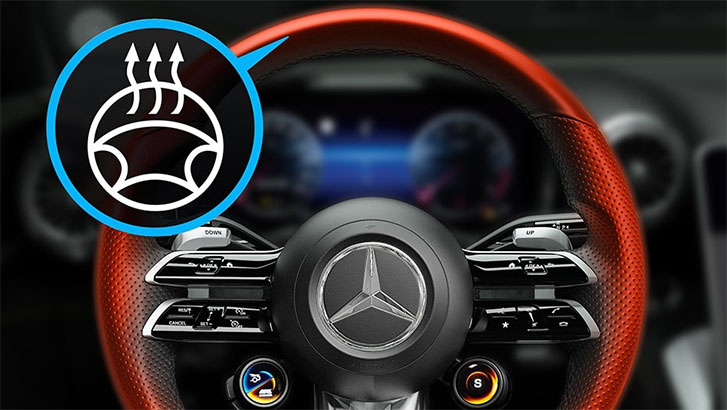 Heated steering wheel
Heating elements within the steering wheel rim can rapidly take the chill out of your hands on a cold morning. After a few minutes, the heating level is automatically reduced to maintain lasting comfort.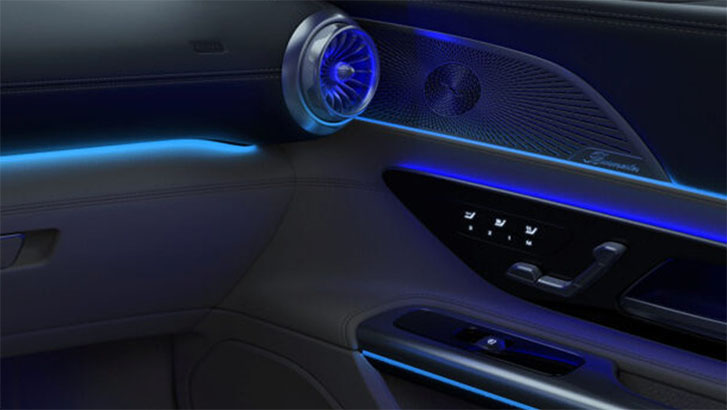 64-color LED ambient lighting
A network of LEDs can create not just a soothing ambience in the cabin, but one you can alter to suit your mood, or even create one. The 64 selectable colors and adjustable brightness let you control the atmosphere like never before. Edge-lighting glows from numerous cabin areas, while the front door sills welcome you with AMG logos backlit in soft white.
2022 Mercedes-Benz AMG SL Roadster SAFETY & WARRANTY
MB Limited Warranty
All new Mercedes-Benz vehicles are protected by our New Vehicle Limited Warranty, covering defects in material or workmanship for 48-months or 50,000 miles, whichever comes first. For added protection, the Mercedes-Benz Extended Limited Warranty offers continued peace of mind with prolonged coverage tailored to your needs.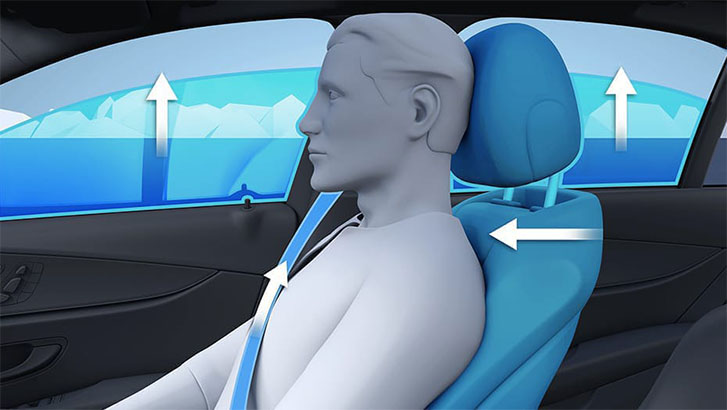 PRE-SAFE
A Mercedes-Benz first, PRE-SAFE® can detect instability during certain vehicle maneuvers that suggest a collision or rollover is imminent. It can then tighten the front seat belts, adjust the front passenger seat, and close the front windows, all in an effort to better prepare the occupants and restraints in the moments before a collision. If no accident occurs, the seat-belt tensioners reverse, and you can simply readjust your seat, open the windows and continue on your way.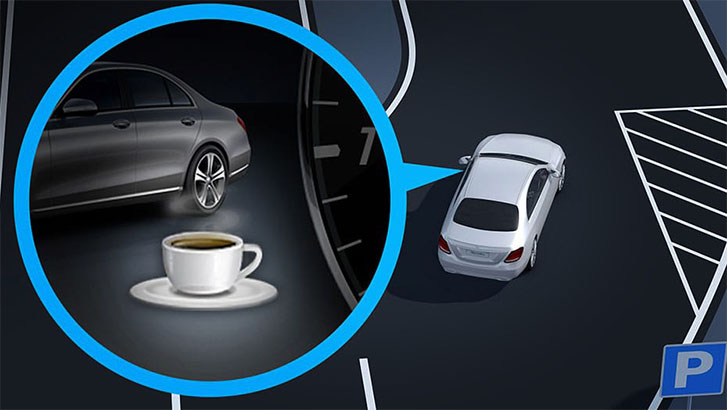 ATTENTION ASSIST
The first system of its kind, ATTENTION ASSIST® continuously monitors up to 70 parameters of driving behavior, and can automatically alert the driver with both visual and audible warnings if it detects signs of drowsiness on long trips. With enhanced sensitivity, the system can also help detect drivers who begin their trip drowsy, and offer more useful information to drivers along their journey via a dashboard display.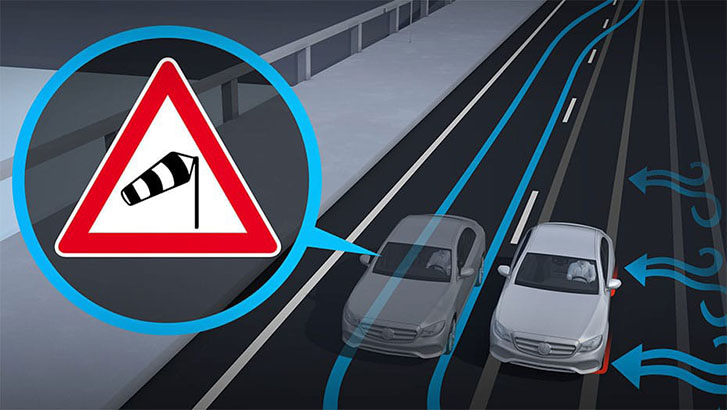 Crosswind Assist
Interpreting information that is continually supplied by the car's Electronic Stability Program (ESP®), electric power steering and suspension sensors, Crosswind Assist can help detect the effects of strong side winds on the vehicle's handling stability at highway speeds. Whether caused by lateral gusts or even a passing truck, the system can help keep the car on course via strategic braking of the wheels on one side of the vehicle.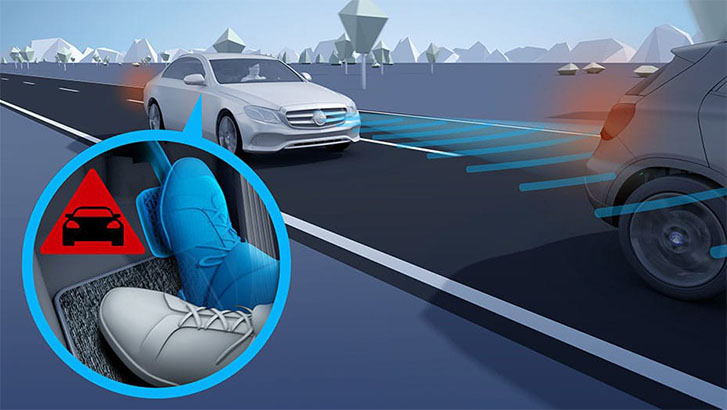 Adaptive braking technology
Adaptive braking technology integrates a suite of advances. If you lift off the accelerator quickly, Predictive Brake Priming can set the pads closer to the discs for more immediate response when you apply the brakes. In the rain, Automatic Brake Drying can periodically apply the brakes just enough to sweep water build-up from the discs. During uphill starts, Hill-Start Assist can help prevent unwanted rollback. And a brake HOLD feature can make long red lights or stopped traffic a little easier.