2021 Mercedes-Benz S-Class Coupe OVERVIEW
2021 Mercedes-Benz S-Class Coupe For Sale
4.5 sec acceleration, 0-60 mph (3.4 sec on AMG)
463 hp 4.0L V8 biturbo engine (603 hp on AMG)
16/26 City/Hwy estimated mpg
9-speed automatic transmission

2021 Mercedes-Benz S-Class Coupe MODELS

Mercedes-Benz S-Class Coupe For Sale
Mercedes-Benz S-Class Coupe PERFORMANCE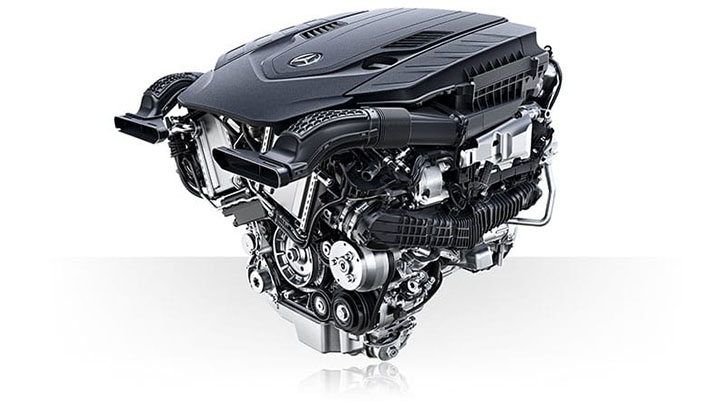 A revelation in every rev.
The heart of the S 560 Coupe is its direct-injected 463-hp 4.0L biturbo V8. Its twin turbos are nested in the "hot V" of the engine, to rush-deliver its 516-lb-ft of torque and bring you to 60 mph in just 4.5 seconds.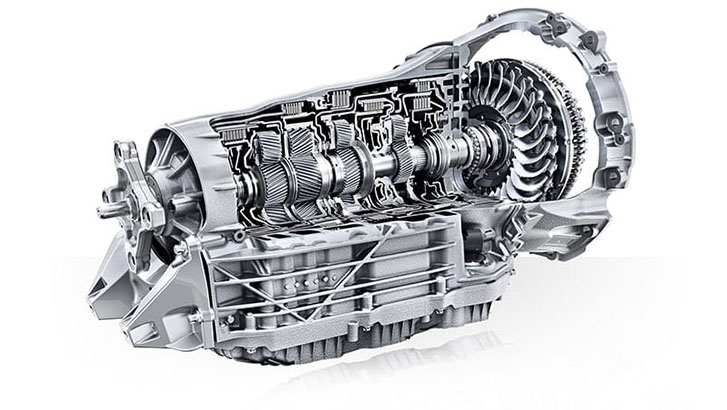 Satisfaction from every shift.
The paddle-shifted 9G-TRONIC transmission puts nine speeds at your fingertips, for quicker takeoffs, quieter cruising, and more seamless acceleration in between. It's also light, smooth and efficient.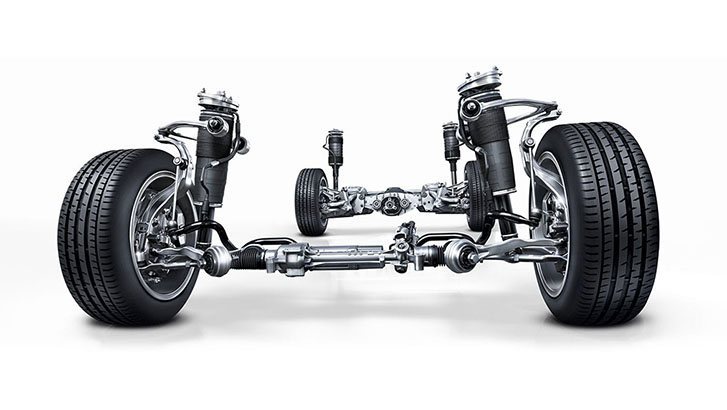 Composure in any corner.
Standard AIRMATIC® air suspension balances calm, composed comfort with taut, tenacious handling. It can also adapt its firmness and ride height for changing loads, challenging roads, and driver-selectable modes.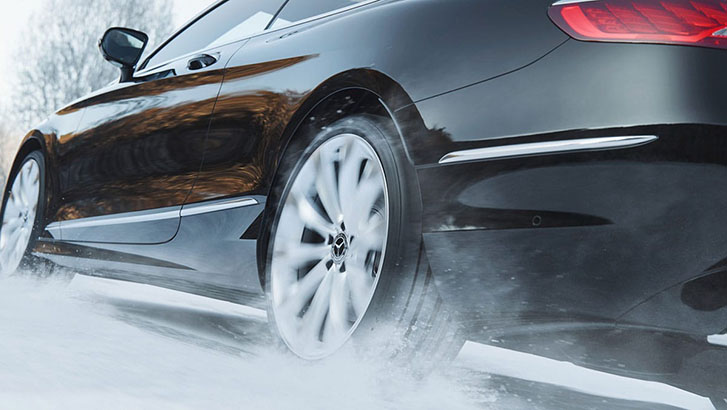 Confidence in any climate.
Standard 4MATIC® permanent all-wheel drive continually sends the S 560 Coupe's biturbo torque to the wheels that can use it best. Lightweight, agile and efficient, 4MATIC enhances handling and performance in any season.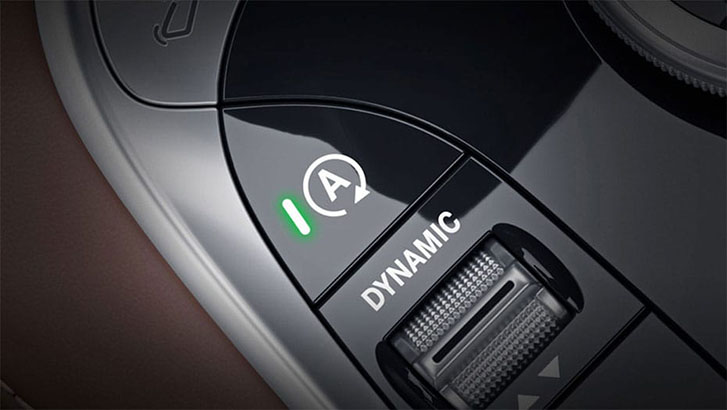 ECO Start/Stop system.
A fuel-saving ECO Start/Stop system automatically shuts off the engine at stoplights and other idle situations. As soon as the driver lifts off the brake, the engine instantly restarts, for immediate acceleration response. The ECO Start/Stop system can also be shut off by the driver at any time.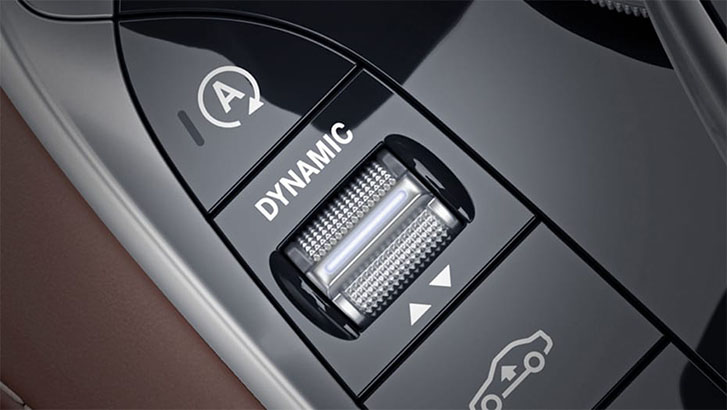 DYNAMIC SELECT.
A multimode drive program selector on the console lets you transform the car's character with the flip of a switch. Three modes (Comfort, ECO and Sport) alter the throttle response, shift points and steering effort, and ECO Start/Stop. A fourth "Individual" mode allows you to create a mode of your own, even letting you set the transmission for purely manual shifting.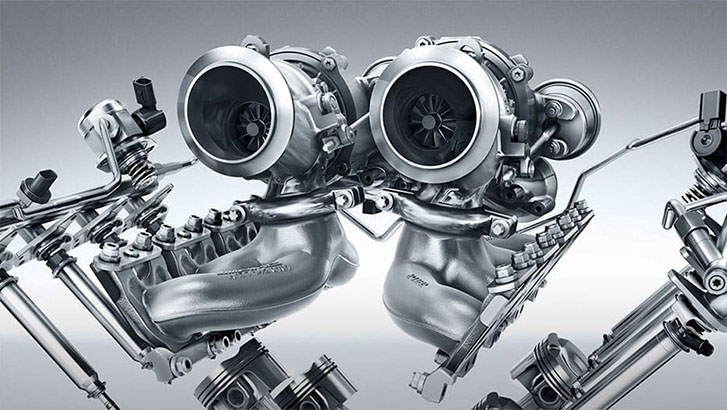 "Hot inside V" twin-scroll turbochargers.
A pair of turbos nests inside the "V" of the engine, to send their compressed charge from each turbo to its bank of cylinders via an extremely short path, with near-zero pressure loss or turbo lag. Large, twin-scroll turbos further boost performance and responsiveness, with parallel flow and dual exhaust ducts to optimize cylinder charging and scavenging. The setup is also highly efficient, with liquid-cooled intercoolers and close-mounted catalysts that reach peak efficiency in seconds.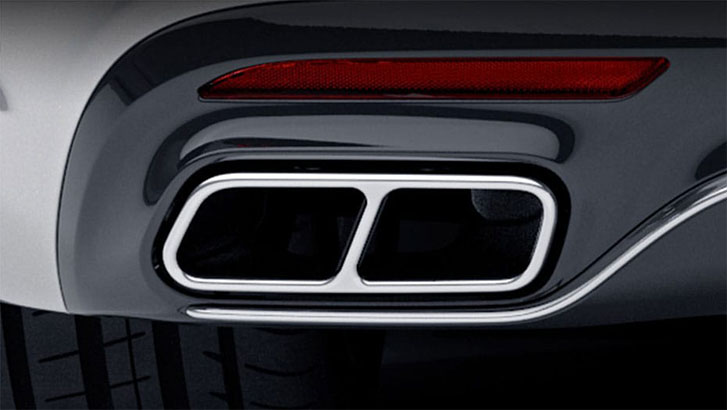 Dynamic sport exhaust with active exhaust flaps.
In addition to being configured as a true dual exhaust, dual-position internal flaps pneumatically open and close based on engine rpm and the selected driving mode. Changing the path of the exhaust through the rear mufflers emits a fuller, sportier sound, celebrating the engine's power and elevating the driver's enthusiasm. In the Sport mode, the changeover occurs at lower rpm. And at startup, the system unleashes a growl from the engine that's sure to inspire a grin from the driver.
2021 S-Class Coupe APPEARANCE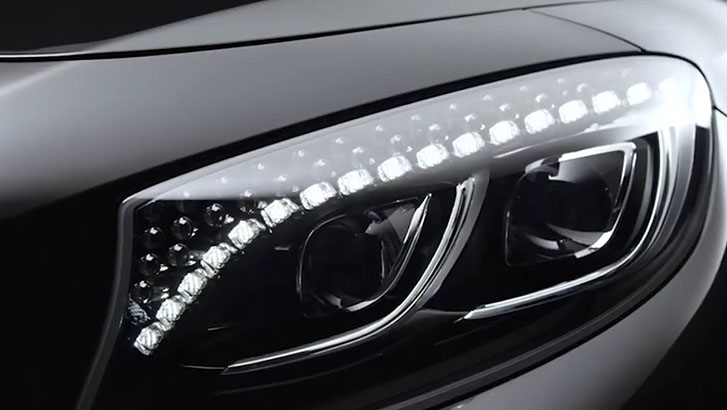 Leadership with a lasting impression.
Intelligent, all-LED headlamps adapt to curves and cars ahead. Swarovski® crystals can add further intrigue. Wafer-thin organic LED (OLED) elements turn the taillamps into a three-dimensional sculpture that changes with your viewing angle.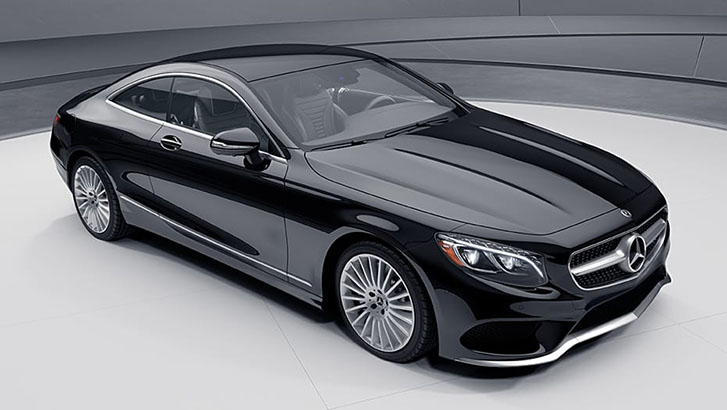 Breathtaking coupe design.
As the flagship Mercedes-Benz coupe, the S-Class draws from its rich heritage while projecting a brilliant beacon into the future. Sweeping and sleek, it is also a sculpture of tensed muscle from its expressive front lamps and deep front apron to its wide OLED taillamps. Its iconic wide grille presents a modern texture and chrome frame, luring the eye along the twin power-dome hood and over the roof, much as the wind is quickly swept past the coupe's flowing shape.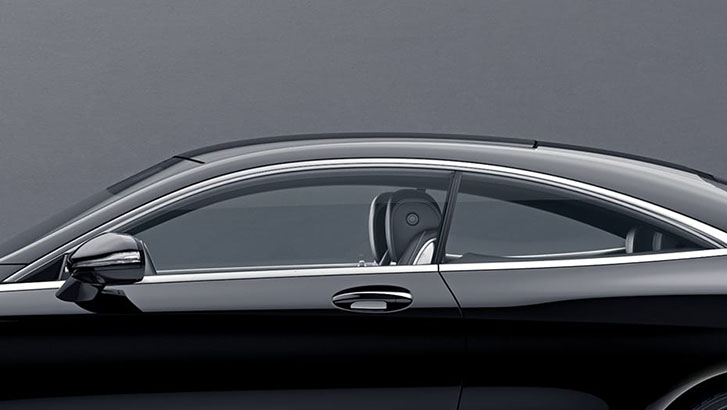 Pure pillarless profile.
A signature of Mercedes-Benz coupes since the early 1960s, the pillarless profile of the S-Class Coupe presents an uninterrupted span from the windshield to the rakish rear roofline. It's more than a detail of panoramic elegance. It's also symbolic of the unimpeded passion and seamless engineering advancement that make such an aesthetic triumph possible, even as structural integrity increases and weight diminishes. In fact, it's the only coupe that's remained pillarless for more than 50 years.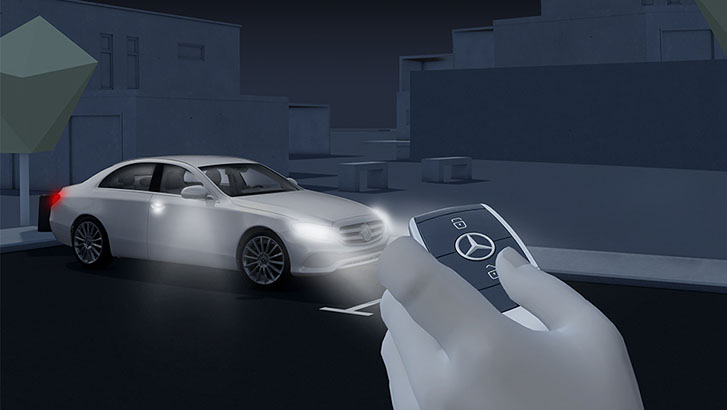 All-LED exterior lighting.
The first car without a single lightbulb since the advent of electric lighting in automobiles, the S-Class advances its technology with bold style. From its headlamps to its distinctive OLED taillamps, nearly 200 long-lasting and energy-efficient LEDs accomplish every exterior lighting function with distinctive style. LEDs also offer quicker illumination, offering other drivers more time to react to your brake lamps and other signals.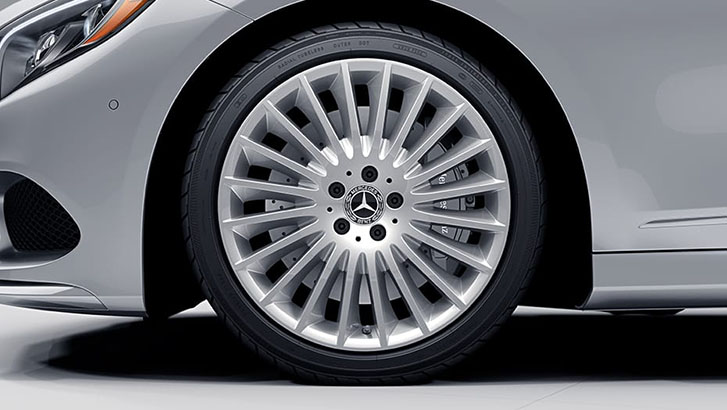 19-inch multispoke wheels.
Substantial in size and style yet light in weight, the standard 19-inch multispoke wheels are a visual tribute to the car's twin-turbocharged performance. They're staggered in width and fitted with all-season Extended Mobility tires.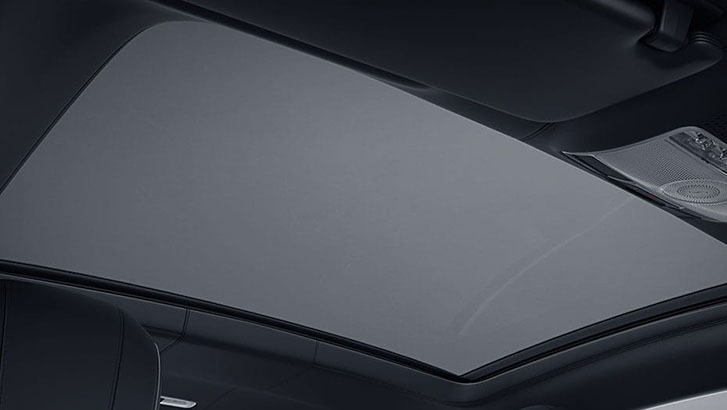 Panorama roof.
Offering all four passengers sweeping skyward views, this transparent roof treatment features a fixed panel of heat-rejecting tinted glass. An interior power shade allows the driver to adjust the amount of sunlight entering the cabin.
Mercedes-Benz S-Class Coupe COMFORT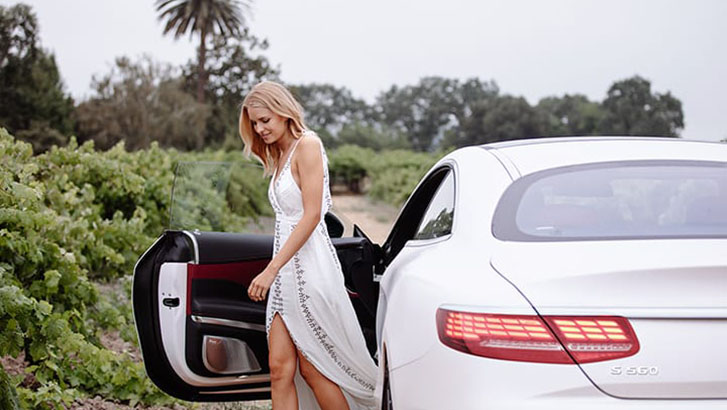 Sensations for every sense.
Industry-first ENERGIZING Comfort teams climate, fragrance, seat heating or ventilation, massage and music to relax, refresh and rejuvenate your body and spirit. It'll even adapt the 64-color LED ambient lighting to suit your mood, or set a new one.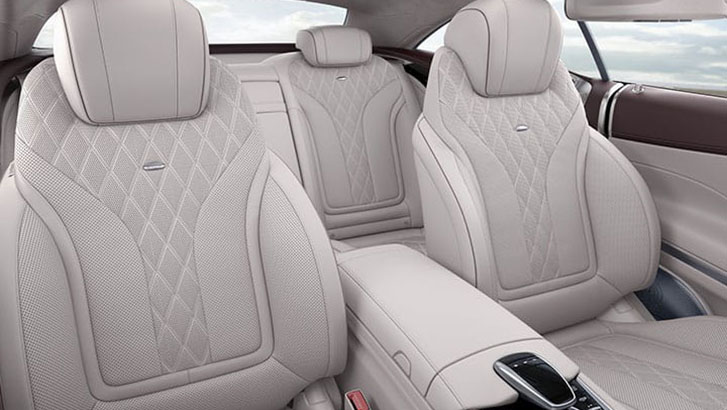 Individually crafted to inspire.
Four individually contoured seats and a full console surround four occupants in finely tailored luxury, with a wide choice in leathers and woods. And for the driver, even the instruments are digitally reconfigurable.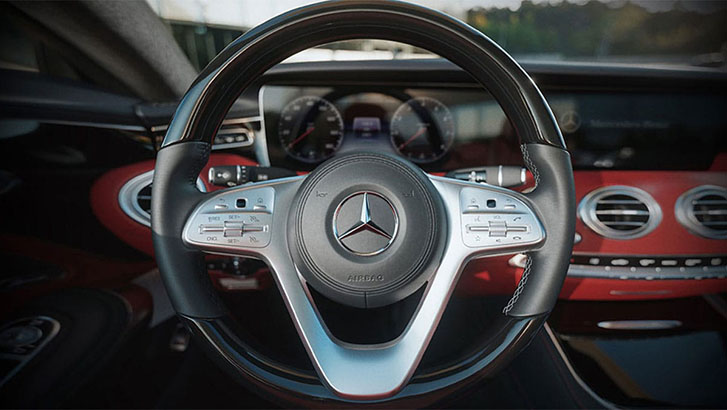 Technology with a natural touch.
Two smartphone-like pads access nearly all the car's features directly from the steering wheel. Scroll, swipe and select from the central screen with your right thumb, and the screen between the gauges with your left.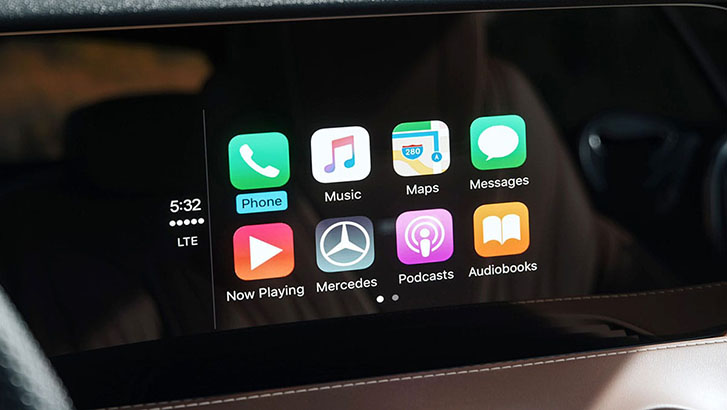 Connects with your devices. And your desires.
Apple CarPlay™ and Android Auto add to your choices in entertainment and navigation. Their unique interfaces work like your phone because they integrate with it, even its voice controls. Wireless charging is standard, too.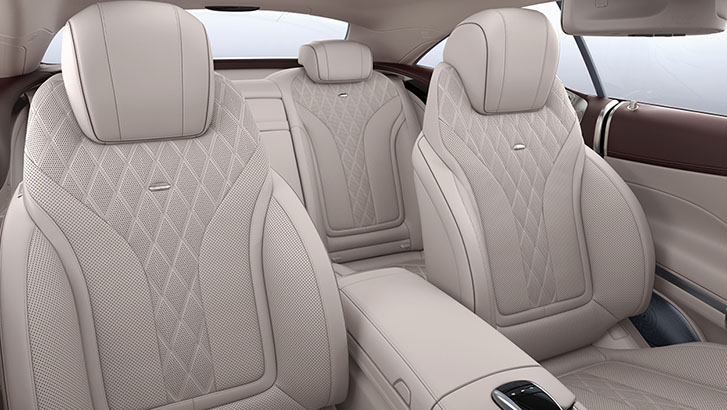 Handcrafted 4-passenger cabin.
A showcase of advanced technology, the cabin's exquisite craftsmanship and design raise modern art and timeless comfort to simultaneous pinnacles. Four individual seats are swathed in Nappa leather, and surrounded by topstitched upholstery on nearly every surface. Exotic, handcrafted wood trim, in a delectable array of options, is accented in satin aluminum. And every surface is rendered in three dimensions, to envelop the four occupants in style that's equally appealing from any angle.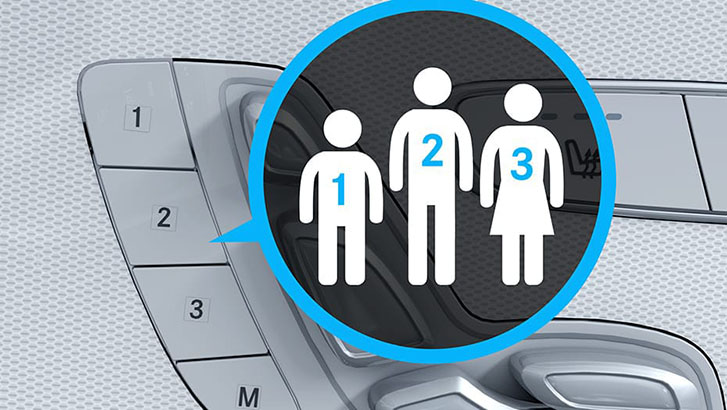 12-way power front seats with memory.
Intuitive, and artfully sculpted, seat-shaped controls help you and your front passenger find your ideal seating positions with 12-way power adjustment, including cushion length. A memory system for each front seat recalls three stored seat positions with the touch of a button. The driver-seat memory also includes the power steering column and side mirror positions.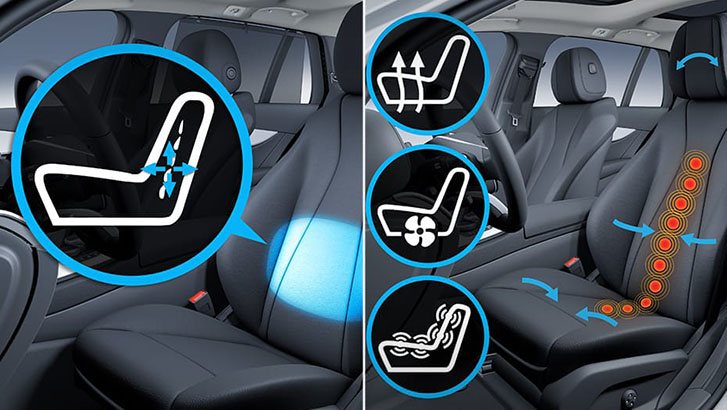 Active multicontour front seats with massage.
The active multicontour front seats each feature adjustable lumbar supports, side bolsters and shoulder supports, for custom-tailored support. Active side bolsters can be set to automatically increase lateral support in cornering maneuvers, or even in the event of a potential accident. Six massage programs can soothe and rejuvenate the lower back, including two modes combining massage and heat for a "hot stone" effect worthy of a high-end spa.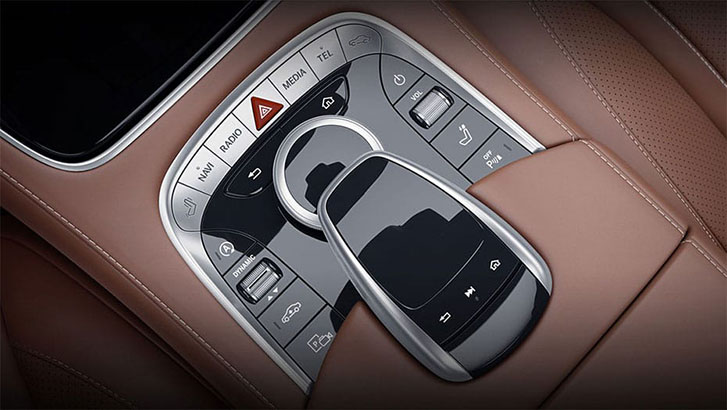 COMAND system with touchpad controller.
The Cockpit Management and Data (COMAND®) system offers intuitive access to a world of entertainment, navigation and convenience. The central controller falls naturally to hand, teaming an intuitive touchpad with a rotary knob and one-touch keys for major functions. The touchpad responds to a variety of finger motions, including swipe, pinch and even handwriting. Intuitive on-screen menus help make adjustment of the car's abundant features logical and easy.
2021 Mercedes-Benz S-Class Coupe SAFETY & WARRANTY
MB Limited Warranty
All new Mercedes-Benz vehicles are protected by our New Vehicle Limited Warranty, covering defects in material or workmanship for 48-months or 50,000 miles, whichever comes first. For added protection, the Mercedes-Benz Extended Limited Warranty offers continued peace of mind with prolonged coverage tailored to your needs.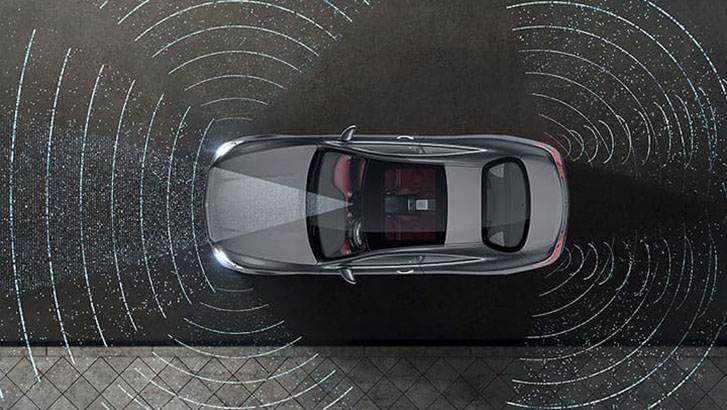 Driving like you never imagined. And still love.
An S-Class can take stress out of driving, but keep you in charge. Innovative assists can change lanes with a tap of your finger. Use GPS map data to slow for an offramp. And read speed signs so it can adapt your cruising speed in a school zone.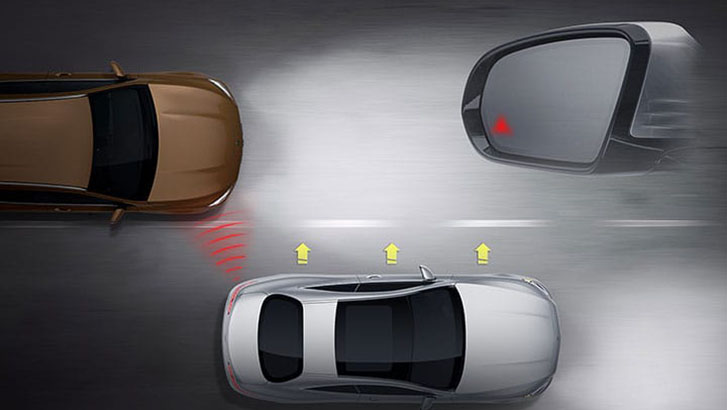 Virtual eyes on the road. Real action on your behalf.
Radar, cameras and other technologies team up for virtual vigilance in nearly every direction. Its advancements can alert you to pedestrians in your path or cars in your blind spot. It can even help you execute some evasive maneuvers more smoothly.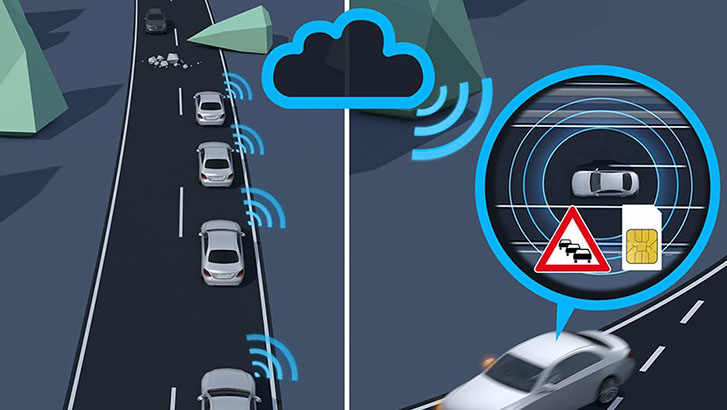 Car-to-X Communication.
In the future, cars will be able to communicate with each other over the airwaves. The future starts today. With its industry-leading Car-to-X Communication, every new S-Class can automatically alert a central notification system of certain dangers, from detected wheelspin to the use of hazard flashers or even windshield wipers. The system can then alert other drivers with Car-to-X via in-dash displays or announcements, allowing precautions to be taken before reaching the hazard.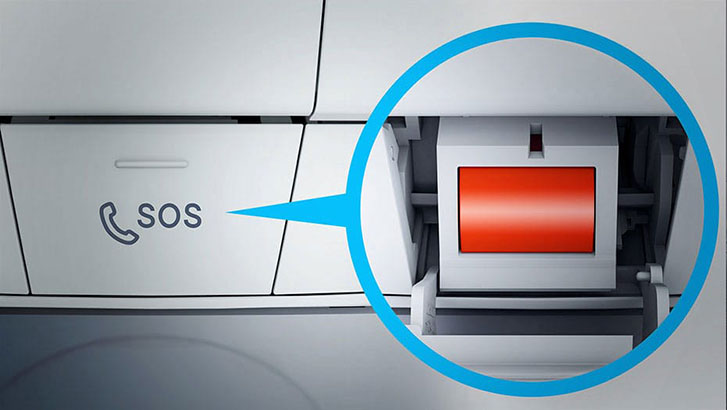 Mercedes-Benz Emergency Call.
If an air bag deploys, your car can automatically initiate a call to Mercedes-Benz Emergency Services, transmitting your GPS-determined location and helpful vehicle information on your behalf. Trained experts are on call 24/7 to help summon local emergency responders to your location. You can also press the SOS button in the vehicle anytime you need emergency assistance, or see someone else who does. This vital service is provided for as long as you own the vehicle, no matter who's driving.
Intelligent Light System headlamps.
Pioneered by Mercedes-Benz, active LED headlamps generate light that's perceived much like natural daylight. Active Curve Illumination and Adaptive Highbeam Assist continuously vary the beam pattern of the LEDs in each headlamp to help maximize the illumination of corners and straightaways, without creating glare for other drivers.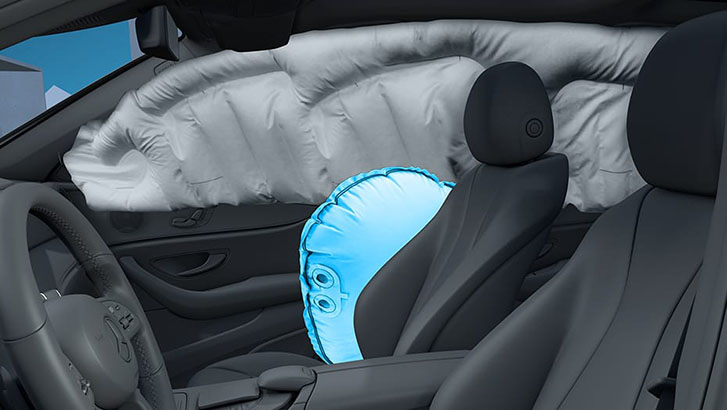 10 air bags.
An advanced system of 10 air bags offers 12-way occupant protection. Dual two-stage front air bags are augmented by dual knee air bags. Pelvic/thorax air bags for the driver and front passenger, rear side-impact air bags, and side curtain air bags for both seating rows are all standard.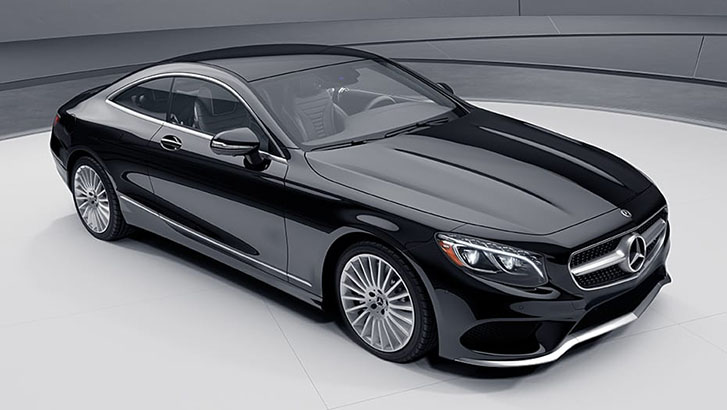 Hybrid aluminum and high-strength steel body structure.
Strategic use of aluminum and ultrahigh-strength steel helps elevate the overall rigidity, occupant protection and acoustic qualities of the body shell, while reducing weight. Advanced materials such as extruded and cast aluminum and metal-polymer hybrids enhance strength while cutting mass. Innovative thermally assisted forming and laser-bonding of the long, frameless doors team with their cast-aluminum inner structures, for high side-impact strength even without full B-pillars.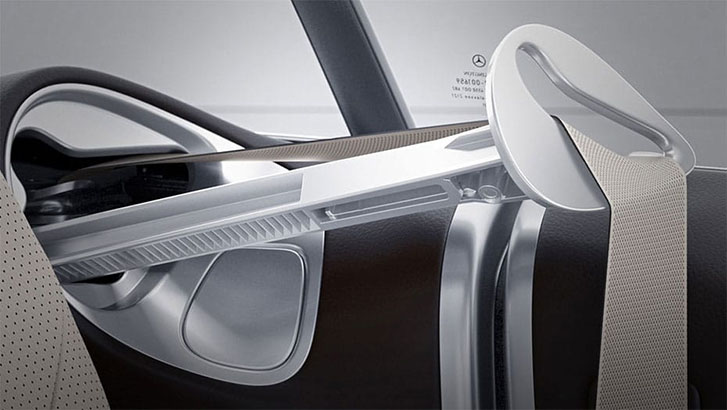 Front seat-belt presenters.
Front seat belts are presented to the occupants by electric arms that automatically extend when the door is closed, to make it easier for the occupants to fasten their belts. The presenters retract when the belt is fastened, or if a door is opened. Their design also makes rear-cabin access easier, since the belt retracts along the rear of the door opening, out of the way of entering or exiting passengers.