2021 Maserati Levante OVERVIEW
2021 Maserati Levante For Sale
"Experience an SUV Like No Other"
—Maseratiusa.com
Skyhook performance suspension with electronic damping
Q4 Intelligent All-Wheel-Drive (AWD) system
Dual-pane panoramic sunroof
Rear view camera with front & rear park sensors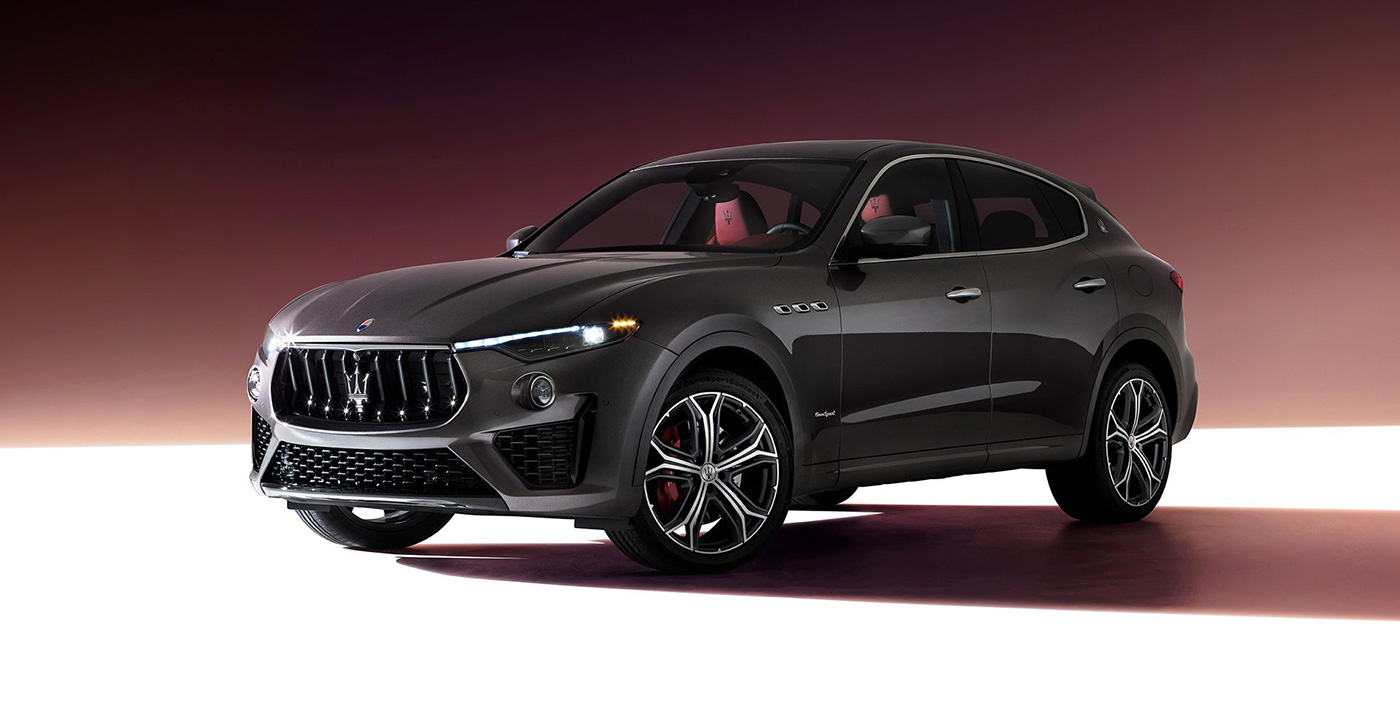 2021 Maserati Levante MODELS

Maserati Levante For Sale
Maserati Levante PERFORMANCE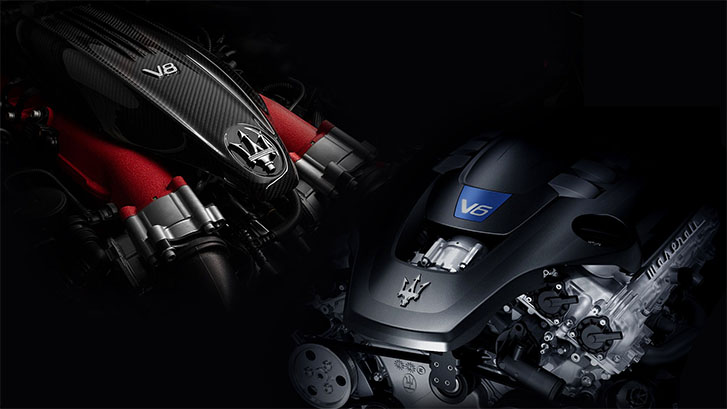 ENGINE
Race-bred power from 3.8 liter V8 and 3.0 liter V6 engines. All the powertrains offer everything you would expect of a Maserati: massive power, effortless long-distance refinement, snarling responsiveness and impressive efficiency.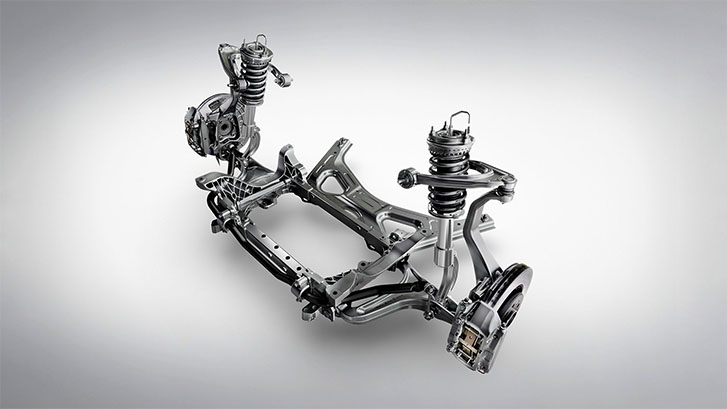 SKYHOOK SUSPENSIONS
The Levante is equipped with the Sport Skyhook system. This continuously adapts shock absorber damping to suit the situation and the selected driving mode by monitoring car and wheel movement, damper settings and suspension height. In addition, the state-of-the-art Active Air Suspension system raises or lowers your Levante according to your need or preference.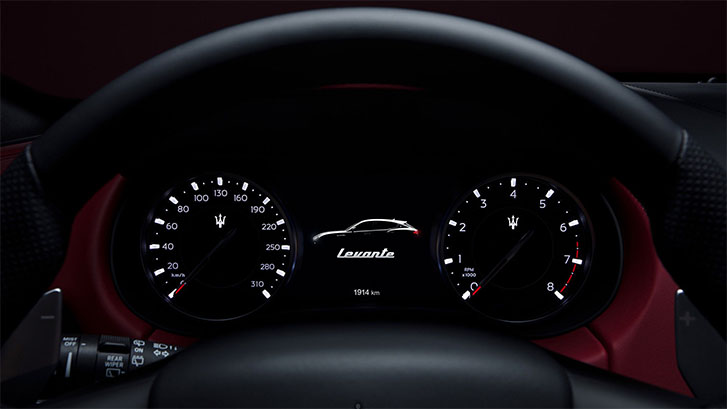 UNINTERRUPTED POWER
Soar through any terrain with ease. Whether you choose the V6 or the V8 engine, the Levante offers you everything you would expect of a Maserati – from snarling responsiveness to effortless long-distance refinement.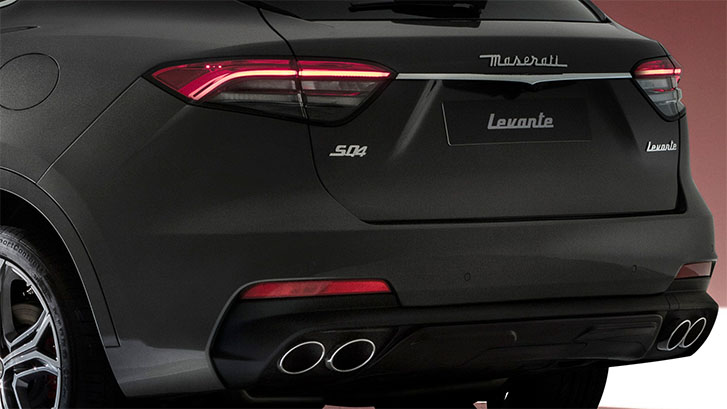 THE RUSH OF THE ROAR
Mark your extraordinary experiences with the roar of the Levante. Nothing can awaken your senses in the way that the signature Maserati engine note can.
2021 Levante APPEARANCE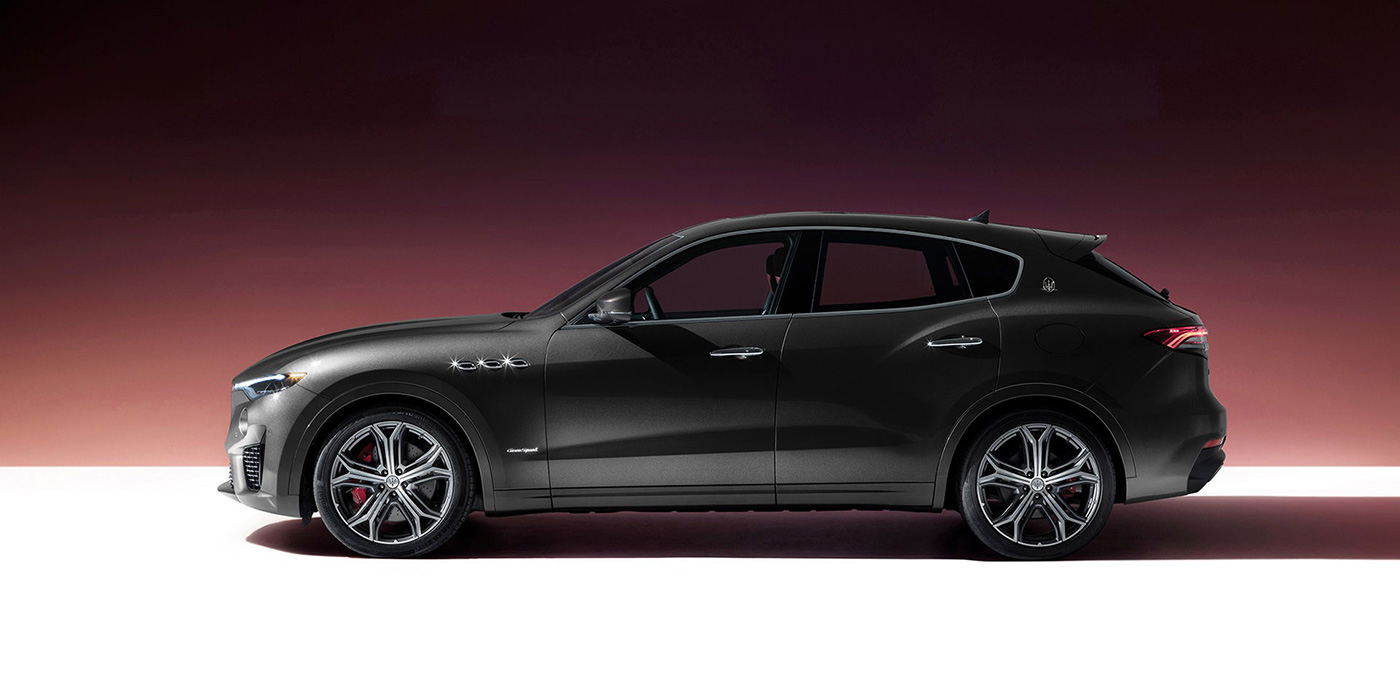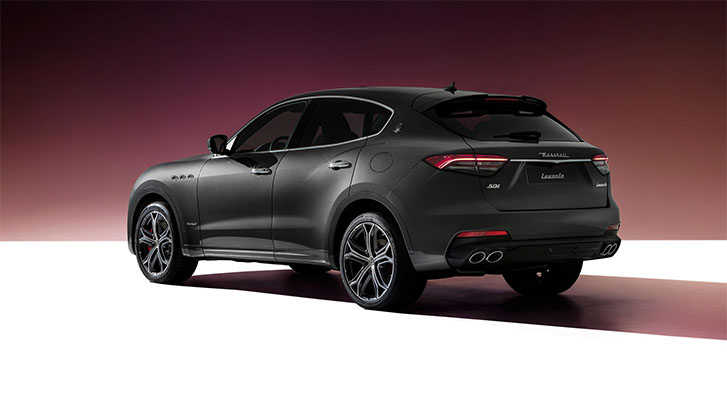 PURITY OF PURPOSE
Surpass all expectations with a refined style that never deceives. Dramatic SUV proportions are balanced with graceful lines and muscular forms that are all about dynamic purpose.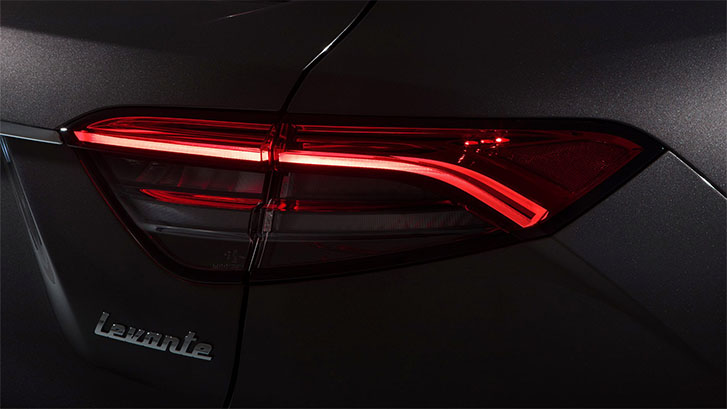 BACK STORY
Your unique story from head to tail. The new Levante tail lights with a bold new "boomerang" shape are inspired by the historical models of Maserati like the 3200 GT designed by Giugiaro and are created with state-of-the art 3K injection moulding technology that gives the unit a three-color lens.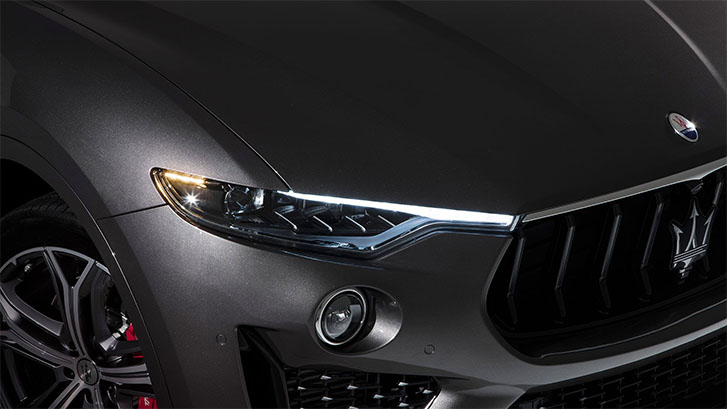 FULL-LED ADAPTIVE HEADLIGHTS
The optional Full-LED Adaptive Matrix headlights sharpen the striking Maserati look and significantly improve visibility and lower energy usage. With 15 LEDs operating at full-beam, these headlights offer a greater field of vision than traditional halogen lights. It cleverly turns corners before you do and instantly responds to other road users to avoid dazzling them.
2021 Maserati Levante COMFORT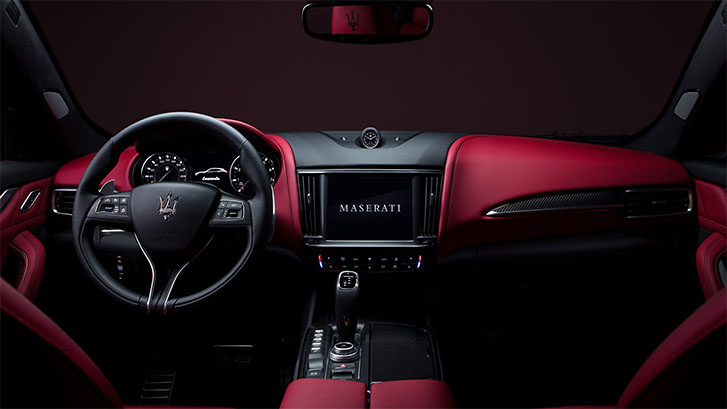 CLEAR ENGAGEMENT
Transcend the everyday and live in the moment. A redesigned instrument cluster and a new 8.4" frameless HD screen makes your Levante driving experience even more intuitive and engaging.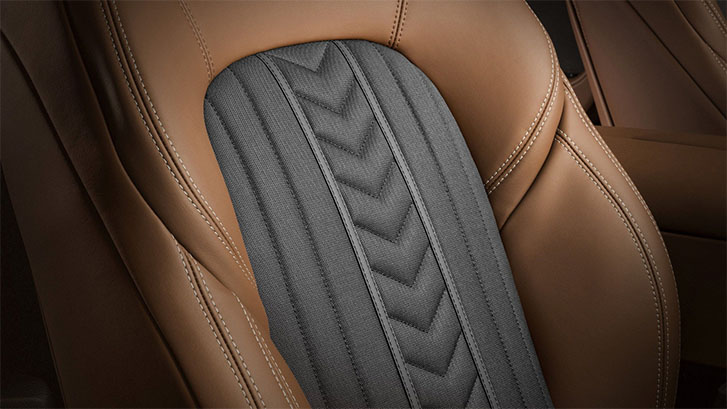 ENTER THE UPPER ATMOSPHERE
Take luxury to a higher level in the spacious cabin that exudes Maserati character all around. Signature Italian style combines with meticulously crafted finishes and the finest materials like natural silk upholstery by Ermenegildo Zegna: a Maserati exclusive.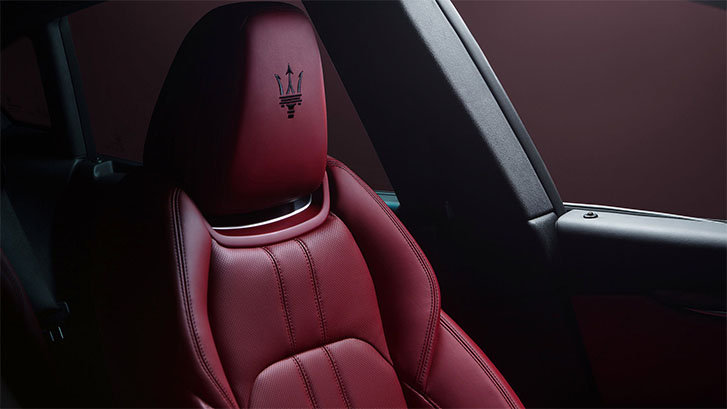 ENERGY, YOU CAN FEEL
Envelop yourself in the motor sport tradition of Maserati. Dynamic impact in the interiors is made explicit through sculpted sport seats with 12-way power adjustment and memory, Sport steering wheel, brushed aluminum gearshift paddles and aluminum pedals plus carbon fiber trim choices throughout.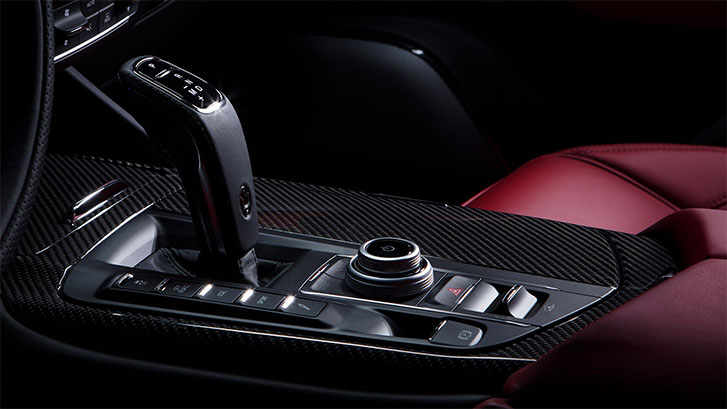 REIGN ON IT
Relax in the luxury of control. The sophisticated ZF eight-speed automatic transmission modifies shift patterns, according to your driving style, thanks to its auto-adaptive software. Different driving modes for a unique experience.
2021 Maserati Levante SAFETY & REVIEWS
4 YEARS/50,000 MILES LIMITED WARRANTY
Maserati North America, Inc. warrants to the first retail purchaser and to subsequent retail purchasers (except as hereinafter provided) each new U.S. specification MASERATI Vehicle sold by an Authorized MASERATI Dealer to the retail purchaser to repair any item on your vehicle when it left the manufacturing plant that is defective in material, workmanship or factory preparation for a period of forty-eight (48) months or 50,000 miles (whichever comes first) from the date of delivery to the first retail purchaser.2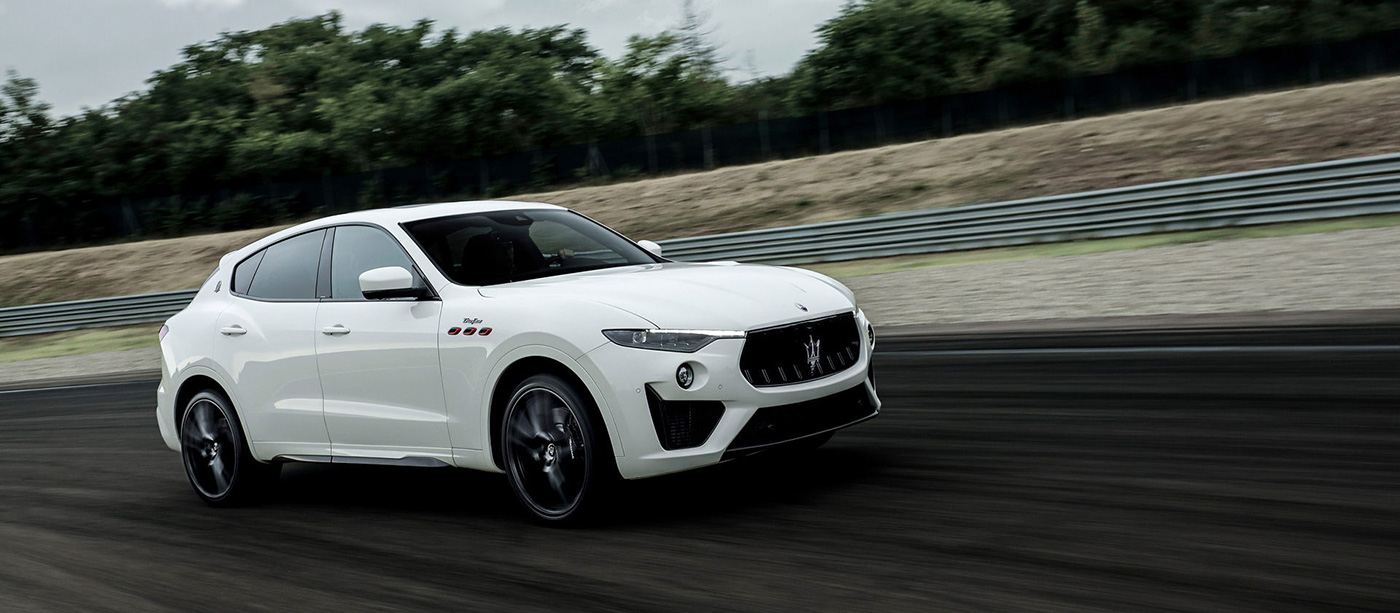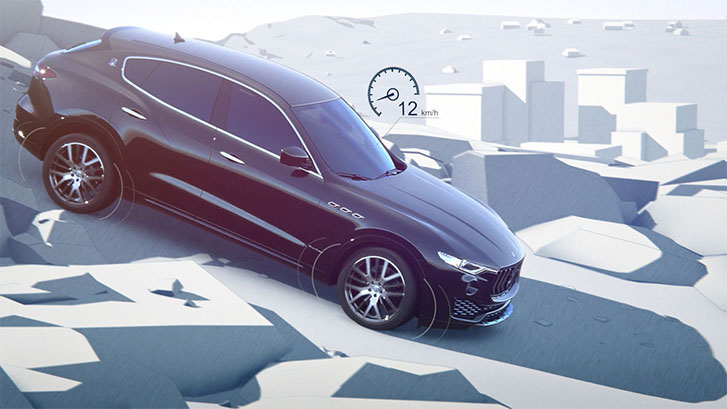 Hill Descent Control
Need more control when descending snowy and rough terrain? The Hill Descent Control maintains the vehicle preset speed by actively using the brakes. HDC is exclusively available for Levante.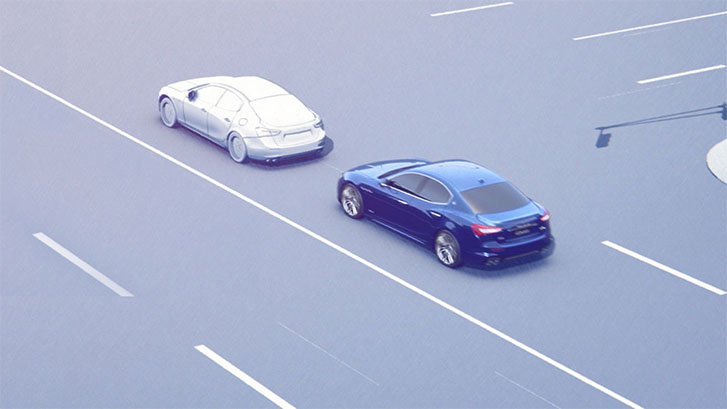 Forward Collision Warning Plus
Want to feel safer when driving in heavy traffic? Whether it's a rush hour, a big event or a traffic jam, the Forward Collision Warning Plus system reduces the risk of rear-end collisions to prevent or limit vehicle damage.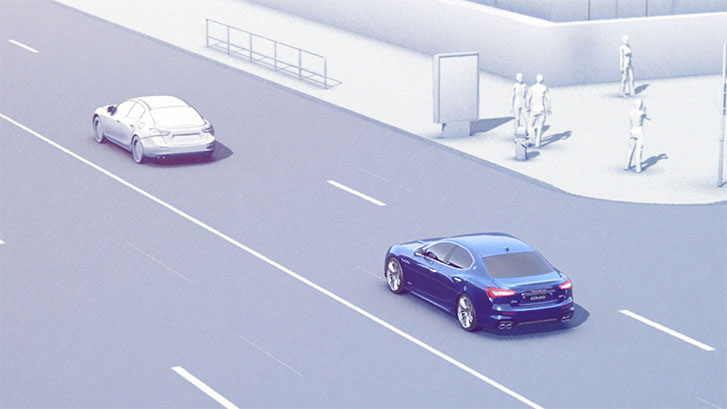 Traffic Sign Recognition
What if your car could alert you about the speed limit sign you just passed? The Traffic Sign Recognition comes in handy for monitoring different types of sign: speed limits, temporary speed limits and overtaking restriction zones.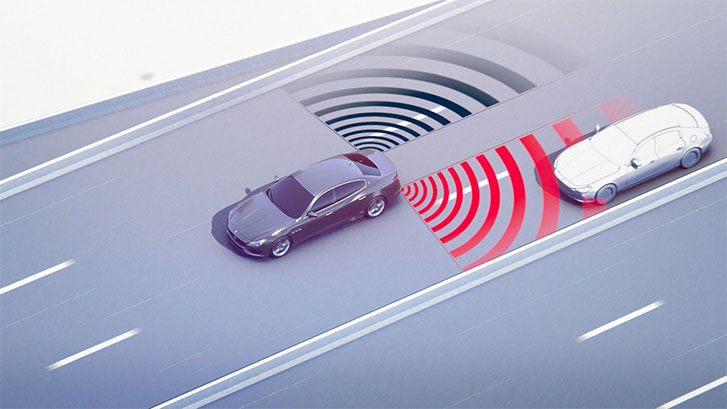 Active Blind Spot Assist
Need some help to look over your shoulder electronically? The Active Blind Spot Assist (ABSA) detects vehicles entering your side and rear blind spots when changing lanes, overtaking and parking. It's a driving safety feature that will help you face one of the biggest perils of the road.