2021 Maserati Ghibli OVERVIEW
2021 Maserati Ghibli For Sale
"You're Not Like Everyone Else"
—Maseratiusa.com
19-inch Poseidone aluminum wheels
Bi-Xenon headlamps
10.1-inch Maserati Intelligent Assistant with Navigation
Blind spot alert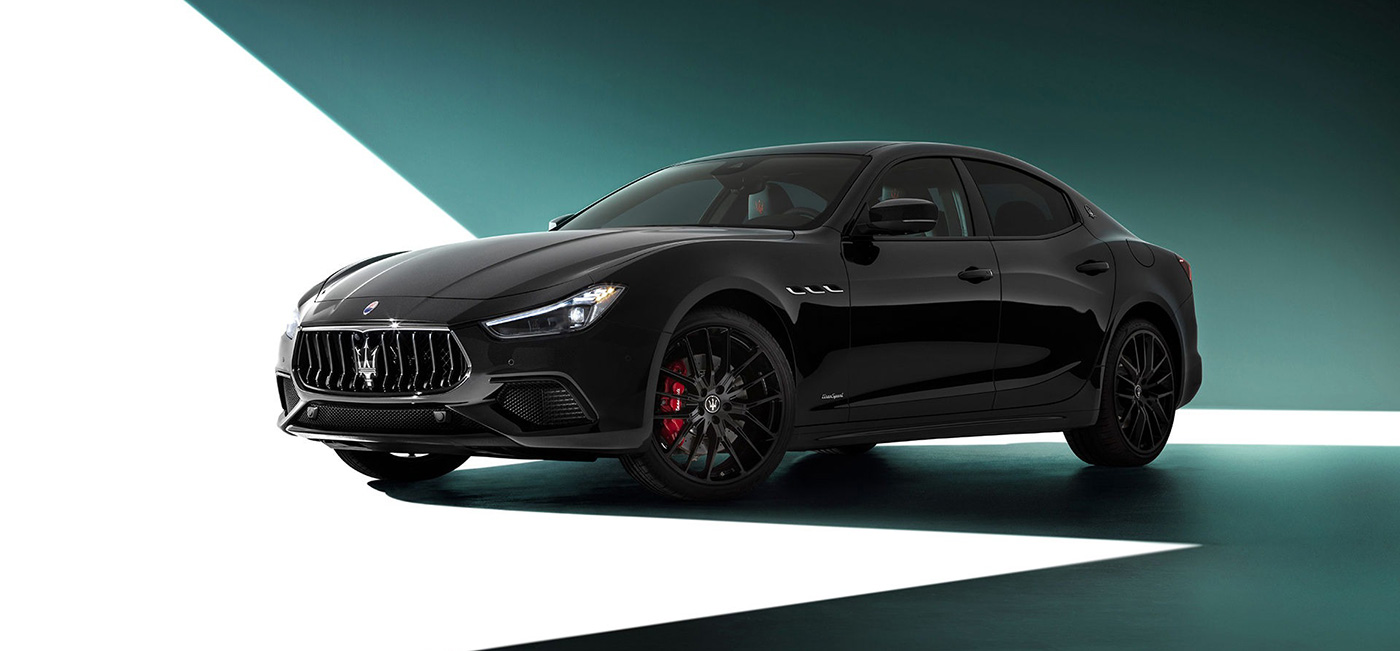 2021 Maserati Ghibli MODELS

Maserati Ghibli For Sale
Maserati Ghibli PERFORMANCE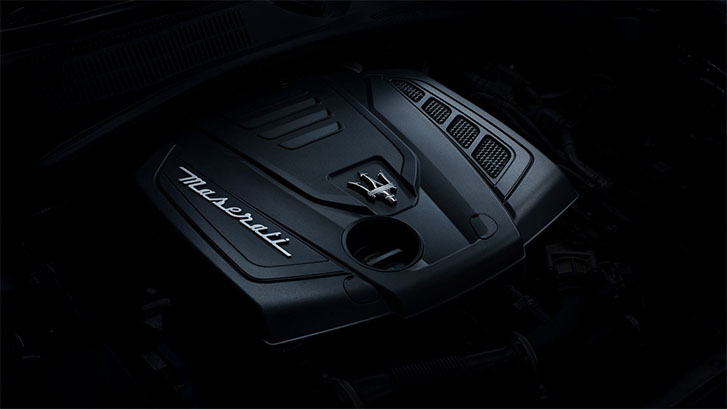 A POWERFUL EXPERIENCE
The high-capacity power you expect from a Maserati comes from your choice of twin-turbo-charged V6 engines and the Trofeo twin-turbo-charged V8.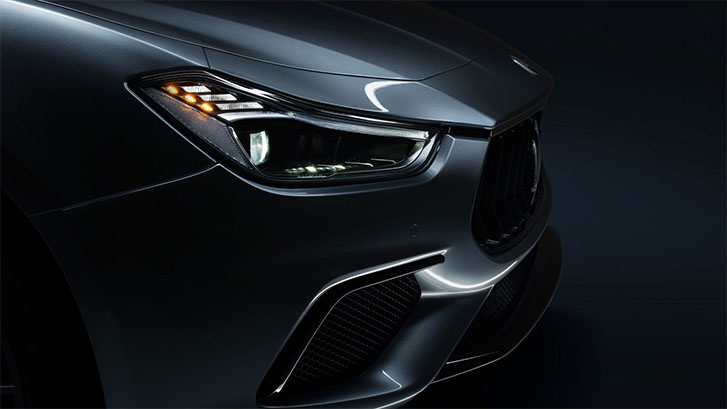 ROARING BEAUTY
Seeing it is spectacular. Driving it is sensational. Hearing its unmistakable engine note, well, that's an experience in itself.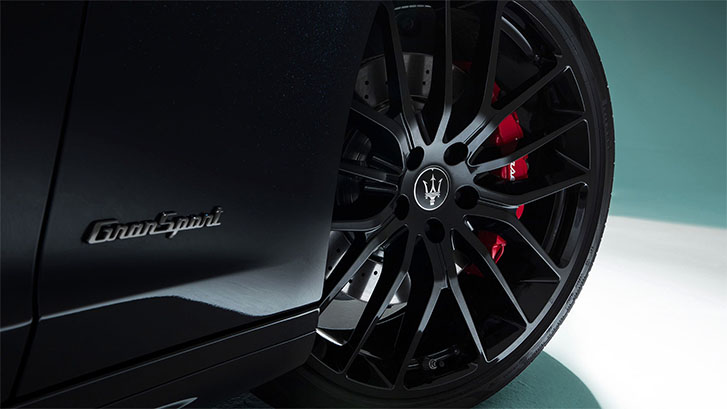 MASTERFUL DYNAMICS
From the chassis to the balanced weight distribution, through to the Skyhook suspensions, the Brembo dual-cast brakes and its aerodynamic body, everything is engineered for your fun and comfort.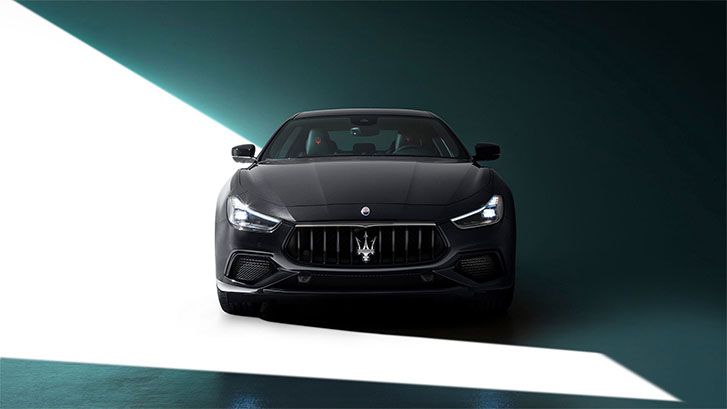 THE POWER OF ATTRACTION
Being in control has never been so attractive. Equipped with the Q4 Intelligent All-Wheel Drive System, the Ghibli in its S Q4 version ensures an even greater handling whatever the weather.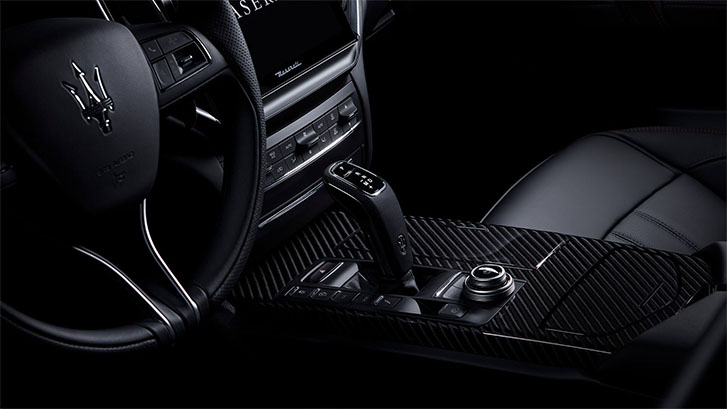 TRANSMITTING EXHILARATION
The power of the Ghibli in the palm of your hand. The sophisticated ZF eight-speed automatic transmission modifies shift patterns according to your driving style thanks to its auto-adaptive software.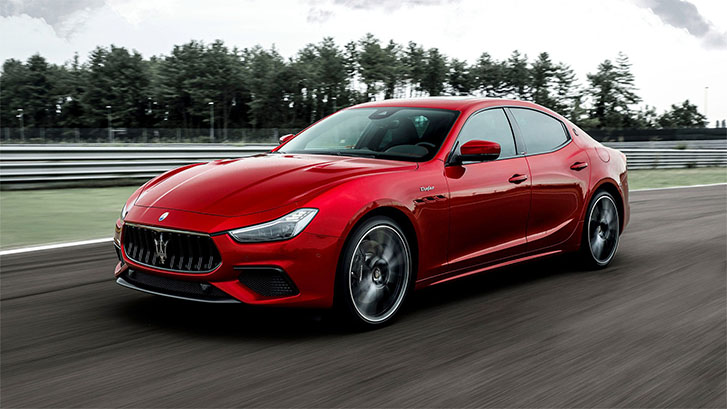 A DRIVE IS WORTH A THOUSAND WORDS
Whether you are up for a relaxing journey or a pulse-quickening ride, the Maserati Ghibli will reward you with an extraordinary driving experience.
2021 Ghibli APPEARANCE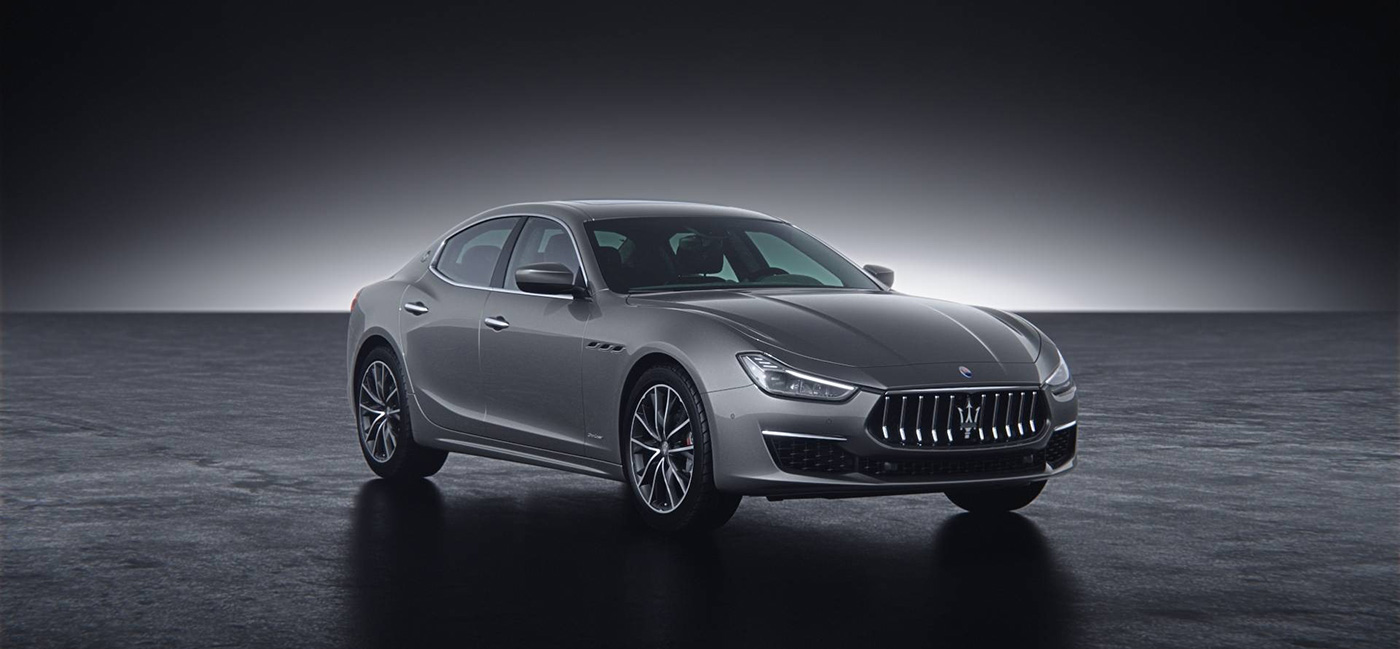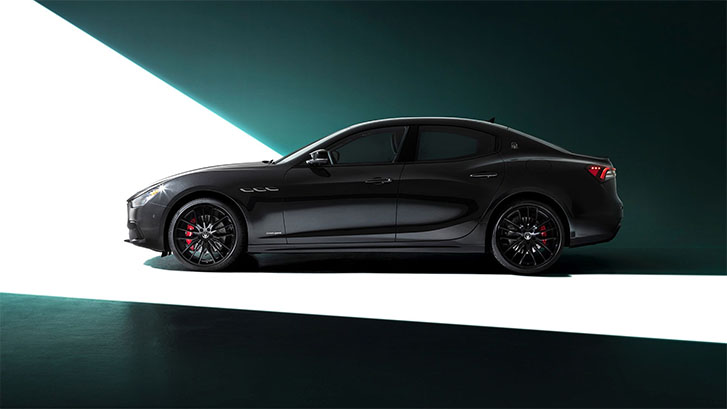 SINGULAR STYLE
Dynamically sculpted curves and gracefully flowing lines. A striking coupé look makes it impossible to go unnoticed.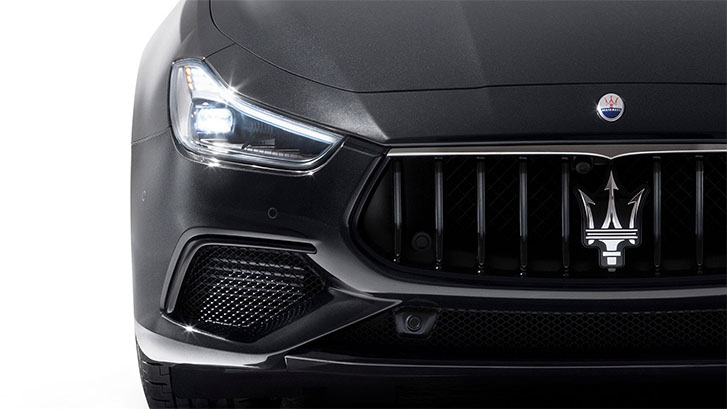 LEGEND UPFRONT
The 2021 restyled signature grille bearing the iconic Maserati Trident clearly states your daring character.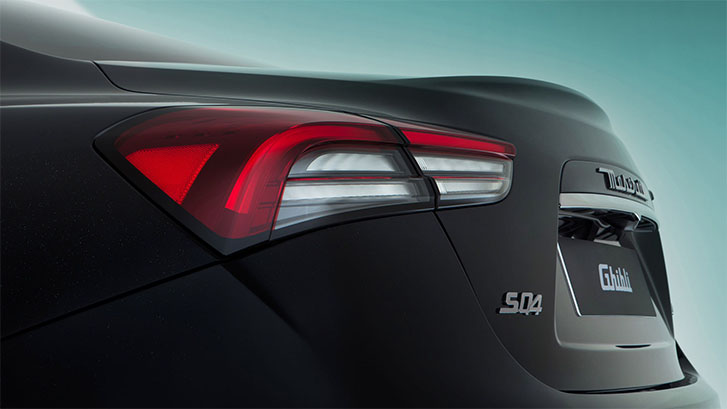 TAKE IT BACK
Inspired by the Giugiaro-penned Maserati 3200 GT "boomerang" rear lights that pioneered the use of LED in the industry, the new 2021 Ghibli tail lights are a delight for your inevitable followers to admire.
2021 Maserati Ghibli COMFORT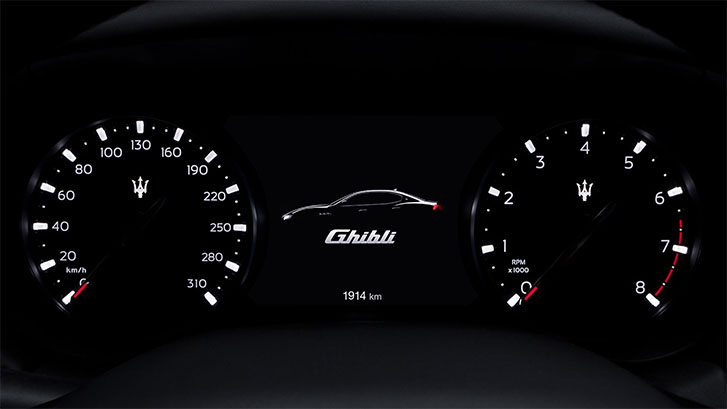 DESIGNED FOR THE DRIVER
A redesigned instrument cluster and a new 10.1" frameless HD screen makes your 2021 Ghibli driving experience even more intuitive and engaging.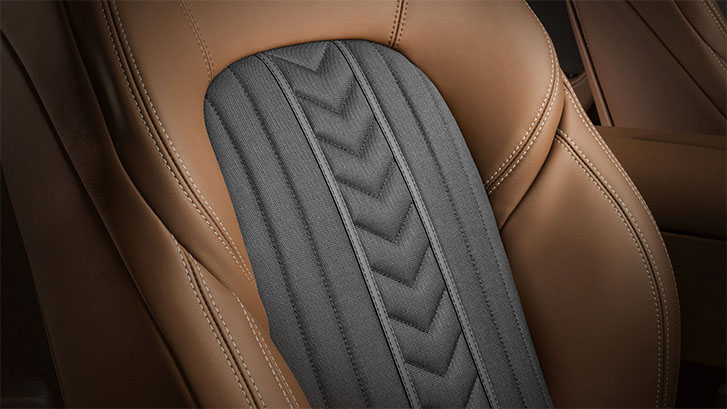 ITALIAN CRAFTSMANSHIP
Open the door of the Maserati Ghibli and a combination of elegant Italian style, the finest materials – like natural silk upholstery by Ermenegildo Zegna - and hand-crafted finishes will arouse all of your senses.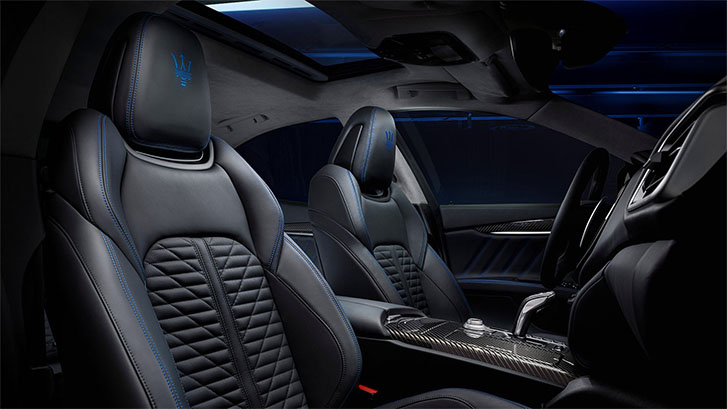 DYNAMIC ATMOSPHERE
Take its steering wheel, feel its gearshift paddles, step on the accelerator and reconnect to your insatiable passion for driving.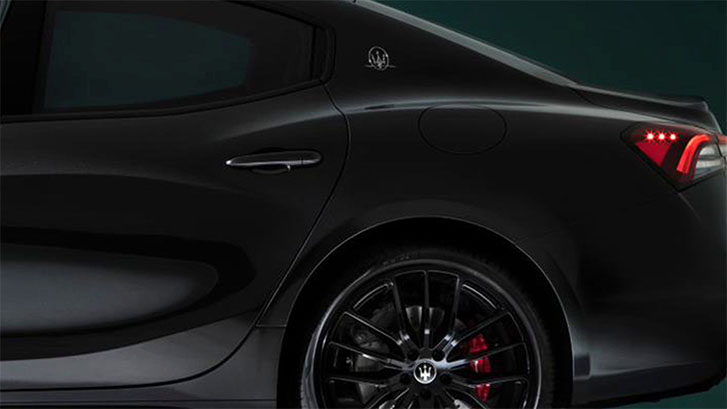 SOFT CLOSE DOORS AND KEYLESS ENTRY
The standard Keyless Entry function enables you to open the doors or trunk via the handles, without touching the key fob. Soft Close Doors securely and effortlessly close doors left slightly ajar.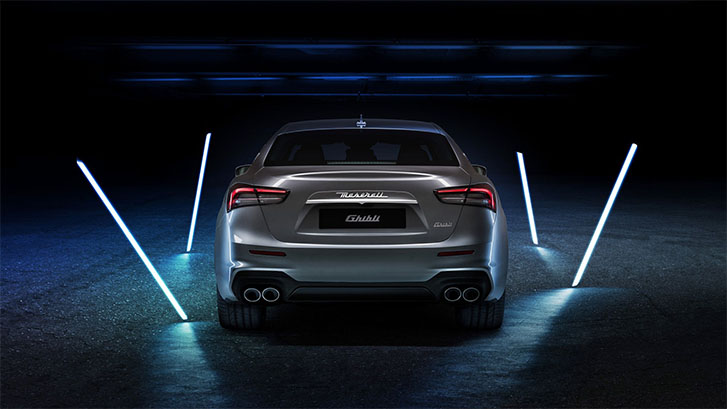 POWER TRUNK AND KICK SENSOR
Release and close the trunk with the movement of your foot under the rear bumper. Sensors will detect your foot movement underneath the central portion of the rear bumper.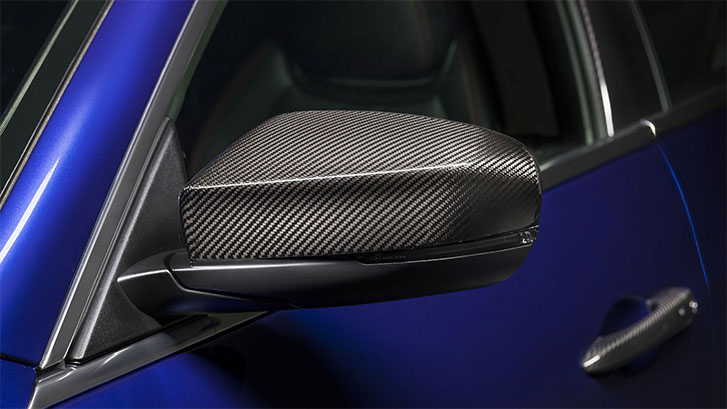 NERISSIMO AND NERISSIMO CARBON PACKAGES
Sporty, spirited and high-performing, both the Nerissimo Package and the Nerissimo Carbon Package are a shrine to a classy dark style. Both packages include a vast array of elegant and intriguing customizations: your Maserati will look more seductive, aggressive and sportier than ever.
2021 Maserati Ghibli SAFETY & REVIEWS
4 YEARS/50,000 MILES LIMITED WARRANTY
Maserati North America, Inc. warrants to the first retail purchaser and to subsequent retail purchasers (except as hereinafter provided) each new U.S. specification MASERATI Vehicle sold by an Authorized MASERATI Dealer to the retail purchaser to repair any item on your vehicle when it left the manufacturing plant that is defective in material, workmanship or factory preparation for a period of forty-eight (48) months or 50,000 miles (whichever comes first) from the date of delivery to the first retail purchaser.2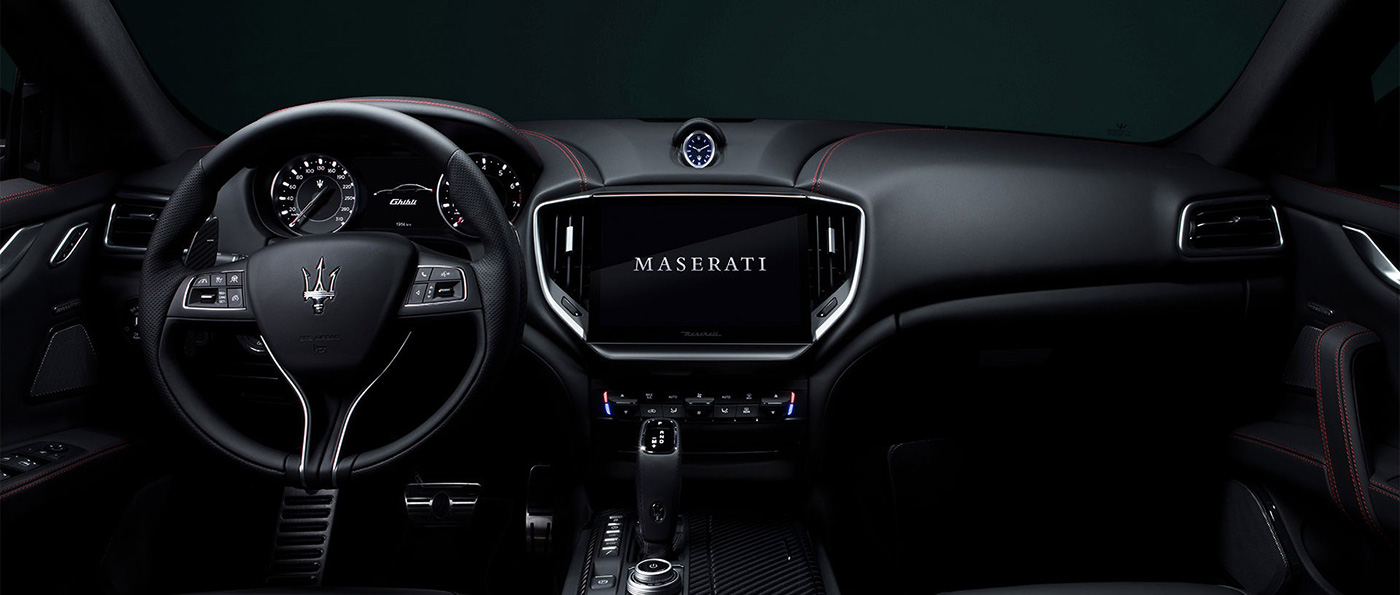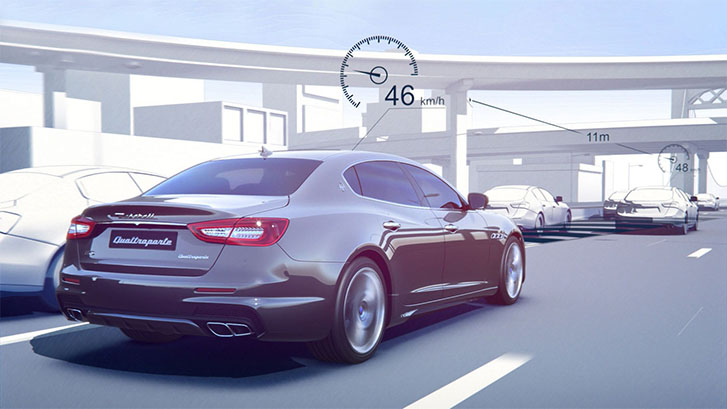 Adaptive Cruise Control with Stop & Go
Need more driving comfort with enhanced security when driving on highways and freeways? The Adaptive Cruise Control (ACC) with Stop & Go adjusts your speed to maintain the preset distance from the vehicle ahead. You will feel safer than ever when driving on highways and freeways in limited or moderate traffic.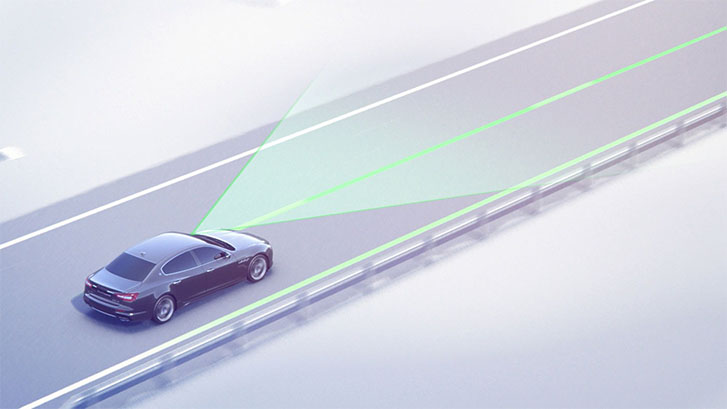 Lane Keeping Assist
Want to make your highway and freeway drive safer? The Lane Keeping Assist (LKA) is a safe driving feature that is designed to identify lane markings and initiate a steering maneuver in order to prevent unintentional lane crossings. A car safety feature that you definitely have to look out for.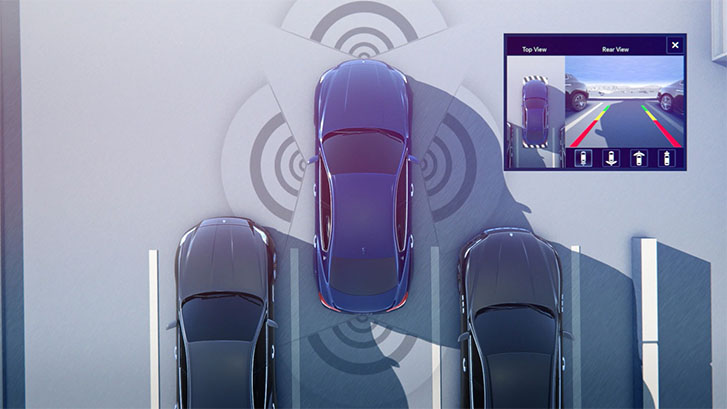 Surround View Camera
Ever felt that shiver running down your spine for a near-miss while parallel parking? The Surround View Camera assists you during your maneuvering procedures, making every parking even safer.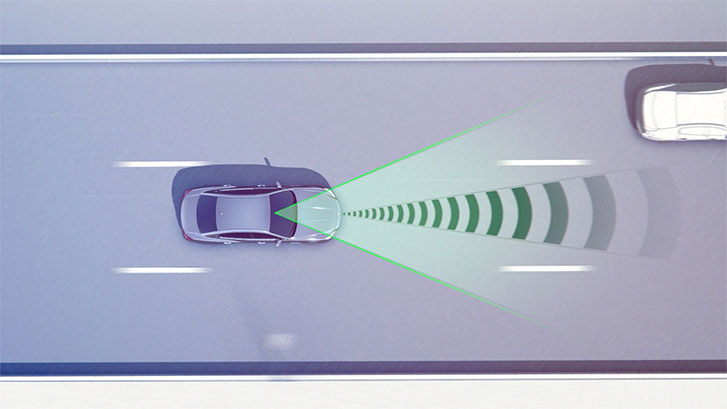 Highway Assist System
Ever imagined you could combine the virtues of Adaptive Cruise Control with the Lane Keeping Assist? The Highway Assist System (HAS) is a level 2 autonomous driving system, designed to help you steer, accelerate, brake and keep your vehicle in its lane, especially when you're driving on highways or limited access freeways.