2020 Porsche Taycan Overview
2020 Porsche Taycan For Sale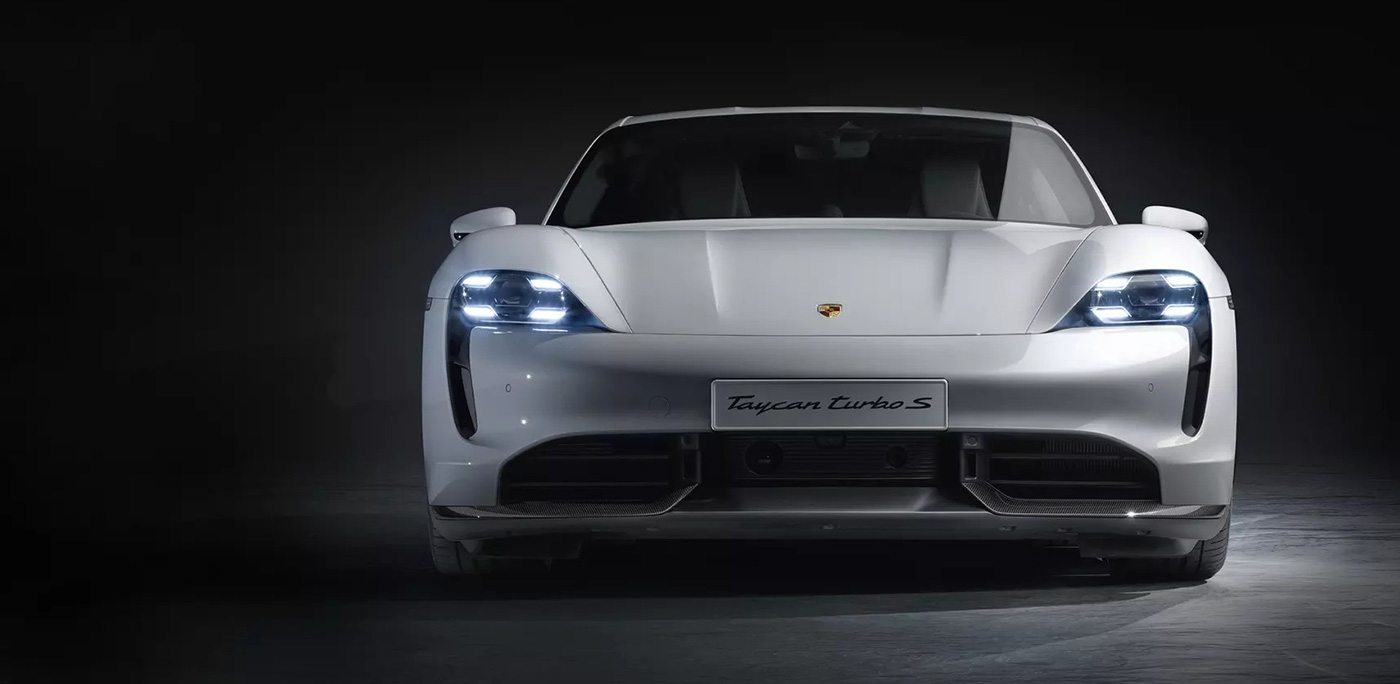 Porsche Taycan For Sale
2020 Porsche Taycan Performance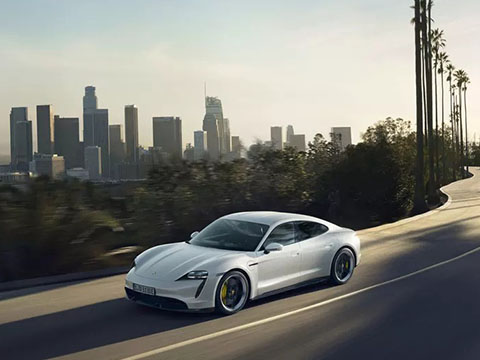 A battery that stores goosebumps.
The Taycan carries a legacy that is reflected by performance. The latest drive technology ensures that its performance can be repeatedly reproduced: two permanent-magnet synchronous motors (PSMs) catapult the Taycan Turbo S with up to 560kW (750 HP) Overboost Power with Launch Control from 0–60 mph in 2.6 seconds. With a standing start of 1.2g, it accelerates faster than the force of gravity for the first few yards – making it faster than a skydiver in free fall.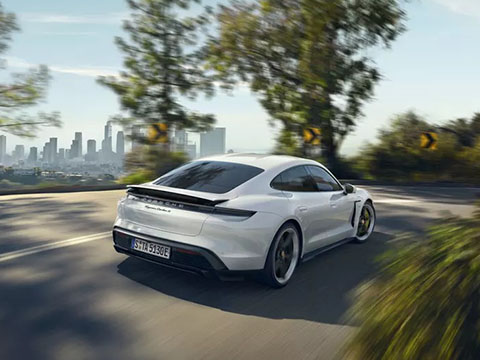 A cable with the power to fuel dreams.
The Porsche soul stands for performance. In every respect. As demonstrated by the Taycan, even when charging: its 800-volt architecture accepts charge power of up to 270kW.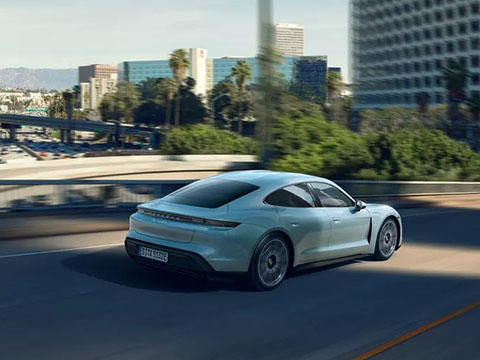 Overboost
The interaction of the drive components produces impressive performance figures, both technically and emotionally: with up to 560kW (750 HP) overboost is activated with Launch Control, both machines accelerate the Taycan Turbo S from a standstill to 60 mph in 2.6 seconds. And this can be repeatedly reproduced: consecutive acceleration is possible, up to a top track speed of 161 mph.
2020 Porsche Taycan Appearance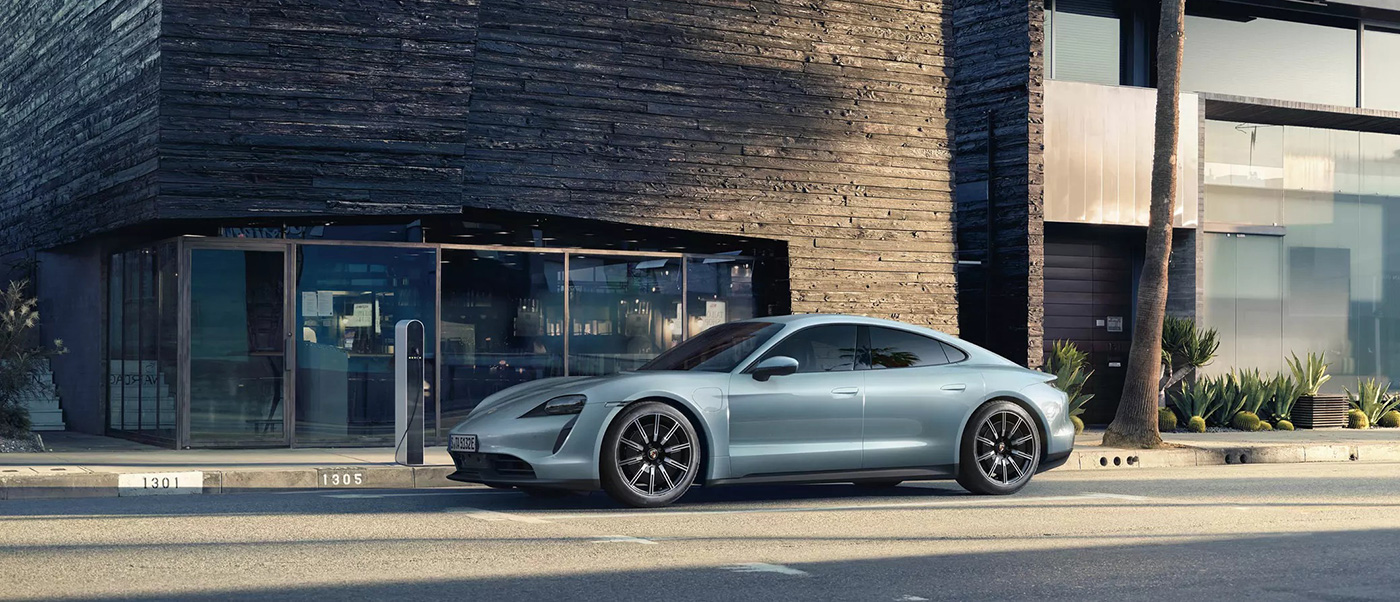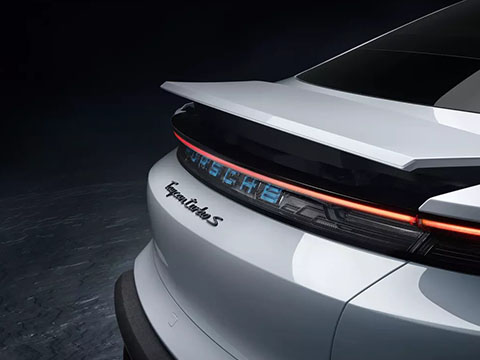 Porsche Active Aerodynamics
The Taycan is fitted with the Porsche Active Aerodynamics system, consisting of an adaptive rear spoiler and adjustable cool air intakes, specifically for dynamic driving. Depending on the situation, the rear spoiler extends in three stages: at 56 mph, 99 mph, and 124 mph, it demonstrates where an electric vehicle becomes a sports car and a sports car becomes a Porsche.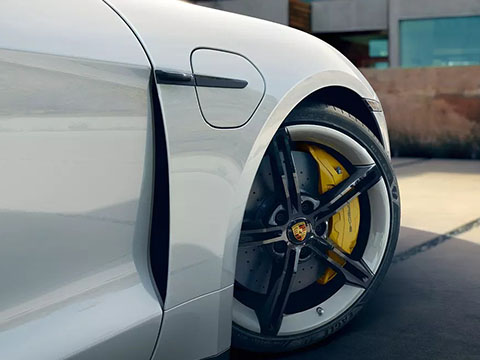 Brakes
Thanks to the Porsche Surface Coated Brakes (PSCB), your Taycan decelerates with optimized responsiveness. Or choose the extremely lightweight Porsche Ceramic Composite Brakes (PCCB) – standard on the Taycan Turbo S. Our high performance brakes has its origins in motorsport and enables short braking distances in even the toughest conditions.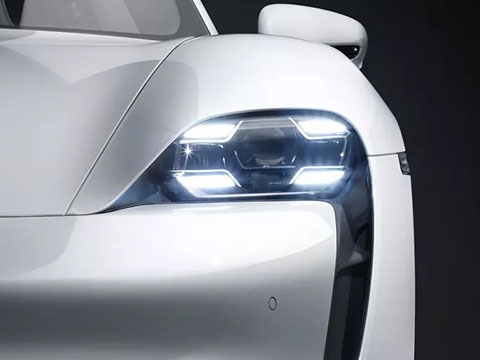 Air Curtains
Vertical air intakes ahead of the front wheels – so called Air Curtains – also improve the aerodynamics, by guiding incoming air over the wheels like a curtain, reducing turbulence.
2020 Porsche Taycan Comfort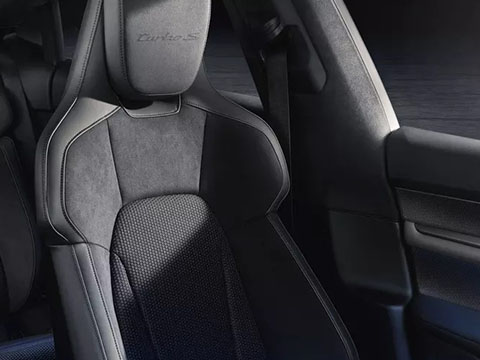 Seat
The ascending center console underlines the deep, sporty position of the driver's seat. This takes the form of a 14 or optionally 18-way adjustable seat¹ with integrated headrests. Recesses in the design of the battery integrated into the underbody also ensure an adequate level of comfort for rear passengers.
Standard on the Taycan Turbo S.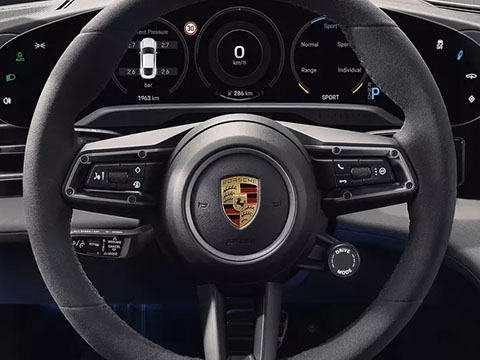 Multifunction sport steering wheel
If the standard multifunction sport steering wheel is not sporty enough, you can maximize the motorsport feel with the optional multifunction GT sport steering wheel²: it features a mode switch, as well as a top center marking.
² In conjunction with the Sport Chrono Package; standard on the Taycan Turbo S.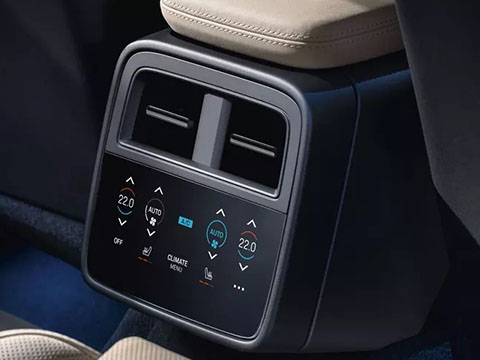 Advanced Climate Control
The innovative Advanced Climate Control air conditioning (dual or optional four-zone) may not be visible, but is certainly noticeable: slat-free vents enable precise airflow and distribution.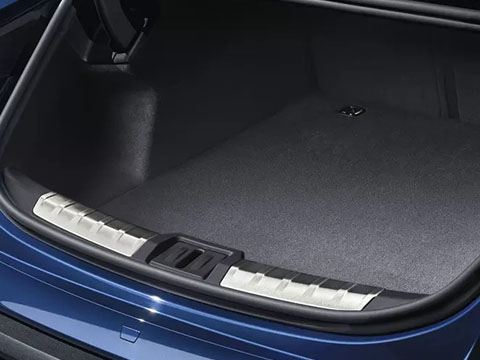 Luggage compartment
The front trunk is great for smaller items like briefcases and bookbags. While the rear trunk offers 12.9 cu.ft. of storage space that can be flexibly expanded, thanks to the individually folding rear seat backrests.
2020 Porsche Taycan Safety
New Car Limited Warranty & Porsche 24-Hour Roadside Assistance Program for 4-Years / 50,000 Miles (whichever occurs first)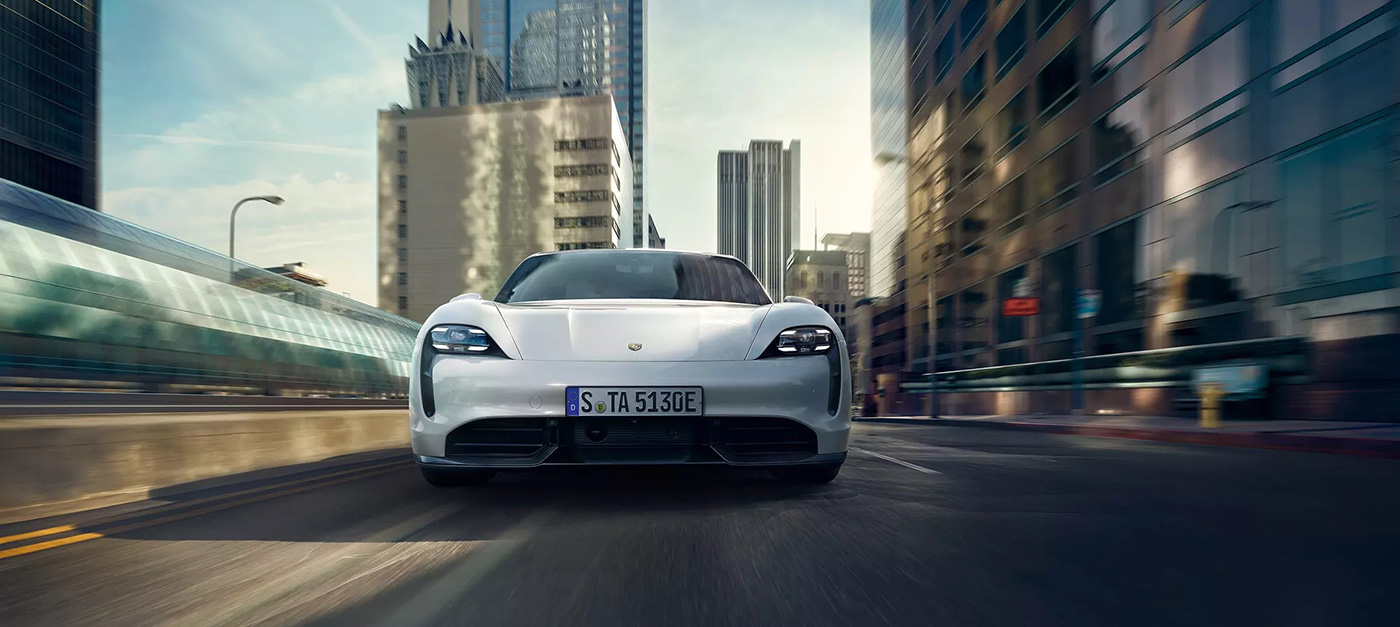 Active Lane Keep & Traffic Jam Assist
Active Lane Keep, which uses longitudinal and lateral control to help keep the Taycan in lane and regulate the distance from vehicles in front, is also an integral part of this system – as is Traffic Jam Assist, which helps keep the vehicle in the middle of the lane on congested roads, for greater comfort on longer journeys.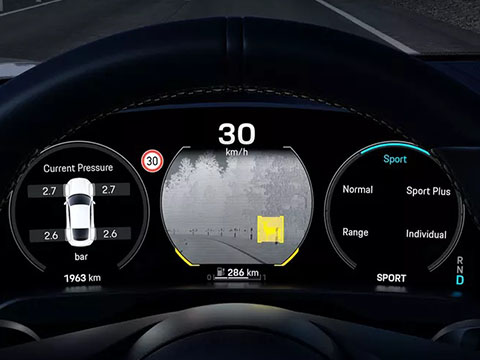 Lane Change Assist & Night Vision Assist
Lane Change Assist indicates whether a vehicle is in your blind spot as you move to change lanes – extremely practical when driving on the motorway. And at night, Night Vision Assist uses an infrared camera to provide support – pedestrians and wildlife are displayed as thermal images and also highlighted in color.
Surround View
Surround View ensures optimum care when parking and maneuvering using one hand. Making every inch in the Taycan a driving experience.
2020 Porsche Taycan Specification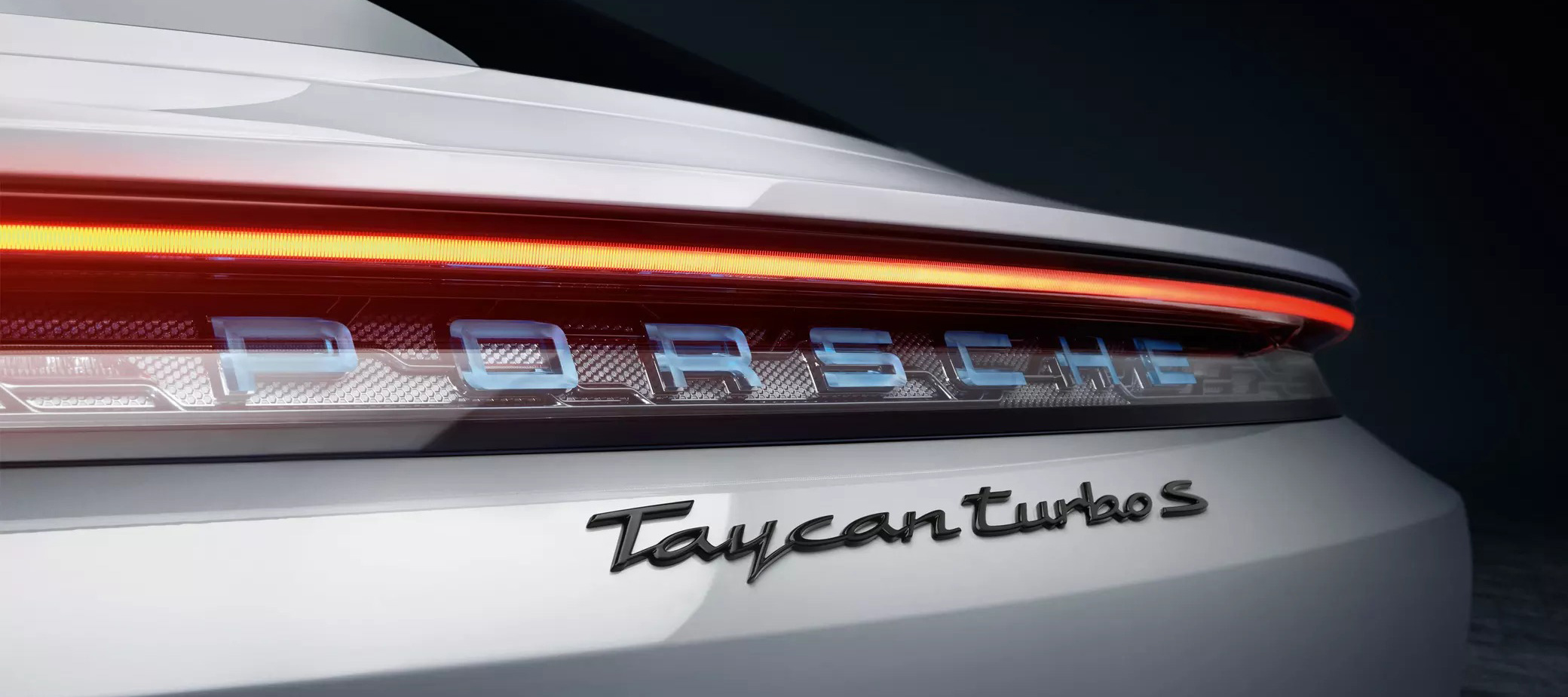 Specs reflect base model unless otherwise noted.
Motor
Power up to (kW) (Performance Battery)
320 kW
Power up to (kW) (Performance Battery Plus)
360 kW
Power up to (HP) (Performance Battery)
429 hp
Power up to (HP) (Performance Battery Plus)
482 hp
Overboost Power with Launch Control up to (kW) (Performance Battery)
390 kW
Overboost Power with Launch Control up to (kW) (Performance Battery Plus)
420 kW
Overboost Power with Launch Control up to (HP) (Performance Battery)
522 hp
Overboost Power with Launch Control up to (HP) (Performance Battery Plus)
562 hp
Max. torque with Launch Control (Performance Battery)
472 lb-ft
Max. torque with Launch Control (Performance Battery Plus)
479 lb-ft
Charging
Charging time for alternating current (AC) with 9.6kW (0 to up to 100%) (Performance Battery)
9.5 hrs
Charging time for alternating current (AC) with 9.6kW (0 to up to 100%) (Performance Battery Plus)
10.5 hrs
Charging time for direct current (DC) with 50kW (5 to up to 80%)
93.0 min
Charging time for direct current (DC) with maximum charging power (5 to up to 80%)
22.5 min
Chassis and Suspension
Front axle
Aluminum Double Wishbone Front Axle
Rear axle
Aluminum Multi-Link Rear Axle
Stability control
Vehicle Stability System Porsche Stability Management (PSM) with ABS and extended Brake Functions
Performance
0 - 60 mph with Launch Control
3.8 s
Body
Width w/ mirrors folded
77.5 in
Drag coefficient (Cd)
0.22 Cd
Curb weight (Performance Battery)
4,777 lb
Curb weight (Performance Battery Plus)
4,953 lb
Gross Vehicle Weight Rating (GVWR)
6,349 lb
Maximum load (Performance Battery)
1,572 lb
Maximum load (Performance Battery Plus)
1,396 lb
Capacities
Front luggage compartment volume
2.8 ft³
Rear luggage compartment volume
14.3 ft³