2020 Porsche Panamera E-Hybrid Overview
2020 Porsche Panamera E-Hybrid For Sale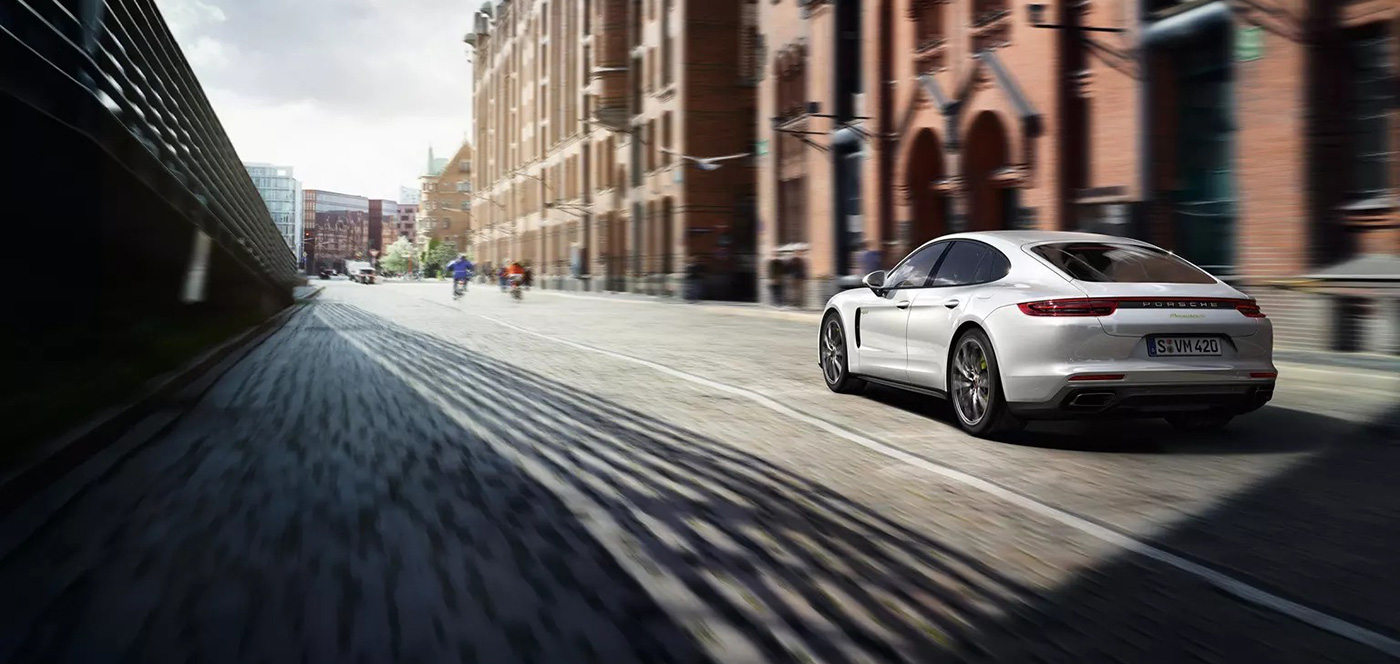 Panamera 4 E-Hybrid 10 Years Edition

Panamera 4 E-Hybrid Sport Turismo

Panamera 4 E-Hybrid Executive

Panamera Turbo S E-Hybrid

Panamera Turbo S E-Hybrid Sport Turismo

Panamera Turbo S E-Hybrid Executive
Porsche Panamera E-Hybrid For Sale
2020 Porsche Panamera E-Hybrid Performance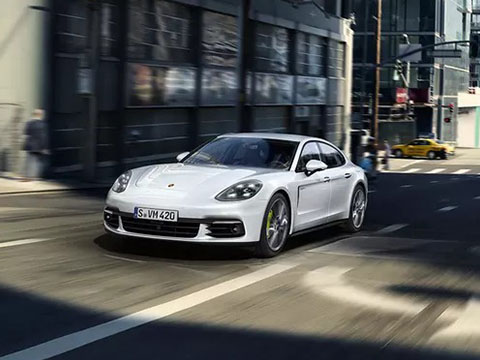 Performance
"That's the way we've always done it." Not really a sentence to inspire change. Except at Porsche. That's because we've always made each new generation of engines higher-performing, more dynamic and more efficient than the last. The new engine generation of the Panamera models now takes the next significant step forwards.
The new Panamera 4 E-Hybrid will change your view of hybrid technology. And your everyday life. With 462 hp of pure Sports Car performance – and fuel economy that will impress . This is more than just a courageous step. It is a giant leap into the future. The combination of combustion engine and electric machine is crucial for this peak performance. The combustion engine builds up power and torque as engine speed increases. The maximum torque of the electric machine is available immediately. As a result, consistently high overall torque and dynamic responsiveness are available over an extremely wide rpm range. And your adrenalin also reaches a new maximum level.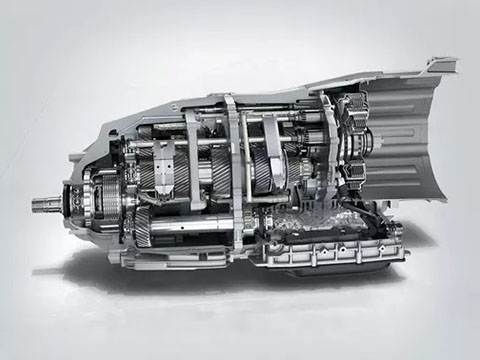 New 8-speed Porsche Doppelkupplung (PDK)
Getting more power from an engine is worthwhile only when you know where it needs to go. And how quickly and effectively. The latest Panamera models are therefore equipped with a newly developed 8-speed Porsche Doppelkupplung (PDK), which translates the tremendous drive force of the respective engine into the acceleration expected of a sports car.
Gears 1 to 6 have a sports ratio and top speed is reached in 6th gear. 7th and 8th gear have a long ratio, which helps to keep engine revs low even at high road speeds – for efficient and comfortable driving over long distances. The precise gearshifts take place in milliseconds with no discernible interruption in the flow of power – as you would expect of a sports car.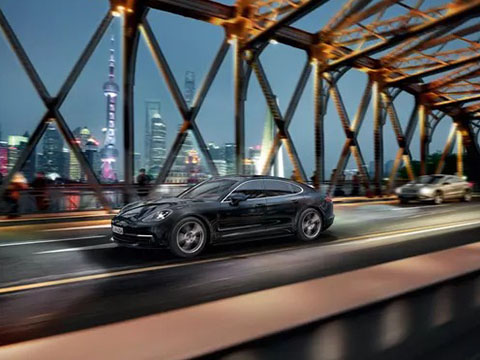 Porsche Traction Management (PTM)
All Panamera models are equipped with Porsche Traction Management (PTM). This active all-wheel drive with electronic and map-controlled multi-plate clutch ensures the optimum distribution of drive force whatever the driving situation – for excellent acceleration power on long straights, through tight corners and on road surfaces with varying grip.
The multi-plate clutch regulates the distribution of drive force between the rear axle and the front axle. Driving conditions are constantly monitored, enabling the system to respond to a variety of situations. Sensors check, among other variables, the rotation speeds of all four wheels, the longitudinal and lateral acceleration of the vehicle, and the steering angle. If the rear wheels threaten to spin under acceleration, a greater proportion of drive force is distributed to the front by a more powerful engagement of the multi-plate clutch.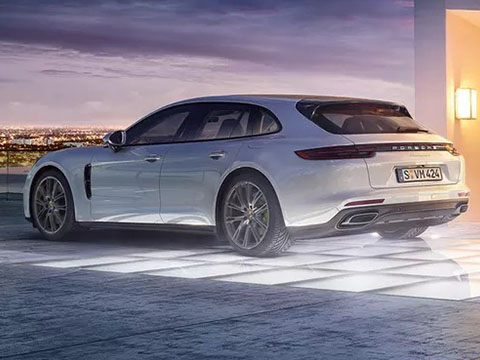 Porsche Active Suspension Management (PASM)
PASM is an electronic damping control system. It actively and continuously adjusts the damping force on each wheel, based on current road conditions and driving style. The effect is to reduce vehicle body movement and thereby improve comfort in all four seats.
Three modes are available: 'Normal', 'SPORT' and 'SPORT PLUS'. Sensors record the body movements as they occur during powerful acceleration, braking, fast cornering or on uneven road surfaces. From these data, the control unit of the Porsche 4D Chassis Control system determines the effect on the actual driving state of the car and modifies the damping force on each of the wheels in accordance with the selected mode. The results are tangible: increased driving stability, improved comfort and enhanced performance.
2020 Porsche Panamera E-Hybrid Appearance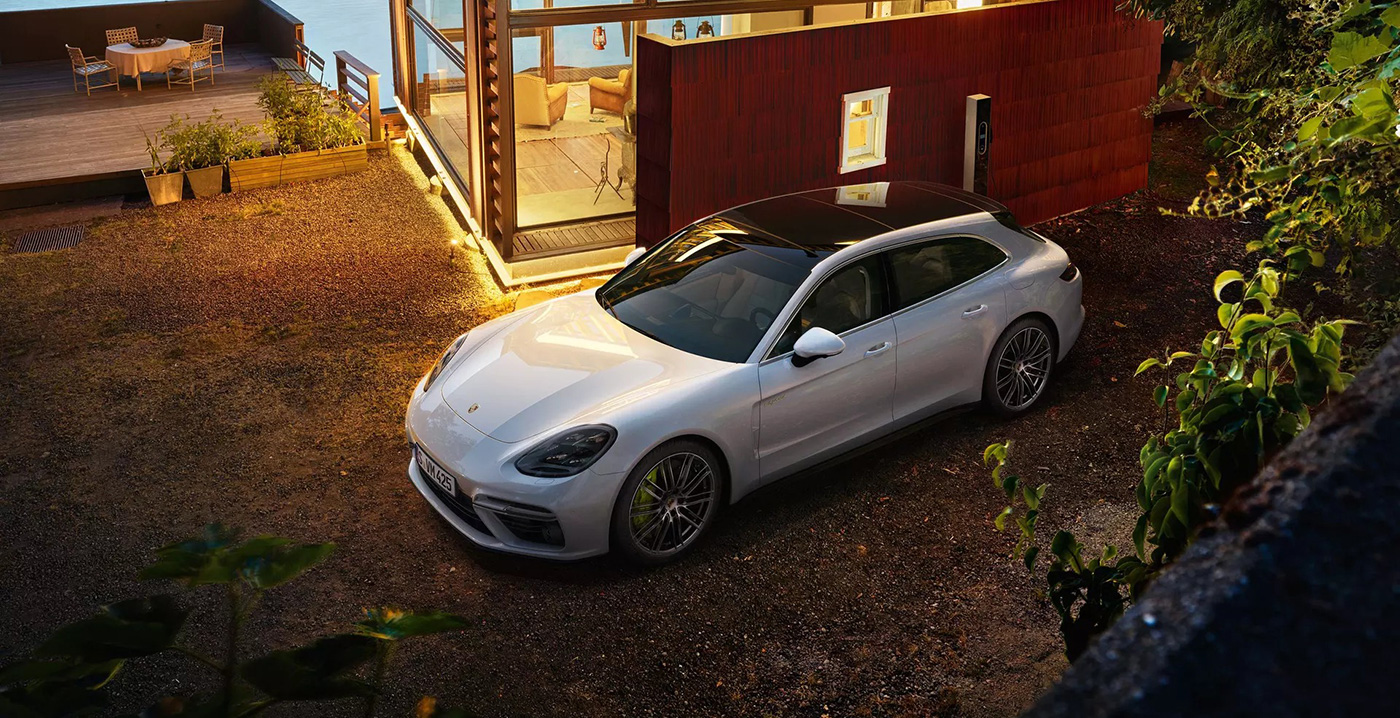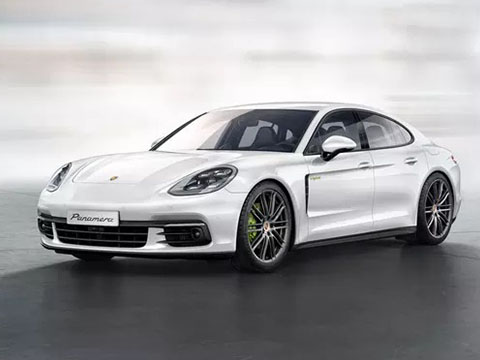 Idea Panamera
A few years ago, everything to do with the sedan suddenly changed. Large, cumbersome and thickly padded instantly seemed outmoded qualities. On the road, something happened – something rather fast and dynamic: a sports car came along. A sports car with four seats, an unmistakable silhouette and performance figures normally associated only with a Porsche.
The Panamera. It changed everything. For drivers of sedans first and foremost. Sporting spirit – in business and in personal life – found its automotive counterpart. The courage to perform found a matching performer.
Now the change continues. Forwards. On the road, something is happening again. For sporty drivers – and their sporty companions – our engineers and designers have created the next Panamera. With the courage of a new generation.
Our engineers have demonstrated their courage with the Panamera concept. By continually re-evaluating and reinventing. By reconciling apparent contradictions: performance and comfort, dynamics and efficiency, career and family. And by forever remaining true to our roots, with shared traits like the ignition on the left and the tachometer in the middle – in short: typical Porsche DNA. The result? Singularity. Of the Porsche kind.
New Porsche InnoDrive and other innovative assistance systems make driving more efficient and more relaxing – but also more enthralling. Typically Porsche.
And it's more dynamic than ever: thanks to Porsche Dynamic Chassis Control Sport (PDCC Sport), Porsche 4D Chassis Control, three-chamber air suspension and – for the first time in the Panamera – rear-axle steering.
And because a Porsche is always heading in the direction of the future, the new Panamera models are fully digitally networked thanks to Porsche Connect.
The new Panamera. Courage changes everything.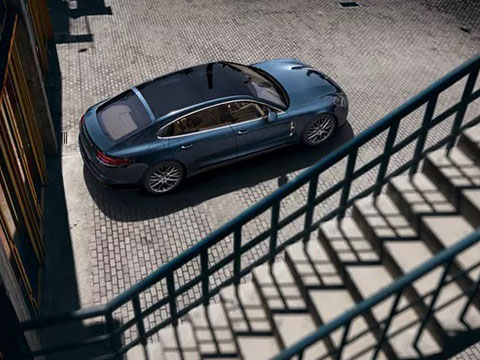 Panoramic sunroof
The tinted glass panels of the new panoramic sunroof on the Panamera models create a particularly bright and pleasant lighting mood in the interior. The two-piece panoramic sunroof can be tilted and opened electrically at the front.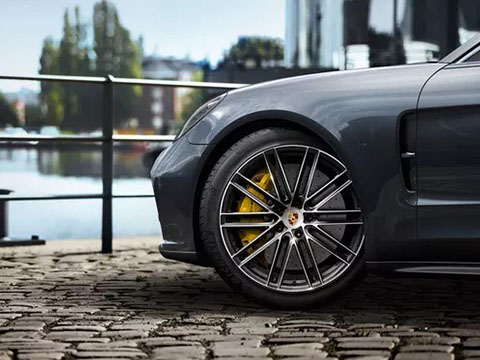 Wheels
We rise to the challenge we're given. The same applies to the wheel dimensions of the new Panamera. The tires are wider, the contact surface larger – for enhanced performance under acceleration and braking. As of now, optional sizes of up to 21 inches are available from a range of wheel designs, assuring you of a grand appearance. The Panamera models are equipped as standard with 19-inch wheels. The material? Alloy, of course. The design? Classic and sporty. A choice of other 19-, 20- and 21-inch wheels is available on request.
2020 Porsche Panamera E-Hybrid Comfort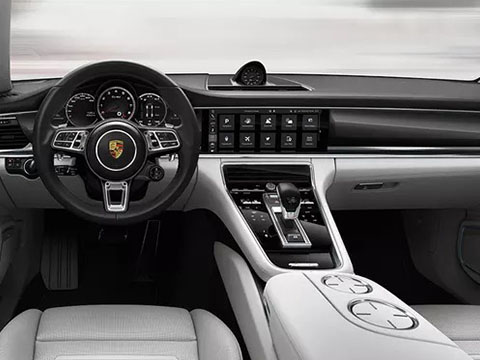 Interior
Sporty, for an outing on the racetrack. Comfortable, for a long journey in a party of four. There is no 'either–or'. That's the Panamera. Its ingenious sports car ergonomics are centered on the driver and on performance – without disregard for the well-being of passengers.
Let's give you some examples. Ascending center console: enabling quick hand movements from the steering wheel to the gear selector. New control and display concept: Porsche Advanced Cockpit with newly styled centre console in glass look and touch-sensitive buttons arranged in logical groups. High-resolution 12-inch touchscreen display. Instrument cluster with analog tachometer positioned in the middle, flanked on the left and right by two high-resolution displays. Multifunction sports steering wheel.
And what else? You decide: seat variants, leather or two-tone interior schemes? Fine woods, aluminium or carbon? More sporty? More luxurious? Both? Thanks to our extensive range of personalization options, the possibilities for you and your wishes are virtually boundless.
Ambient lighting with rear interior lighting
Optional ambient lighting with rear interior lighting is an indirect lighting concept designed to enhance passenger comfort. You can choose from seven lighting colors and customize their intensity.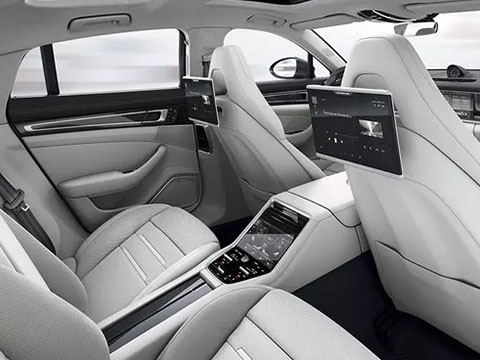 Porsche Rear Seat Entertainment
A cinematic experience enjoyed in the second row: new Porsche Rear Seat Entertainment has been specially developed to appeal to the discerning taste of a Porsche passenger and offers a fully integrated and networked infotainment system for on the move. Both units are removable, making them convenient to use outside the vehicle, too.
Porsche Rear Seat Entertainment connects to Porsche Communication Management (PCM) via WLAN to provide access to the radio, media, navigation system and vehicle functions of your Panamera. A wealth of entertainment awaits, thanks to two separate 10-inch touchscreen displays on the front seat backrests, an internal 32-GB memory, micro SD card slot, micro USB interface, Bluetooth® and NFC (near field communication). Through the connection to the WLAN router of the Connect Plus module, you also gain access to the Internet and up to one million apps and games, to movies and music, audiobooks, e-books and productivity applications from the GOOGLE Play® Store.
For an unrestricted listening experience, the sound can be output from the integrated loudspeakers, the in-car sound system or the wireless Bluetooth® headphones.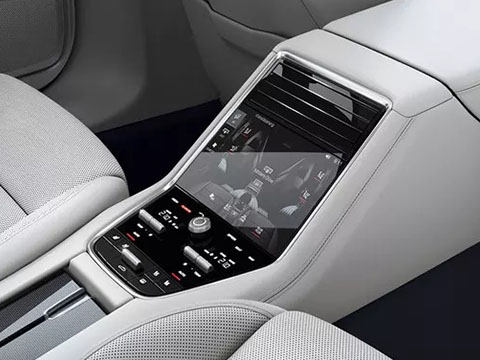 Four-zone automatic climate control including touchscreen display in rear compartment
Welcome to your personal climate zone. Four-zone automatic climate control features individual temperature setting controls for the driver and front passenger, and separate ones for each seat in the rear, too. The system also comes with a dedicated touchscreen display for the rear compartment. In addition to the air conditioning, this can be used to operate a range of other comfort and entertainment functions (depending on equipment specification).
An active carbon filter traps particles, pollen and odors and thoroughly filters fine dust out of the outside air before it can reach the interior.
A new ionization function is available as an option – for improved air stream quality. Before it reaches the cabin, the air in the automatic climate control system is passed through an ionizer. Airborne viruses, bacteria and spores are reduced and the interior air is appreciably refreshed for an even more pleasant cabin environment.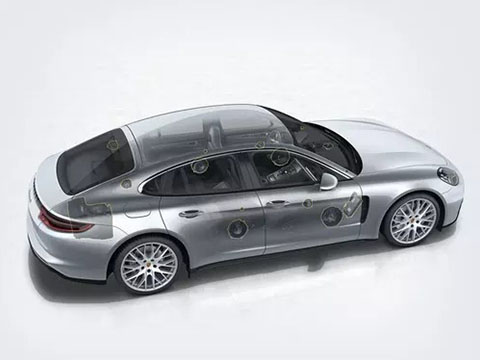 BOSE® Surround Sound System
The BOSE® Surround Sound System features 14 amplifier channels and offers a total output of 710 watts. Fourteen loudspeakers including a 160-watt passive subwoofer box ensure a balanced, faithfully reproduced acoustic pattern. The patented AudioPilot® Noise Compensation Technology continuously measures the ambient noise inside the vehicle and adapts music playback instantly and automatically so that a consistent sound is maintained – whatever the driving conditions. The result is a captivating 360° acoustic experience delivered to all four seat positions. At all times.
2020 Porsche Panamera E-Hybrid Safety
New Car Limited Warranty & Porsche 24-Hour Roadside Assistance Program for 4-Years / 50,000 Miles (whichever occurs first)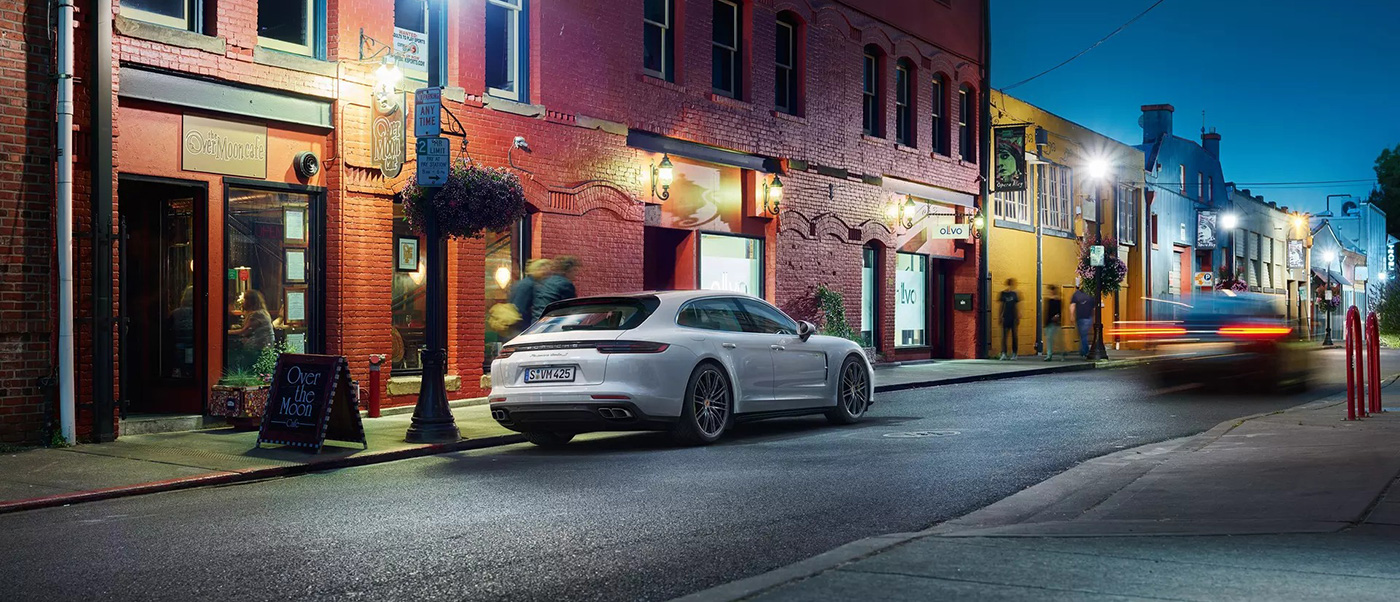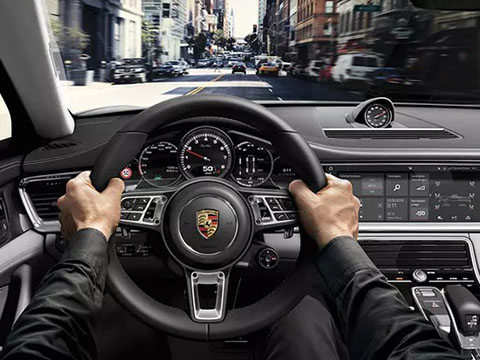 Adaptive Cruise Control (ACC)
This system regulates the speed of your Panamera fully independently in line with the speed of the vehicle in front. Radar sensors on the front end scan the road ahead. Let's imagine you've selected a cruising speed but have begun to gain on the vehicle in front because it is driving more slowly – the system reduces the speed of your vehicle by restricting throttle or gently applying the brakes until your chosen distance from the vehicle in front is restored.
Your Panamera now continues to maintain this distance from the vehicle ahead. If it brakes even more, Adaptive Cruise Control will reduce your speed accordingly – even down to a halt. As soon as the road ahead clears, your vehicle will accelerate back up to the cruising speed originally set.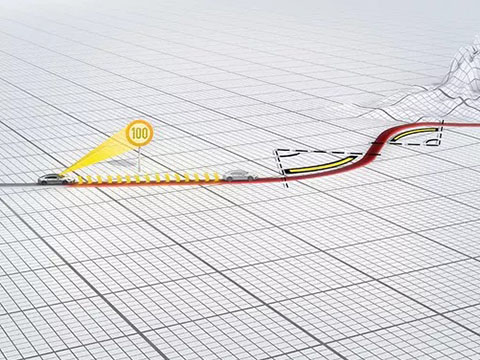 Porsche InnoDrive including adaptive cruise control*
Those who drive a Porsche want to drive. The more sporty, more comfortable, more efficient and more safe the drive the better. Porsche InnoDrive assists you in a completely new way.
The system enhances adaptive cruise control with additional, innovative functions.
It predictively optimizes your speed. With the aid of high-resolution navigation data and information supplied by the radar and video sensors, Porsche InnoDrive determines speed limits and topographical road features, such as gradients or corner radii, along your route even before you reach them – and modifies the gearshift strategy and speed of the Panamera accordingly. For intelligent driving and a significant efficiency advantage.
You can adapt the driving feel by pressing the SPORT button. Depending on the mode, the system selects the optimum parameters for engine management and gear selection, including coasting and deceleration.
Implemented for the first time at Porsche in the Panamera, the system uses the knowledge gained from its prediction horizon of up to 1.8 miles to formulate the optimum timing for acceleration, constant speed driving and deceleration phases to provide a harmonious driving experience.
Imagine, for example, that a speed restriction is in force further along the route but the traffic sign is not yet in sight of the driver: the system already knows that deceleration will be required and initiates a fuel-saving coasting maneuver.
Porsche InnoDrive represents the typically Porsche realization of efficient driving – for greater comfort and greater driving pleasure.
Traffic Jam Assist
Another feature of Porsche InnoDrive including adaptive cruise control is Traffic Jam Assist. It eases the burden on the driver when congestion is encountered on major highways.
At speeds of up to approximately 37 mph, the system uses gentle steering inputs to keep the vehicle in the middle of the lane, regulates the distance from vehicles in front and follows the queue ahead where system limitations allow. To do this, Traffic Jam Assist tracks roadway signs and other vehicles on the road. The benefit? Appreciable stress relief and greater comfort on long drives.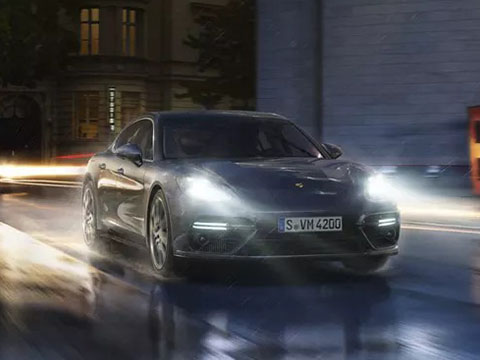 LED headlights including Porsche Dynamic Light System (PDLS)
Available as an option for all Panamera models, fitted as standard to the Panamera Turbo: LED headlights including Porsche Dynamic Light System (PDLS) with dynamic range adjustment, dynamic cornering lights and speed sensitive headlight range control. For enhanced near-field, lateral and far-field illumination.
2020 Porsche Panamera E-Hybrid Specification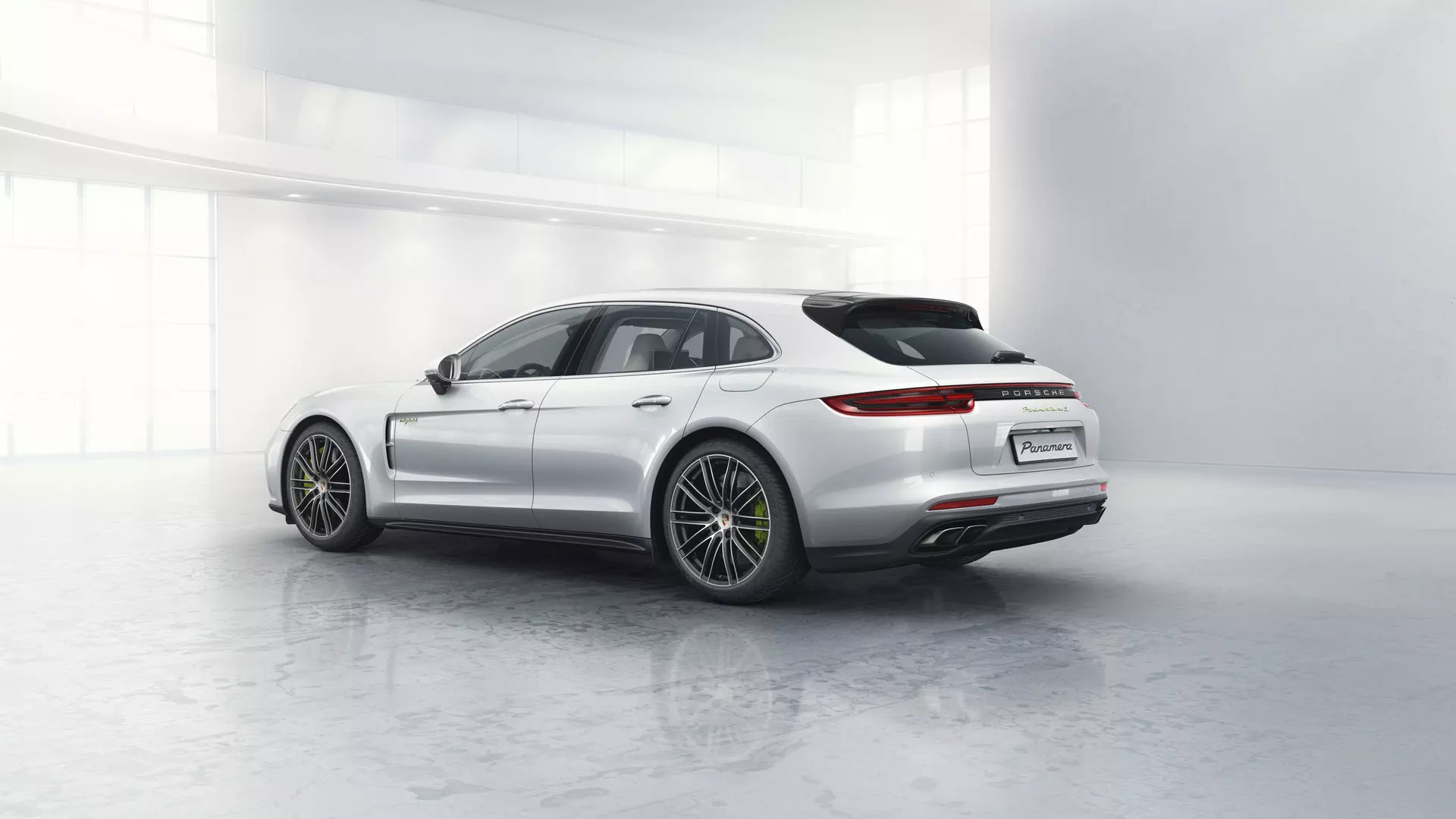 Specs reflect base model unless otherwise noted.
Motor
Engine layout
Front-engine
Design and cylinders
Twin-turbocharged V6
Max. power at rpm
5,250 - 6,500 rpm
Max. engine speed
6,800 rpm
Max. torque at rpm
1,750 - 5,000 rpm
Max. power electric motor
134 hp
Max. torque electric motor
295 lb-ft
Max. power combined
457 hp
Max. torque combined
516 lb-ft
Hybrid specific details
14.1 kWh lithium-ion battery with on-board charger
Max. power per liter
113.0 hp/l
Power-to-weight ratio
10.8 lb/hp
Valves
2 intake / 2 exhaust
Valve timing
VarioCam Plus
Fuel Consumption
EPA Disclaimer
EPA estimates not yet available.
Chassis and Suspension
Front axle
Aluminum double-wishbone
Rear axle
Aluminum multi-link
Steering
Electromechanical power steering with variable ratio
Stability control
Porsche Stability Management (PSM)
Anti-lock Braking System (ABS)
Component of Porsche Stability Management (PSM)
Traction control
Component of Porsche Stability Management (PSM)
Performance
0 - 60 mph with Sport Chrono Package
4.4 s
Body
Width w/ mirrors folded
76.3 in
Drag coefficient (Cd)
0.30 -
Gross Vehicle Weight Rating (GVWR)
5,975 lb
Capacities
Rear luggage compartment volume (w/ seats folded)
44.0 ft³
Rear luggage compartment volume
14.3 ft³
Service and Warranty
Limited vehicle warranty
4 years/50,000 miles (whichever comes first) including 24-hour roadside assistance program
Main service interval
Porsche Cars North America offers service and maintenance packages in a variety of terms to match your intended usage. Please see your authorized Porsche Dealer for details and availability.
Limited paint warranty
4 years/50,000 miles (whichever comes first)
Limited corrosion warranty
12 years/unlimited miles
Limited battery warranty
8 years/100,000 miles (whichever comes first)