2019 Porsche 911 Carrera Overview
2019 Porsche 911 Carrera For Sale


Porsche 911 Carrera For Sale
2019 Porsche 911 Carrera Performance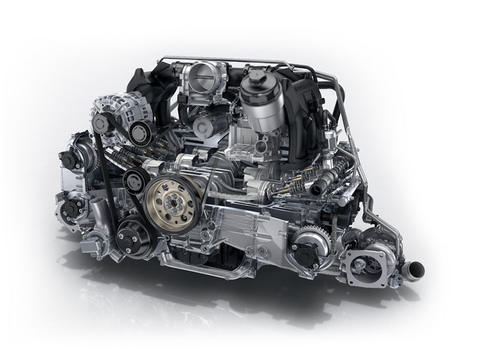 Engines
Developed completely from scratch, the six-cylinder twin-turbo engines of the 911 Carrera models with a displacement of 3.0 litres embrace this principle and perfect it in a forwardlooking way. High compression and a high engine speed combined with good modulation of power output and surprisingly low fuel consumption, thanks to the reduced overall displacement.
Expressed in figures, this means an extra 20 hp of power, an extra 43 lb.-ft. of torque and engine speeds of up to 7,500 rpm. And a reduced fuel consumption.
The engine of the 911 Carrera models develops 370 hp. The maximum torque of 325 lb.-ft. is available from as low as 1,700 rpm. With Porsche Doppelkupplung (PDK), the 911 Carrera can accelerate from 0 to 100 km/h in only 4.4 seconds and reach a top speed of 293 km/h.
The propulsive potential of the engine in the S models, featuring upsized turbochargers and independent exhaust system, is even more impressive. It generates a power output of 420 hp and the maximum torque is a mighty 368 lb.-ft., available from as low as 1,700 rpm. With Porsche Doppelkupplung (PDK) and Launch Control, the 911 Carrera S models sprint to 100 km/h in a mere 3.9 seconds. Top speed isn't reached until 306 km/h.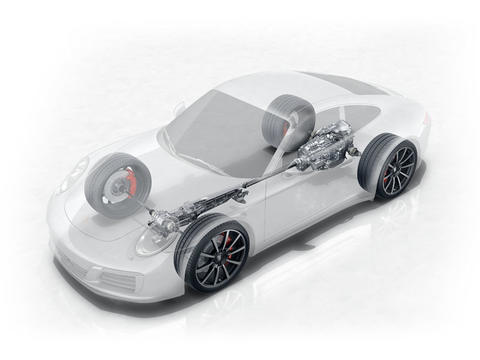 Rear-wheel and all-wheel drive
Those who recognise the rear-driven variant as being the one true 911 should consider that the all-wheel drive setup goes back to the legendary Paris–Dakar Rally of 1984, when the Porsche 953 based on the 911 wrote its own chapter in sport – and engineering – history. Fun in the corners, by the way, is guaranteed by both drive layouts.
Two irreconcilable philosophies? Let's discuss a third: the design. The all-wheel drive 911 models have a 44 mm wider body, letting it rest more firmly on the road. An impression underlined by the new light strip, especially after dark.
Another hallmark of the all-wheel drive models: sheer supremacy. In every corner and at any time of year. Porsche Traction Management (PTM), the active all-wheel drive system, varies the drive force transmitted to all four wheels as the situation demands. This helps to ensure solid roadholding and even better performance. Simultaneously, of course. In winter. Day in, day out. At the limits of dynamic driving performance.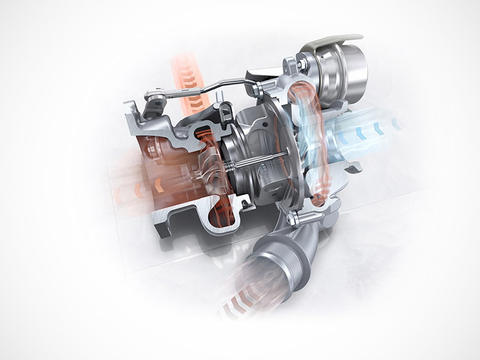 Turbo chargers
The displacement of the new 911 models has been considerably reduced with the aim of cutting fuel consumption. That's because we more than most as a sports car manufacturer bear huge responsibility. Nevertheless, the power output of the new engines has been significantly increased. Responsible for that are the turbochargers developed for the 911 completely from scratch.
The drive system is a twin-turbo configuration. It has two turbochargers with one charge-air cooling for each cylinder bank. Both turbos are particularly compact and have been optimally adapted to the displacement and power output of the engine. This construction minimises the inertia of the drivetrain and improves responsiveness. The new turbochargers leave the sceptics in their wake and find a new destination: unexplored levels of torque.
What looks technical on paper has an unmistakably resonant sound. The sound of a 911. And a performance that hits the driver in an instant. In the form of direct acceleration and visceral forward thrust. Rather like a 'thump' in the back the moment the engine unleashes its unadulterated power.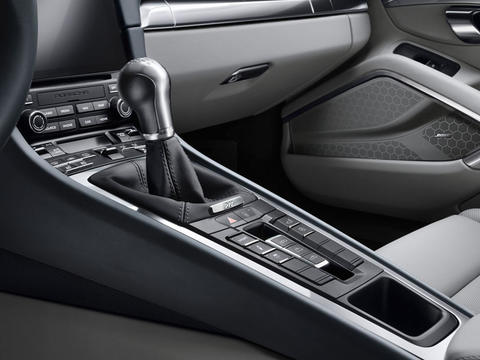 Transmission
7-speed manual transmission
Pure, direct, precise. Short shift movements and an optimum transition from one gear to the next. The 7-speed manual transmission combines a high level of sporty performance with fast gear changes. In conjunction with the optional Sport Chrono Package, selecting SPORT or SPORT PLUS mode activates the dynamic throttle-blip function, which ensures the optimum engine speed for every downshift, a more emotional driving experience and an impressive sound.
A gear indicator in the rev counter reminds you which gear has been selected. The upshift indicator in the instrument cluster helps you actively to conserve fuel.
Porsche Doppelkupplung (PDK)
The optimised 7-speed PDK, featuring both a manual and an automatic mode, is available as an option and offers extremely fast gear changes with no interruption in the flow of power. And that's with even faster acceleration performance and a further reduction in fuel consumption.
Gears one to six have a sports ratio, with top speed being reached in sixth gear. Seventh gear is ratioed primarily for fuel economy.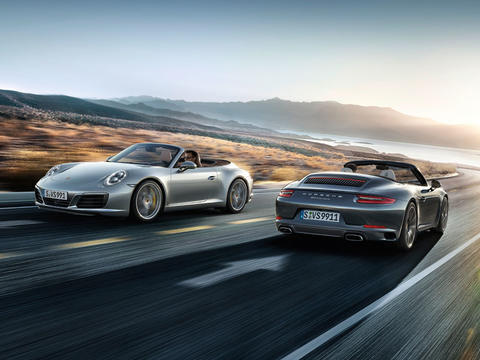 Efficiency-enhancing technologies
Auto start/stop switches off the engine when the driving speed falls below 7 km/h under moderate deceleration, such as when you are approaching a red light. As soon as you release the clutch or, with PDK, depress the accelerator pedal, the engine restarts – swiftly and smoothly.
In conjunction with Porsche Doppelkupplung (PDK), a coasting function becomes available where the situation allows. The engine is decoupled from the transmission to avoid deceleration caused by engine braking. In this way, optimum use is made of the vehicle's momentum, enabling it to coast for longer distances.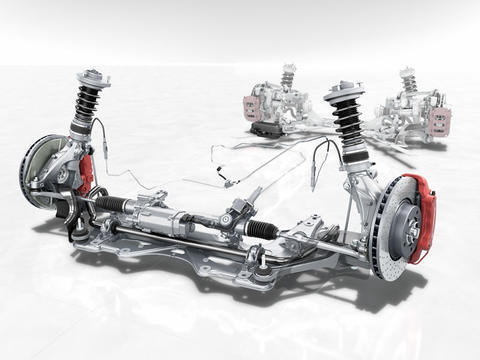 Suspension
Porsche Active Suspension Management (PASM)
PASM is fitted as standard in all 911 models for the first time. This electronic damping control system continuously adjusts the damping force on each wheel, based on current road conditions and driving style.
PASM has two modes, which can be selected using a separate button on the centre console: 'Normal', which is a blend of performance and comfort, and 'Sport' where the setup is much firmer.
Porsche Stability Management (PSM)
All 911 models are equipped with enhanced Porsche Stability Management (PSM) as standard. PSM maintains stability even at the limits of dynamic driving performance. Sensors continuously monitor the direction, speed, yaw velocity and lateral acceleration of the car.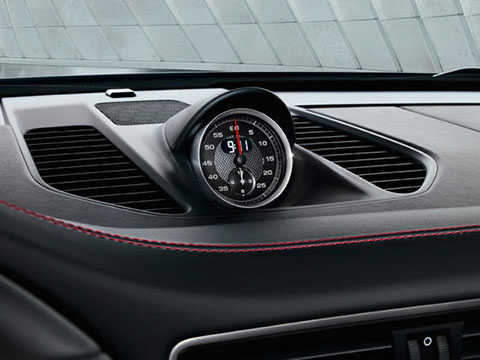 Sport Chrono Package
What's new is the mode switch on the steering wheel, you can choose any of four settings: Normal, SPORT, SPORT PLUS and Custom.
In combination with PDK, the Sport Chrono Package has three additional functions. The first is 'Launch Control', which can be used to achieve the best possible standing start – a racing start. The second function is the motorsportderived gearshift strategy. PDK is geared up for extremely short shift times and optimum shift points for the maximum acceleration available.
The third function – SPORT Response – is brand new to the 911. Pressing the button in the center of the mode switch primes the engine and transmission for the fastest possible unleashing of power. In other words, maximum responsiveness – for a period of approximately 20 seconds.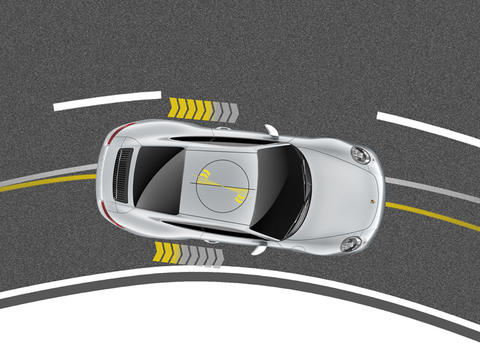 Porsche Torque Vectoring (PTV) and Porsche Torque Vectoring Plus (PTV Plus)
PTV (with manual transmission) or PTV Plus (with PDK) is available as standard in the S models and as an option for the 911 Carrera 4 models. Both systems actively enhance vehicle dynamics and stability. Operating in conjunction with a rear differential lock, they work by intelligently braking the rear wheels as the situation demands.
With PTV, the rear differential lock is regulated mechanically, while PTV Plus is equipped with electronic control offering fully variable torque distribution. In interaction with Porsche Stability Management (PSM), the system improves driving stability not least on road surfaces with varying grip as well as in the wet and snow.
2019 Porsche 911 Carrera Appearance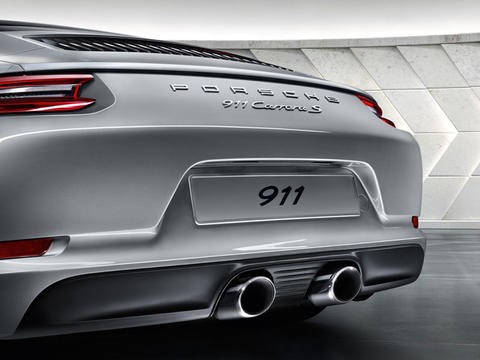 Sport exhaust system
It's a first for any Porsche turbocharged boxer engines, and it's a technical innovation. Available as an option for the new 911, the sport exhaust system features two catalytic converters and a rear silencer, which lead into two centrally positioned tailpipes. For a look otherwise more likely to be seen on the racetrack. For impressive resonance and an intense sports car sound – typical of the 911. For 100 % Porsche . And for goose bumps at the push of a button.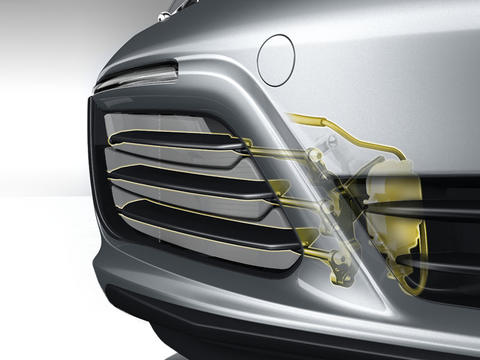 Active air intake flaps
The active air intake flaps in the front air intakes act to reduce fuel consumption during everyday trips and to achieve superlative performance on sporty drives. Already proven on the 918 Spyder, the flaps close automatically while the car is in motion and thereby reduce drag.
On demand or in SPORT or SPORT PLUS mode, the flaps open and help to provide optimum engine cooling.
This means that cooling air is supplied only to the extent that it is actually needed. That's efficiency. Of the intelligent kind.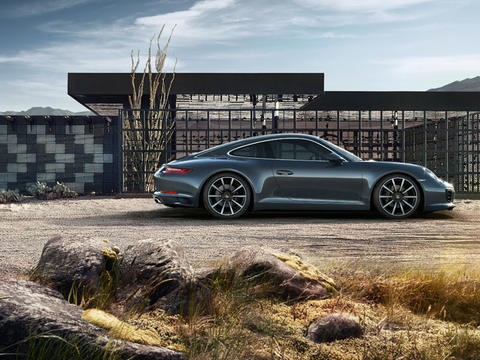 Design
The design language, proportions and contouring follow the 911 tradition: with wings that are higher than the front lid; with headlights that are bulging and round; with a roof line that slopes down towards the rear over tapering side windows. The overall appearance is low, wide and sleek. Sports car proportions that originated on the racetrack.
The front has been reshaped for an even sportier look. The air intakes are larger, the design is even more succinct. In the side air intakes, new active air intake flaps control aerodynamics and cooling performance as required.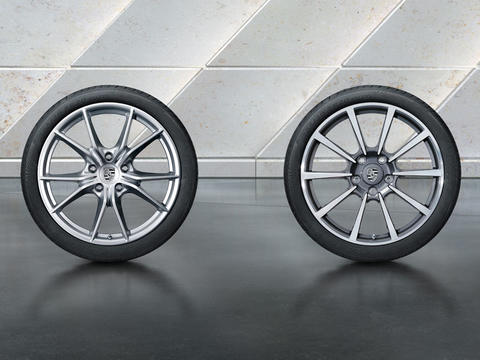 Wheels
The 911 Carrera models are equipped with 19-inch wheels. These are lightweight alloys featuring a classic sporty design.
All S models are equipped with 20-inch alloy wheels. The visual effect is sporty and dynamic. The tyres are wider to cope with the increased power output of these models.
The large wheel size improves traction and track performance. Rolling resistance and tyre weight are comparatively low, which helps to reduce fuel consumption.
A selection of 20-inch wheels is available in our range of options.
2019 Porsche 911 Carrera Comfort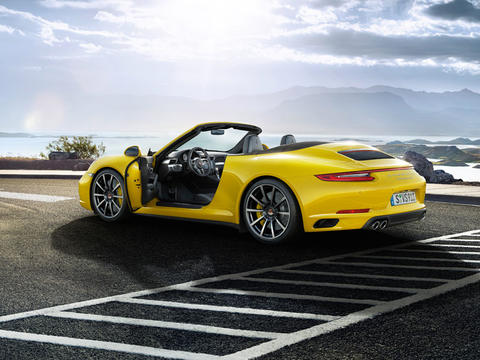 Porsche Entry & Drive
With the optional Porsche Entry & Drive, you can leave your car key in your pocket. As soon as you grab the door handle, or your hand nears the Porsche Crest on the luggage compartment lid, the system automatically checks the encrypted access code on the key. Once the key is validated, the door or the luggage compartment lid unlocks. The engine can then be started and switched off using the electronic ignition switch.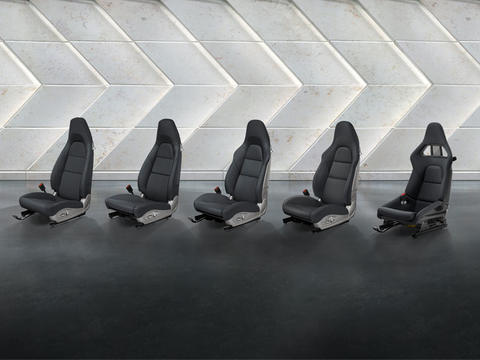 Seats
The Sports seats are comfortable and provide support even during performance driving. They are equipped as standard with electric seat height and backrest adjustment and mechanical fore/aft adjustment.
Optional fully electric Sports seats offer a wider range of powered adjustments, such as lumbar support and seat squab angle and depth. A comprehensive memory function and electric steering column adjustment are also included.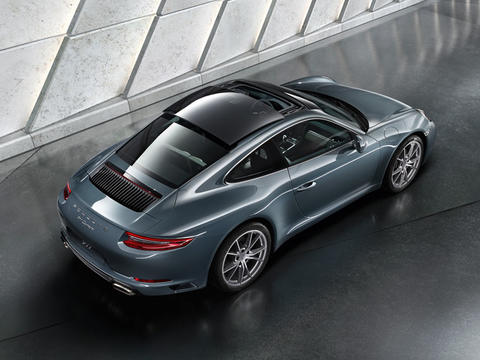 Slide/tilt sunroof
The electrically adjustable slide/tilt sunroof is available as an option for the 911 Coupé models. It opens outwards so that it does not interfere with headroom. Another advantage of this innovative design is the particularly large aperture for increased driving pleasure under the open sky. The net-type wind deflector protects against draught and further reduces wind noise.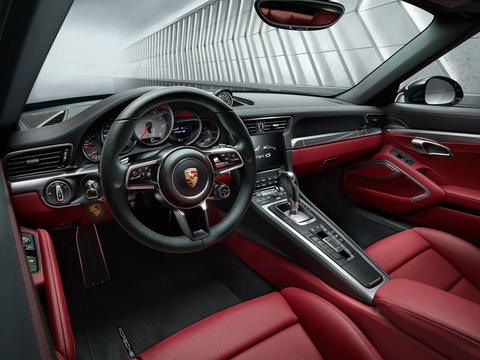 Sound
Sound Package Plus
Sound Package Plus, with eight loudspeakers and a total output of 150 watts, delivers excellent sound. The amplifier integrated into PCM optimally adapts the acoustic pattern in the vehicle interior to the driver and front passenger.
BOSE® Surround Sound System
The optional BOSE® Surround Sound System features 12 fully active loudspeakers and amplifier channels including a patented 100-watt active subwoofer integral to the vehicle bodyshell. This fully active system setup enables each individual loudspeaker to be optimally adapted to the vehicle interior and transforms the 911 into a fast-moving concert hall. Total output 555 watts.
Burmester ® High-End Surround Sound System
The system has 12 amplifier channels with a total output of 821 watts, 12 loudspeakers including an active subwoofer with 300-watt class D amplifier, a total diaphragm surface area of more than 1,340 cm2, and a frequency response of 35 Hz to 20 kHz.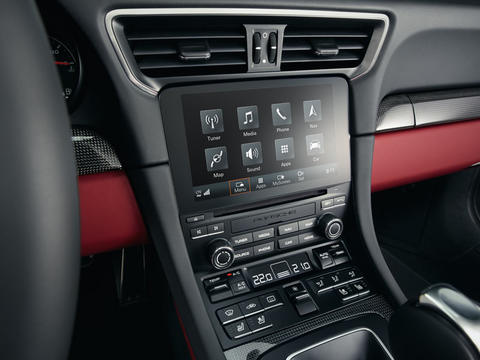 The new Porsche Communication Management (PCM)
The enhanced Porsche Communication Management (PCM) is your central control unit for all infotainment applications and is standard equipment in all models. The PCM features a high-resolution touch display with integrated proximity sensor which allows simple and convenient operation.
Infotainment already starts when you charge and connect your iPhone® or any other audio source. You can connect your device easily using either the USB port or AUX input. An internal hard drive ("Jukebox") and two SD card readers are provided in addition to the CD/DVD drive for playback of your personal music. After inserting the SD cards, you can simply play your music with the music player in the PCM.
The mobile phone preparation makes it easy for you to establish a Bluetooth® connection to a mobile phone that supports the hands-free profile (HFP). The cell phone can remain in your pocket or bag.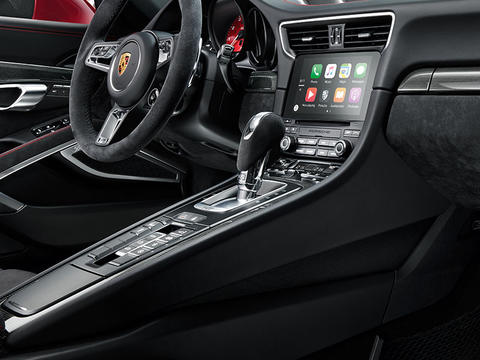 Connect Plus
The Connect Plus module ensures maximum connectivity in your Porsche .
It features an built-in LTE module with a SIM card slot for an excellent wireless Internet access point which gives you in-car online access from WLAN-enabled client devices (e.g. laptops, tablets or smartphones), simultaneously if necessary.
Connect Apps
In addition to its range of smart services, Porsche Connect offers two smartphone apps. The first, Porsche Car Connect, lets you use your smartphone or Apple Watch® to retrieve vehicle data and remotely control selected vehicle functions. Another feature is the Porsche Vehicle Tracking System (PVTS) including theft detection, enabling the remote location of a stolen vehicle.
The second app is the Porsche Connect app. This allows you to send chosen destinations to your Porsche before you start your journey.
2019 Porsche 911 Carrera Safety
New Car Limited Warranty & Porsche 24-Hour Roadside Assistance Program for 4-Years / 50,000 Miles (whichever occurs first)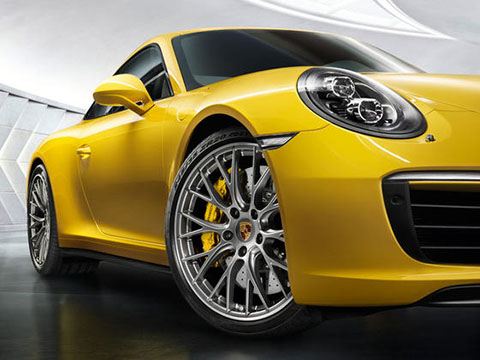 Brakes
We want to speed everything up. Progress included. The same applies to negative acceleration. That's because even brakes are a source of potential. So we've upsized the brake system of the new 911 to match the increased power output.
On all models, the brake calipers have an enclosed monobloc construction. This makes them tougher but lightweight and enables a more rapid response and release of the brake even under extreme loads. The pedal travel is short and the biting point precise. The brake discs are cross-drilled for improved wet braking and optimum cooling.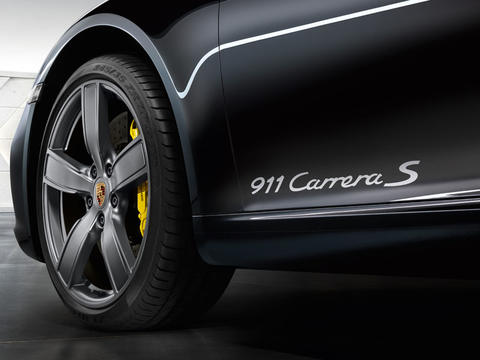 Porsche Ceramic Composite Brake (PCCB)
Proven in motorsport, the Porsche Ceramic Composite Brake (PCCB) is available as an option. On the new 911, the cross-drilled ceramic brake discs of PCCB now have a diameter of 410 mm at the front and 390 mm at the rear – for even more formidable braking performance.
Originating from the 911 Turbo S, PCCB features six-piston aluminium monobloc fixed brake calipers on the front axle and four-piston units at the rear – all painted in yellow – to provide braking forces that are considerably more powerful and, crucially, are exceptionally consistent.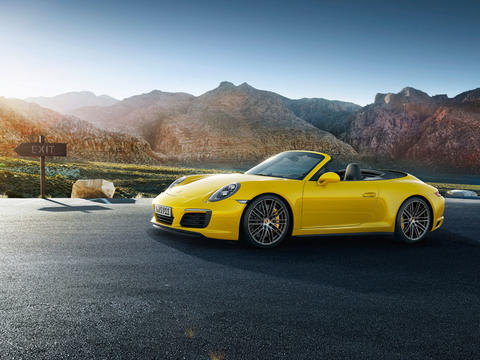 Airbags and Porsche Side Impact Protection System (POSIP)
The new 911 models offer advanced airbag technology in the form of full-size driver and front passenger airbags, which are inflated in two stages depending on the severity and type of accident.
All new 911 models are also equipped as standard with the Porsche Side Impact Protection System (POSIP). It comprises side impact protection elements in the doors and two airbags on each side. An integral thorax airbag is located in each seat side bolster, while the door panels each contain an upwards-inflating head airbag.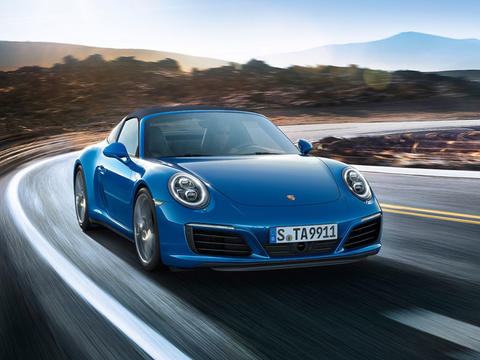 Roll-over protection
In the 911 Carrera Cabriolet models, an automatically deploying roll-over protection system offers added protection if the car were to overturn. Two spring-loaded roll-over bars are neatly incorporated behind the rear seats. The roll-over sensor continuously monitors the car's pitch and roll, contact with the road, as well as lateral and longitudinal forces. The instant a potential roll-over is detected, it initiates deployment of the roll-over bars within fractions of a second.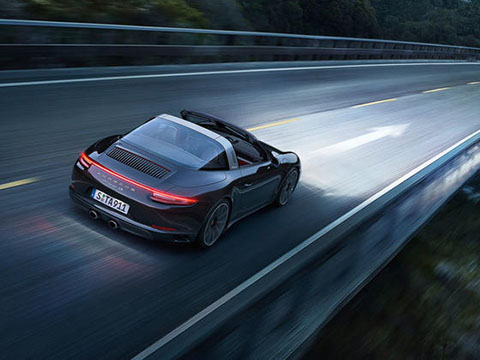 Lights
A restyling of the Bi-Xenon main headlights – fitted as standard – sees the four-spot LED daytime running lights now incorporated into each headlight unit.
Cutting edge LED technology is also used for all functions of the redesigned taillights. As well as being a powerful lighting source, LEDs offer a fast response to driver input. The LED brake lights emulate the four-spot appearance of the daytime running lights.
Optional lighting systems: Porsche Dynamic Light System (PDLS), and LED main headlights including Porsche Dynamic Light System Plus (PDLS+).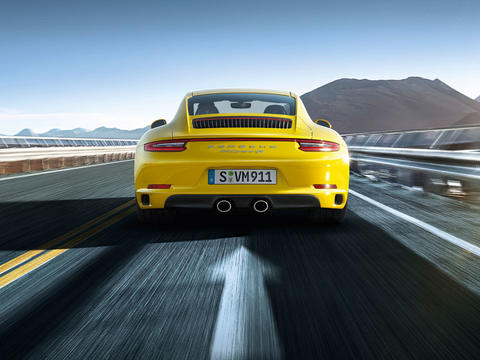 Adaptive cruise control including Porsche Active Safe (PAS)
Available as an option in conjunction with Porsche Doppelkupplung (PDK), this enhanced version of cruise control actively regulates the speed of your vehicle in line with the speed of the vehicle in front. A radar sensor scans the road ahead up to a distance of 200 m.
If Porsche Active Safe (PAS) detects that your vehicle is approaching the vehicle in front too quickly, the system issues an audible and a visual warning. Where necessary, this may be accompanied by a brief jolt of the brakes and the initiation of targeted braking.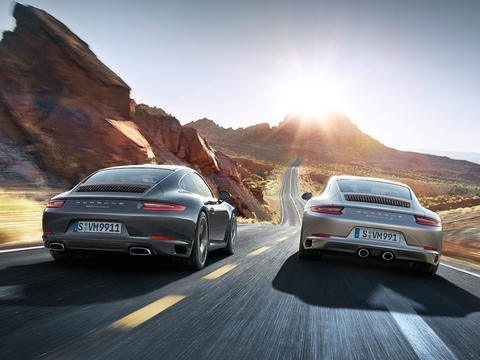 Lane Change Assist
New Lane Change Assist, available as an option, uses radar sensors to monitor the areas to the rear of the vehicle and the blind spots on either side. Above a speed of 15 km/h, the system issues a visual warning signal in the door mirror panel whenever a vehicle rapidly approaches your vehicle from behind or enters one of your blind spots. In this way, Lane Change Assist improves comfort and safety, particularly on motorways. However, the system does not actively intervene to control the vehicle and can be deactivated at any time.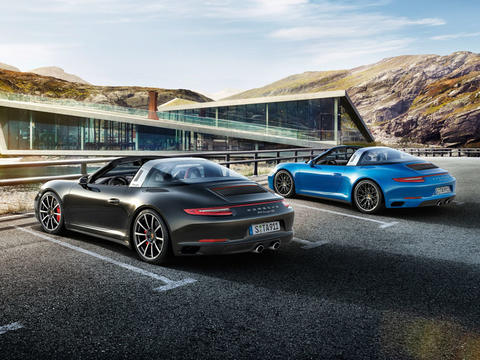 ParkAssist
Featuring four inconspicuous sensors in the rear end, the system audibly alerts the driver to the presence of obstacles detected behind the vehicle. An intermittent warning tone increases in rapidity as the obstacle is approached.
ParkAssist comes standard and monitors the front end with four additional sensors. The standard reversing camera facilitates precise reverse parking and manoeuvring. Help is provided in the form of the camera image and the dynamic, superimposed guidelines on the PCM screen, which illustrate the predicted course of the vehicle given the current position of the steering wheel.
2019 Porsche 911 Carrera Specification

Height: 50.9 in
Width (w/ mirrors folded): 71.2 in
Wheelbase: 96.5 in
Length: 177.1 in
Specs reflect base model unless otherwise noted.
Engine

Engine layout

Rear-engine

Design and cylinders

Twin-turbocharged boxer 6

Bore

91.0 mm

Stroke

76.4 mm

Displacement

3.0 l

Max. power

370 hp

Max. power at rpm

6,500 rpm

Max. torque

331 lb-ft

Max. torque at rpm

1,700 - 5,000 rpm

Compression ratio

10.0 : 1

Max. engine speed

7,500 rpm

Power-to-weight ratio (Manual)

9.3 lb/hp

Power-to-weight ratio (PDK (Automatic))

9.4 lb/hp

Max. power per liter

123.3 hp/l

Valves

2 intake / 2 exhaust

Exhaust emission treatment

2 catalytic converters

Knock control

Yes

Intake style

Expansion intake manifold

Lubrication

Integrated dry-sump

Valve timing

VarioCam Plus

Cooling

Water-cooled

Performance

Top track speed (Manual)

183 mph

Top track speed (PDK (Automatic))

182 mph

0 - 60 mph (Manual)

4.4 s

0 - 60 mph (PDK (Automatic))

4.2 s

0 - 60 mph with Sport Chrono Package (Manual)

4.4 s

0 - 60 mph with Sport Chrono Package (PDK (Automatic))

4.0 s

Capacities

Front luggage compartment volume

5.1 ft³

Fuel tank

16.9 gal

Service & Warranty

Limited vehicle warranty

4 years/50,000 miles (whichever comes first) including 24-hour roadside assistance program

Main service interval

Porsche Cars North America offers service and maintenance packages in a variety of terms to match your intended usage. Please see your authorized Porsche Dealer for details and availability.

Limited paint warranty

4 years/50,000 miles (whichever comes first)

Limited corrosion warranty

12 years/unlimited miles
Fuel Consumption

City (Manual)

20 MPG

City (PDK (Automatic))

22 MPG

Highway (Manual)

29 MPG

Highway (PDK (Automatic))

30 MPG

Combined (Manual)

23 MPG

Combined (PDK (Automatic))

25 MPG

EPA Disclaimer

EPA estimate. Actual mileage may vary.
Chassis and Suspension

Front axle

MacPherson strut suspension with anti-roll bar

Rear axle

LSA multi-link suspension with anti-roll bar

Brakes

330 mm internally vented brake rotors front and rear with 4-piston aluminum monobloc fixed calipers front and rear

Steering

Electric power-assisted steering with variable steering ratio

Anti-lock Braking System (ABS)

Component of Porsche Stability Management (PSM)

Traction control

Component of Porsche Stability Management (PSM)

Stability control

Component of Porsche Stability Management (PSM)

Wheels (front)

8.5 J x 19 ET 50

Tires (front)

235 / 40 ZR 19

Wheels (rear)

11.5 J x 19 ET 76

Tires (rear)

295 / 35 ZR 19
Body

Type

Coupe (2+2)

Length

177.1 in

Width (w/ mirrors)

77.9 in

Width (w/ mirrors folded)

71.2 in

Height

50.9 in

Drag coefficient (Cd)

0.29 Cd

Wheelbase

96.5 in

Turning circle

36.4 ft

Front track

60.7 in

Rear track

59.8 in

Curb weight (Manual)

3,153 lb

Curb weight (PDK (Automatic))

3,197 lb

Gross Vehicle Weight Rating (GVWR) (Manual)

4,133 lb

Gross Vehicle Weight Rating (GVWR) (PDK (Automatic))

4,166 lb

Maximum load (Manual)

980 lb

Maximum load (PDK (Automatic))

969 lb