2019 Jaguar E-Pace OVERVIEW
2019 Jaguar E-Pace For Sale
"The E‑PACE is the first compact SUV from Jaguar. It's a unique combination of looks, agility and dynamic driving." —Jaguarusa.com
Top speed 143 mph
9-Speed Automatic Transmission
18.1 Fuel Tank
5 Seats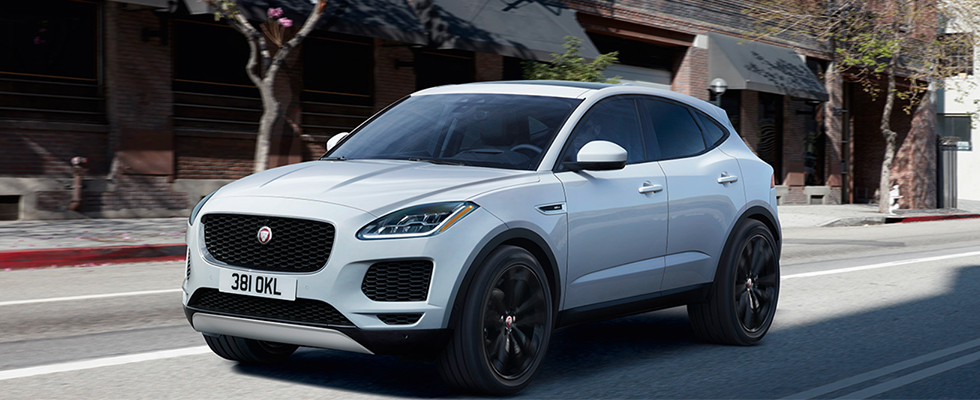 2019 Jaguar E-Pace MODELS

Jaguar E-Pace For Sale
Jaguar PERFORMANCE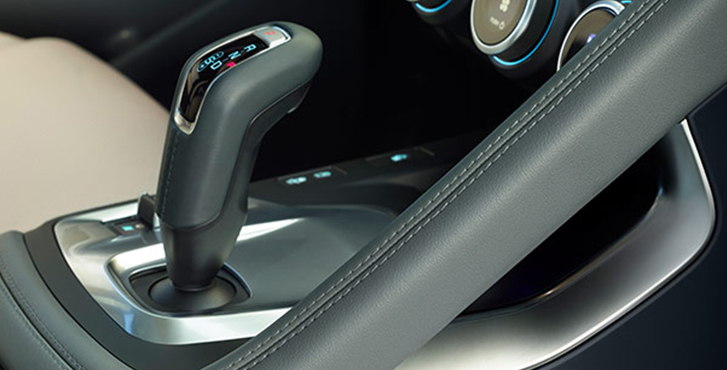 Automatic Transmission
The 9-speed Automatic Transmission in the E‑PACE is highly responsive, smooth and efficient — delivering rapid shifting for effortless acceleration and overtaking.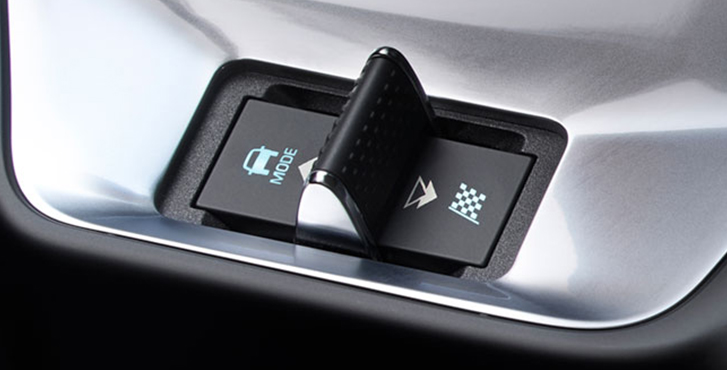 JaguarDrive Control
For a tailored driving experience, JaguarDrive Control allows you to select Comfort, Eco, Dynamic or Rain / Ice / Snow — each subtly changing the steering and throttle mapping.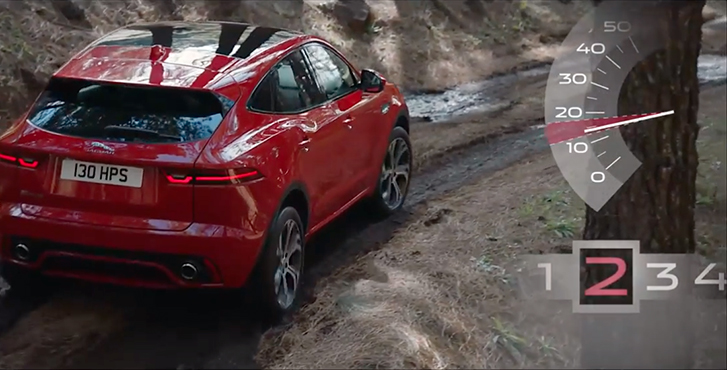 All-Wheel Drive
For performance across a wide range of conditions, the All-Wheel Drive (AWD) system intelligently controls torque distribution between front and rear axles. Drive torque is balanced across both axles to fully utilize the available traction from all four tires.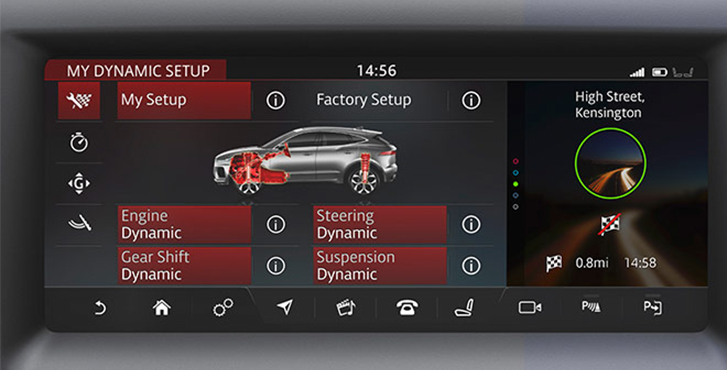 Configurable Dynamics
To enhance either refinement and comfort or the car's performance, the optional Configurable Dynamics function in the E‑PACE allows you to personalize throttle mapping, gearbox shift points, steering settings and suspension* to suit your driving needs.
2019 E-Pace APPEARANCE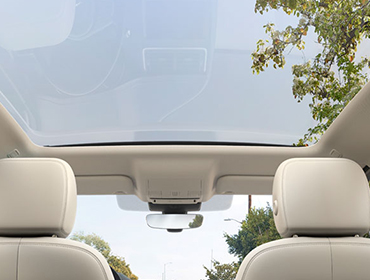 Panoramic Roof
Choose our optional fixed panoramic glass roof to flood your E‑PACE interior with light and enhance the airy, spacious feeling. Bringing the outside in, it gives everyone superb views of the sky.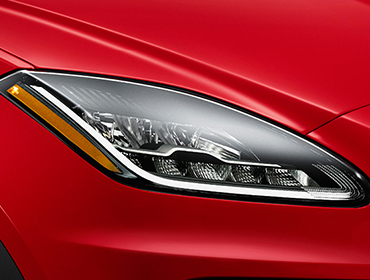 LED Headlights
For striking on-road presence, the E‑PACE features all-round exterior LED lighting. LED lights are designed to last the lifetime of the vehicle and are more fuel-efficient as they use less energy.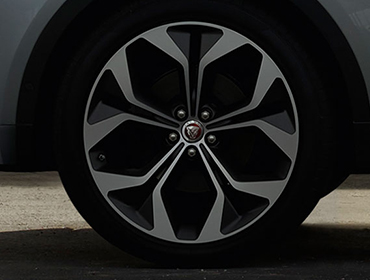 21" Wheels
A range of wheel options are available to enhance the sporting character of the E-PACE. Choose from a wide selection of contemporary and dynamic designs in a range of sizes up to 21".
*Only available when optional Adaptive Dynamics is selected.
Jaguar E-Pace COMFORT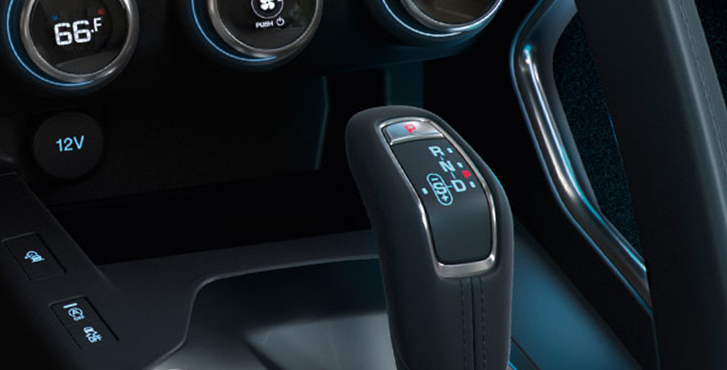 Configurable Ambient Interior Lighting
Optional Configurable Ambient Interior Lighting creates a rich visual effect and a welcoming, relaxing atmosphere for all occupants. The system highlights unique design details with soft pools of light in a choice of ten different colors.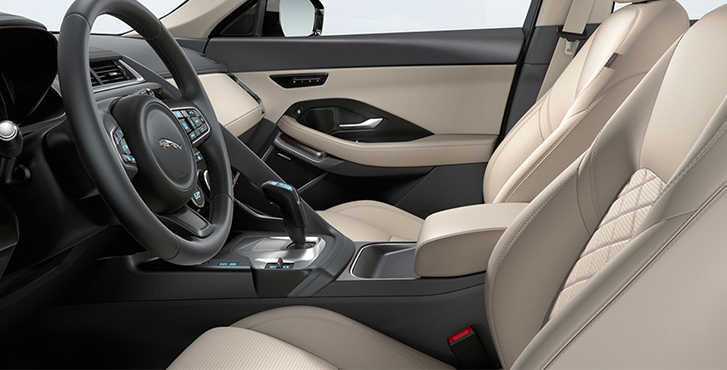 Cockpit Design
In the E‑PACE, every component has been meticulously designed to deliver a refined, tactile experience. The cockpit wraps around the driver, and the SportShift gear selector sits at your fingertips. The stylish infinity rear view mirror has a frameless design.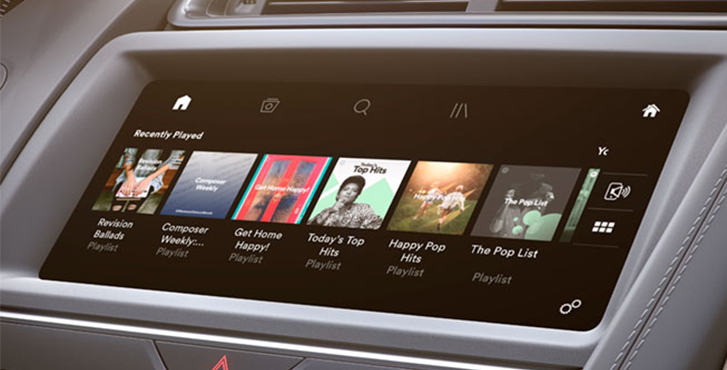 InControl® Apps
The optional InControl® Apps technology allows vehicle-optimized apps on your Apple or Android smartphone to be controlled through the E-PACE touchscreen, including your contacts, calendar and music player. Simply connect your smartphone via a USB cable.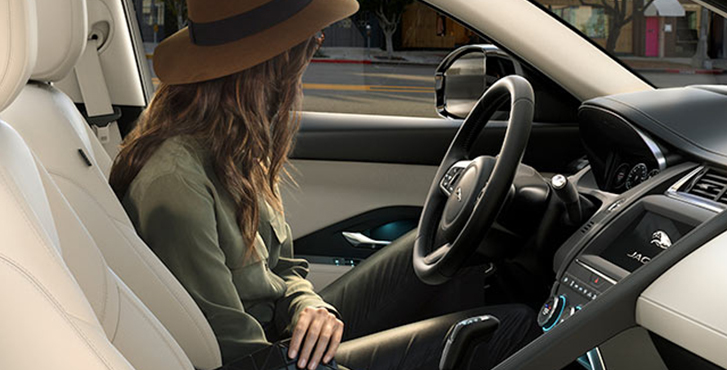 Smart Settings
Automatically identifying each driver using their key and phone, Smart Settings can select preferred seat and mirror positions and play your preferred media at the start of each journey. Smart Settings can also learn and automate these preferences based on your habits and past routines.
2019 Jaguar E-Pace SAFETY & WARRANTY
JAGUAR ELITECARE
Every new Jaguar vehicle has best-in-class, 5-year/60,000-mile coverage, which includes a new vehicle limited warranty, complimentary scheduled maintenance and roadside assistance, plus the extraordinary Jaguar InControl® Remote and Protect™ technology.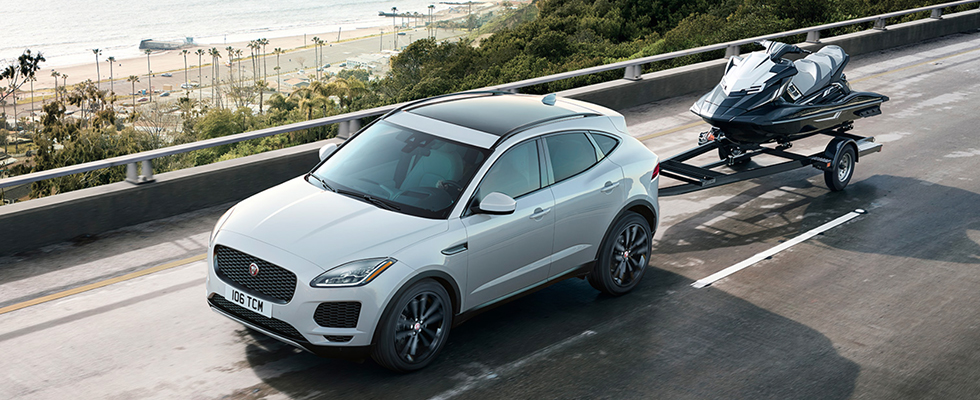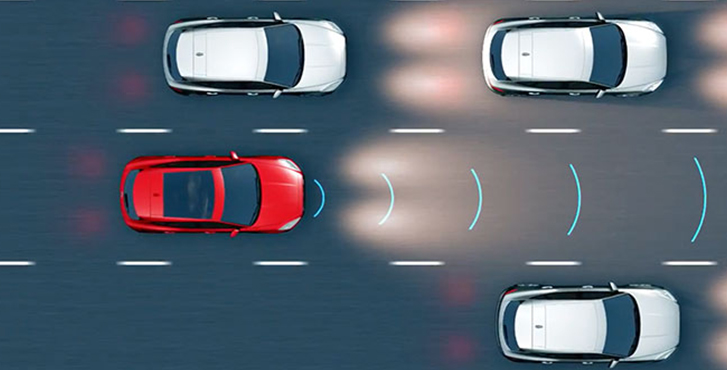 Cruise Control and Speed Limiter
Cruise Control allows you to maintain the current speed of the vehicle without the need for continued use of the accelerator pedal – helping to reduce fatigue. The Speed Limiter allows you to pre-set a maximum specified speed that the vehicle will not exceed.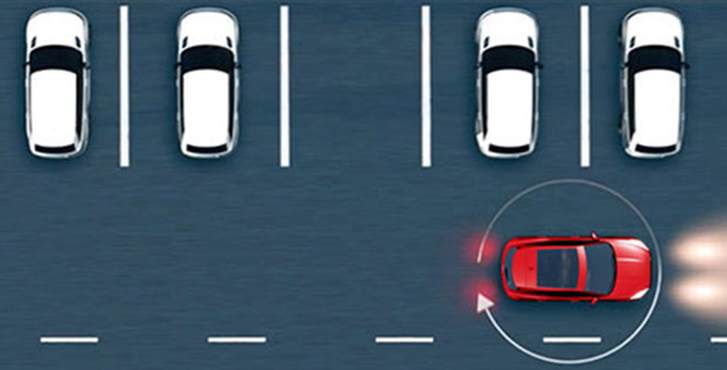 Front and Rear Parking Aids
Makes maneuvering easier and safer – sensors in the front and rear bumpers are triggered when you select Reverse. As you park, the Touchscreen display and audio feedback indicate how close you are to obstacles.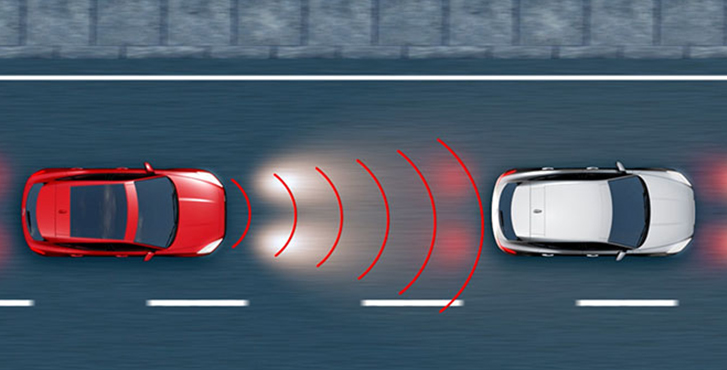 High-Speed Emergency Braking
Detects when a potential frontal collision with another vehicle may occur and displays a forward alert to warn the driver to brake. If the driver doesn't react, the car will deploy the brakes in order to reduce the severity of the possible impact. High-speed Emergency Braking is ready and active up to 99 MPH.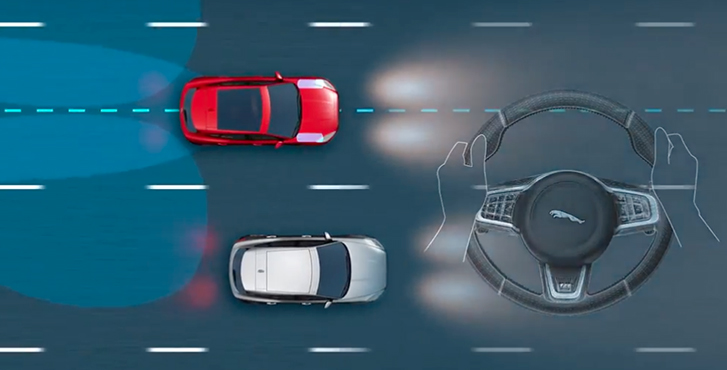 Blind Spot Assist
If your vehicle detects another car in your blind spot when you begin to change lanes, this system provides precisely calculated steering torque – guiding your car safely away from the approaching vehicle.