2019 FIAT 500e OVERVIEW
2019 FIAT 500e For Sale
"100% Electric, 0% Boring."
—fiatusa.com
Available Only in CA and OR
121 MPGe City / 103 MPGe Highway Ratings
Driving Range of 84 Miles
Zero Emission Vehicle
Navigation and Uconnect® Access with Electric Vehicle App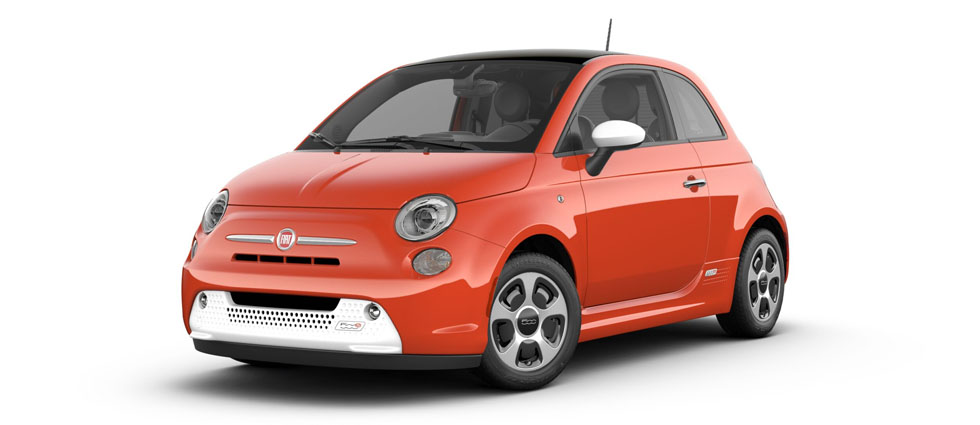 FIAT 500e For Sale
FIAT 500e PERFORMANCE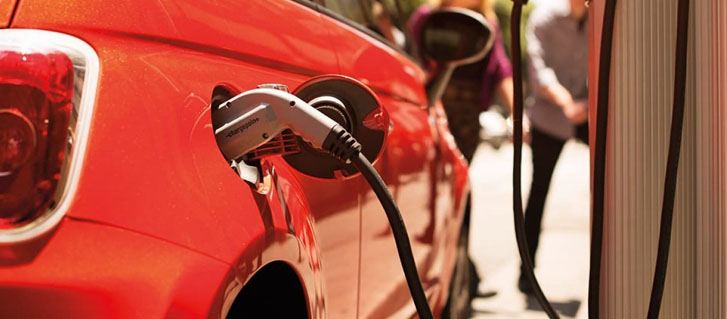 Electric Powertrain
The FIAT® 500e powertrain is 100% electric and consists of three main components: an advanced high-voltage lithium-ion battery pack, a high-power electric-drive motor and a power inverter module to help manage power flow.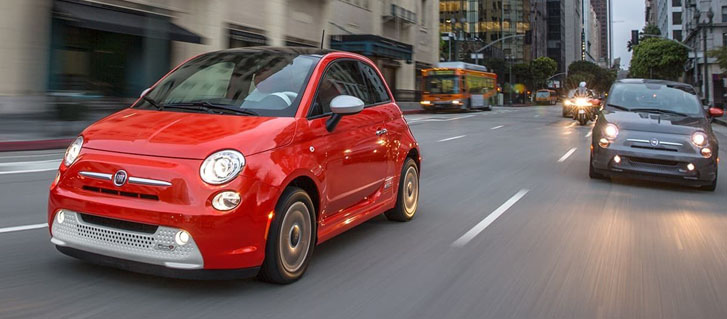 Electric Drive Motor
The electric-drive motor is simply a device that uses electrical energy to produce mechanical energy or movement. Electric motors use electrical energy to spin. The FIAT® 500e uses an 83-kWh electric-drive motor that delivers up to 111 horsepower and 147 pound-feet of torque.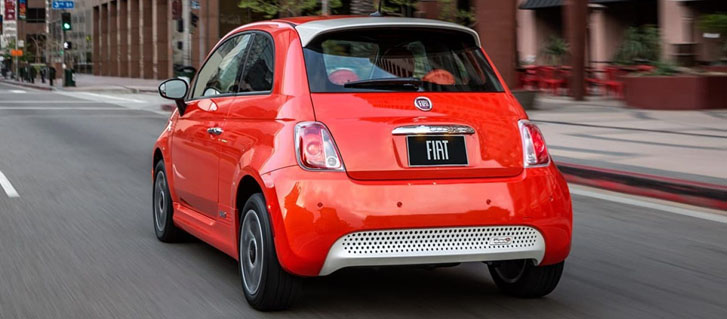 Transmission
Unlike a traditional transmission, the single-speed gearbox transmission directs the output from the electric-drive motor and provides calibrated gear reduction. Lower electric motor input speeds, decreased battery usage and more efficient use of vehicle energy with increased torque output capacity are a few of the benefits this transmission provides.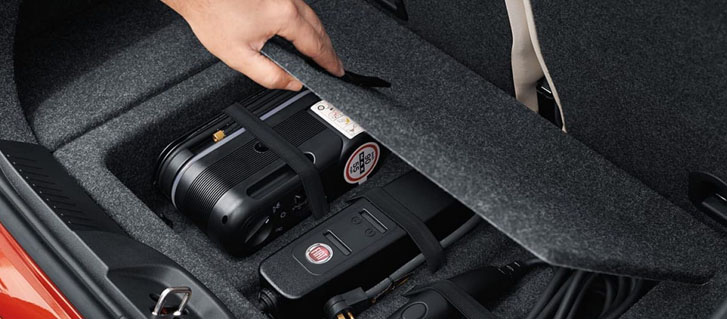 24-KWH Lithium-Ion High-Voltage Battery
This lithium-ion battery is full of benefits—like holding its charge. It has no memory effect, which means that you do not have to completely discharge the battery before recharging. And lithium-ion batteries can handle numerous charge and discharge cycles. Total charge time is less than four hours with the installation of an available Level II charger. A regular home outlet charges the FIAT® 500e in less than 24 hours.
2019 500e APPEARANCE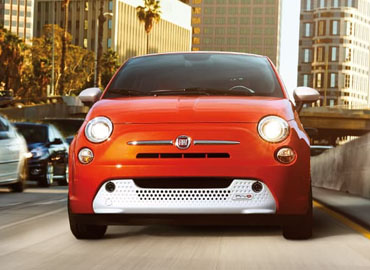 Pushing The Outer Limits
Don't let harsh conditions get in the way of a good time. With Bifunctional Halogen Projector Headlamps, Fog Lamps and Daytime Running Lamps, the FIAT® 500e helps provide visibility.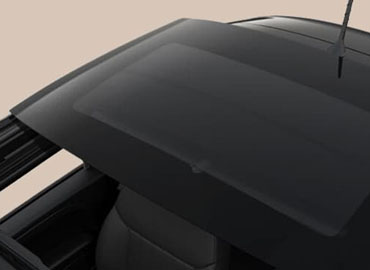 Available Sunroof
Take in the view. The available one-touch power sunroof can tilt from the rear for ventilation, or slide rearward to provide a full opening.
FIAT 500e COMFORT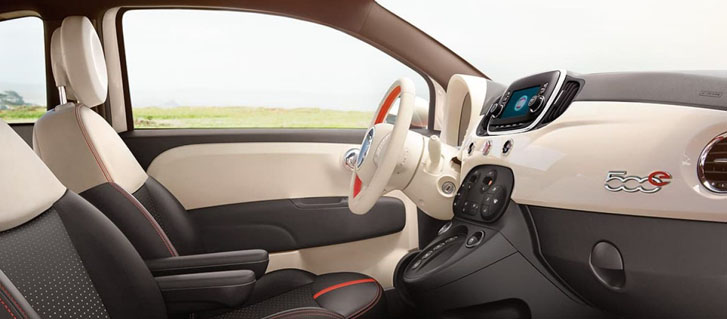 Standard Heated Leatherette Seats
Featuring leatherette trim, the reclining front seats are heated and include a memory feature that remembers the position of the seats. So you only need to set them once. Distinctive headrests and an easy entry pull handle are also included.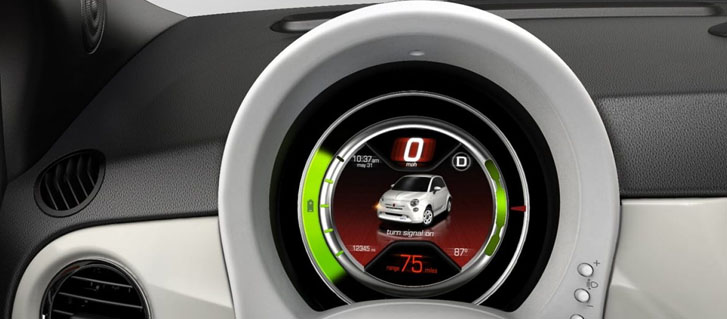 Driver Information Digital Cluster Display
The 7-inch Driver Information Digital Cluster Display fills the instrument panel on the FIAT® 500e. It delivers real-time information using full-color, incredibly rich graphics and allows a wide range of customization, including displays for audio, digital speedometer, compass, temperature, fuel economy and more.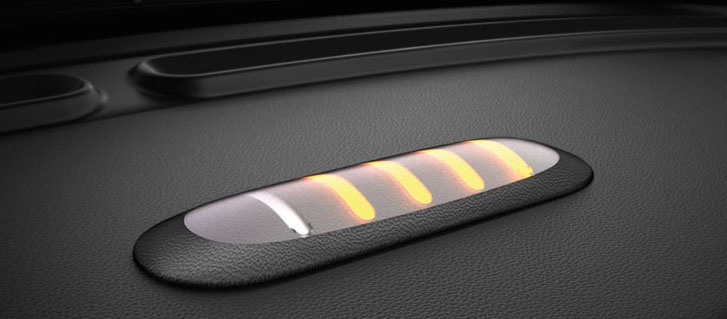 Charge Indicators
Be in charge of your charge. The FIAT® 500e is equipped with visual LED illuminated indicators to show the current charge level during charging. Fully charge your ride in 23 hours with the standard Level I charger. Or, upgrade to the available Level II charger and charge your FIAT 500e in as little as four hours.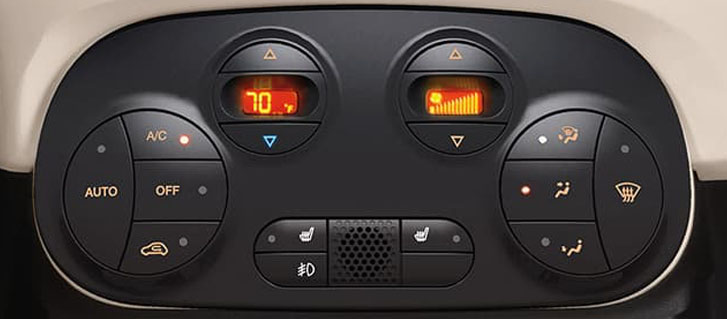 Automatic Temperature Control
Maintain your temperature in comfort and style with this standard feature. Just set the Automatic Temperature Control once and it will warm or cool the interior of your FIAT® 500e, no matter what the temperature is outside.
2019 FIAT 500e SAFETY & WARRANTY
STANDARD COVERAGE for FIAT 500
Basic Limited Warranty 4 Yrs/50,000 Miles • Anti-Corrosion Perforation Limited Warranty 12 Yrs/Unlimited Miles • Roadside Assistance 4 Yrs/Unlimited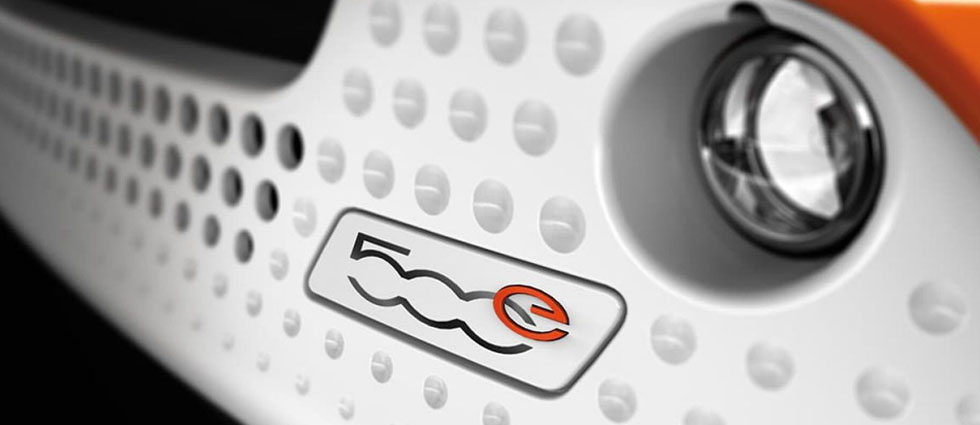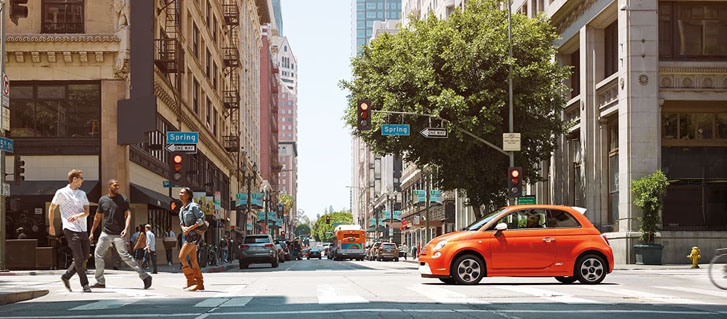 Audible Pedestrian Warning System
The FIAT® 500e has an Audible Pedestrian Warning System that uses distinctive sounds to help ensure the safety and security of other road users. The warning system is automatically activated when you shift into drive or reverse.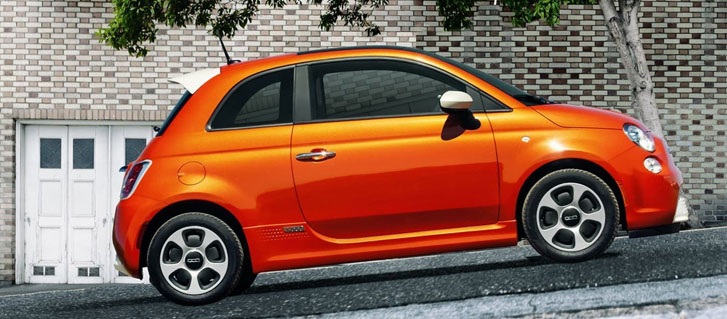 Hill Start Assist
Hill Start Assist is part of the Electronic Stability Control System. Hill Start Assist helps you when launching a vehicle on an incline. It helps maintain brake pressure for a short duration between the time you release the brake pedal and step on the accelerator.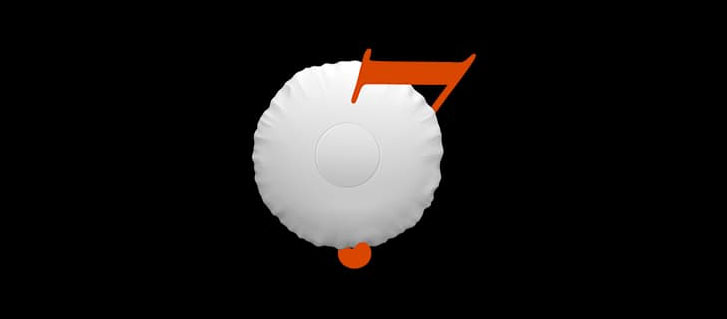 Seven Airbags
Drive confidently with the knowledge that seven airbags are helping to protect you—advanced multistage driver and front passenger airbags, a driver's knee airbag, full-length side-curtain airbags and front seat-mounted pelvic-thoracic airbags.