2018 Mini Hardtop 4 Door OVERVIEW
2018 Mini Hardtop 4 Door For Sale
"The turbocharged motoring icon, with double the doors. Powered by a MINI TwinPower turbo engine developed with the BMW Group, this MINI Hardtop is loaded with premium features, our world-famous feistiness, and is built for sharing. Or for having a little more MINI all to yourself." —miniusa.com
1.5 Liter - 3-Cylinder Engine
15" silver aluminum Wheels
ABS and driveline Traction control
Front-wheel Drive type
6-spd man w/OD Transmission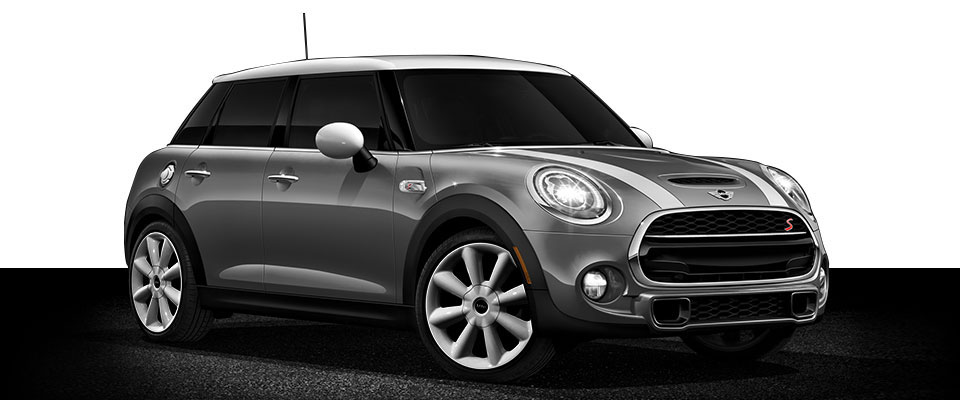 Mini Hardtop 4 Door For Sale
Mini Hardtop 4 Door PERFORMANCE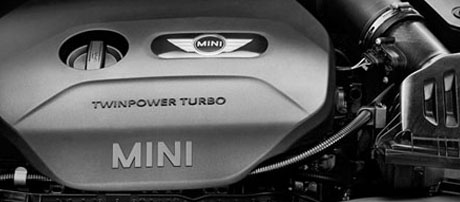 Twinpower Turbo Engines
Every MINI Hardtop 4 Door comes with a cutting edge MINI TwinPower Turbo that leverages the renowned performance engineering and development expertise of the BMW Group. By supplying immediate torque that holds steady throughout the engine's power curve, this motoring demon can devour asphalt with more ferocity than you've come to expect from a four-door vehicle.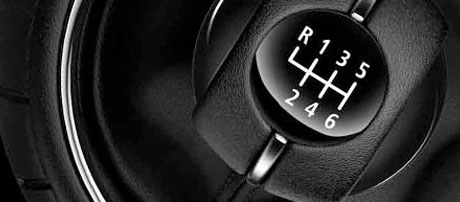 Adjustable Driving Modes
Every MINI Hardtop 4 Door has 3 driving modes you can switch on the fly, standard. For extra punch, use Sport Mode to automatically adjust your engine, steering and transmission setting points for a stiffer, sportier ride. For softer, more fuel-efficient motoring, switch into Green Mode. With optimized fuel delivery, tweaked shift points and a coasting feature that disengages automatic transmissions when your foot's off the gas, Green Mode maximizes every last bit of engine efficiency and kinetic energy for downright miserly fuel consumption. Of course, when you want the best of both worlds, kick it into mid-mode for a happy motoring medium.
2018 Hardtop 4 Door APPEARANCE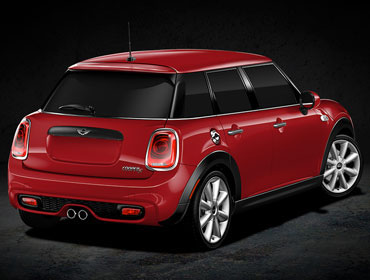 WORLD FAMOUS HANDLING
With all 4 wheels pushed to the corners for a wide, go-kart stance, ideal front-to-back weight balance and an incredibly nimble suspension system, the new MINI Hardtop 4 Door has plenty of our iconic MINI swagger and go-kart handling. For even tighter control, the Dynamic Damper Control (DDC) option actually lets you control the stiffness of the suspension. Want a softer, more fuel-efficient ride? Done. Or feeling hungry and in the mood to devour a few sharp turns? The DDC happily complies, stiffening your suspension for even more aggressive cornering.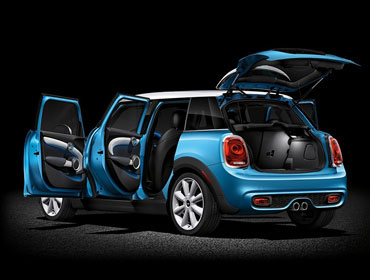 DOUBLE THE DOORS.
Take our signature MINI Hardtop, add two more doors, 6.7 cubic feet more storage space, and voila. More fun. More function. Your family & friends will enjoy the extra legroom, and you'll still be able to park in nooks, crannies and compact only spaces. So you get the best of both worlds, in one convenient & feisty four-door package.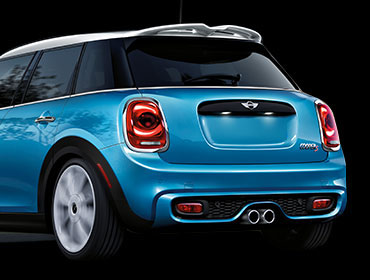 SCULPTED BODY
With its distinctive European styling, it's easy to imagine the Lancer Sportback cruising along the cobblestoned streets of Paris. The aggressive front end, rising lines and rear spoiler give it a sporty sophistication that you wouldn't expect in a car with such a large cargo hold. Look closer and you'll find that every detail—from the angled headlamps to the twin exhausts—is carefully crafted to attract the right kind of attention. So forget Paris. The Sportback looks good just about everywhere.
Mini Hardtop 4 Door COMFORT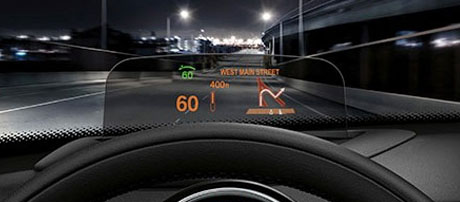 Head-Up Display
Sure, you don't need an innovative Head-Up Display (HUD) to feel like you're at the controls of a jet on wheels, but we're offering you one anyway. Flip the toggle on the dash and the optional full-color HUD snaps into action, letting you keep tabs on your speed, navigation and other important info, without ever taking your eyes off the road ahead.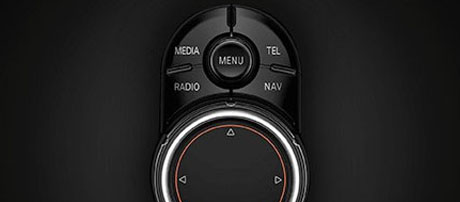 MINI Touch Controller
The MINI Touch Controller puts the power of your MINI's entire arsenal of technology right at your fingertips. Use the simple buttons, or just write a couple of letters with your finger on the touchpad to, say, enter a destination or play a tune.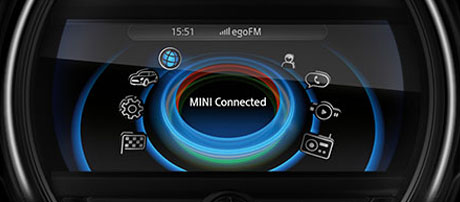 MINI Connected
What's that big LCD screen in the heart of your dash? It's really just an intuitive window to all your favorite stuff. Bluetooth-pair your iPhone® or Android® device with ease to the optional MINI Connected system, update your Facebook and Twitter status, or just play your favorite tunes, web radio, and Pandora® stations through a gorgeous, silky smooth interface.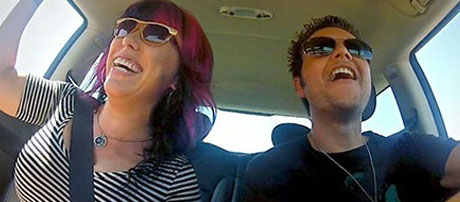 MINI + GoPro™
Ever wondered what a MINI sees when it's tackling twisties and breaking new speed barriers? Stop wondering. The free iOS GoPro™ app now seamlessly integrates into the optional MINI Connected system, allowing you to control your GoPro camera right from your center console screen. So turn it on the road or turn it on your co-pilot for video proof of motoring's effects on the inexperienced.
2018 Mini Hardtop 4 Door SAFETY & WARRANTY
4-YEAR/50,000-MILE LIMITED WARRANTY
At MINI, our commitment to quality, durability and customer satisfaction is clearly demonstrated by the 4-year/50,000-mile MINI New Passenger Car Limited Warranty and a 12-year/unlimited-mileage warranty against rust perforation. And we're not just talking about a couple key parts of your MINI. Our warranty covers everything, bumper to bumper and everything in between, except the tires.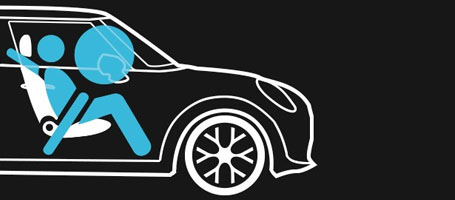 Dual Stage, 8 Airbag System
We've managed to pack 8 airbags into every MINI Hardtop 4 Door, surrounding you by safety on all sides. 2 front, 2 side-impact, 2 knee, and 2 ceiling mounted side curtain airbags constantly monitor driver and passenger positions, seatbelt use and impact severity – and then determine airbag inflation rates accordingly.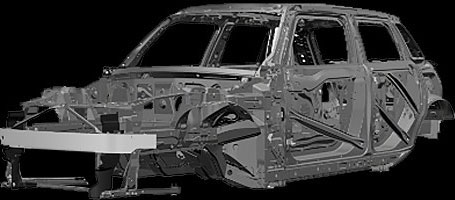 Rigid Body
Thanks to its high-strength steel front end and side panels, the rigid body of every MINI reduces body torque, freeing the suspension to do what it does best – provide super-tight handling. A flex-free frame also reduces squeaks, rattles, vibrations and cabin noise. And the rigid body can withstand great forces, which means an increased margin of protection in the event of a crash.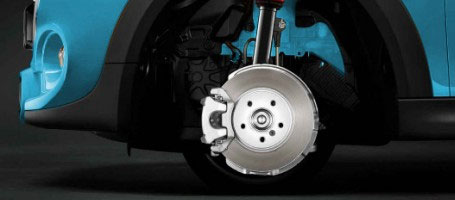 ABS + Electronic Brake Distribution
With the latest generation of 4-sensor, anti-lock brakes, a MINI helps you stop on a dime while remaining in complete control. MINI also comes standard with Electronic Brakeforce Distribution (EBD) to automatically distribute brake force to different wheels, depending on your MINI's current load and balance.