2018 Maserati GranTurismo Convertible OVERVIEW
2018 Maserati GranTurismo Convertible For Sale
"The purest form of excitement."
—Maseratiusa.com
4.7-liter V8 engine
Adaptive Cruise Control with Stop & Go Function
The Maserati Stability Program
Three-spoke sport steering wheel features a heavily profiled grip and multifunction buttons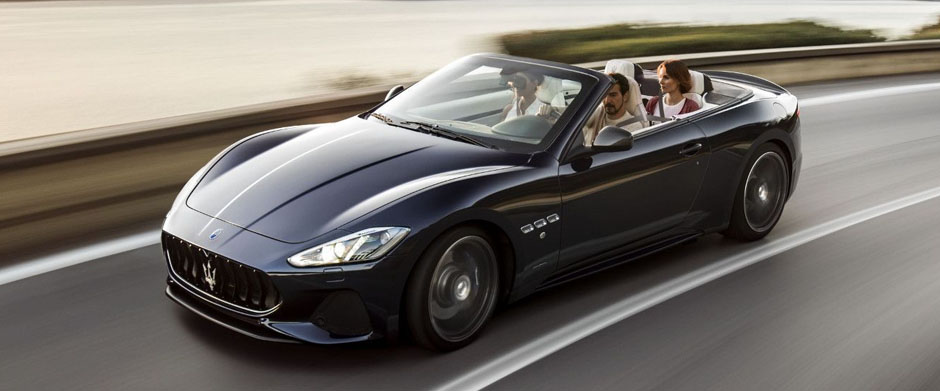 2018 Maserati GranTurismo Convertible MODELS
GranTurismo Convertible Sport

GranTurismo Convertible MC
Maserati GranTurismo Convertible For Sale
Maserati GranTurismo Convertible PERFORMANCE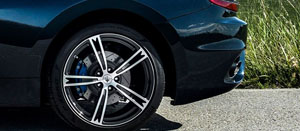 Power Play
The GranTurismo Convertible Sport features a trunk-mounted spoiler and a bumper designed to enhance airflow at the rear of the car, while the GranTurismo Convertible MC also has a centrally positioned exhaust to further accentuate the powerful stance of Maserati's most athletic convertible.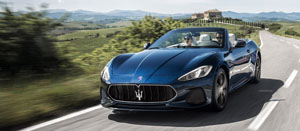 Fluid Dynamics
The stunning profile of the GranTurismo Convertible Sport carries the unmistakable signature of Maserati, with voluptuous lines that have defined our vehicles for generations. The GranTurismo Convertible MC is the most purpose-driven Maserati soft-top, enriched with seductive Italian elegance and luxurious comfort.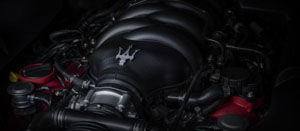 Engine
Compact and lightweight, the 4.7-liter V8 engine fitted to the GranTurismo Convertible Sport and GranTurismo Convertible MC develops 454 hp, 384 ft-lb of torque and revs to an impressive 7,500 rpm.
2018 GranTurismo Convertible APPEARANCE
Unique Elegance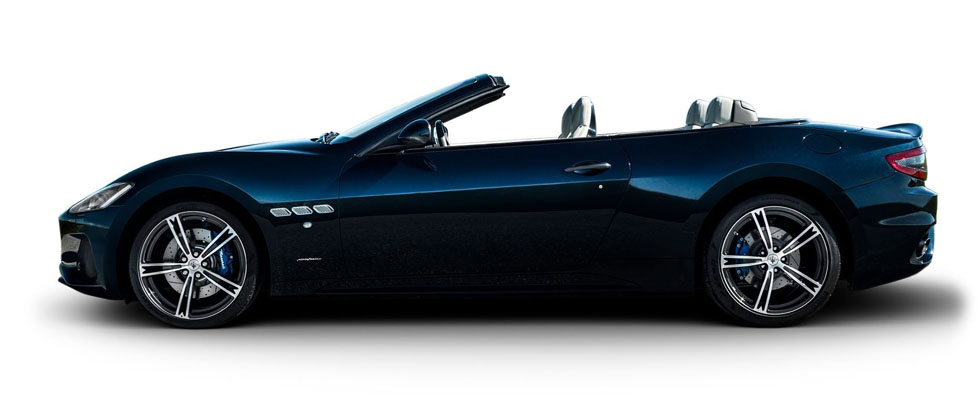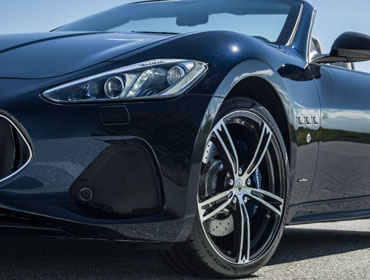 Unique Elegance
The sleek yet imposing front end sports a wealth of newly designed features, including the front bumper, the splitter and a prominent new grille bearing the iconic Maserati Trident. With the roof up, the impression is of athletic fluidity, a look enhanced by rounded rear fenders and a new rear bumper design to match the purposeful front.
2018 Maserati GranTurismo Convertible COMFORT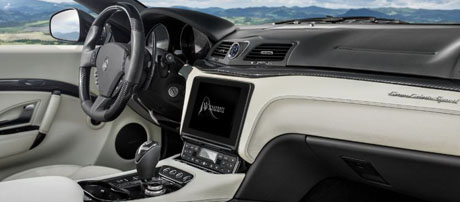 An Uncompromising Step Forward
The striking dashboard immediately captures the eye with its new design, featuring a V-shaped focal point. With the roof lowered, the interior blends beautifully with the lines of the exterior bodywork. When the roof is raised, a thermal glass rear windscreen helps assure that the car remains a joy to drive, whatever the weather.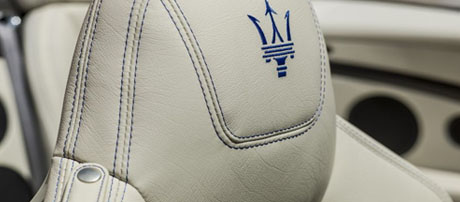 Onboard Sophistication
The wraparound sport seats of the GranTurismo Convertible echo the elegant lines of the car's exterior, while providing the extra support needed for bold, confident driving. The iconic Maserati logo is elegantly embroidered on the integrated headrests. The three-spoke sport steering wheel features a heavily profiled grip and multifunction buttons, while the top and bottom of the rim are flattened to offer even greater focus and precision when driving.
2018 Maserati GranTurismo Convertible SAFETY & REVIEWS
POWERTRAIN COVERAGE 4 YEARS/50,000 MILES
Maserati North America Inc. provides each new car with a transferable four year or 50,000 mile, whichever comes first, new car limited warranty.

Maserati North America Inc also offers Maserati Roadside Assistance throughout the new car limited warranty period on all new Maserati vehicles sold in the USA and Canada.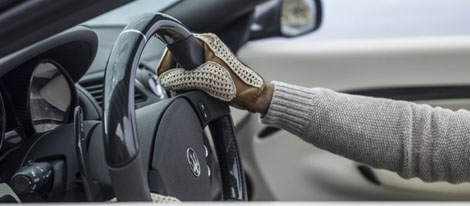 In Safe Hands
The Maserati Stability Program (MSP) enhances safety through the latest technology. Developed in the most extreme test conditions, this groundbreaking system uses an array of sensors to constantly monitor driving data and deploys a host of safety and performance systems to provide optimum handling and maintain maximum grip.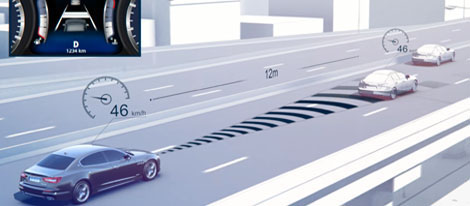 Adaptive Cruise Control with Stop & Go Function
Adaptive Cruise Control constantly monitors the vehicle ahead, maintaining a preset distance. With the Stop & Go function, the GranTurismo Convertible will also adjust to the speed of the vehicle in front until it comes to a complete stop, if the stop is less than two seconds.