2018 Cadillac CT6 Plug-In OVERVIEW
2018 Cadillac CT6 Plug-In For Sale
High Voltage 18.4 kWh/120kW Battery
Surround Vision
Bose® 10-Speaker Surround Sound Audio System
Daytime Running Lamps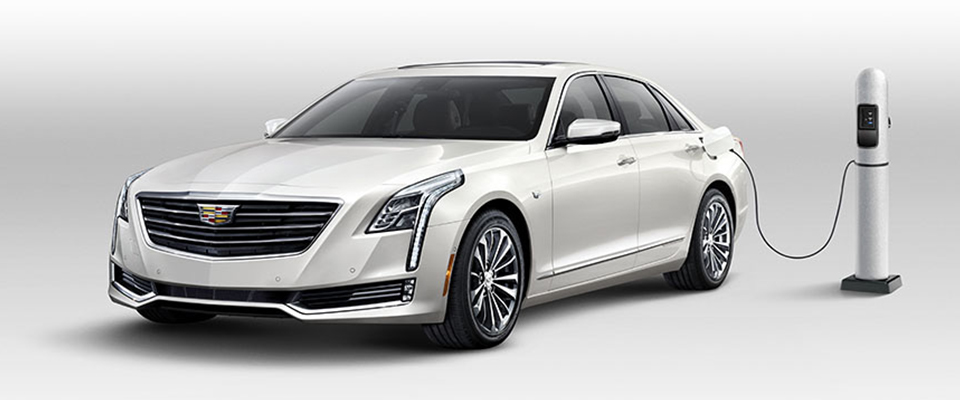 Cadillac CT6 Plug-In For Sale
Cadillac CT6 Plug-In PERFORMANCE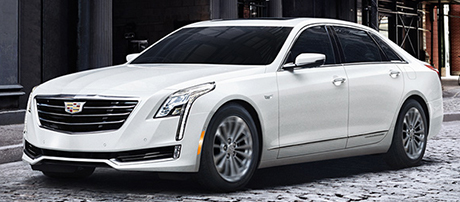 Efficient Power At Your Command
Make no mistake: the CT6 PLUG-IN is a performance vehicle. Yet, it has been created with innovative hybrid technology that makes it more efficient than a traditional 4-cylinder. The CT6 PLUG-IN delivers seamless power by automatically switching between electric and gas propulsion systems depending on your driving style. And on the road, the total system offers 335 horsepower and 432 lb-ft of torque for smooth, spirited acceleration.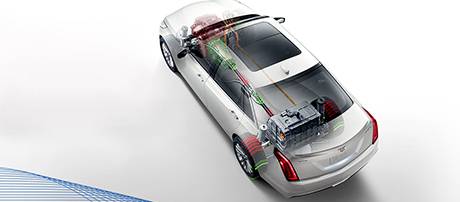 Hybrid Driving
The high voltage battery, high output 2.0L turbocharged engine and Electric Variable Transmission work together to provide responsive power and torque while conserving gasoline.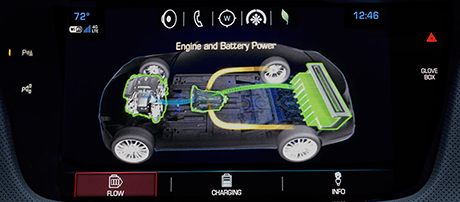 An Intelligent Interior
The CT6 PLUG-IN enhances your journey with purposeful innovations that are seamlessly integrated for intuitive use. Inside you will find a wide variety of hybrid interfaces to help you maximize efficiency without sacrificing performance. Its active safety technologies help increase driver awareness, while interior connectivity adds another level of indulgence for both the driver and passengers.
2018 CT6 Plug-In APPEARANCE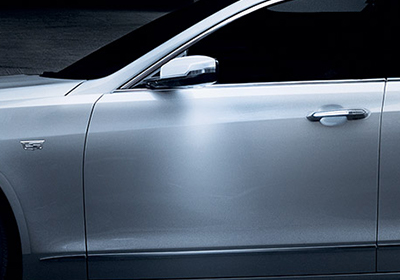 Illuminated Door Handles
Features a subtle LED accent light that illuminates the surrounding chrome, gives a distinctive, sophisticated appearance and includes Keyless Access from any door.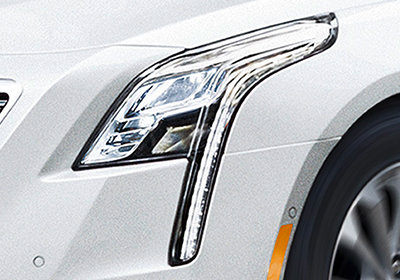 LED Lights
Illuminate the road ahead. The striking vertical light systems frame the hood with an innovative light unit that includes Indirect Fire LED-powered multifunctional headlamps, daytime running lights and turn signals in one single, compact system.
Cadillac CT6 Plug-In COMFORT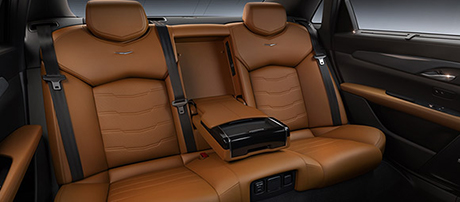 Exquisite Interior Materials
An elevated experience. Each of the three available interior combinations have been carefully curated to create a holistic look and an indulgent feel. Custom stained exotic woods are matched with details like exclusive custom woven carbon fiber elements and Galvano chrome accents, creating a rich, yet understated environment. And for an added touch of refined craftsmanship, select interior features are hand cut and sewn.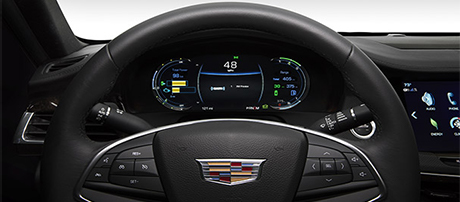 Meticulous In Every Detail. Unrivaled As A Whole.
Inside the CT6 PLUG-IN, you'll find an interior that has been expertly crafted with the highest quality materials and an unrelenting eye for detail. Designed to stimulate your senses—whether you drive, or are driven—the CT6 PLUG-IN is a prestige sedan in a class of its own.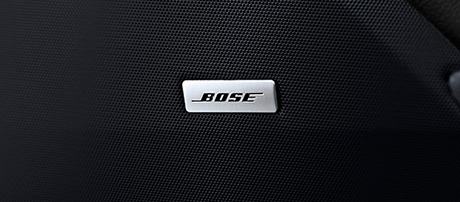 BOSE® Sound System
Envelop yourself in sound. Enjoy a complete audio experience with the Bose® Sound System. With 10 speakers throughout the cabin, it plays your favorite music with crystal clarity and features Active Noise Cancellation technology for a richer listening experience.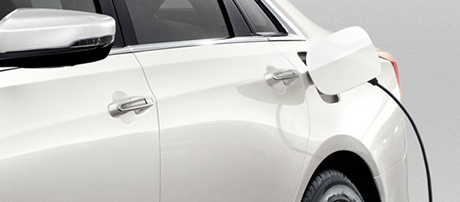 Simple Charging
Charge with ease – on the go or at home. Charging your CT6 PLUG-IN is simple: your vehicle is equipped with a portable 120-volt charging cord that can be connected to a power source. And you can easily charge at home with the available 240-volt home charging system. To learn more about home charging, contact your local Cadillac dealership.
2018 Cadillac CT6 Plug-In SAFETY & WARRANTY
BUMPER-TO-BUMPER LIMITED WARRANTY
Cadillac backs your new vehicle with its no deductible, Bumper-to-Bumper Limited Warranty. The entire vehicle is warranted for repairs, including parts and labor, to correct any defects in materials or workmanship for 4-years or 50,000-miles, whichever comes first (except routine maintenance). The warranty covers towing to the nearest Cadillac dealership, and there is no deductible for warranty repairs during the warranty period. The warranty transfers automatically with vehicle ownership during the warranty period.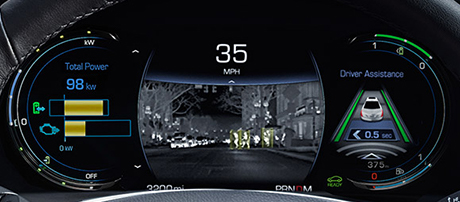 Night Vision
Experience fewer surprises after the sun sets. The Night Vision system uses thermal technology to alert you to people and large animals ahead of you in the dark, making you aware of potential hazards before it is too late.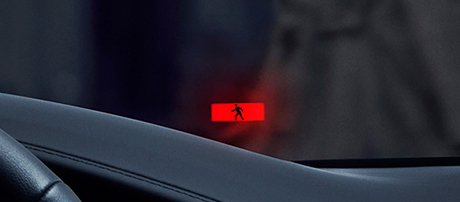 Front Pedestrian Braking
An extra set of eyes on the road. Front Pedestrian Braking technology uses a camera to scan the road ahead of the vehicle for pedestrians. If one is detected, a series of indicators and alerts is activated and if necessary, the vehicle can auto brake to avoid collisions.