2018

BMW

7 series: 740i Sedan
2018 BMW 7 series OVERVIEW
2018 BMW 740i Sedan For Sale
"Stronger. Lighter. Faster."
—BMWUSA.com
601 Horsepower
3.0-liter, BMW TwinPower Turbo 6-Cylinder Engine
3-Stage Heated Front Seats
Auto Start-Stop Function
WiFi Hotspot Including 3 GB/3-Month Trial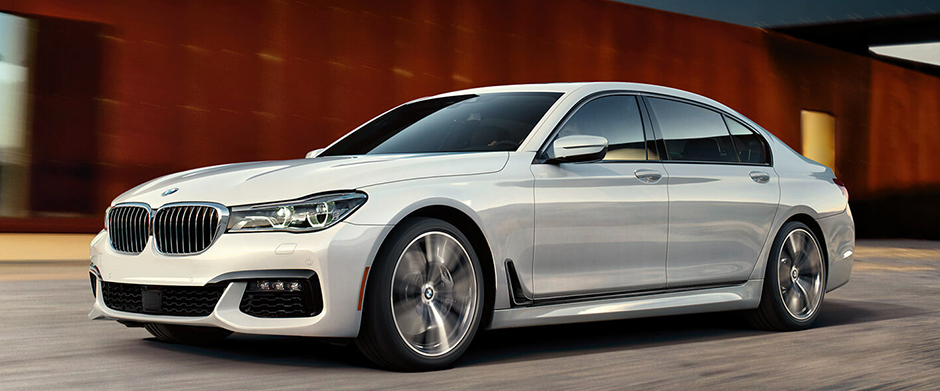 BMW 7 series For Sale
BMW PERFORMANCE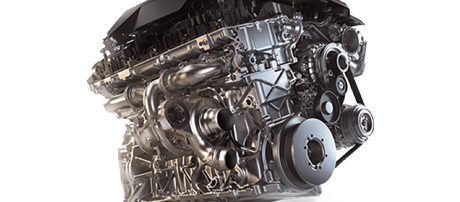 Powerful Engines
Advanced innovations like Valvetronic technology help this unique 3.0-liter inline 6-cylinder engine enhance performance and efficiency. Proof of its power is in the numbers: 322 hp, a 0-60 time of 5.1 seconds, redlining at an amazing 6500 rpm, and peak torque of 330 lb-ft that kicks in at 1380 rpm and continues to push you back in your seat all the way to 5000 rpm. Available in: 740i Sedan, 740i xDrive Sedan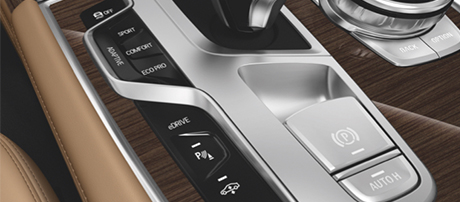 iDrive 6.0 With Gesture Control
Navigate the iDrive 6.0 system with the world's first vehicle Gesture Control system, both offered as standard. Five different gestures control various communication and entertainment features, such as audio volume, while an intuitive iDrive touch screen makes controlling the features of the 7 Series easier than ever.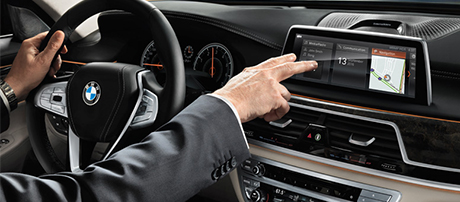 Adaptive Mode
The Adaptive Mode adds a highly intelligent function to the familiar driving modes of Comfort, Sport, and ECO PRO. It automatically adjusts the Dynamic Damper Control, electric power steering, and automatic transmission in response to your driving style, road conditions, and the Navigation system data. In the 740e xDrive iPerformance plug-in hybrid, the eDrive button allows you to select whether you drive fully electric, fully gas, or an efficient mix of both.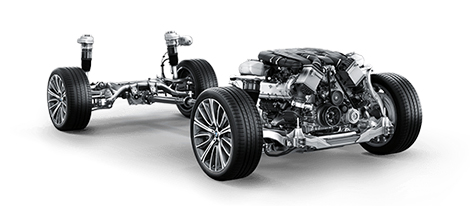 An Intelligent Chassis
Active Comfort Drive with Road Preview provides a new dimension of superior driving dynamics. A frontal camera previews the road ahead to actively and intelligently adjust damper settings while working together with Active Roll Stabilization technology, minimizing body roll and creating the perfect balance of comfort and dynamics.
2018 7 series APPEARANCE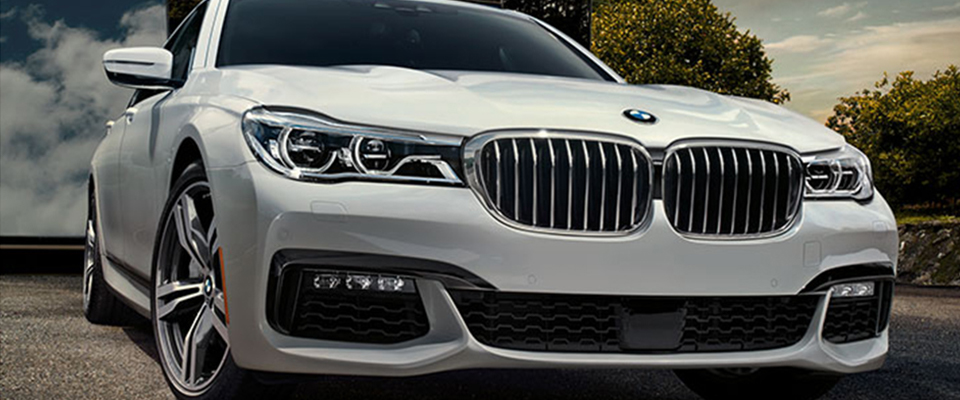 BMW 7 series COMFORT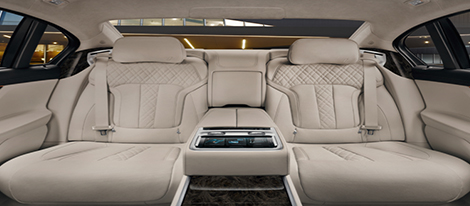 Rear Executive Lounge Seating Package
The Rear Executive Lounge Seating Package brings a first class feel to the BMW 7 Series rear compartment. The combination of maximum functionality and extravagant comfort allows you to retreat into your own private refuge.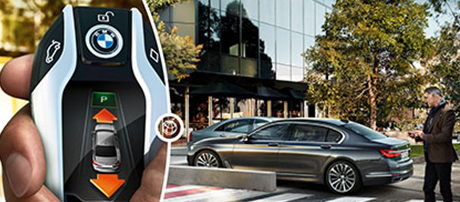 Valet Parking Without The Wallet
Remote Control Parking flawlessly parks you in tight spots. With a simple touch of the Display Key, the 7 Series will pull itself in and out of parking spots. While parking it brakes for pedestrians and other vehicles, keeping everyone safe and eliminating the possibility of scratches. The Display Key can also provide you with fuel status, estimated range, and service requirements on its LCD touch screen.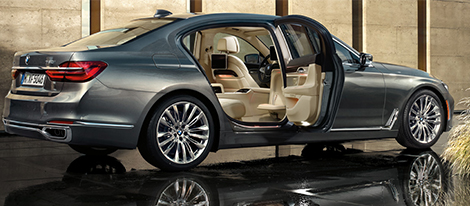 Luxury's Newest Evolution
As the most innovative vehicle in its class, the BMW 7 Series delivers an unparalleled experience for both drivers and passengers through technology, comfort, and engineering. This class-leading luxury sedan, now available as an M Performance model and an iPerformance plug-in hybrid model, sets the standard for the future of elite travel while charging into an unimaginable realm of performance. It truly is the pinnacle of driving, innovation, and luxury. Now indulge yourself in BMW's flagship sedan.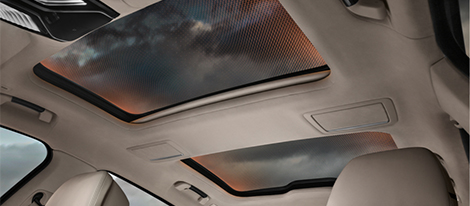 Panoramic Sky Lounge
The sky is the limit. Embrace openness with the Panoramic Sky Lounge LED roof. This unique feature includes over 15,000 etchings in the glass that beautifully illuminate via six different LED ambiance lighting settings, relaxing you on all of your travels.
2018 BMW 7 series SAFETY & WARRANTY
48 month / 50,000 miles Powertrain Warranty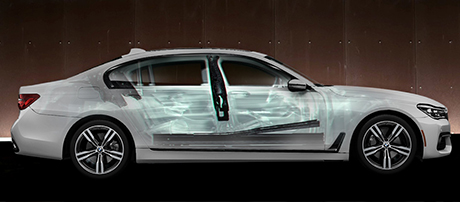 Stronger. Lighter. Faster.
Stronger than steel yet 50% lighter, the Carbon Core provides the 7 Series with a lower center of gravity and the ability to reach higher levels of performance, as proven by its class-leading 3.6 second 0-60 time.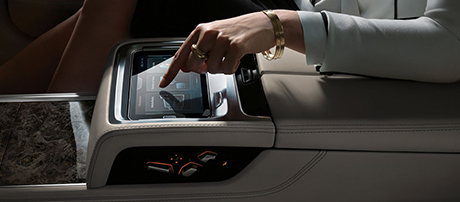 Innovation At Your Fingertips
A removable 7" Touch Command tablet serves as your controller to a number of comfort and luxury features found in the 7 Series. You'll have complete control over multiple climate, seating, navigation, and entertainment functions such as the impressive 16-speaker Bowers & Wilkins Diamond Surround Sound System – with the simple touch of your finger.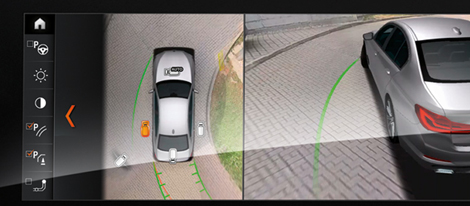 Parking Assistant Package
The Parking assistant, including linear guidance, parks the vehicle completely automatically, parallel or perpendicular to the street. The system works by measuring potential spaces while driving past them at a low speed.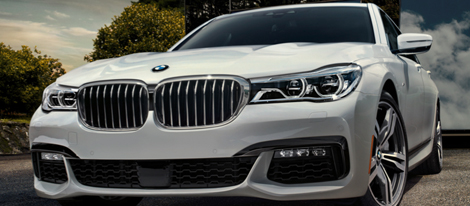 M Sport Package
The M Sport Package elevates your 7 Series into the ultimate performance thoroughbred. This exciting collection of enhancements adds a sporty edge by adding features like the M Aerodynamic kit to the front and rear bumpers, optional M Sport brakes, and 20" M rims.