2018

BMW

7 Series: ALPINA B7 xDrive
2018 BMW 7 Series OVERVIEW
2018 BMW ALPINA B7 xDrive For Sale
"Incomparable Luxury and Power."
—BMWUSA.com
600 Horsepower
4.4-Liter, BMW TwinPower Turbo 8-Cylinder Engine
xDrive All Wheel Drive System
0-60 MPH In 3.6 Seconds
8-Speed Sport Automatic Transmission With Automatic, Sport and Manual Shift Modes, Including ALPINA SWITCH-TRONIC Software With Quick-Shift Buttons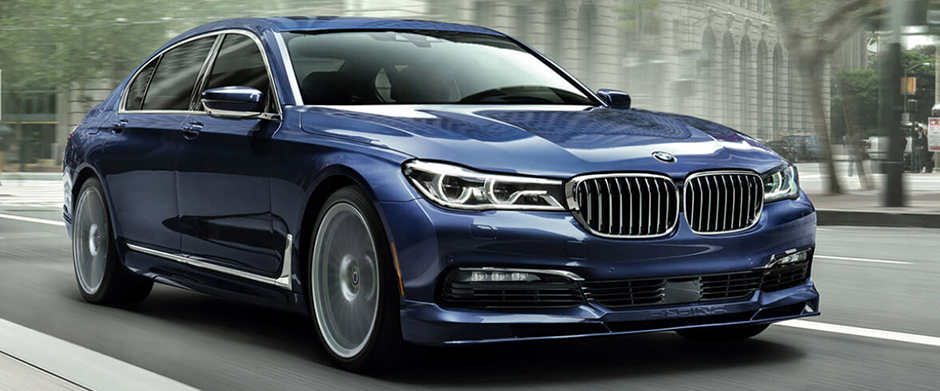 BMW 7 Series For Sale
BMW PERFORMANCE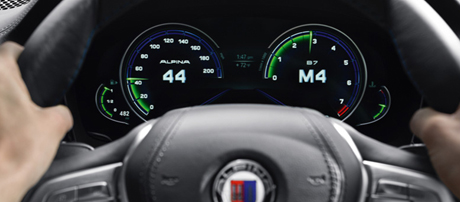 Advanced Intelligence
You deserve innovations that take tech to a new level. The Gesture Control system lets you command your environment with a wave of your hand, while a full–color LED instrument panel with the exclusive ALPINA design lets you monitor your vehicle's every move.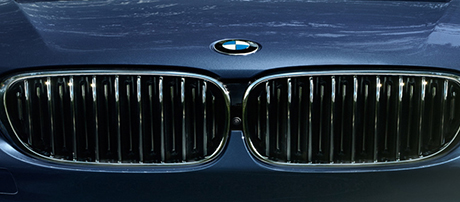 Spoiler Power
The powerful presence of the BMW ALPINA B7 xDrive Sedan is strengthened by the stylish ALPINA front and rear spoilers, designed to work together to achieve the maximum possible reduction in lift and ensure neutral handling. These sporty elements strike a harmonious balance, emphasizing elegance and athleticism.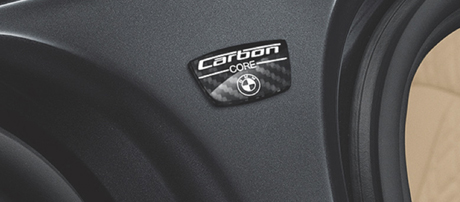 Carbon Core For Agility
The racetrack-inspired carbon core frame approaches weightlessness while delivering surprising strength. Combined with ingenious ALPINA suspension geometry, the result is a drive that's quick, agile, and astonishingly responsive.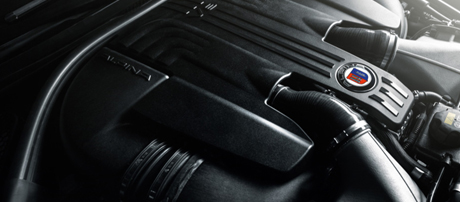 Control Your Driving Comfort
The new ALPINA Switchtronic 8-speed automatic transmission handles high-end torque and delivers comfort in all situations. Driving Dynamics Control lets you fine-tune your ride at the push of a button, including a special ALPINA SPORT+ Mode that adjusts your settings to take performance even higher. And for ultimate thrills, Launch Control rockets you to maximum acceleration from a standing start. Prepare for blast off.
2018 7 Series APPEARANCE

BMW 7 Series COMFORT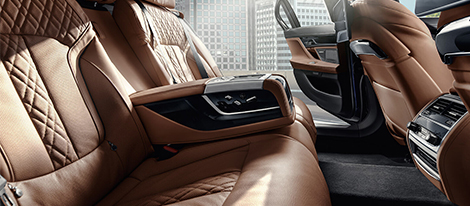 Luxury On The Road
The ALPINA B7 interior engulfs you in splendor. Rich wood trims complement hand–finished leather upholstery for unmatched elegance. The 20–way power multi–contour front seats and a generous 44" of rear legroom keep you and your passengers supremely comfortable in the most luxurious 7 Series yet designed.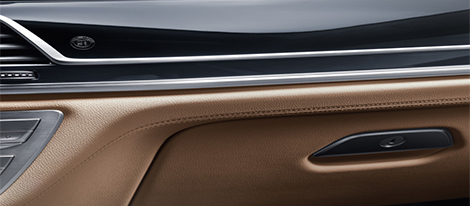 Customize Your Alpina B7
Make an elegant statement with your choice of 11 exterior paint colors and 12 leather upholstery options. Each stunning exterior color–including exclusive ALPINA Blue–will leave a lasting impression on the road. The handcrafted interior details include a selection of leathers from supple, exquisite Nappa to Full Merino Leather in a variety of beautiful colors.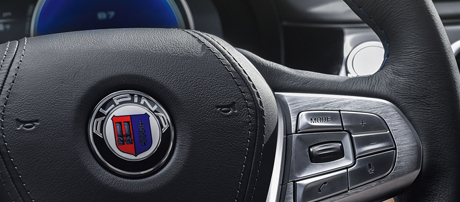 Custom-Made For You
The ALPINA B7 reflects your refined style. Choose from an array of leather, paint and trim combinations to create a one–of–a–kind masterpiece. Your personal touches are complemented by ALPINA badging — the emblem marking the engine, hand–stitched LAVALINA leather steering wheel and the unmistakable ALPINA logo.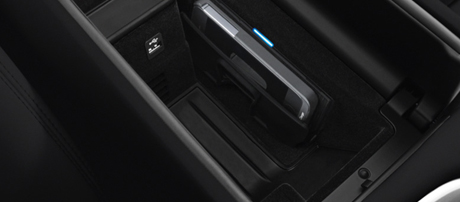 Wireless Charging
For exceptional convenience, use the optional Wi–Fi Hotspot to stream content. Plus enjoy wireless phone charging while you drive, for the complete tech experience.
2018 BMW 7 Series SAFETY & WARRANTY
48 month / 50,000 miles Powertrain Warranty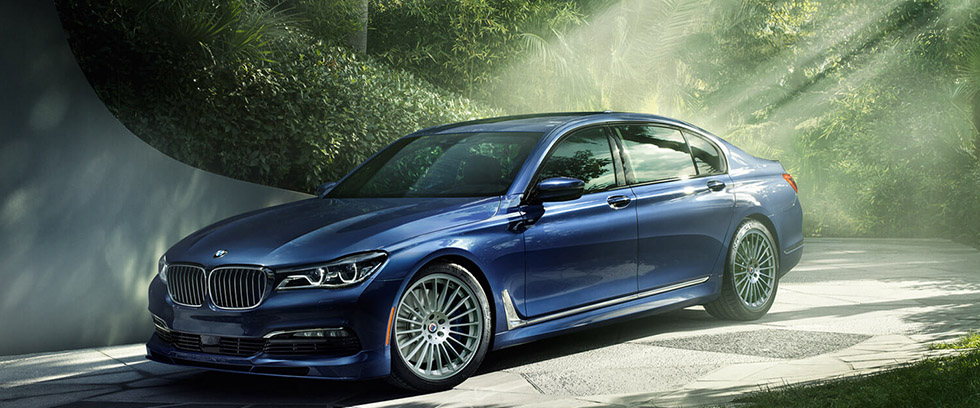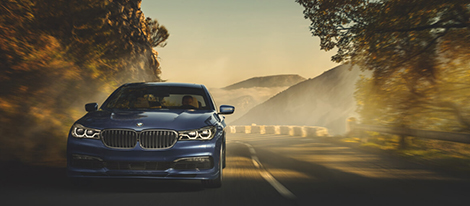 xDrive, BMW's Intelligent All–Wheel–Drive System
The new BMW ALPINA B7 xDrive Sedan utilizes the advanced technical capabilities of the BMW xDrive system. Drive forces are distributed continuously and fully variably between the front and rear axle, ensuring maximum traction in all road situations.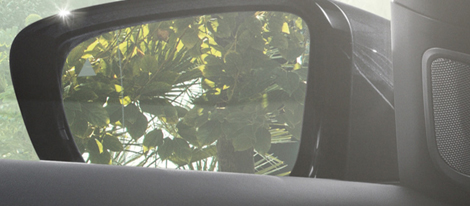 Active Blind Spot Detection
Improve your driving instincts. Active Blind Spot Detection uses radar sensors to inform you of a vehicle in your blind spot or approaching quickly from the rear. As soon as you use the indicator to change lanes, you'll be warned of potentially dangerous situations by a flashing LED signal and vibrations.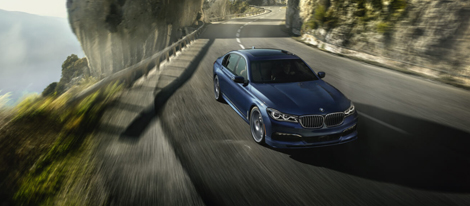 Integral Active Steering
For a truly dynamic driving experience, Integral Active Steering works with the high-performance drivetrain and all-wheel drive system. A variable ratio electric steering system at the front axle combines with active steering on the rear axle so the wheels can turn a maximum of 3 degrees.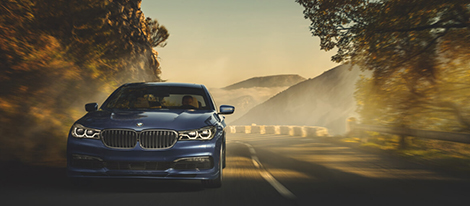 The Most Powerful Form Of Sophistication
The exquisitely hand–finished, limited–production BMW ALPINA B7 xDrive Sedan is reserved for only the most discerning drivers. An extraordinarily powerful engine is matched with signature ALPINA elements–proving it's the rarest prize on the road.