2018 Alfa Romeo Stelvio Ti OVERVIEW
2018 Alfa Romeo Stelvio Ti For Sale
"An SUV That Gets Pulses Racing"
—Alfaromeousa.com
280 HP With 306lb-ft of Torque
Top Speed of 144mph
8 Speed Automatic Transmission
Electronic Stability Control (ESC)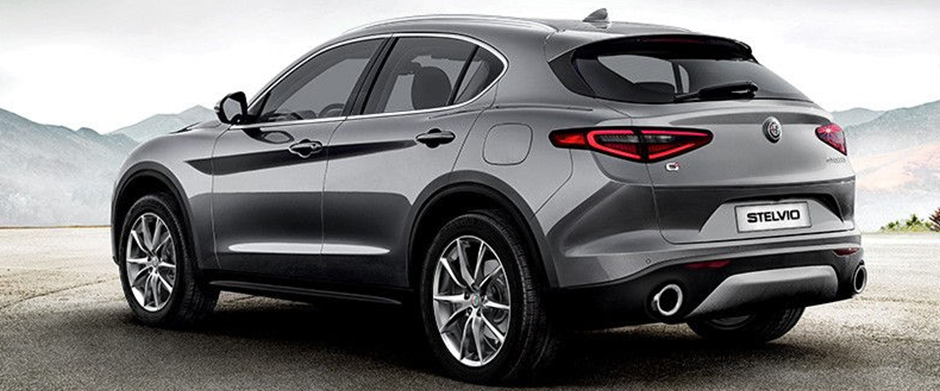 2018 Alfa Romeo Stelvio Ti MODELS

Alfa Romeo Stelvio Ti For Sale
Alfa Romeo PERFORMANCE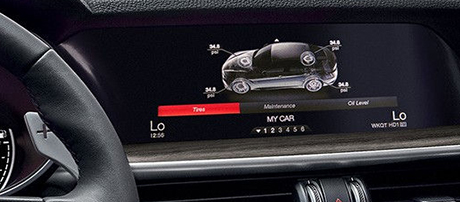 8.8-inch Widescreen Color Display
Keeping the driver fully tuned-in is a priority. The Stelvio Ti comes with an 8.8-inch Widescreen Color Display that puts everything within eyesight while the Information and Entertainment system enables real-time management of the environment and the vehicle's performance. With Sirius XM® Satellite Radio and available 3D Navigation, every outing becomes a pleasure trip.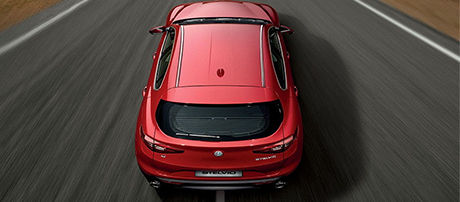 Efficiency First
The harmony of movement is a delicate balance of elements, and the Stelvio Ti has mastered the rules of the game. More than strength and lightness, efficiency is the key to becoming great. A result of comprehensive research, the Alfa Romeo Stelvio Ti knows how to use every ounce of its dynamic architecture. Leveraging advanced engineering and resilient materials such as carbon fiber and aluminum, Stelvio delivers ideal weight distribution across both the front and rear axles. With a carefully studied structure and engine design, the Stelvio Ti wins hands-down.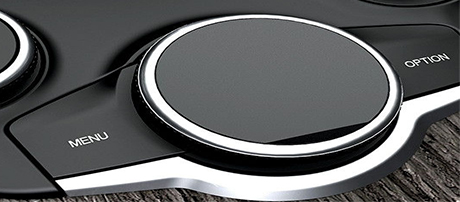 Central Display Rotary Controller
With the Stelvio Ti, full control is at your fingertips. From its easy-to-reach central position, the Rotary Controller communicates with the widescreen color display, delivering full control of the Information and Entertainment system with easy to use and intuitive controls. Simple yet powerful, it's another way Alfa Romeo enhances the driving experience.
2018 Stelvio Ti APPEARANCE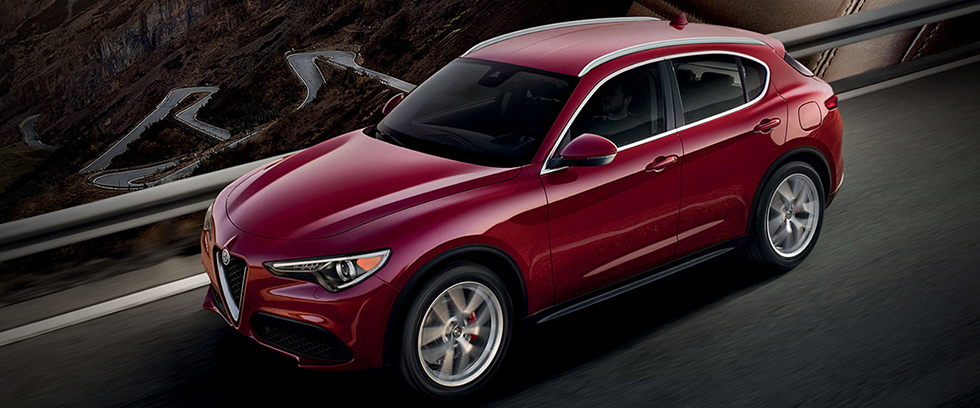 Alfa Romeo Stelvio Ti COMFORT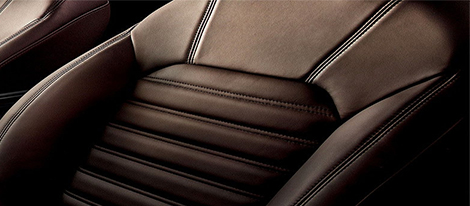 High Style
True to its heritage, the Alfa Romeo Stelvio Ti is undeniably Italian. Characterized by a first-class elegance that is simple but not excessive; it's a fiery character that excites and charms at the same time. The Stelvio Ti represents the highest expression of style in a perfect blend of Italian craftsmanship and sportiness. Add the refinement of the Lusso Package, and every detail of the interior design becomes an intrinsic reflection of Alfa Romeo excellence.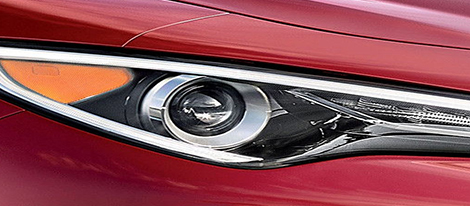 Bi-Xenon Headlamps
For the Alfa Romeo Stelvio Ti, the road has no secrets. With its premium lighting system featuring Bi-Xenon Headlamps, signature LED Daytime Running Lights and LED Tail Lamps, even the darkest of corners are fully illuminated. So no matter what comes your way, the Stelvio Ti helps deliver increased visibility in all conditions.
2018 Alfa Romeo Stelvio Ti SAFETY & WARRANTY
Basic Limited Warranty
A 4-Year/50,000-Mile Basic Limited Warranty which includes towing assistance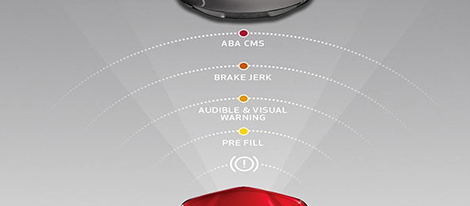 Safety & Security Features
Alfa Romeo's commitment to vehicle safety extends to the Stelvio advanced safety and security features designed to help keep the driver and passengers out of harm's way. Thanks to the standard rear-mounted back-up camera and parking sensors – complete with dynamic grid lines – drivers can count on enhanced visibility when parking or backing up. The Stelvio also includes a front park sensor for greater command of the situation in the tightest of spots. Every Stelvio is fitted with an innovative electromechanical braking system that reduces braking distances and optimizes brake pedal pressure to increase the feeling of vehicle control. Available Forward Collision Warning Plus detects if your vehicle is approaching another vehicle too rapidly. It assists you by providing both audible and visual warnings as well as applying the brakes if needed.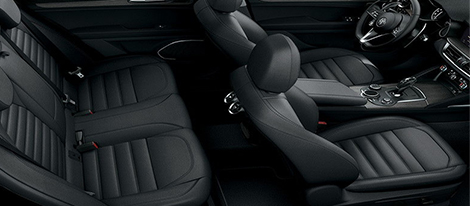 Distinctive Personality
At the core of every Stelvio Ti is a careful blend of determination, resiliency and refinement. For those who deserve the ultimate indulgence, the Lusso Package comes with a rich set of features that elevate the senses and transform this Italian-born SUV into an aesthetic masterpiece.