2017 Nissan Leaf OVERVIEW
2017 Nissan Leaf For Sale
"A Range of up to 107 miles on a single charge." —nissanusa.com
30 kWh Lithium-ion (Li-ion) Battery with up to 107 mile range
80 kW AC Synchronous Electric Motor
Zero Tailpipe Emissions
Nissan Intelligent Key with Push Button Start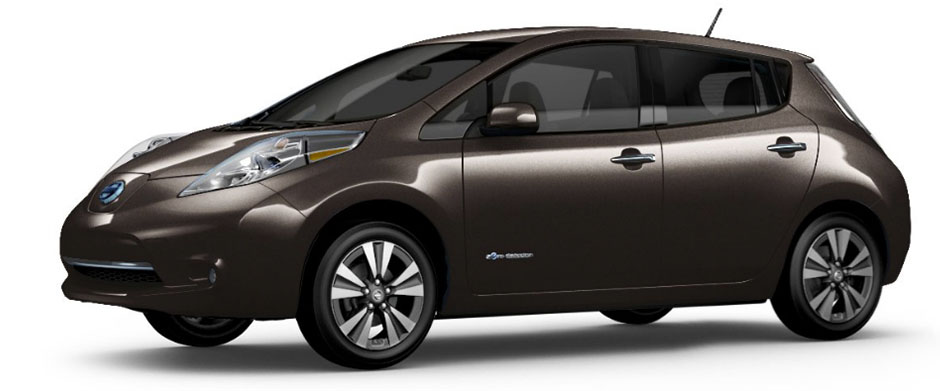 Nissan Leaf For Sale
Nissan PERFORMANCE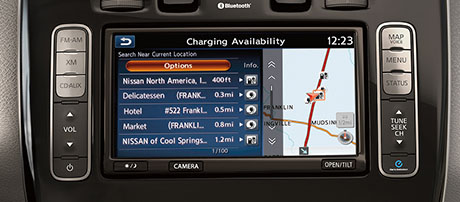 Nissan Navigation System
The available Nissan Navigation System makes driving your Nissan LEAF an ultra-efficient and confident experience.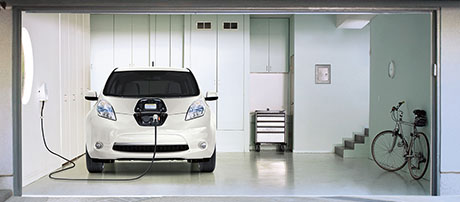 Home Charging Dock
The home charging dock lets you refuel your Nissan LEAF in the comfort and convenience of your garage. That's right – you refuel at home.
2017 Leaf APPEARANCE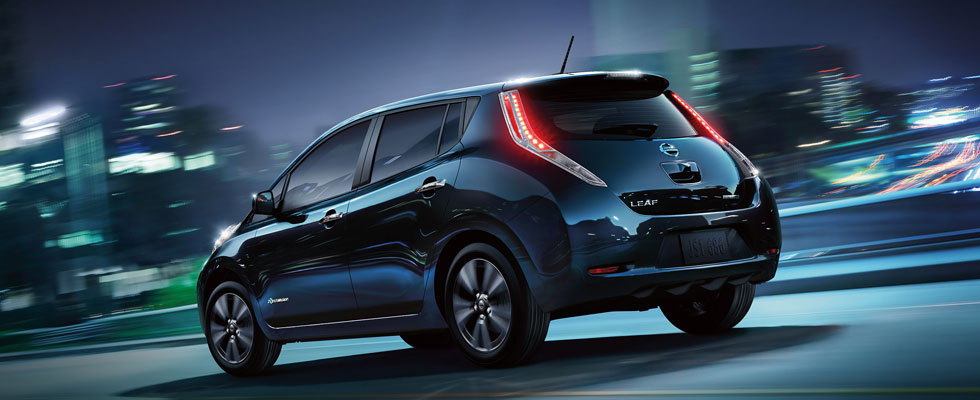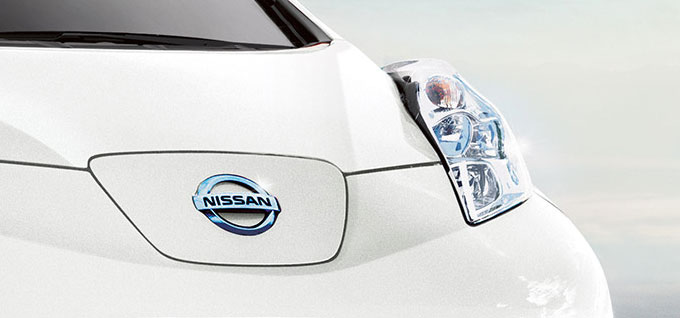 Efficiency In Every Detail
It's designed for efficiency, and that doesn't just mean the electric motor. With an aerodynamic body, regenerative brakes, and available LED low-beam headlights that use half the energy of traditional ones, the Nissan LEAF gets more miles and more fun out of every kilowatt.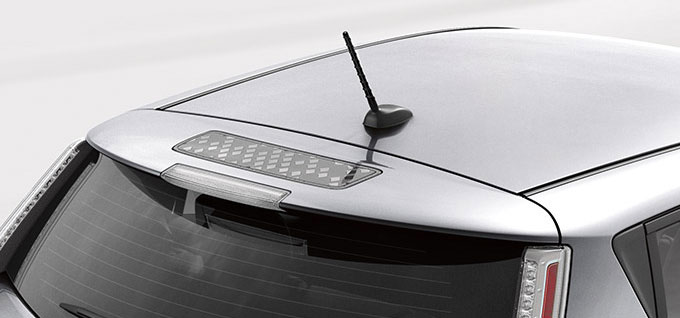 Solar Spoiler
The available photovoltaic solar-panel rear spoiler converts sunlight to energy, charging its 12V accessory battery and helping power accessories like the stereo, climate control, and headlights.
Nissan Leaf COMFORT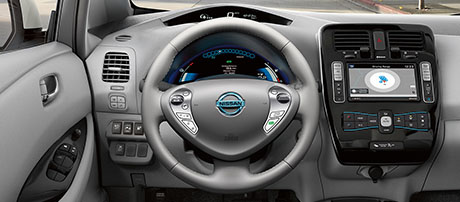 Get Practical Without Giving Up Fun
From the moment you hear its signature power-up chime, you're in for a blast behind the wheel of the Nissan LEAF. An available heated, leather-wrapped steering wheel will help keep your hands warm on chilly mornings. Ultra-modern gauges and an easy-to-read Display Drive Computer puts information like range, battery charge level, and power usage info front and center. Fun that's efficient. Practical that's cool. The best of all worlds, all in one car.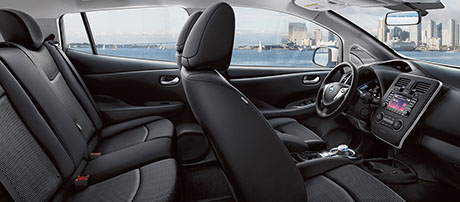 Innovation For Five
The Nissan LEAF is all about efficiency, but that doesn't mean this 4-door, 5-passenger hatchback skimps on interior finish or size. It comes with available folding rear seats made from Bio Suede PET, tons of storage, a USB port, climate control, and more. It's everything you'd expect in a premium car, even if it weren't electric.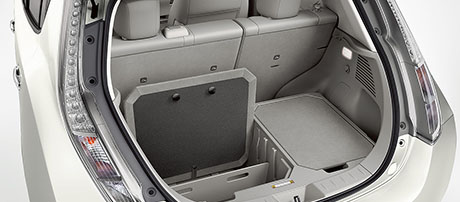 Smart Storage
You free up an awful lot of room when you take out things like transmissions, oil filters, and radiators. With the 60/40 split rear seats up, you can fit in three child seats, and still have space for your golf bag in back. Fold them flat, and you'll have a generous 30 cubic feet of versatility – including a handy cargo well that lets you keep valuables out of sight.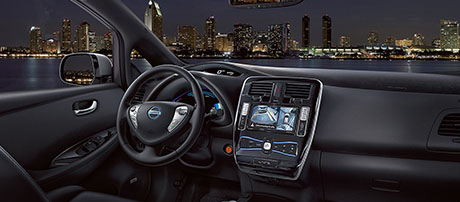 Heated Leather-Wrapped Steering Wheel
The Nissan LEAF comes with an available heated leather-wrapped steering wheel, so you can keep warm in a more energy-efficient way than just cranking up the heat.
2017 Nissan Leaf SAFETY & WARRANTY
Basic Warranty 36 month / 36,000 miles
Every Nissan is backed by a 36-month/36,000-mile limited vehicle coverage and a 5-year/60,000-mile limited powertrain coverage.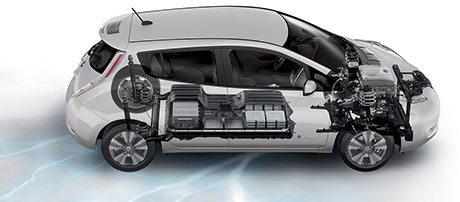 Regenerative Braking System
The Regenerative Braking System captures energy while you coast or brake, recycling it back into usable power. A meter on the dashboard clearly displays whether you are consuming power, or gaining energy.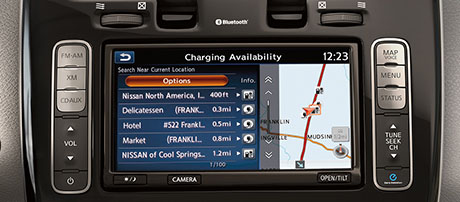 Usage And Energy Economy
The display screen shows your current battery charge, and tells you how much power your interior climate control and other systems are using. The electric motor meter indicates power use during acceleration or regeneration, as well as during coasting or braking, as energy is converted back into the battery pack. Based on all this information, the Energy Economy page offers efficiency-boosting tips.