2017 Ford Expedition OVERVIEW
2017 Ford Expedition For Sale
6-Speed SelectShift® Automatic Transmission with Tow/Haul Mode
3.5L EcoBoost® Engine
Traction and Stability Control Systems
Electric Power-Assisted Steering (EPAS)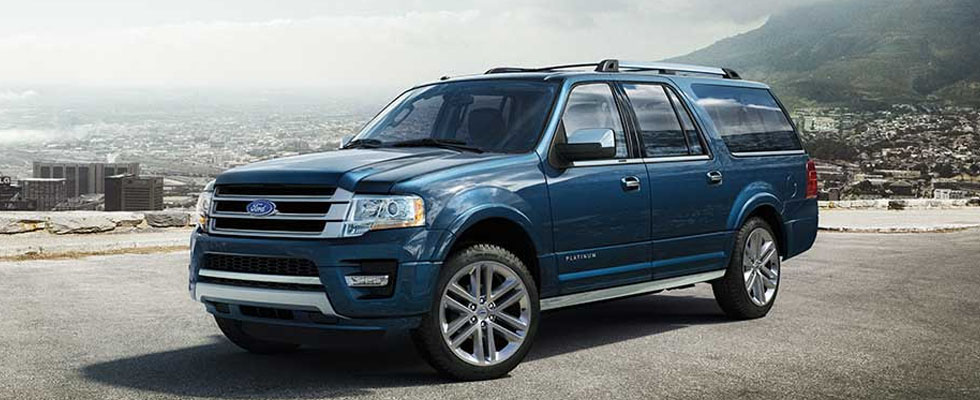 2017 Ford Expedition MODELS

Ford Expedition For Sale
Ford Expedition PERFORMANCE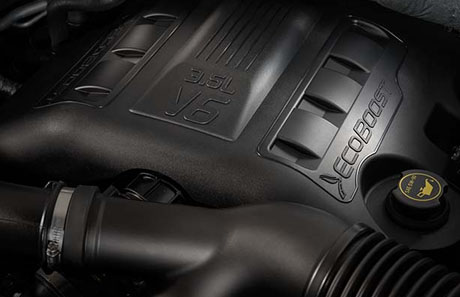 3.5L EcoBoost® Engine
EcoBoost® technology is at the heart of the high standard of performance in the Ford Expedition. The 3.5L EcoBoost is rated at an impressive 365 horsepower and best-in-class 420 lb.-ft. of standard engine torque. Two technologies combine to make this happen. Advanced direct injection helps maximize power from every drop of fuel. Twin air-to-air intercooled turbochargers deliver a surge of instantaneous on-demand power.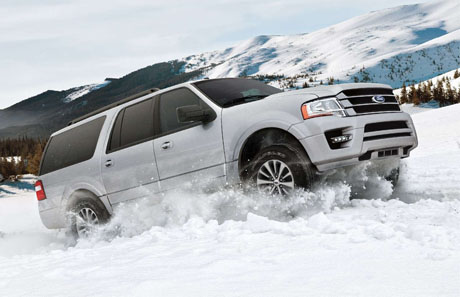 6-Speed SelectShift® Automatic Transmission with Tow/Haul Mode
The 6-speed SelectShift® Automatic Transmission has wide-ratio gearing designed for responsive low-end performance and high-end efficiency. The selectable tow/haul mode improves performance when towing or hauling heavy loads, compensating for grade and load and reduces gear hunting, improving power delivery. The SelectShift feature has two driver-initiated modes: Full Manual mode gives you full control to shift through the gears up and down the gearbox; Progressive Range Select limits the range of gears while in Drive to lock out overdrive for consistent speed over hilly terrain.
2017 Expedition APPEARANCE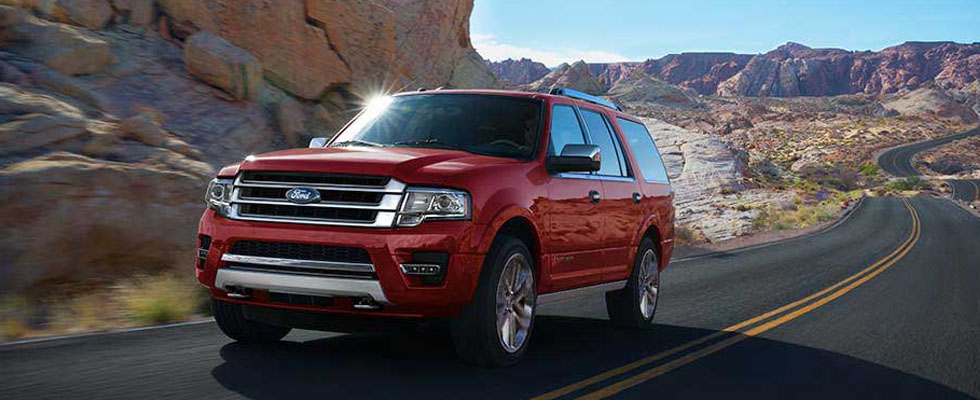 Ford Expedition COMFORT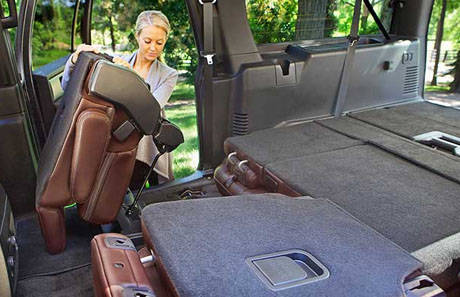 Cargo Space
The full-size Ford Expedition offers exceptional cargo space when you need it. With regular- and extended-length (EL) models, Expedition offers the cargo-carrying capability that's right for you, up to a best-in-class maximum 130.8 cu. ft. on the EL model. And with 4x2 and 4x4 configurations, you can take whatever you're carrying just about anywhere.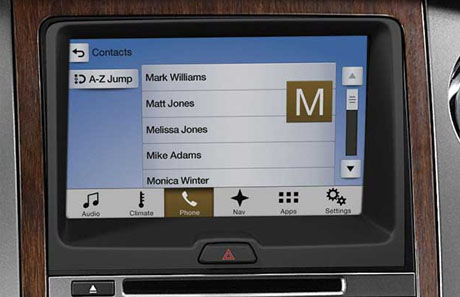 Driving Made Easy and Enjoyable.
The Ford Expedition offers a range of convenience features, from a system that makes accessing and starting your vehicle virtually effortless to SYNC® technology that can put you in touch with life on the road with simple voice commands. And driving a new Ford Expedition is not only easy, but enjoyable as well, with the available 390-watt Audio System from Sony®.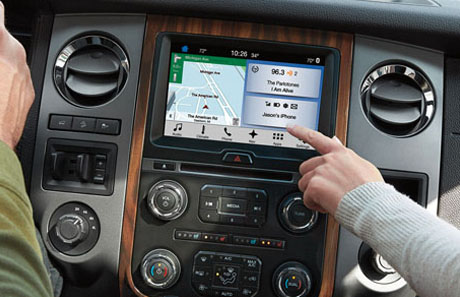 SYNC® 3
SYNC® 3 is our easy-to-use, responsive voice-activated technology. Discover the system's quick reactions to your conversational voice commands. Experience the smartphone-like touchscreen with impressive responsiveness. You'll also find a sleek user-friendly interface to help you connect to and control your smartphone. Locate your favorite restaurants with simple destination entry via the optional navigation. SYNC® 3 is fast, smart and easy to use.
Ford Expedition ACCESSORIES
2017 Ford Expedition SAFETY & WARRANTY
New Vehicle Limited Warranty
Bumper to Bumper: 3-Years/36,000 Miles • Powertrain: 5-Years/60,000 Miles • Corrosion: 5-Years/Unlimted Miles • Hybrid/Electric Drivetrain Components: 8-Years/100,000 Miles • Roadside Assistance: 5-Years/60,000 Miles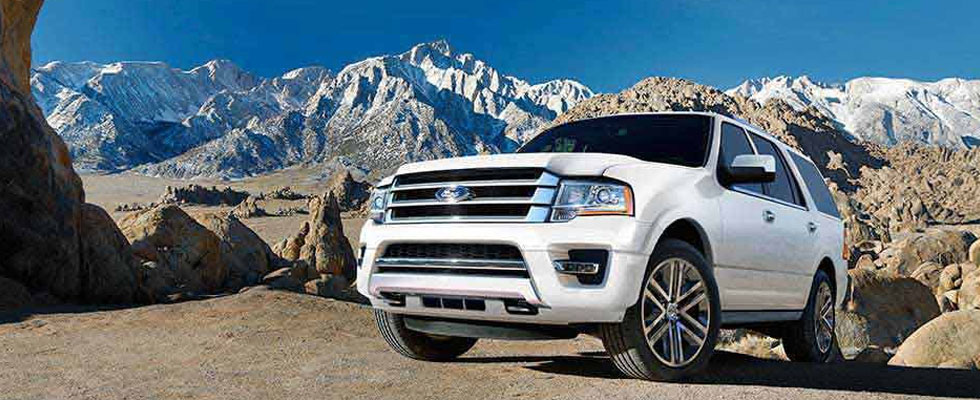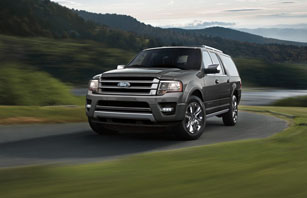 Electric Power-Assisted Steering (EPAS)
Electric power-assisted steering (EPAS) uses an electric motor instead of a conventional hydraulic pump. It's an advanced speed-sensitive system that constantly adapts to changing driving conditions to help improve maneuverability and handling. EPAS provides an easy, fluid feel of the wheel during low-speed maneuvers, and gradually becomes firmer as speed increases. And that's not all. The system can offset pulling or drifting caused by steady crosswinds or crowned road surfaces and also damp out wheel vibrations.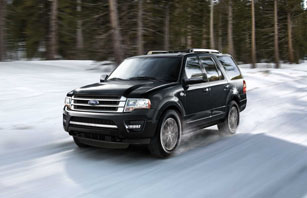 Traction and Stability Control Systems
Ford Expedition puts technology to work to help keep you in control. Standard AdvanceTrac® with RSC® (Roll Stability Control™) enhances traction by reducing engine power or applying the brakes at the slipping wheel to limit wheelspin. Its two gyroscopic sensors help you maintain control when wheelslip, understeer, oversteer or roll motion is detected, as well as in adverse road conditions. Trailer Sway Control, electronically connected to AdvanceTrac with RSC, helps maintain trailer stability. And there's the available Control Trac® 4-Wheel-Drive System that helps provide more sure-footed traction, on or off the road.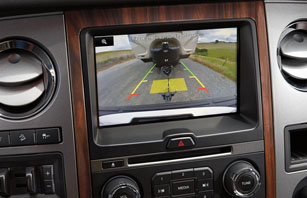 Rear View Camera
Slowly backing up a big SUV, especially in tight places or when hitching up to a trailer, is not always an easy task. But technology helps make it easier with the rear view camera that comes standard. Put the gear selector in Reverse and the rear view camera transmits the image of what's behind your vehicle when you're slowly backing up. The large, bright, real-time visual is displayed on the standard 4.2-inch center display, or on the available 8-inch touchscreen (shown) in vehicles equipped with SYNC® 3.