2017 Alfa Romeo Giulia OVERVIEW
2017 Alfa Romeo Giulia For Sale
"A Convergence of Engineering and Emotion"
—Alfaromeousa.com
All-Aluminum 2.0L Direct Inject I4 Turbo 280HP Engine
Top Speed of 149mph and 0-60mph in 5.1 Seconds
D.N.A. System With Race Mode
8-Speed Automatic Transmission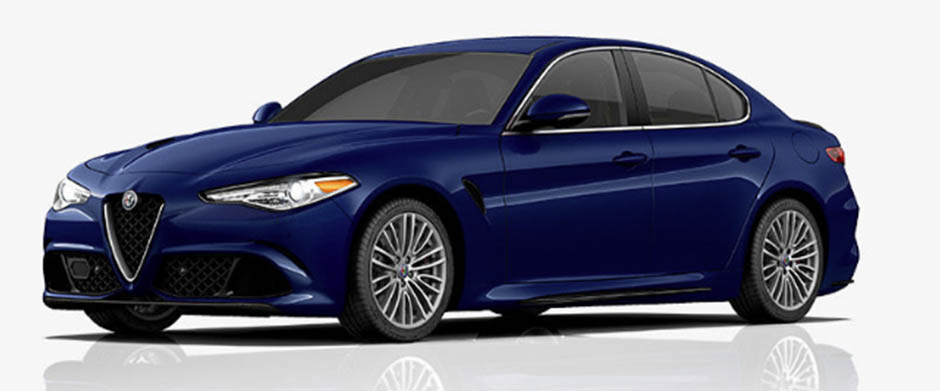 2017 Alfa Romeo Giulia MODELS

Alfa Romeo Giulia For Sale
Alfa Romeo PERFORMANCE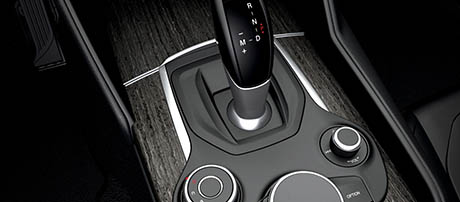 8-Speed Automatic Transmission & DNA Selector
The all new 2017 Alfa Romeo Giulia comes with an 8-Speed Automatic Transmission. The Alfa Active Suspension system adjusts the suspension response depending on driving conditions and modes selected using the Alfa DNA selector.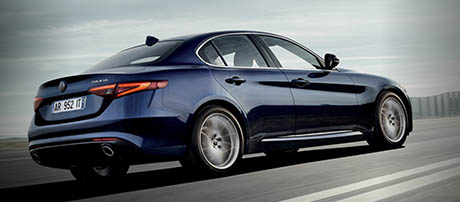 Born For The Beyond
The unforgettable lines and authoritative appearance of the all-new Giulia and Giulia Ti project more than a refined style, they embody the driving experience to its core.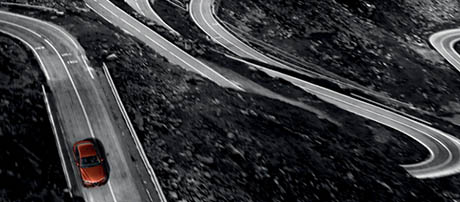 Sense The Alfa Romeo Grip
The available Alfa Q4 All-Wheel Drive adds even more all-season traction and performance capability, transferring up to 60 percent of the engine's torque to the front wheels. It also handles up to a 2.5 percent mechanical over-slip – directing power to the outside rear wheel when cornering for even greater traction, turn-in and directional stability.
2017 Giulia APPEARANCE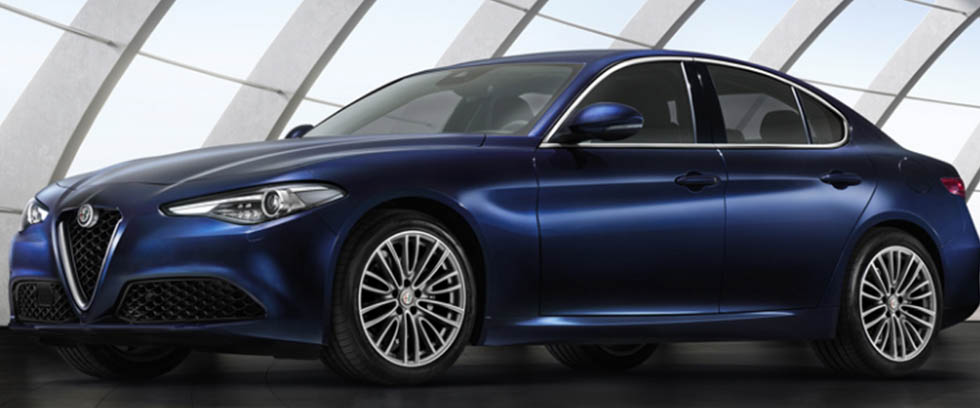 Alfa Romeo Giulia COMFORT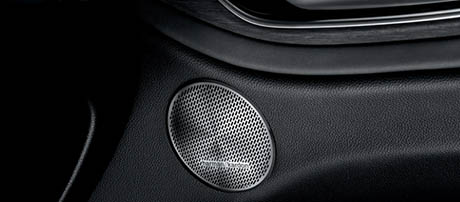 A Soundtrack For The Street
The perfection of the available sound theatre by Harman Kardon® exemplifies the sensations you feel behind the wheel of the Giulia. The 900 watts of powers channels to 14 speakers (including two surround sound speakers and one subwoofer), serving as proof that Alfa Romeo takes the notes from this system as seriously as the glorious one from its engine.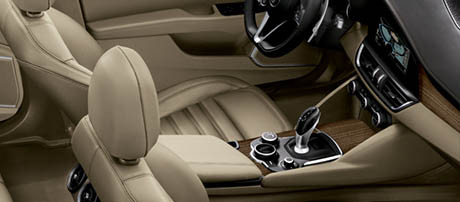 Italian Craftsmanship
While the Giulia is crafted with the driver in mind, all passengers travel in comfort and safety. Competing at a world-class level requires the highest attention to detail: touch points exceed expectations with exquisite materials such as fine Italian leather and natural wood trims; craftsmanship is held in the highest regard. Every detail is meant to continually please and impress the center of Giulia's universe: the driver.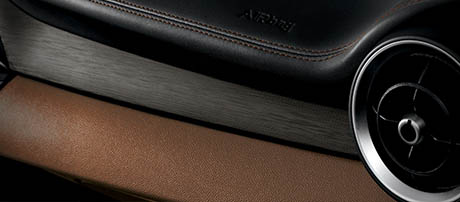 A Pair Of Aces
Marked with the distinctive Alfa Romeo trilobe, pure allure is created through elegant lines, proportional balance and harmonious elements. Optimally balanced weight distribution and rear-wheel drive result in an aggressive stance; its profile of pure power and motion changes the horizon with a new perspective, truly exhilarating the driving experience.
2017 Alfa Romeo Giulia SAFETY & WARRANTY
Basic Limited Warranty
A 4-Year/50,000-Mile Basic Limited Warranty which includes towing assistance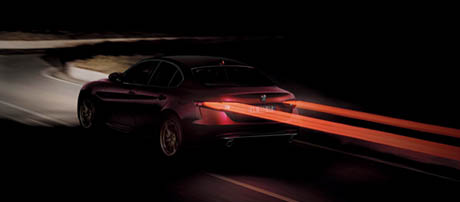 All New Turbo Engine
An all-new, all-aluminum 280 horsepower1 2.0L I4 Intercooled Turbo engine featuring MultiAir® technology helps achieve a top speed of 149 mph, and 0 to 60 mph in 5.1 seconds. Minimal turbo lag and the 8-speed automatic transmission serve to exhilarate.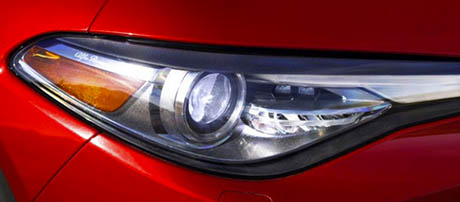 Light The Way
Start the ignition and see Giulia's eyes shine with life. Every Alfa Romeo Giulia illuminates the path it conquers with a pair of premium Bi-Xenon Headlamps. Marked with the Alfa Romeo name, no road, turn, or obstacle will be hidden as the driver masters them all with clear vision and style.