2017 Acura NSX OVERVIEW
2017 Acura NSX For Sale
"NSX, Revolution Of An Icon." —Acura.com
3.5-liter DOHC V-6 Engine
406 LB-FT Torque
0 – 60 MPH In 2.7 Seconds
Sport Hybrid Super Handling All-Wheel Drive™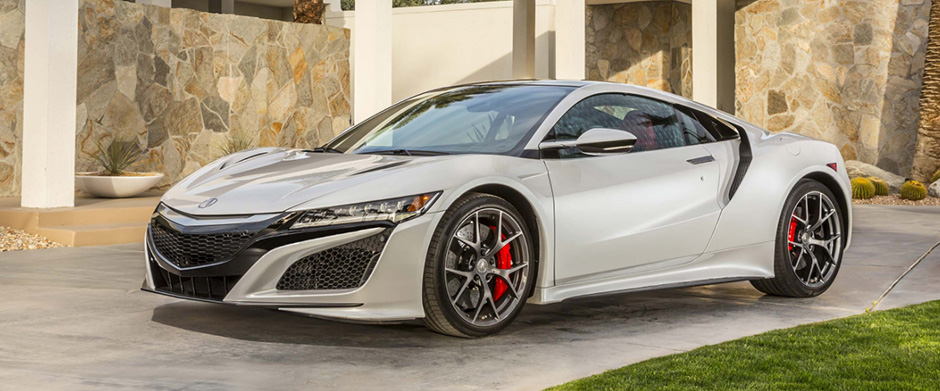 2017 Acura NSX MODELS

Acura NSX For Sale
Acura PERFORMANCE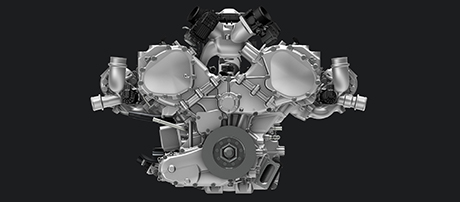 It Starts With 500-HP
IT GROWLS AND YOU'RE GONE. Speed, power and amazing ingenuity live inside this clever beast: a mid-mounted twin-turbocharged, 75-degree, 3.5-liter DOHC V-6 engine with dry sump lubrication. It's the product of countless days and nights of relentless engineering, perfected on the track.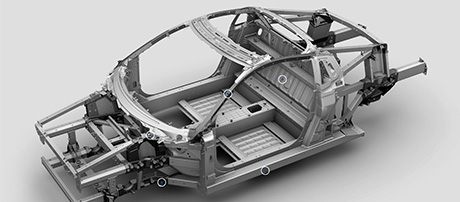 Core Strength
Aluminum stampings are utilized as lightweight closure panels for the rear floor, rear bulkhead and B-pillars. An Acura world-first technology, three-dimensionally-bent-and-quenched ultra-high strength steel tubing, forms the upper portion of the A-pillars and roof rails. Highly rigid, extruded-aluminum beams comprise the majority of the space frame.Ablation casting – another world-first Acura engineering innovation – is utilized in key crush zones, ensuring crash safety performance while maintaining optimal structural rigidity. Cast aluminum nodes serve as joining points and ultra-rigid mounting points.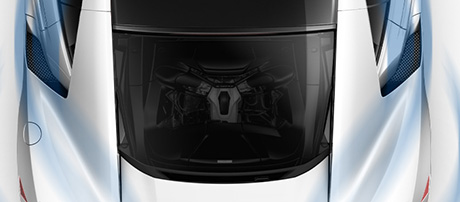 Tuned For Aero
NSX takes on aerodynamics to new levels of artistic integration, applying visual allure to the results of thousands of hours of computational fluid dynamics (CFD) and wind tunnel analyses. Three times the downforce at the rear of the car than at the front provides ultimate balance. Painstakingly carved design lines augment that balance with total airflow management. Together they create unparalleled performance with extraordinary efficiency.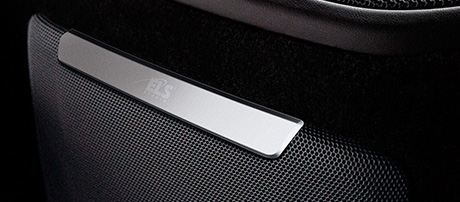 The Power Of Acoustics
Leaps from hushed to hellion in a single bound. In Quiet mode, NSX runs virtually silent; in Track mode, every note of peak performance is in full-throated cry. The sound satisfies on a gut level, both on the street and inside the acoustically-tuned cabin, where engine sound correlates with dynamic mode. Quiet mode the exhaust gases pass through silencers. Sport mode, exhaust valves open on driver demand. Sport+ and Track modes: exhaust bypasses the silencers entirely.
2017 NSX APPEARANCE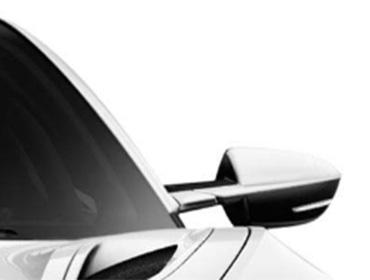 Aerodynamic Side Mirrors
Long aerodynamic side mirror extensions prevent air disruption and provide excellent visibility beyond the large rear intakes.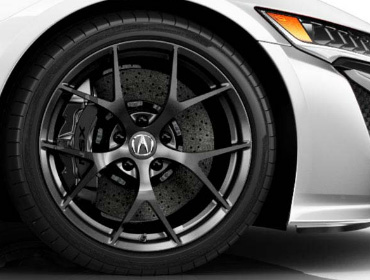 Performance Wheels
Standard wheels were engineered to provide the greatest strength with the least weight for better performance.
Acura NSX COMFORT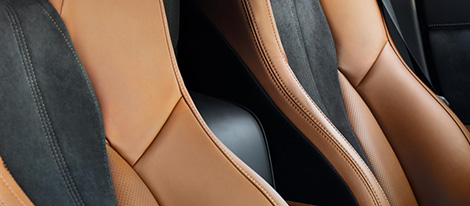 Performance Seating
The aggressively-shaped bolsters are smooth leather for ease of ingress/egress. The center of the seats is Alcantara®, which provides grip and reduces lateral movement. Key interior surfaces are ergonomically padded to support knees and elbows, providing additional comfort and stability.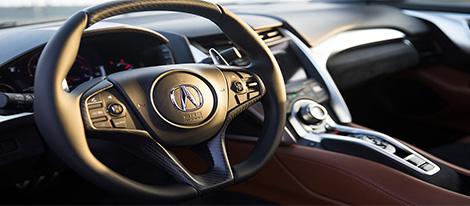 Command Center
The synergy of man and machine begins here, where the sense of NSX as an extension of self becomes tangible. The wheel grasp, the pedal feel, the seat designed to support its driver through even the most extreme maneuvers. It's a command center where intuitive controls, unobstructed views and world-class acoustics make every drive extraordinary.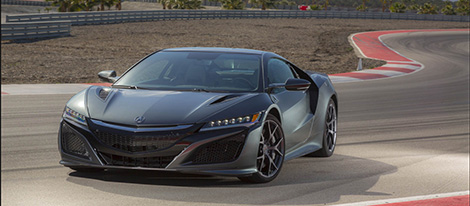 Design Rules
Every aspect of the car must serve a purpose. So while NSX aesthetics are unmistakable, they're not simply a matter of allure. Every character line, body panel, shape and crease; every air flow intake and outlet; every proportion and ratio is optimized to support its dynamic performance.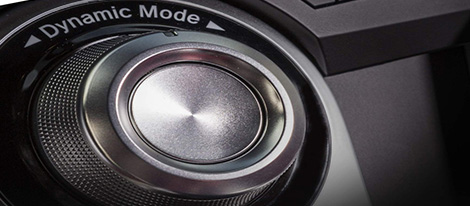 Interwoven Dynamics At Play
If the power unit is the heart of the beast, the Integrated Dynamics System is it's mind. The system reflects the mood and manners of man and machine, firing the senses while heightening the driving experience. The four modes offered are, Quiet, Sport, Sport+ and Track. They each have their own distinct pleasures, from flying under the radar, to screaming through a circuit.
2017 Acura NSX SAFETY & WARRANTY
4-year/50,000-mile limited warranty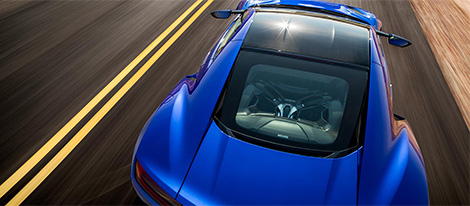 Cool Down
The aerodynamic shape directs airflow down the rear glass to cool the transmission and engine room.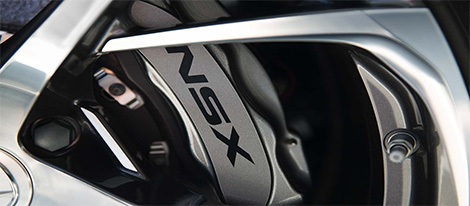 Subframe Cooling
Rear brakes are partially cooled via specially-tuned air deflectors directing air through the subframe.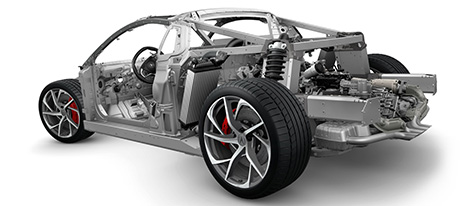 Super Skeleton
From its ultra rigid space frame to dynamically agile Sport Hybrid Super Handling All-Wheel Drive™, the chassis is the super skeleton that supports all NSX systems. Ultra-rigid multi-material space frame optimizes dynamics and safety performance.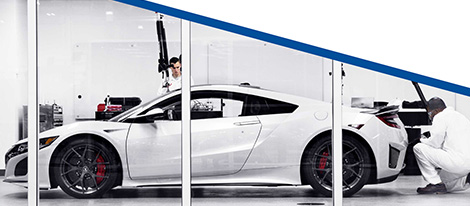 Passion. Teamwork. Precision.
The words above the entrance to the Performance Manufacturing Center define what happens inside. PMC is the purpose-built facility in Ohio, where Acura NSX is produced. It's 200,000 square feet of innovation, a place where craftsmanship and technology converge in ways so forward-thinking, it's sparked a dozen patents. The openness of the space – expansive, airy and absolutely pristine – aptly represents the values of transparency and collaboration here. Although there are machines at work – the enormous robotic MIG welding machines are hard to miss – PMC is largely a human operation, where close to 100 of Acura's top engineers and production associates go about the meticulous business of creating built-to-order supercars – one NSX at a time.