2016 Porsche Boxster Overview
2016 Porsche Boxster For Sale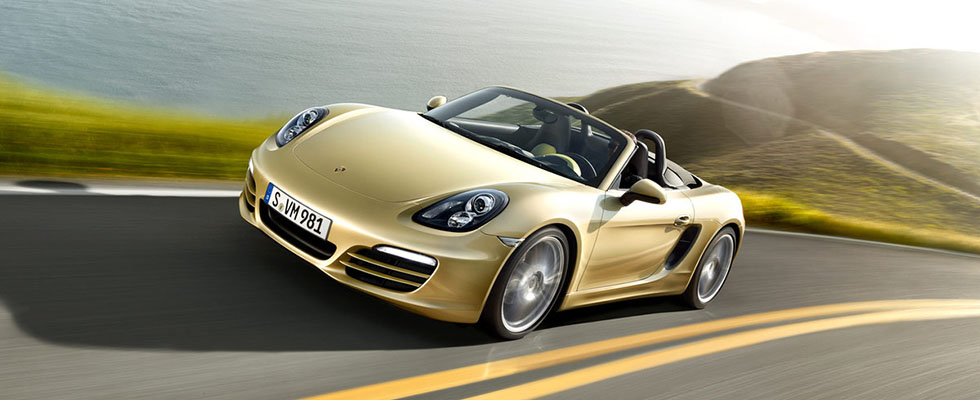 Porsche Boxster For Sale
2016 Porsche Boxster Performance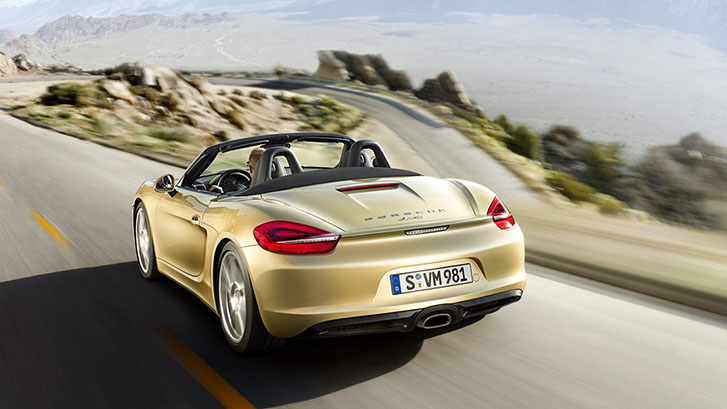 Performance
Boxster
The Boxster is equipped with a 2.7-liter flat-six engine with direct fuel injection (DFI) and VarioCam Plus. It generates 195 kW (265 hp) at 6,700 rpm. The maximum torque of 280 Nm is available over a broad engine speed range from 4,500 rpm to 6,500 rpm.
Boxster S
The Boxster S is powered by a 3.4-liter flat-six engine with direct fuel injection (DFI) and VarioCam Plus. It develops 232 kW (315 hp) at 6,700 rpm and the maximum torque of 360 Nm is produced between 4,500 rpm and 5,800 rpm.
Boxster GTS
The Boxster GTS is powered by a 3.4-liter flat-six engine with direct fuel injection (DFI) and VarioCam Plus that delivers 330 hp. That's 15 hp more than that of the Boxster S. The new Boxster GTS accelerates from 0 to 60 mph in a mere 4.7 seconds and achieves a top track speed of 174 mph.
Boxster Spyder
The Boxster Spyder is powered by a six-cylinder boxer engine, with 3.8-liter displacement, VarioCam Plus and integrated dry-sump lubrication, produces 375 hp at 6,700 rpm. The maximum torque of 309 lb.-ft. is available from 4,750 to 6,000 rpm.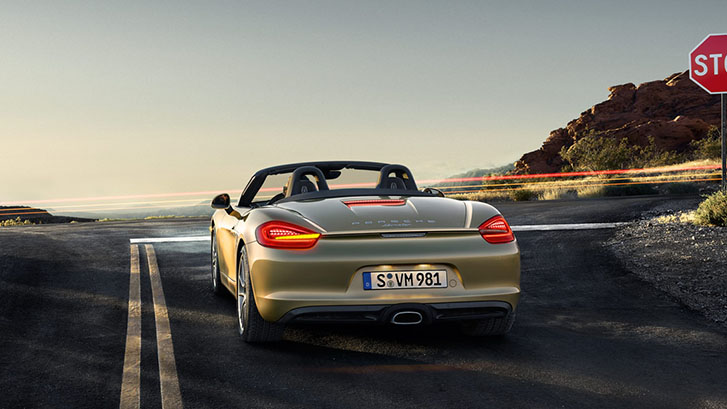 Efficiency
Thermal management
The Boxster models feature a new version of thermal management to reduce friction losses that arise during the warm-up phase.
Auto Start/Stop function
The Auto Start/Stop function, which is integrated as standard in the Boxster models, switches off the engine when you stop, select neutral and release the clutch pedal. In cars with Porsche Doppelkupplung (PDK), it is simply a case of applying and holding the brake. The engine will restart as soon as you operate the clutch or, in cars with PDK, release the brake. This fuel-saving innovation is designed primarily for use in towns or congested motorway traffic.
Electrical system recuperation
For enhanced efficiency the Boxster models are equipped with intelligent electrical system recuperation. The vehicle battery is recharged by the generator predominantly under braking.
Coasting
The coasting function available with Porsche Doppelkupplung (PDK) enables you to save even more fuel where the situation allows. The engine is decoupled from the transmission to prevent deceleration caused by engine braking. In this way, optimum use is made of the vehicle's momentum, allowing it to coast for longer distances.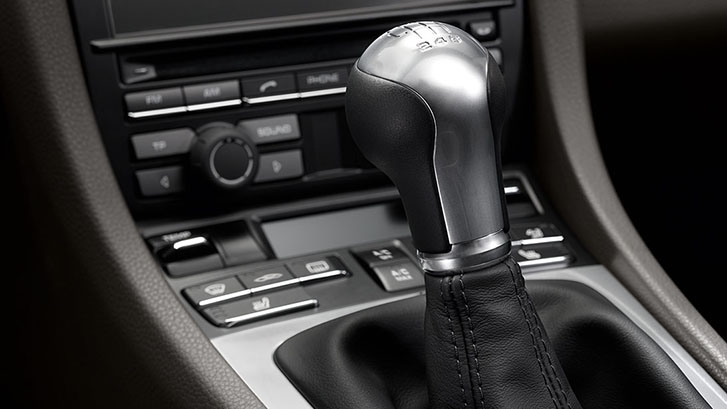 Transmissions
Six-speed manual gearbox
Both Boxster models are equipped as standard with a lightweight six-speed manual gearbox. Gearshifts are smooth and optimally adapted to the respective engine map. Shift throws are short and sporty and the gear lever is easy to operate, enabling a rapid gearshift action and providing a truly engaging driving experience. In conjunction with the optional Sport Chrono Package, the SPORT PLUS button activates the throttle-blip function to make the gearshift process an even more engaging experience.
Porsche Doppelkupplung (PDK)
Available as an option for the Boxster models is 7-speed Porsche Doppelkupplung (PDK), featuring both manual and automatic modes. PDK offers extremely fast gear changes with no interruption in the flow of power, improved acceleration over the manual gearbox, very short response times, reduced fuel consumption and a distinct increase in comfort. In total, PDK has seven forward gears at its disposal. Gears 1 to 6 have a sports ratio and top speed is reached in 6th gear. The 7th gear ratio is longer and keeps engine speed low to improve ride comfort and reduce fuel consumption at higher speeds. With the SPORT button selected, the full advantages of PDK are brought into play: a more immediate response to throttle inputs, even shorter shift times and swift, throttle-blip downshifts on overrun and when braking – always accompanied by an emotive engine sound. With the optional Sport Chrono Package, PDK is enhanced by the 'Launch Control' and 'motorsport-derived gearshift strategy' functions for even faster and firmer gear changes and the best possible performance thanks to a boost in torque during upshift phase.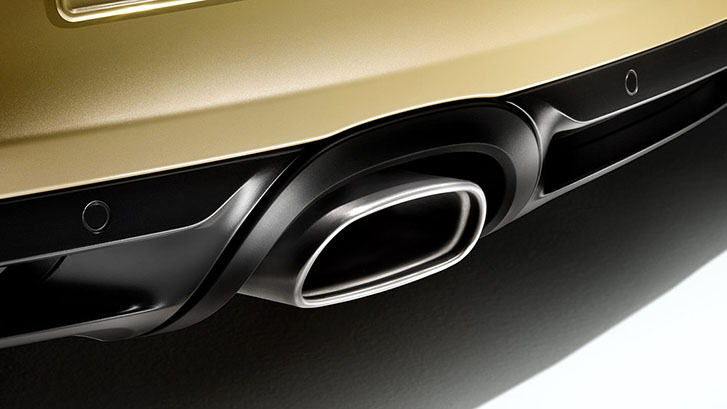 Performance
Exhaust system
In the Boxster models, each cylinder bank has its own stainless-steel exhaust tract. Downstream of their respective rear silencer, the tracts converge into a connecting tube and a single (Boxster) or twin (Boxster S) tailpipe. Having separate tracts means that the exhaust gas can flow more freely. The resulting reduction in pressure loss has a positive impact on power output, torque and the unmistakable engine sound. Available as an option for the Boxster models is the sports exhaust system including sports tailpipe.
Direct Fuel Injection (DFI)
Direct Fuel Injection (DFI) is featured as standard in both Boxster models. Multi-hole injectors deliver fuel directly into the combustion chamber with millisecond precision. The injection pattern has been optimized for torque, power output, fuel consumption and emissions. With direct injection, the engine management system regulates injection timing individually for each cylinder, as well as the injection rate for each cylinder bank. This optimizes the combustion process and therefore fuel economy.
VarioCam Plus
VarioCam Plus is a two-in-one engine concept for adjusting the intake camshafts and switching the lift of the intake valves. The system first differentiates between driver inputs that typify normal, everyday driving and those inputs that demand maximum performance.
Integrated dry-sump lubrication
Integrated dry-sump lubrication ensures a reliable supply of oil even when a sporty driving style is adopted and the vehicle is experiencing powerful lateral acceleration. It also has additional cooling functions. The oil tank is located in the engine, thereby eliminating the need for an external oil tank which saves both space and weight.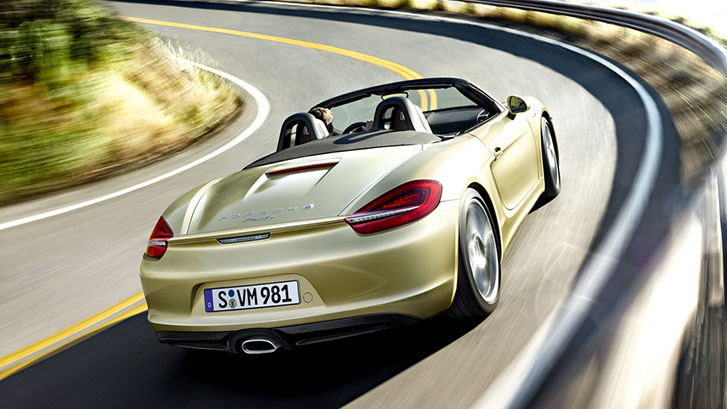 Chassis
Axle concept
The Boxster concept was designed to offer outstanding cornering performance. The new steering system delivers and it even improves the typical Porsche steering feel. It features a variable steering ratio and responds precisely and directly as well as providing customary agility, a high level of comfort and plenty of direct feedback from the road. Power steering Plus, the optional speed-sensitive power-steering system, minimizes steering effort during maneuvering and parking.
Sport Chrono Package
The optional Sport Chrono Package makes your driving experience priceless thanks to an even sportier tuning of throttle response and handling characteristics. The package comprises dynamic transmission mounts, a performance display, a digital and analogue stopwatch and the SPORT PLUS button.
Dynamic transmission mounts
Dynamic transmission mounts are included as part of the optional Sport Chrono Package. They are designed to enhance both performance and comfort.
Porsche Torque Vectoring (PTV)
This optional system for increasing dynamic performance and stability varies the distribution of torque to the rear wheels and includes a mechanically locking rear differential.
Porsche Active Suspension Management (PASM)
Optional PASM, the electronic damping control system, suits the Boxster models down to the ground. PASM actively and continuously regulates the damping force for each wheel according to the road conditions and driving style.
2016 Porsche Boxster Appearance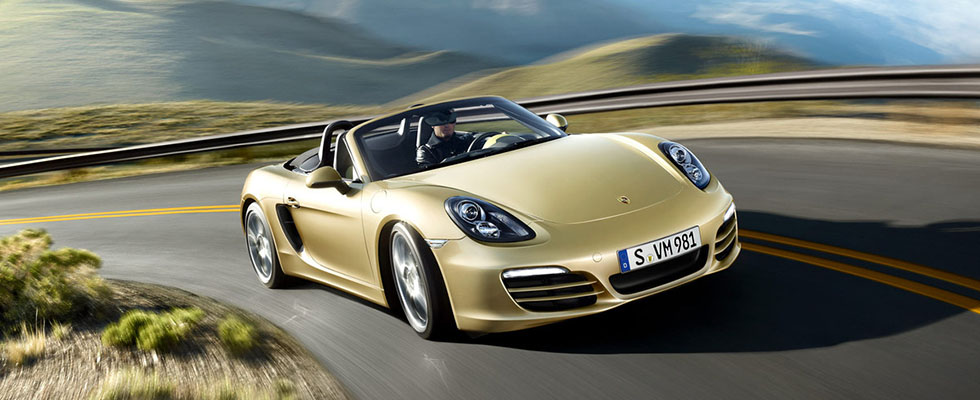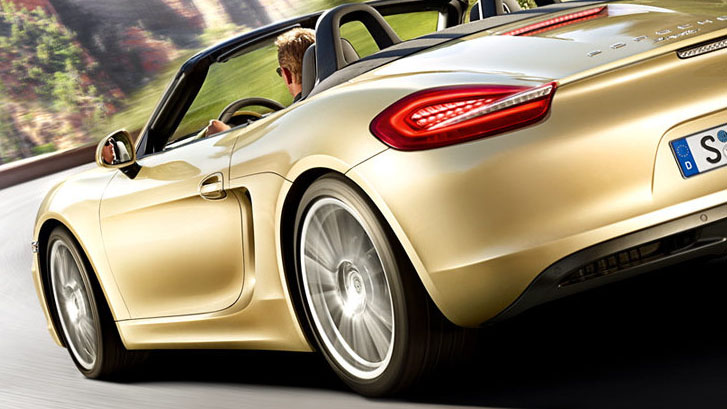 Wheels + TPMS
Wheels
The Boxster is equipped with 18-inch wheels. Their minimalist five-spoke design is sporty and elegant in equal measure. Tire sizes are 235/45 ZR 18 and 265/45 ZR 18 at the front and rear, respectively. The Boxster S has 19-inch wheels with a dynamic dual-spoke design. The tire size at the front is 235/40 ZR 19 and 265/40 ZR 19 at the rear. Wheels up to 20 inches are available as an option.
Tire Pressure Monitoring System (TPMS)
The standard Tire Pressure Monitoring System (TPMS) sends warnings to the on-board computer's display screen in the event of low tire pressure. The 4.6-inch TFT screen in the instrument cluster enables the driver to check the pressure in all four tires. The system updates quickly and accurately after an engine start, tire pressure correction or wheel change.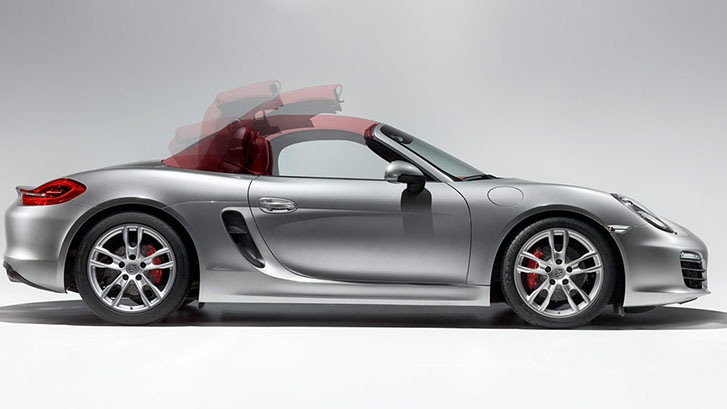 Roof
Fully electric roof
The Boxster models are equipped as standard with a fully electric roof. With the engine running, the opening and closing processes are completed in around nine seconds. The roof is operable up to a speed of approx. 31 mph. As a key design feature, it accentuates the stretched side view of the vehicle. The roof stows away compactly above the engine compartment without reducing the luggage compartment volume. The large rear window is made from glass and is electrically heated and scratch-resistant, so you can continue to enjoy your freedom whatever the weather.
Wind deflector
A wind deflector is available as an option. It reduces air turbulence in the cabin and fits easily to the rollover bar.
2016 Porsche Boxster Comfort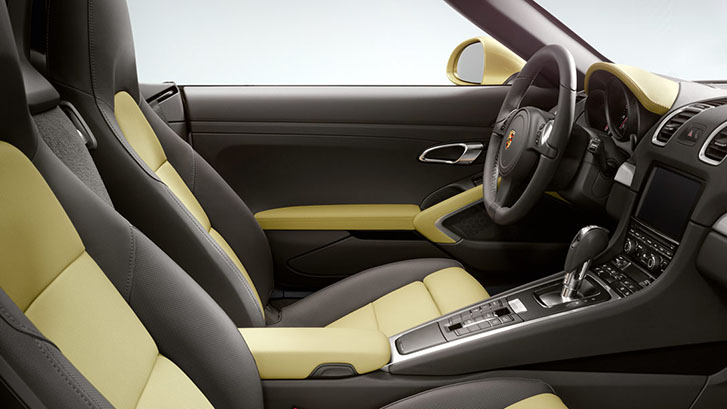 Interior
The generously proportioned interior is light and offers plenty of space for driver and passenger comfort. The individual controls are characterized by their simplicity and ergonomics for intuitive use. The interior materials are high-quality, and the refined tone is enhanced by a wealth of silver-colored details. For even more sporty elegance, you can request the optional leather package for a stylish leather finish on purposefully selected interior features. As always, a comprehensive leather interior package is also available as an option.
Sport steering wheel
The three-spoke sports steering wheel is fitted as standard and offers up to 1.18 in. of adjustment for both height and reach. One press with the thumb and PDK shifts up. One pull with the index finger and PDK shifts down. Either the right or left hand can be used.
SportDesign steering wheel
Visually, the optional SportDesign steering wheel is distinguished by its stylish twin-spoke design. It's in safe hands, even on the sportiest of drives. In conjunction with PDK, the steering wheel features two gearshift paddles. Made from a strong alloy, they are ergonomically located behind the right and left steering wheel spokes. Pull the right-hand paddle and PDK shifts up. Pull the left-hand paddle and PDK shifts down.
Steering wheel heating
For extra comfort on those cold days, a heating function is available as an option for the sports steering wheel and the multifunction steering wheel.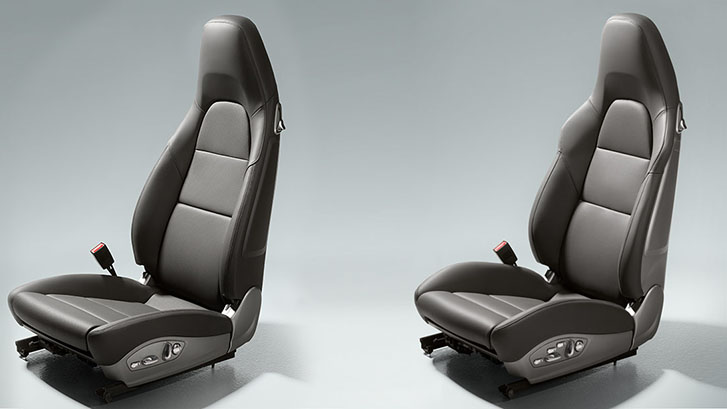 Seats
Sport Seats
The standard Sports Seats are comfortable and provide support even when the car is driven hard into corners. The seat centers are finished in Leather. Electric backrest adjustment and manual height and fore/aft adjustment are integrated as standard.
Sport Seats Plus
The optional Sports Seats Plus are upholstered in smooth-finish leather. The side bolsters of the seat squab and backrest are more prominently defined and have a firmer, more sporty padding for even better lateral support. To help you find the optimum posture, the seats feature electric backrest adjustment and manual height and fore/aft adjustment.
Fully electric Sports Seats
The optional fully electric Sports Seats offer fully electric adjustment of seat height, backrest angle, squab angle and squab depth. Also electrically operated are the fore/aft adjustment, four-way lumbar support and even the steering column. The included memory package supports a range of settings.
Adaptive Sport Seats Plus
For a stronger connection between sport and comfort, adaptive Sports Seats Plus are available on request. These are an enhanced version of the distinctive Sports Seats Plus with the added functionality of fully electric adjustment of both the seat and the side bolsters on the squab and backrest.
Seat heating and ventilation
Seat heating is available as an option for all seats. In conjunction with seat heating, we can equip the seats with seat ventilation on request.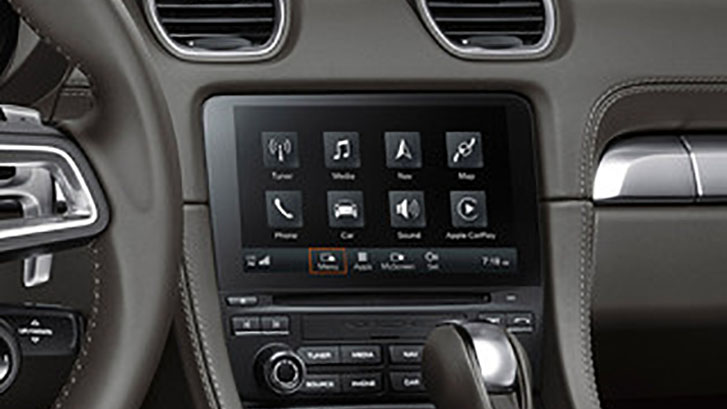 Porsche Communication Management (PCM)
PCM is your central information and communication system. It is powerful and multifunctional, yet easy to operate. The focal point is the intuitive 7-inch high-resolution touchscreen. Almost all functions can be controlled with just your fingertips, although conventional rotary pushbutton controls are still provided. The CD/DVD drive plays CDs and audio DVDs and is MP3-compatible. Audio playback of video DVDs is also supported. A six-disc CD/DVD changer integrated into PCM is available as an option. A navigation module with high-speed hard drive is included with PCM. For route guidance, it is possible to select between a 2D display and a 3D perspective. Split screen mode enables you to view two functions at once, such as the current navigation map and a list of symbols that represent the next navigation instruction.
Voice control system for PCM
Almost all of the functions of PCM can be controlled using the optional voice control system with word-by-word input. The menu item is read aloud exactly as it is displayed on the screen and the voice control system recognizes commands or sequences of numbers, whoever the speaker. It then gives an audible acknowledgment and carries out the functions you request. There is no need to 'train' the system.
Bluetooth® Hands-Free
A standard Bluetooth® interface lets you connect your Bluetooth® enabled mobile phone to the PCM with Handsfree Profile (HFP), allowing you to receive and place calls. Basic functions can be controlled via PCM or the optional multifunction steering wheel.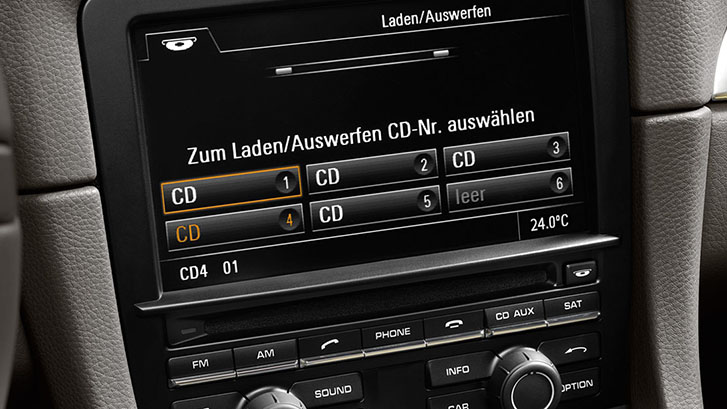 Audio
BOSE® Surround Sound System
This high-end audio system comprises eight amplifier channels with a total output of 445 watts. Its 10 loudspeakers, including an active subwoofer concealed behind the dashboard, deliver a balanced acoustic pattern. In combination with optional Porsche Communication Management (PCM), the BOSE® Surround Sound System enables audio playback of DVDs and is thus able to make full use of the impressive sound spectrum of 5.1 digital recordings. Of course, you can still play other audio sources, such as CDs and MP3s, in stereo or, at the push of a button, in one of the virtual surround modes generated by BOSE® Centerpoint® 2. The BOSE®-patented AudioPilot® noise compensation technology uses a microphone to continuously measure the ambient noise inside the vehicle and adapts music playback instantly and automatically so that a consistent sound is maintained – whatever the driving conditions.
Burmester® High-End Surround Sound System
Components used in the car are as sophisticated as the components that Burmester® puts into its high-end home audio systems. How do the numbers sound? 12 amplifier channels with a total output of 821 watts and 12 loudspeakers including an active subwoofer. The active subwoofer is integrated in the bodyshell itself. Not only does this provide ideal conditions for the sound, it is consistent with the principles of lightweight construction as applied in motorsport. The pure, sporty design makes it clear that the appeal of the Burmester® High-End Surround Sound System is as much about the visual as it is the audio. Typically Porsche.
2016 Porsche Boxster Safety
New Car Limited Warranty & Porsche 24-Hour Roadside Assistance Program for 4-Years / 50,000 Miles (whichever occurs first)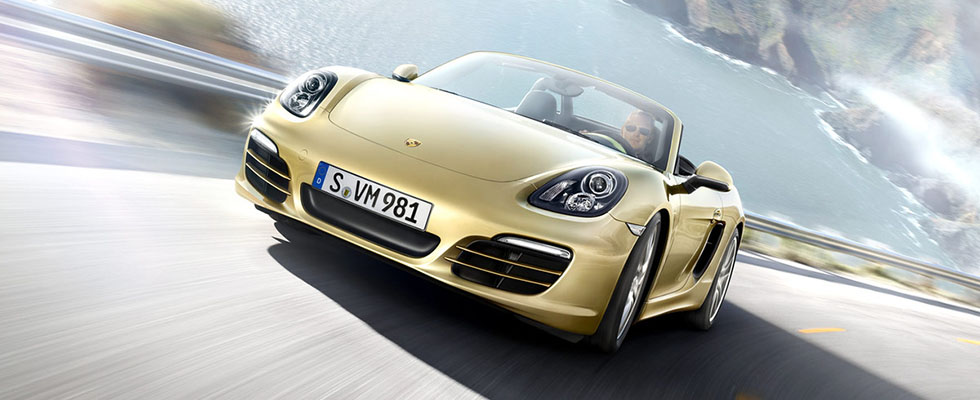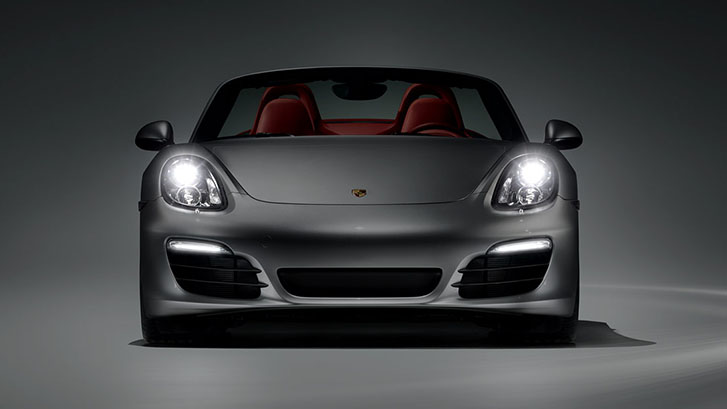 Lights
Clear glass halogen headlights are fitted as standard on the Boxster. The Boxster S is equipped as standard with Bi-Xenon™ headlights. On both models, LED daytime running lights and position lights are housed in a separate auxiliary light unit above the outer air intakes.
Bi-Xenon™ headlights including Porsche Dynamic Light System (PDLS)
The optional Porsche Dynamic Light System (PDLS), which comprises Bi-Xenon™ headlights with halogen main-beam headlights and automatic dynamic range control, provides uniform illumination of the road whether low or main beam is selected. The dynamic cornering light function swivels the main headlights towards the inside of a curve based on steering angle and road speed. The system also includes a speed-sensitive headlight range control function. With adaptive light systems, it is possible for the maximum range of the low beams and their lighting power to be adjusted as a function of the speed of the vehicle.
Automatic headlight activation
In the new Boxster models, automatic headlight activation is available as standard. The system automatically switches between daytime running lights and low beam based on ambient lighting conditions.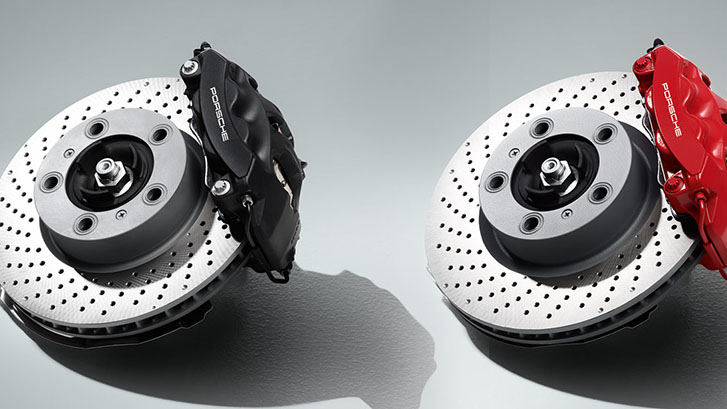 Braking system
Porsche brakes set standards worldwide for stopping power and stability. For the Boxster models, braking performance is as essential as driving performance. Both models are equipped with four-piston aluminum monobloc fixed calipers at the front and rear. This design means that, not only are the brakes extremely resistant to deformation, they are lightweight for a particularly fast and sensitive braking response. Large brake calipers help to provide excellent braking and component stability even during continuous use. These two characteristics have also been optimised by the brake ventilation system with air spoiler at the front and rear axles. The dynamics of the Boxster and Boxster S also demand appropriate brake discs. All Boxster brake discs are internally vented and cross-drilled for improved braking in wet conditions. With a diameter of 330 mm, the front brake discs of the Boxster S are 15 mm larger than those of the Boxster. The diameter of the rear brake discs is 299 mm on both models. The brake calipers on the Boxster and Boxster S are black and red, respectively.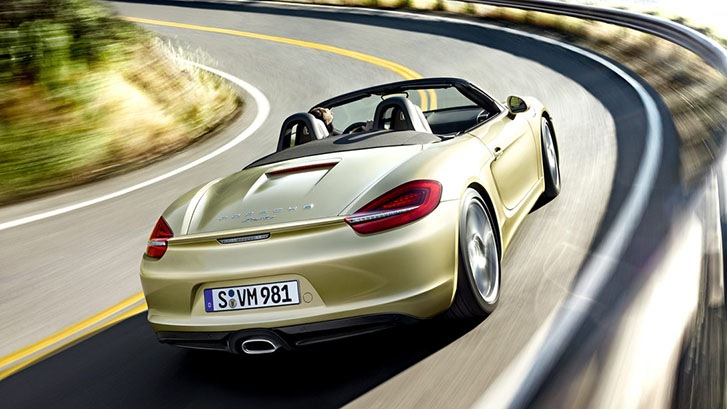 Porsche Stability Management (PSM)
Enhanced Porsche Stability Management (PSM) is fitted as standard. This system automatically maintains stability even at the limits of dynamic driving performance. Sensors continuously monitor the speed, yaw velocity and lateral acceleration of the car. Using this information, PSM is able to calculate the actual direction of travel at any given moment. If the car begins to oversteer or understeer, PSM applies selective braking on individual wheels in order to restore stability. Under acceleration on wet or low-grip road surfaces, PSM improves traction – as well as agility and safety – using the automatic brake differential (ABD) and antislip regulation (ASR). Integrated ABS is designed to minimise braking distances. If you prefer an ever sportier drive, PSM can be switched off. For your safety, however, PSM remains set to intervene if the vehicle is braked and ABS assistance is required. ABS and ABD remain switched on at all times. Also included with PSM are engine drag torque control (EDC), precharging of the brake system and brake assist.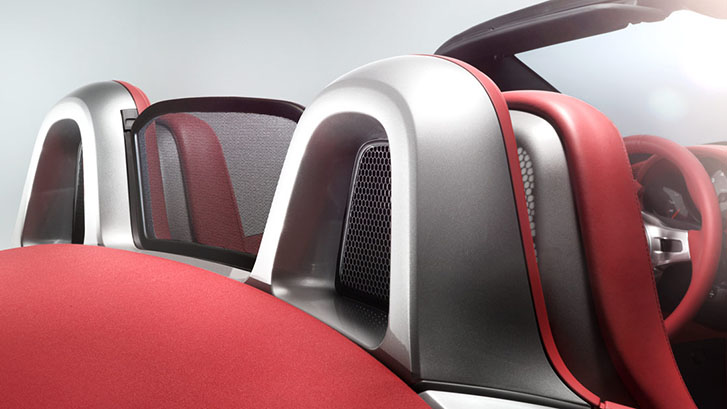 Airbags, Rollover Protection & Body Design
To protect the driver and passenger, the Boxster models are equipped with full-size airbags, which are inflated in two stages depending on the severity and type of accident (e. g. frontal or offset frontal).
Porsche Side Impact Protection System (POSIP)
Both Boxster models are equipped as standard with the Porsche Side Impact Protection System (POSIP). It comprises two side airbags on each side. An integral thorax airbag is located in the outer side bolster of each seat, while the door panels each contain an upwards-inflating head airbag.
Rollover protection
Dual rollover protection creates survival space in the event of a rollover or side impact.
Engineered body design
The bodyshell of the Boxster models is based on an intelligent lightweight principle involving the composite construction of aluminum and steel.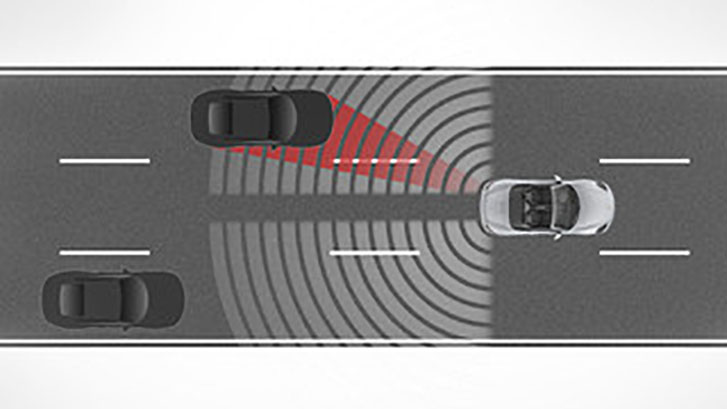 Assistance Systems
Cruise control
Optional cruise control helps you stay within the speed limit, it also helps you to save fuel by maintaining a constant speed.
Adaptive cruise control including Porsche Active Safe (PAS)
Also available as an option in conjunction with Porsche Doppelkupplung (PDK) is the enhanced version of cruise control, which regulates the speed of your vehicle in line with the speed of the vehicle in front.
Speed limit indicator
The optional speed limit indicator informs you about speed limits, overtaking restrictions and when they are lifted, as recorded by a camera near the rear view mirror.
ParkAssist
Optional ParkAssist is activated the moment you select reverse gear.
Reversing camera
The optional reversing camera using a camera image and dynamic guidelines to help you with precise parking and manoeuvring.
2016 Porsche Boxster Specification

Height: 50.5 in.
Width (w/ mirrors folded): 70.9 in.
Wheelbase: 97.4 in.
Length: 172.2 in.
Specs reflect base model unless otherwise noted.
| Engine | Manual | PDK |
| --- | --- | --- |
| Layout / number of cylinders | 6 | 6 |
| Displacement | 2.7 l | 2.7 l |
| Engine layout | Mid-engine | Mid-engine |
| Horsepower | 265 hp | 265 hp |
| @ rpm | 6700 rpm | 6700 rpm |
| Torque | 206 lb.-ft. | 206 lb.-ft. |
| Compression ratio | 12.5 : 1 | 12.5 : 1 |
| Body | Manual | PDK |
| Length | 172.2 in. | 172.2 in. |
| Width | 70.9 in. | 70.9 in. |
| Height | 50.5 in. | 50.5 in. |
| Wheelbase | 97.4 in. | 97.4 in. |
| Maximum payload | 739 lbs | 739 lbs |
| Curb weight | 2888 lbs | 2954 lbs |
| Luggage compartment volume | 5.3 cu. ft. (front) / 4.6 cu. ft. (rear) | 5.3 cu. ft. (front) / 4.6 cu. ft. (rear) |
| Fuel Tank Capacity | 16.9 gal. | 16.9 gal. |
| Performance | Manual | PDK |
| --- | --- | --- |
| Top Track Speed | 164 mph | 162 mph |
| 0 - 60 mph | 5.5 sec | 5.4 sec (5.2 s Sport+) |
| Transmission | Manual | PDK |
| --- | --- | --- |
| Manual Gearbox | 6-speed with dual-mass flywheel and self-adjusting clutch | - |
| PDK | - | 7-speed Porsche Doppelkupplung (PDK) |
Fuel Consumption
Manual
PDK
City (estimate)
20 mpg
22 mpg
Highway (estimate)
30 mpg
32 mpg

EPA estimate; your mileage may vary.