2016 Mini Paceman OVERVIEW
2016 Mini Paceman For Sale
"With roomy, lounge rear seating and a no-cost sports suspension option, one ride in the MINI Paceman proves it's more than just a handsome grille." —miniusa.com
1.6 - Liter Overhead Cam (OHC), 16– Valve Inline 4 - cyl. Aluminum Engine w/ Variable Valve Lift Timing
6-Speed Manual Transmission
Up to 27 city / 32 highway
Anti-Lock Braking System (ABS)
121 to 208 hp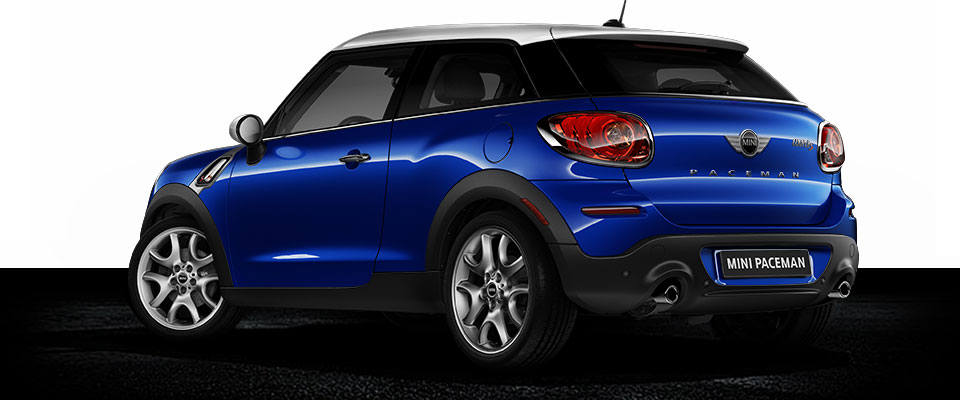 Mini Paceman For Sale
Mini Paceman PERFORMANCE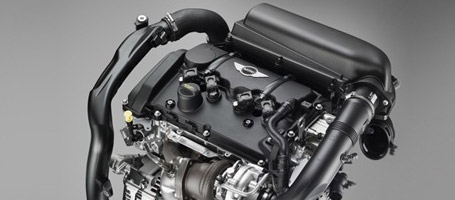 Turbocharged 16-Valve Alloy Engine
Press the Start Button on all Cooper S models and you'll unleash the growl of a 16-valve, lightweight aluminum alloy engine, equipped with Valvetronic technology – which controls the amount of lift of the intake valves on each cylinder for precise cylinder fill – to enhance performance while consuming less fuel. Outfitted with a twin-scroll turbocharger and direct injection, this engineering marvel delivers 181hp of ultra-smooth, pure giddy-up and go. In addition to more overall "umph," this engine is tuned to provide a potent dose of low-end torque and rapid acceleration. With 177 lb-ft of push that peaks at just 1600 RPM and is maintained all the way to 5000 RPM, jetting past other cars will quickly become your new hobby. Kick the overboost and torque bumps torque all the way to a pin-back 192 lb-ft.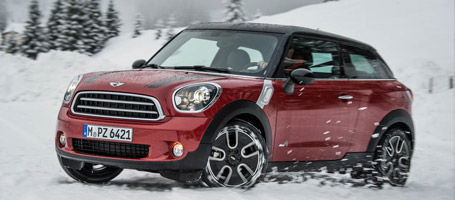 All4 All-Wheel Drive
Know of a secret beach? A hidden trail? Or just need to conquer some snow and ice on your way to work? We'll get you there. The MINI ALL4 all-wheel drive system was made to take on the most challenging of terrain. And with marked improvements in steering, traction and stability, you'll enjoy your experiences on and off the road tenfold. How do we know this? The ALL4 permanent all-wheel drive system distributes engine power and torque between the front and rear axles for optimized traction on nearly any road condition. Torque split is instantaneous and varies seamlessly based on multiple factors, including speed, steering angle and rate of acceleration. Know what that means? Serious sticking power.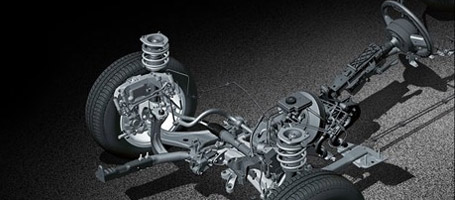 Performance Suspension
Unlike many other cars in their class, our standard Macpherson suspension system features multi-link rear suspension to help keep your wheels at their optimal angle to the road and your tires in full contact with the surface. An especially handy feature for high-speed cornering or unstable road surfaces. The system also has front and rear anti-sway bars and lightweight aluminum rear trailing arms that reduce unsprung weight and increase agility to provide top performance when attacking sharp curves. For even more aggressive performance, our optional Sport Suspension features high-tuned springs and dampers.
2016 Paceman APPEARANCE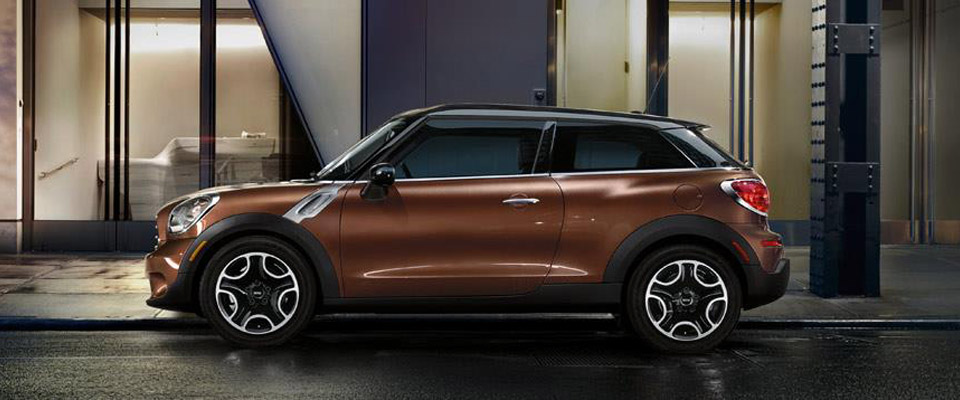 Mini Paceman COMFORT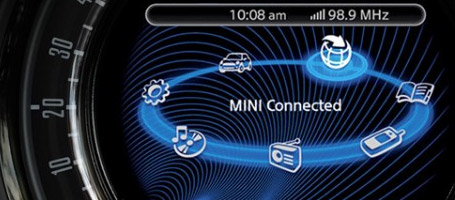 Technology
A car that automatically adjusts the speed of the windshield wipers and stereo volume to match how fast you're going. A high-def screen with silky smooth Pandora® and iOS cover flow. Headlamps that swivel to light the way around corners for you. Bluetooth phone pairing that's actually simple to use. Adjustable mood lighting. MINIs come packed with exceptional technology designed to enhance and simplify your motoring experience.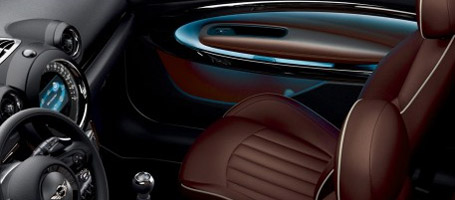 Mood Lighting
Did you know that MINIs are so customizable that they can even match your mood? From day-to-day, hour-to-hour, heck, even minute-to-minute – we've all spent time in traffic – your MINI's mood lighting can change right along with you. Adjustable accent lighting in the door handles, storage compartment in the doors, and soft light for the instrument panel in over 10 colors with varying degrees of brightness means your MINI will always radiate your mood.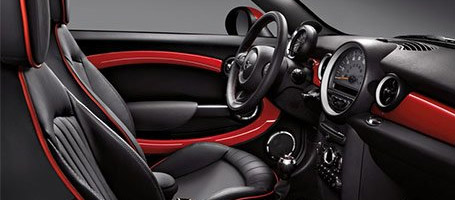 Interior Trim
Every car company gives you options for upholstery. We offer 14. We also give you options for things other companies don't even have names for, like your MINI's headliner, color line, dash surface, door panel, rear view mirror cap, door sill, center console trim, center rail and door insert.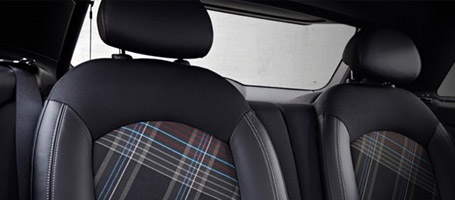 Lounge Seating
Each of the Paceman's four seats is fit for a king. The front 6-way adjustable sport seats have larger side bolsters for extra support around sharp turns. And both full-fledged individual rear chairs have armrests, making territorial elbow battles a thing of the past.
2016 Mini Paceman SAFETY & WARRANTY
4-YEAR/50,000-MILE LIMITED WARRANTY
At MINI, our commitment to quality, durability and customer satisfaction is clearly demonstrated by the 4-year/50,000-mile MINI New Passenger Car Limited Warranty and a 12-year/unlimited-mileage warranty against rust perforation. And we're not just talking about a couple key parts of your MINI. Our warranty covers everything, bumper to bumper and everything in between, except the tires.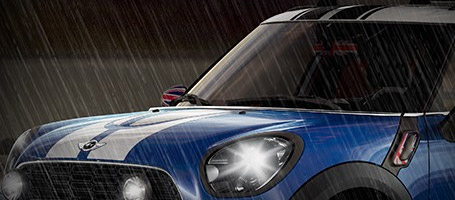 Engine Immobilizer
Stealing a MINI is extremely tough. Sure, it's partly because even cold-blooded thieves have hearts, and are somewhat reluctant to steal people's most personal possessions. But mainly it has to do with our sophisticated Engine Immobilizer system that makes the starter useless without the key.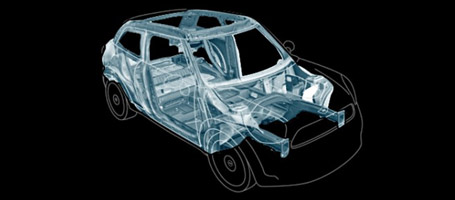 Seven Airbags
The MINI Paceman comes armed and ready with 7 total front and side airbags: 2 front, 2 side-impacts in each front seat, 2 ceiling mounted side curtains and 1 additional knee airbag on the passenger side. With "smart" safety sensors regularly monitoring driver and front passenger position, seatbelt use and impact severity, this sophisticated system will deploy each airbag at the safest, most optimal rate. And because the side-impact airbags are in the seat (rather than the door), they move with you and will open in exactly the right spot – no matter where your seat is. The real innovation, though, are our side-curtain airbags. Set in the middle of the roof area on both sides, they stay inflated longer than conventional airbags, helping to prevent head or neck injuries that can commonly occur in multiple-impact collisions, while helping to safeguard you from flying glass.