2016 Mini Convertible OVERVIEW
2016 Mini Convertible For Sale
"All the feistiness of the Hardtop, but with our 3-in-1 soft-top that features an adjustable sunroof and heated glass rear window. Both rarities as far as convertibles go. With unlimited headroom and standard climate control, courtesy of Mother Nature." —miniusa.com
1.5 L 3-Cylinder Engine
Up to 27 city / 38 highway
134 to 189 Horsepower
ABS Electronic Breakforce Distribution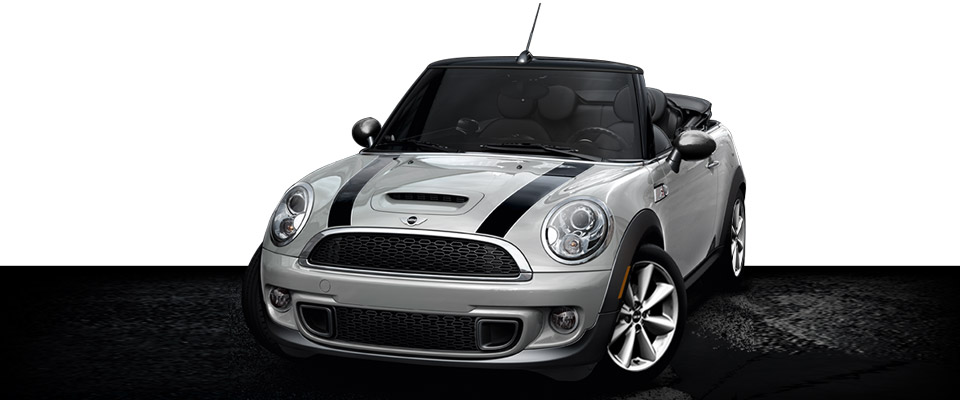 Mini Convertible For Sale
Mini Convertible PERFORMANCE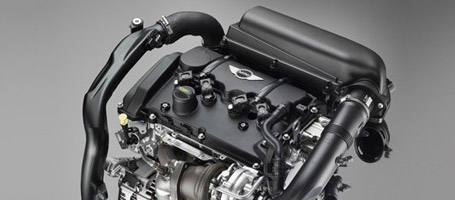 Turbcharged 16-Valve Alloy Engine
Press the Start Button on all Cooper S models and you'll unleash the growl of a 16-valve, lightweight aluminum alloy engine, equipped with Valvetronic technology – which controls the amount of lift of the intake valves on each cylinder for precise cylinder fill – to enhance performance while consuming less fuel. Outfitted with a twin-scroll turbocharger and direct injection, this engineering marvel delivers 181hp of ultra-smooth, pure giddy-up and go. In addition to more overall "umph," this engine is tuned to provide a potent dose of low-end torque and rapid acceleration. With 177 lb-ft of push that peaks at just 1600 RPM and is maintained all the way to 5000 RPM, jetting past other cars will quickly become your new hobby. Kick the overboost and torque bumps torque all the way to a pin-back 192 lb-ft.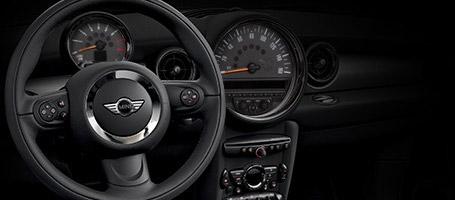 Electric Power-Assisted Steering
"Super-responsive", "incredibly tight" and "unfreakingbelievable" are both terms we've heard to describe the amazingly direct feel of a MINI's steering. The fully electronic system makes adjustments on the go, delivering custom control whether you're maneuvering into a parking space or aiming through a sharp curve in Sport Mode. The EPAS system even helps improve engine performance and reduce fuel consumption since it doesn't draw power from the engine.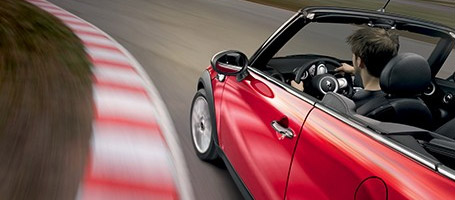 Cornering Break Control
If a driver of a MINI brakes while cornering at speed or changing lanes, Cornering Brake Control (CBC) will help improve the vehicle's stability. By optimizing the braking effects being applied to each wheel and evening out the braking pressure from side-to-side, the CBC system helps drivers maintain control at critical times on the road.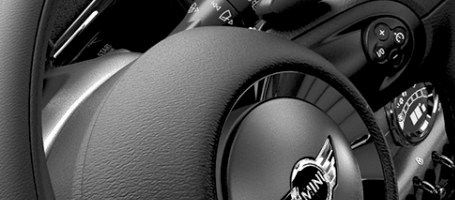 Paddle-Shifters
Did you really think you could hop into a MINI and not feel like a Formula 1 racecar driver? These Paddle Shifters for the 6-speed automatic transmission will ensure you do. Forget about a clutch. These push-of-the-button shifters on your steering wheel let you control your gearshift points to really maximize your MINI's performance. It's the best of both automatic and manual transmissions in one. Though side effects may include spontaneous visions of checkered flags.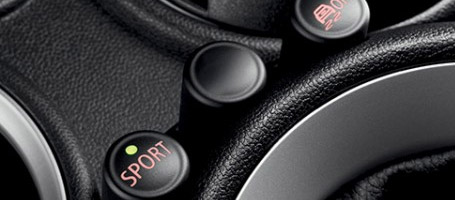 Sport Mode
If you're looking for even more motoring fun, just pop your MINI's Sport Button. This standard feature adjusts various settings to provide even faster acceleration and tighter steering. If paired with an automatic transmission, it will even adjust your shift points for quicker gear changes. And on Cooper S and John Cooper Works models, the exhaust makes a distinctive "popping" sound during deceleration. We almost called it the 'yipeeeeeee!' button. But all the letters didn't fit.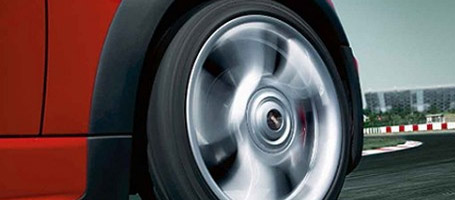 Performance Suspension
Unlike many other cars in their class, our standard Macpherson suspension system features multi-link rear suspension to help keep your wheels at their optimal angle to the road and your tires in full contact with the surface. An especially handy feature for high-speed cornering or unstable road surfaces. The system also has front and rear anti-sway bars and lightweight aluminum rear trailing arms that reduce unsprung weight and increase agility to provide top performance when attacking sharp curves. For even more aggressive performance, our optional Sport Suspension features high-tuned springs and dampers.
2016 Convertible APPEARANCE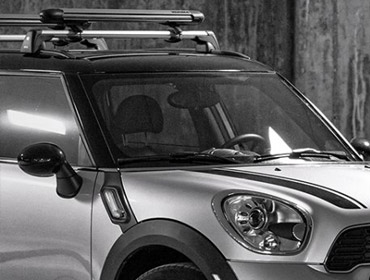 ACCESSORIES
With a MINI you can pick the color. Of the union jack flags. That are on those cap thingies that keep air in your tires. And if union jack's not your style, valve stem caps come in checkered flags, silver, plain black and more. And that's pretty much how it goes with everything. Whether it's mirror caps, driving lamps, exhaust tips, side scuttles, door handles, door sills, roof racks, roof graphics, the gear shift knob, steering wheel or the kitchen sink, you can dial it in however much or little feels right.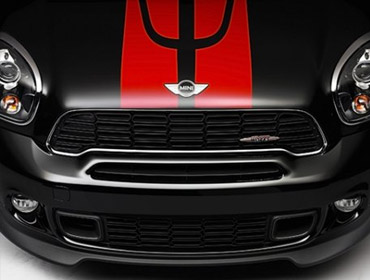 STRIPES
To stripe or not to stripe – that is the question facing every MINI owner. Perhaps no other single item signifies a motorer's personality so well. Not boxers or briefs, cats or dogs, or even republican or democrat. Of course, driving a MINI is a statement in itself. But stripes take it to the next level. They show the world you're not afraid to take a bold stance. That you have a thirst for adventure. Or that you just like the slimming effect.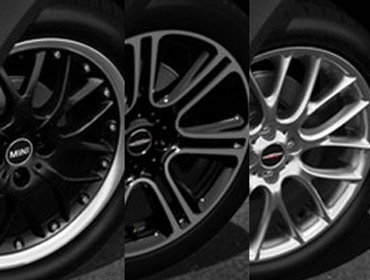 WHEELS
With so many wheel options to choose from – more than a dozen for some models – you can decide exactly how your MINI will roll. Just choose your color and style knowing that all of our wheels are built with performance in mind.
Mini Convertible COMFORT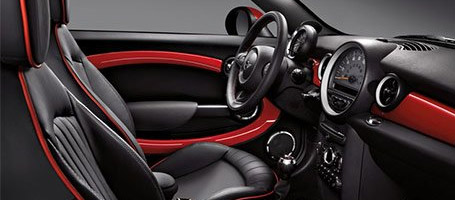 Interior Trim
Every car company gives you options for upholstery. We offer 14. We also give you options for things other companies don't even have names for, like your MINI's headliner, color line, dash surface, door panel, rear view mirror cap, door sill, center console trim, center rail and door insert.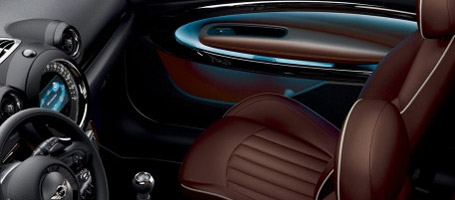 Mood Lighting
Did you know that MINIs are so customizable that they can even match your mood? From day-to-day, hour-to-hour, heck, even minute-to-minute – we've all spent time in traffic – your MINI's mood lighting can change right along with you. Adjustable accent lighting in the door handles, storage compartment in the doors, and soft light for the instrument panel in over 10 colors with varying degrees of brightness means your MINI will always radiate your mood.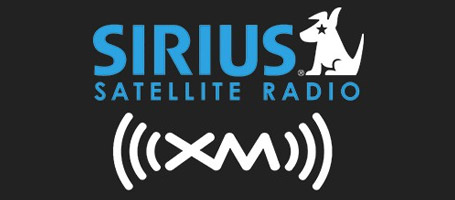 SiriusXM Satellite Radio
Our optional 12-month subscription to the Sirius All Access Package includes over 140 channels of commercial free music plus sports, news, talk, comedy, entertainment and more. Plus, over 160 channels of SiriusXM Internet Radio. So you can get great staellite radio entertainment wherever you go - on the road, at your computer or even through your smartphone or tablet.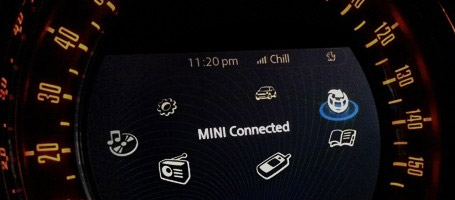 MINI Connected
WIth MINI Connected, a 6.5" high-def display is your mobile command center, giving you safe, hands-free access to your smartphone (you're gonna need more playlists) and apps designed specifically for your MINI. Apps like MINIMALISM Analyzer, Mission Control, Driving Excitement and Dynamic Music – which plays music to suit your current driving situation.
2016 Mini Convertible SAFETY & WARRANTY
4-YEAR/50,000-MILE LIMITED WARRANTY
At MINI, our commitment to quality, durability and customer satisfaction is clearly demonstrated by the 4-year/50,000-mile MINI New Passenger Car Limited Warranty and a 12-year/unlimited-mileage warranty against rust perforation. And we're not just talking about a couple key parts of your MINI. Our warranty covers everything, bumper to bumper and everything in between, except the tires.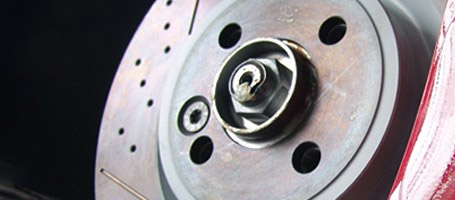 ABS + Electronic Brakeforce Distribution
With the latest generation of 4-sensor, anti-lock brakes a MINI helps you stop on a dime while remaining in complete control. MINI also comes standard with Electronic Brakeforce Distribution (EBD) to automatically distribute brake force to different wheels depending on your MINI's current load and balance.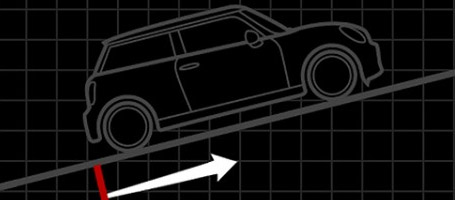 Hill Assist
Our Hill Assist feature makes starting out on a hill and learning to drive a stick a piece of cake. By holding the car's position for 2 seconds, even on an incline, the system prevents you from rolling back as you move your foot off the brake pedal over to the gas.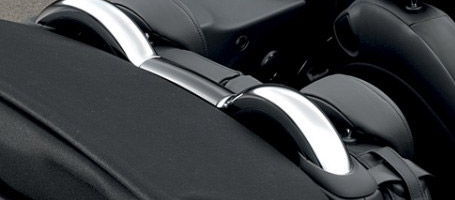 Rollover Protection Bars
We hope you won't need this one. But just in case, we rigidly mounted this bad boy to the frame behind the rear seats. And it's hidden out of the way to improve rearward visibility. Should a rollover occur, the MINI Convertible's network of safety systems will deploy the safety bar within milliseconds, helping to keep the car's occupants protected.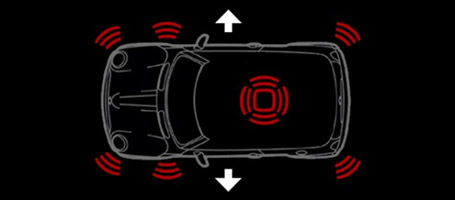 Crash Sensor System
In the event of an accident, your MINI will act swiftly to initiate the Crash Sensor System and help minimize the risk of further danger. After an impact a MINI will automatically unlock the doors and turn on its interior and hazard lights. If the airbags have been deployed, your MINI will even automatically cut off the fuel pump, helping reduce the risk of a dangerous fire being started.