2016 Mercedes-Benz S-Class Sedan OVERVIEW
2016 Mercedes-Benz S-Class Sedan For Sale
4.7L biturbo V-8
449 horsepower
17/26 MPG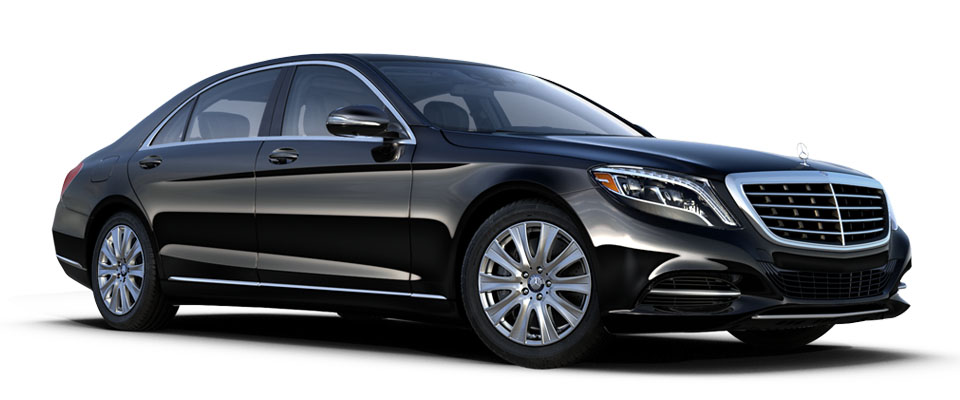 2016 Mercedes-Benz S-Class Sedan MODELS

Mercedes-Benz S-Class Sedan For Sale
Mercedes-Benz S-Class Sedan PERFORMANCE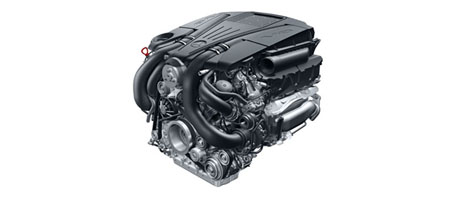 4.7L Biturbo V-8 Engine
Generating 449 hp, the 4.7-liter V-8 combines twin turbos and numerous advances to deliver more torque from less fuel, with cleaner emissions. Rapid-multispark ignition can fire up to four times per millisecond, while high-pressure Direct Injection can fine-tune fuel spray in 0.1 millisecond, reducing emissions, fuel consumption and noise. A lightweight diecast-alloy block, widely variable valve timing, reduced friction, and clever "on-demand" ancillary components further boost efficiency.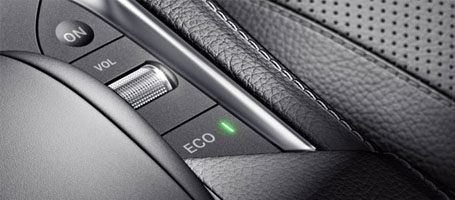 ECO Start/Stop System
A fuel-saving ECO Start/Stop system automatically shuts off the engine at stoplights and other idle situations. As soon as the driver lifts off the brake, the engine instantly restarts, for immediate acceleration response. The ECO Start/Stop system can also be shut off by the driver at any time.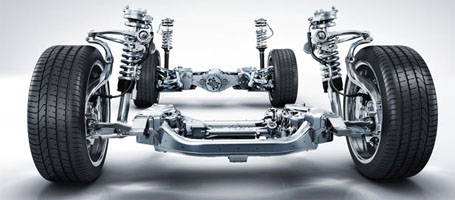 7-Speed Automatic Transmission With Shift Paddles
Smooth, responsive and efficient, the 7-speed automatic offers the ideal response in virtually every driving situation, from relaxed cruising to quick acceleration. Two overdrive ratios enhance highway fuel-efficiency. An electronic selector and shift paddles on the steering wheel let you control all gear changes with your hands on the wheel. Adaptive logic paces automatic shifting to match your driving style. And the shift paddles let you enjoy manual control anytime.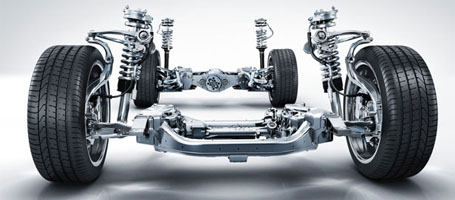 AIRMATIC® Suspension
For a balanced, comfortable ride, the AIRMATIC® semi-active suspension employs electronically controlled air springs that adjust to changing driving conditions. Reengineered components offer quicker response with lighter system weight. AIRMATIC's automatic 4-wheel level control helps compensate for additional cargo or passengers. It also lowers the ride height at higher speeds for improved aerodynamics, stability and efficiency.
2016 S-Class Sedan APPEARANCE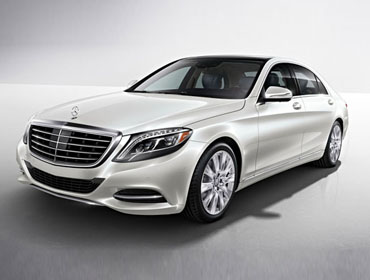 Design leadership
With its ideal proportions, the 2016 S-Class is majestic in presence, yet sleek and athletic. From its proud chrome grille to its strong rear shoulders, it clearly conveys the power and strength within. Yet its subtle details are just as compelling. Its unusually crisp body creases, impossibly tight tolerances, intriguing use of brightwork and LED illumination make it the embodiment of confident elegance, and pure S-Class in every way.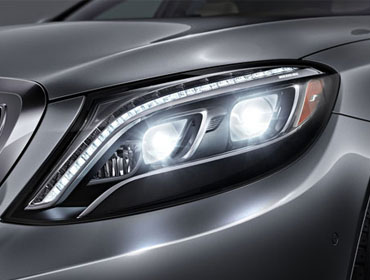 All-LED exterior lighting
The S-Class is the first car without a single lightbulb since the advent of electric lighting in automobiles. From its headlamps to its distinctive three-tier taillamps, nearly 200 long-lasting and energy-efficient LEDs accomplish every exterior lighting function with distinctive style. LEDs also offer quicker illumination, offering other drivers more time to react to your brake lamps and other signals.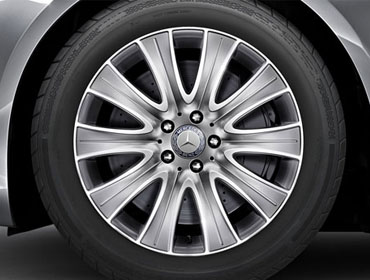 18-inch twin 5-spoke alloy wheels
Substantial in size and style yet light in weight, the standard 18-inch wheels feature a new design with distinctive twin spokes whose bright silver edges stylishly outline the five large wheel openings. Darker, contrasting inlays add to their sporty yet elegant appearance. They're fitted with all-season Extended Mobility tires.
Mercedes-Benz S-Class Sedan COMFORT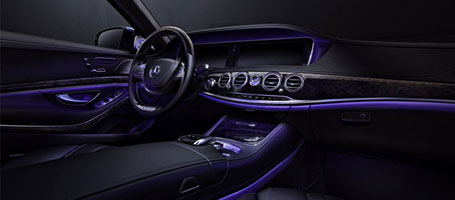 All-LED Interior Lighting
Approximately 300 LEDs bring extraordinary lighting effectiveness and a unique sense of environment to the cabin, again without employing a single conventional lightbulb. From the elaborate ambient lighting system, offering seven color options and multiple zones, to the subtle yet crisp lighting of the storage areas, footwells and even the instrument displays, the lighting concept of the S-Class promotes safer, less stressful driving and a sense of well-being for all aboard.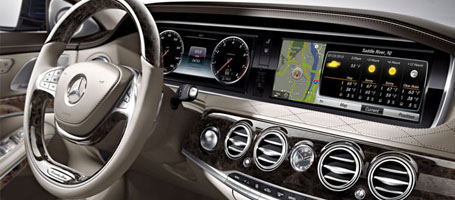 Advanced Instrumentation And Controls
A pair of 12.3-inch high-resolution screens use a variety of reconfigurable displays to unify every function of traditional gauges and advanced in-car technologies with exceptional clarity. The elegant analog-style gauges, as well as the realistic illustration and animation of driving systems, vehicle settings and convenience features are all brought to life with intuitive visuals that make even the most advanced features quickly feel like second nature.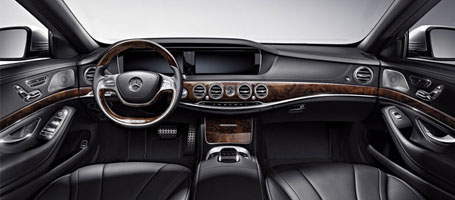 Handcrafted Cabin
While the palatial S-Class cabin is overflowing with advanced technology, timeless and thoughtful attention to detail ensures that it's never overwhelming. Extensive hand-tailoring of the leather, with an abundance of precisely topstitched upholstery on virtually every surface, teams with a tantalizing array of exotic, handcrafted wood trim options and aluminum accents. The net effect envelops the occupants in a sense of time well spent, both in its craftsmanship and your enjoyment of it.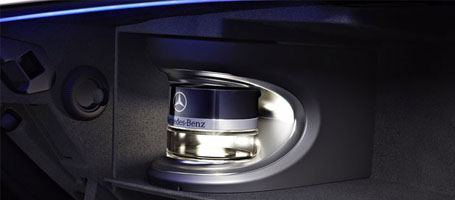 Cabin Fragrance System
Featuring an elegant, LED-backlit vial in the glovebox and its own ductwork, a standard fragrance atomizer offers a dimension of cabin ambiance never before offered in a production automobile. Any of four distinctive yet subtle aromas is gently atomized at periodic intervals into the cabin in such a way that it neither lingers on the cabin surfaces nor stays on your clothes. The vial is easily replaced when you'd like to change scents, or you may fill one with your own favorite fragrance.
2016 Mercedes-Benz S-Class Sedan SAFETY & WARRANTY
MB Limited Warranty
All new Mercedes-Benz vehicles are protected by our New Vehicle Limited Warranty, covering defects in material or workmanship for 48-months or 50,000 miles, whichever comes first. For added protection, the Mercedes-Benz Extended Limited Warranty offers continued peace of mind with prolonged coverage tailored to your needs.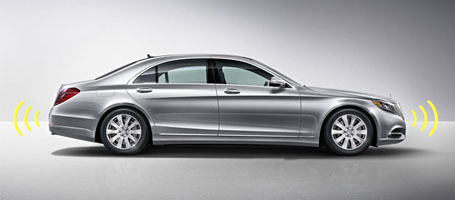 Collision Prevention Assist
Radar-based technology alerts you if you're approaching a vehicle ahead, or even some stationary objects, at a speed and distance that suggest a collision is likely. As soon as the driver starts to brake, its Adaptive Brake Assist automatically provides the ideal level of braking, to help prevent a collision or reduce its severity. The system can also provide autonomous braking from speeds up to 65 mph, and can activate the features of PRE-SAFE®.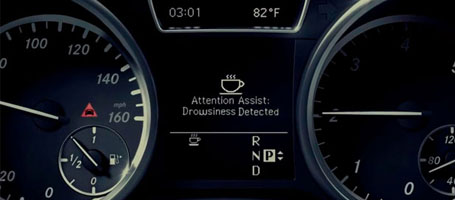 ATTENTION ASSIST®
The first system of its kind, ATTENTION ASSIST® continuously monitors up to 70 parameters of driving behavior, and can automatically alert the driver with both visual and audible warnings if it detects signs of drowsiness on long trips. With enhanced sensitivity, the system can also help detect drivers who begin their trip drowsy, and offer more useful information to drivers along their journey via a new dashboard display.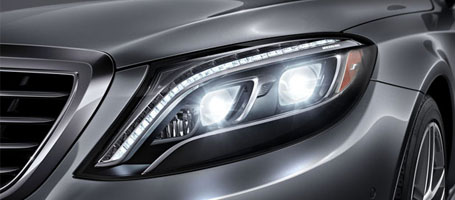 Active Full-LED Headlamps
Pioneered by Mercedes-Benz, active full-LED active headlamps generate light that's even closer to natural daylight than the standard Bi-Xenon headlamps. Active Curve Illumination and Adaptive Highbeam Assist continuously vary the beam pattern of the 50 LEDs in each headlamp to help maximize the illumination of corners and straightaways, without creating glare for other drivers.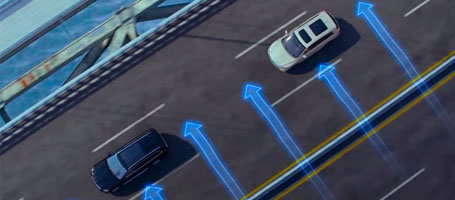 Crosswind Assist
Interpreting information that is continually supplied by the car's Electronic Stability Program (ESP®), electric power steering and suspension sensors, Crosswind Assist help detect the effects of strong side winds on the vehicle's handling stability at highway speeds. Whether caused by lateral gusts or even a passing truck, the system helps keep the car on course via strategic braking of the wheels on one side of the vehicle, as well as adjustments to the MAGIC BODY CONTROL® when so equipped.