2016 Mercedes-Benz AMG GT Coupe OVERVIEW
2016 Mercedes-Benz AMG GT Coupe For Sale
4.0L AMG biturbo V-8
503 horsepower
3.7 sec Acceleration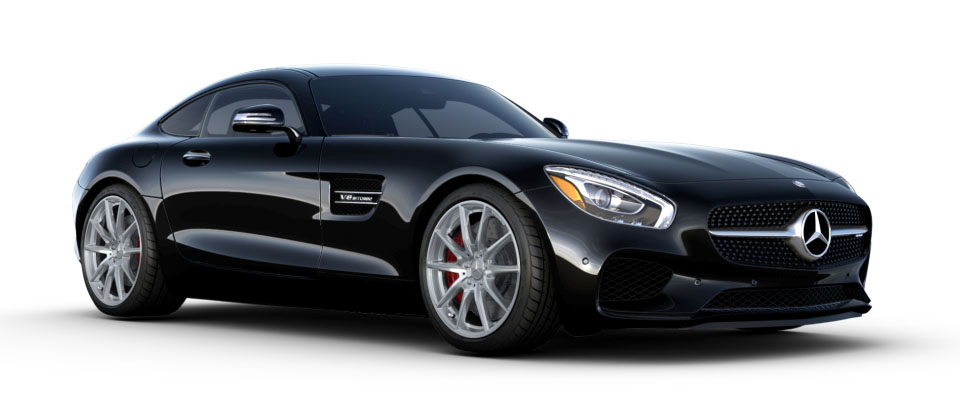 Mercedes-Benz AMG GT Coupe For Sale
Mercedes-Benz AMG GT Coupe PERFORMANCE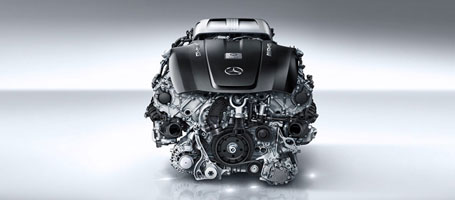 Handcrafted AMG 4.0L Biturbo V-8
AMG has developed an entirely new engine for a new era of performance. Generating high output from less displacement, the 503-hp 4.0-liter biturbo V-8 is more responsive yet up to 30% more efficient. Its massive torque reaches its 479 lb-ft peak at just 1,750 rpm, and holds it all the way to 4,750 rpm, for a 3.7-second 0-60 time and instant acceleration at any speed. Yet even with its advanced design and technologies, each AMG engine is still hand-built and signed by its own craftsman.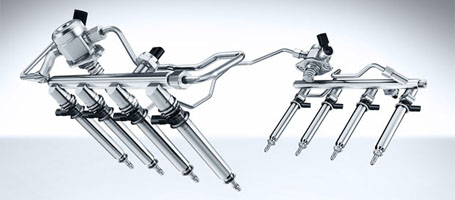 Direct Injection And Multispark Ignition
Advanced piezo-electric fuel injectors spray fuel directly into each cylinder with exceptionally precise metering, ultrafine atomization and incredibly quick on/off switching speed. Based on the immediate, individual needs of each cylinder's combustion cycle, they can supply the ideal fuel spray at up to 2,900 psi with millisecond speed. A new generation of multispark ignition can fire the fuel mixture up to five times in a single cycle, for stronger and cleaner performance.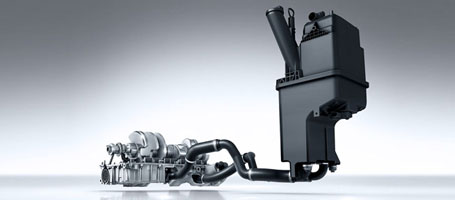 Dry-Sump Lubrication
To improve lubrication during hard cornering and other extremes, a dry sump replaces the traditional oil pan with a remote reservoir with new lightweight composite construction. The design also allows a lower overall engine profile, so the engine can be mounted more than two inches lower in the vehicle, behind the front axle. This front-mid-engine configuration contributes significantly to the car's ultralow center of gravity and ideal 47:53 front/rear weight distribution.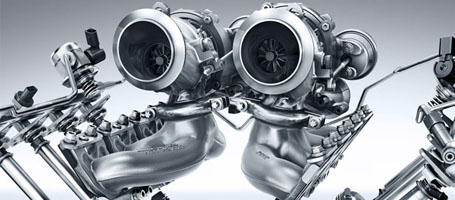 "Hot inside V" Turbocharger Configuration
For better performance and packaging, the new AMG V-8's twin turbos are placed inside the "V" of the engine. A sports-car first, it sends the compressed charge from each turbo to its bank of cylinders via an extremely short path, with near-zero pressure loss or turbo lag. The high-pressure turbos spool up quickly to as much as 186,000 rpm. The setup is also highly efficient from intake to exhaust, with liquid-cooled intercoolers and close-mounted catalysts that reach peak efficiency in seconds.
2016 AMG GT Coupe APPEARANCE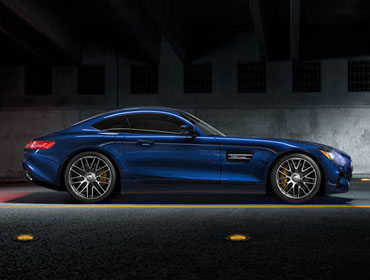 Lightweight, high-strength construction
The AMG GT S has been shaped by its purpose: pure performance in every dimension. Its light weight, sensuous sculpting and dramatic proportions are a triumphant concert of aerodynamics, aesthetics and attention to detail. Its body is almost entirely composed of aluminum, and its spaceframe weighs just 514 lbs, a class benchmark. Its low center of gravity, low drag and optimal downforce add up to highly rewarding driving dynamics. Its visual rewards need no explanation.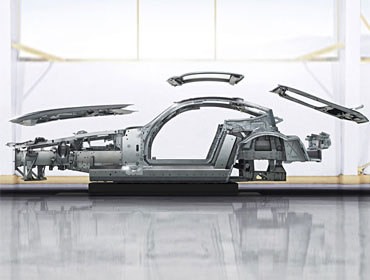 Aluminum spaceframe
Composed of aluminum for more than 97% of its weight, the highly rigid spaceframe is a model of lightness. Numerous manufacturing processes optimize the strength, shape and other characteristics of each component, whether it be stamped, extruded or cast. Even the windshield frame, traditionally reinforced with steel, achieves the Mercedes-Benz standard for strength and safety with aluminum. Among the non-aluminum components is a radiator support made of lightweight magnesium.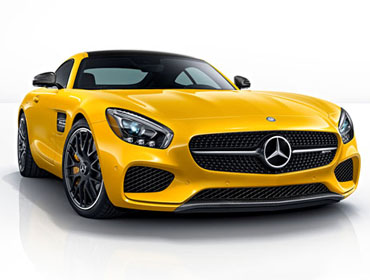 AMG Exterior Carbon Fiber Package
Subtle yet prominent body elements are crafted from genuine carbon fiber, expressing the rich racing heritage of the AMG GT S. The front air-dam splitter, front fender-vent fins, side mirror housings and rear apron insert are each precisely formed in this motorsports material. Gloss Black trim behind the grille crosswing and around the side windows accentuates its aesthetics.
Mercedes-Benz AMG GT Coupe COMFORT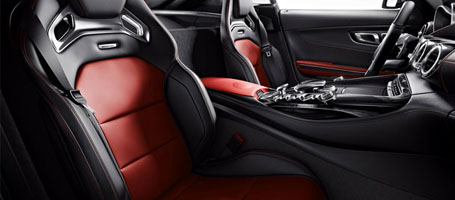 Heated Power AMG Performance Seats With Memory
Directly inspired by racing, the deeply contoured AMG Performance seats feature integrated head restraints with aluminum accents and AMG badges. In addition to the customary power adjustments, the substantial side bolsters in the cushion and backrest are also power-adjustable for optimal lateral support. A 3-position memory system for each seat also stores the power steering column and side mirror settings for the driver. Three-stage heating is standard.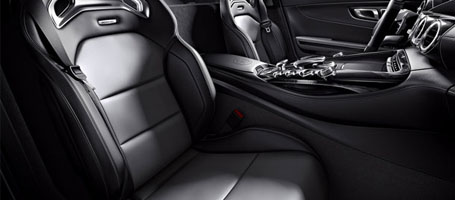 Nappa Leather Upholstery
Smooth, soft Nappa leather covers the seats, door armrests and center console lid, which is embossed with the AMG Affalterbach crest. Three color schemes are offered, all complemented by predominantly black covering of the dash and doors, plus a black fabric headliner.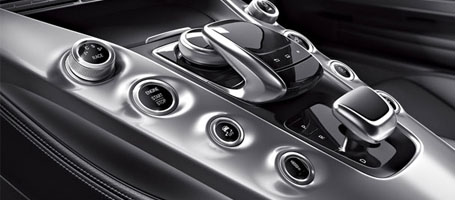 Silver Chrome Interior Trim
The dramatically shaped console and circular air vents are highlighted by standard Silver Chrome accents for their surrounding trim. Soft-finish black trim is inlayed between the vents and for the center console's inner surface, including the cover for the generously sized and conveniently placed cupholders.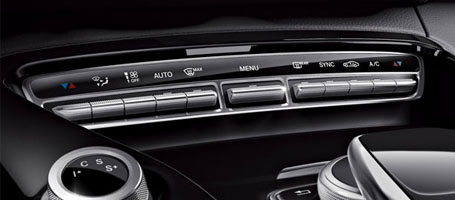 Dual-Zone Automatic Climate Control
Separate left and right temperature controls allow the driver and front passenger to enjoy personalized comfort. In addition to fully automatic or manual control of blower speed and airflow distribution, the system includes a dust and pollen filter that helps keep particles as small as 0.0002-inch from entering the cabin. Elegant aluminized controls are placed forward of the driver-focused console.
2016 Mercedes-Benz AMG GT Coupe SAFETY & WARRANTY
MB Limited Warranty
All new Mercedes-Benz vehicles are protected by our New Vehicle Limited Warranty, covering defects in material or workmanship for 48-months or 50,000 miles, whichever comes first. For added protection, the Mercedes-Benz Extended Limited Warranty offers continued peace of mind with prolonged coverage tailored to your needs.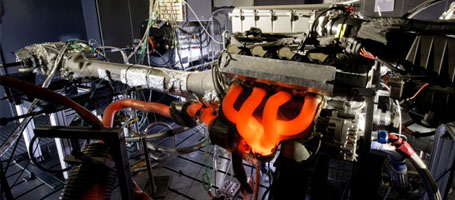 Development And Testing
Though fully conceived and developed by AMG, the Mercedes-AMG GT body structure and safety systems conform to the industry-leading standards of Mercedes-Benz. In addition to its advanced restraints and active safety systems, the vehicle underwent the full testing regimen during its development, from countless computer simulations with its aluminum spaceframe and body to an extensive series of actual crash tests.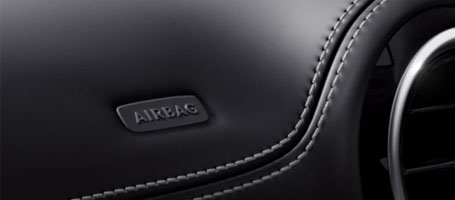 Eight Air Bags
A system of eight advanced air bags is designed to offer protection in a variety of accident types. Dual-stage front air bags are augmented by knee air bags for both the driver and passenger. And each seating position is provided with a side-impact thorax/pelvis air bag and curtain-type head protection air bag.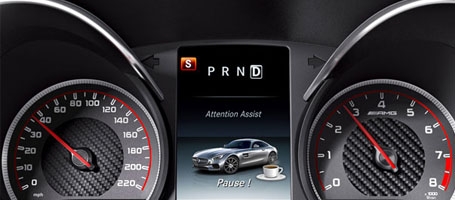 ATTENTION ASSIST®
The first system of its kind, ATTENTION ASSIST® continuously monitors up to 70 parameters of driving behavior, and can automatically alert the driver with both visual and audible warnings if it detects signs of drowsiness on long trips. With enhanced sensitivity, the system can also help detect drivers who begin their trip drowsy, and offer more useful information to drivers along their journey via the dashboard display.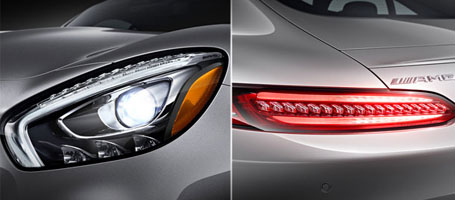 LED Daytime Running Lamps And Taillamps
Bright white LED Daytime Running Lamps help increase the visibility of your vehicle to oncoming traffic by illuminating whenever the car is switched on. LED technology also illuminates the brake lamps more quickly, offering drivers behind you more time to react, which could make a critical difference in a panic stop. With long life and low energy consumption, LED lamps also add a distinctive high-tech styling touch.