2015 Porsche 918 Spyder Overview
2015 Porsche 918 Spyder For Sale

918 Spyder Weissach Package
Porsche 918 Spyder For Sale
2015 Porsche 918 Spyder Performance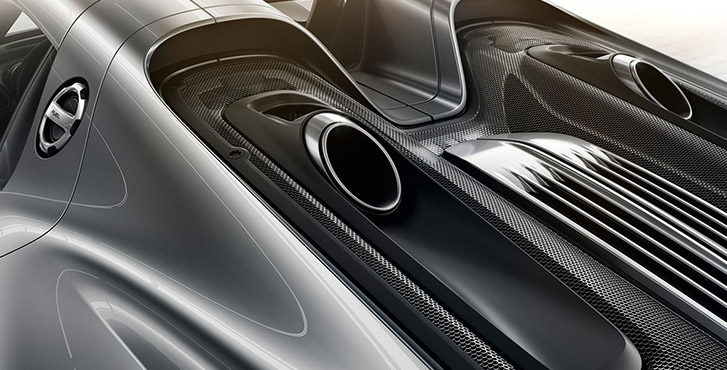 Top Pipes
Top pipes are not only new to the road, they are new for Porsche. The concept comes from the racetrack and proves unequivocally where the 918 Spyder feels at home.So they adopted a completely new approach, resulting in a new type of thermodynamic air routing concept that has enabled the use of extremely short exhaust gas channels: the gases are expelled from the car through the top pipes directly above the engine. The associated reduction in exhaust backpressure has a positive impact on power output and fuel economy. The audible effect is heard in the resonant Porsche sound that reveals the motorsport genes of the 918 Spyder.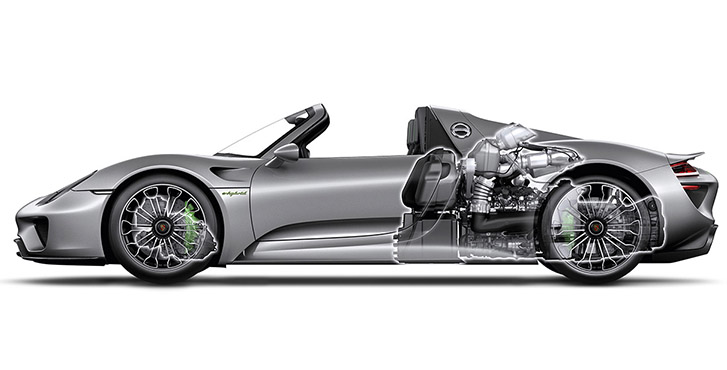 V8 High-Revving Engine
Thanks to a power output of more than 447 kW (608 hp), the high-performance unit attains the level of a racing engine. That's what we call motorsport DNA. Its low weight of around only 135 kg and its low position provide the optimum prerequisites to extremely dynamic driving performance and ultra precise power delivery – on the racetrack and on the road.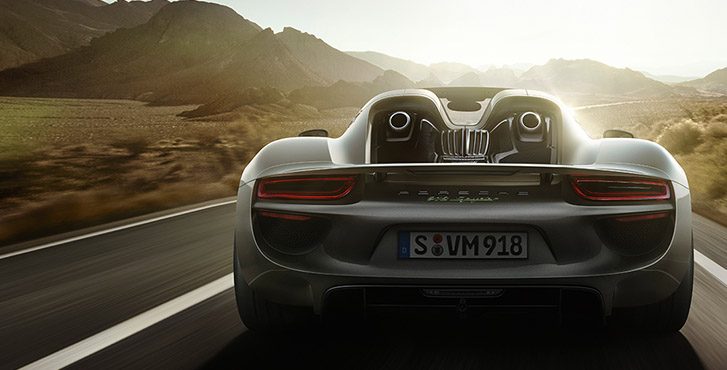 Porsche Doppelkupplung(PDK)
For the refined version of Porsche Doppelkupplung (PDK) shift times and shift programmes have been further optimised. PDK changes gear automatically, but you can still take manual control using the gearshift paddles on the sports steering wheel. Gear changes take place in milliseconds with no interruption in the flow of power. Just like in motorsport.
2015 Porsche 918 Spyder Appearance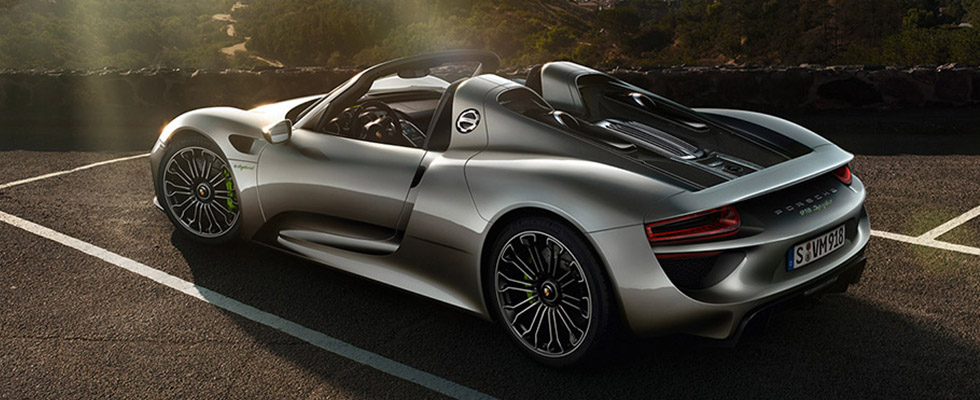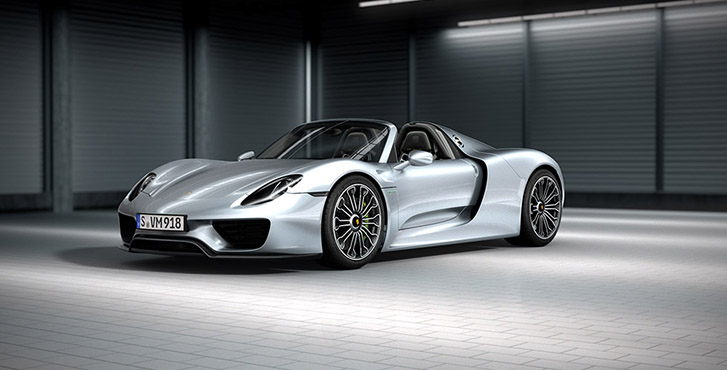 LED Lighting
The LED taillights are shaped three-dimensionally. Above them sits the extendable rear wing. Retracted, it reduces air resistance and also enhances the puristic impression that the 918 Spyder creates. Extended, it delivers sportiness and downforce on every level. It is flanked by the vertically aligned LED headlights. Underneath these are two large air intakes, which give the front a resolute appearance and help to provide sufficient cooling.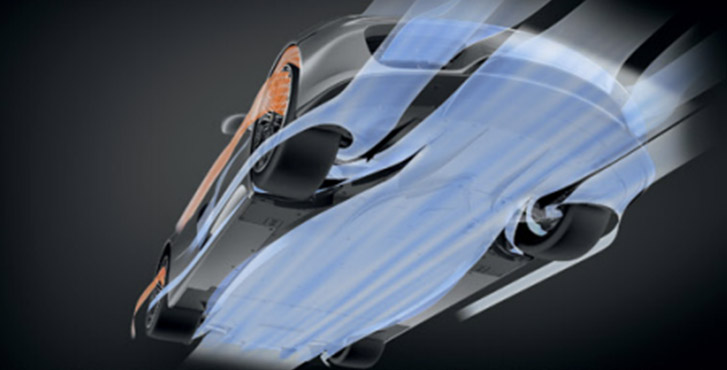 Porsche Active Aerodynamics (PAA)
Low aerodynamic drag and high downforce are essential at high speeds, preferably at the same time. Another contradiction? Not for our engineers. They've found the solution with the three-stage extendable rear wing, active diffusers in the front part of the underbody and active cooling air flaps in the front air intakes, which are controlled automatically in line with the operating mode and driving speed. It's a system that combines low drag with high downforce in the interests of even greater dynamic performance.
2015 Porsche 918 Spyder Comfort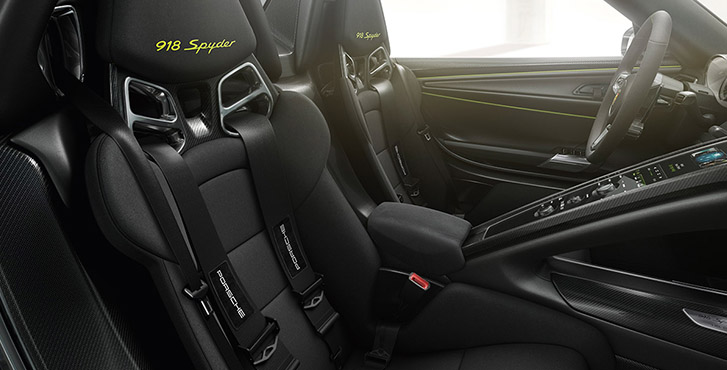 Ergonomics
These specially developed lightweight bucket seats in carbon-fibre reinforced plastic (CFRP) feature electric height adjustment (optional for passenger seat) and offer an extraordinarily low seating position for any super sports car. The contouring of the side bolsters and reinforced shoulder support are especially characteristic and serve a functional purpose. Lightweight bucket seats with firmer padding.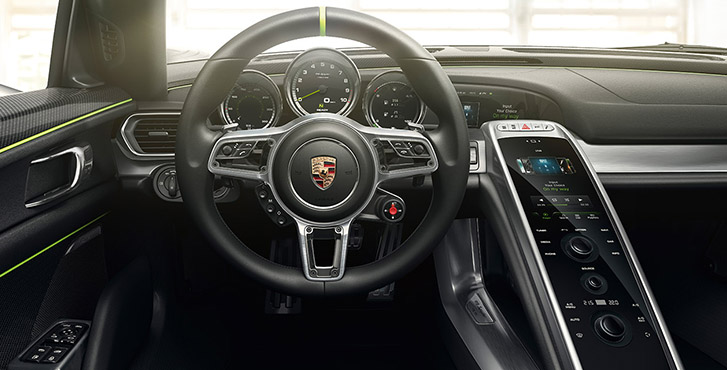 Center Console
A state-of-the-art control concept with smartphone-style touch and gesture recognition, character recognition (including Chinese) and three rotary pushbuttons provide intuitive operation of displays and control functions. Displayed content can be customised to your own preference. Embedded in the exquisite centre console, the touch surfaces enable fast navigation and direct operation of functions relating to comfort and convenience, air conditioning, car settings and Porsche Communication Management (PCM), which is integrated as standard. PCM information is shown in the central 8-inch information display. This is housed in the dashboard behind a panoramic shroud to minimise reflections for optimum readability even on the move.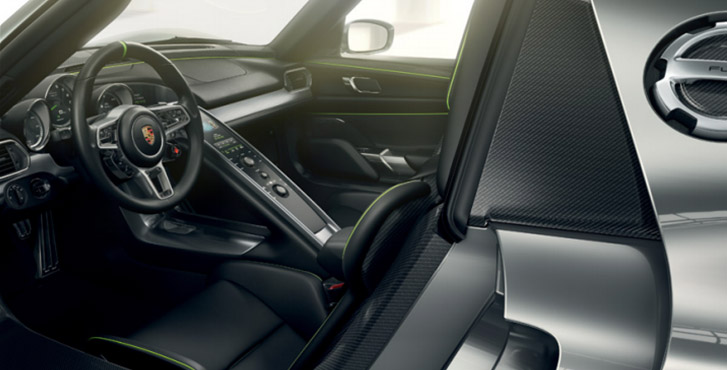 Interior Desgin
The materials are lightweight and exquisite. Not only do they meet requirements for visual style, they all have a structural purpose in the interior. The open center console edged with aluminum divides up the functional areas in the cockpit in a visually clear way. Equally important was the use of carbon, or to be more precise, a carbon-weave finish. It has been used generously in the 918 Spyder not only for weight reasons but because it looks good too. The third primary material used is leather. It is functional, robust and feels good to the touch. Here, it is bordered by narrow piping in a contrasting color.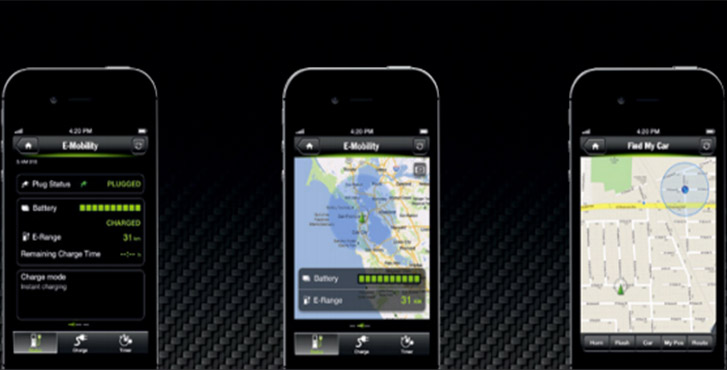 Porsche Car Connect
Porsche Car Connect is a smartphone app that enables you to access various data relating to your car and control certain functions remotely – any time, any place. Carfinder displays the shortest route from your current position to your car's parked location. For the 918 Spyder, Porsche Car Connect is enhanced with a comprehensive range of e-mobility services tailored specifically to this vehicle concept. Features include an overview of the current battery charge state and available all-electric range as well as the ability to manage the charging process.
2015 Porsche 918 Spyder Safety
New Car Limited Warranty & Porsche 24-Hour Roadside Assistance Program for 4-Years / 50,000 Miles (whichever occurs first)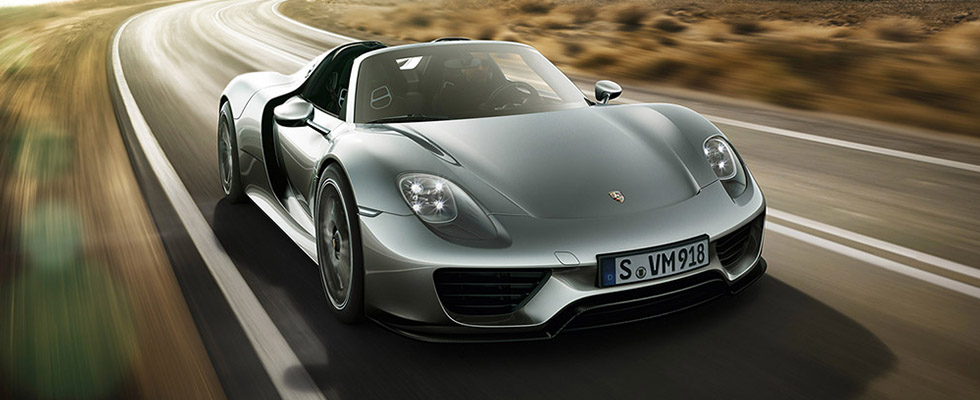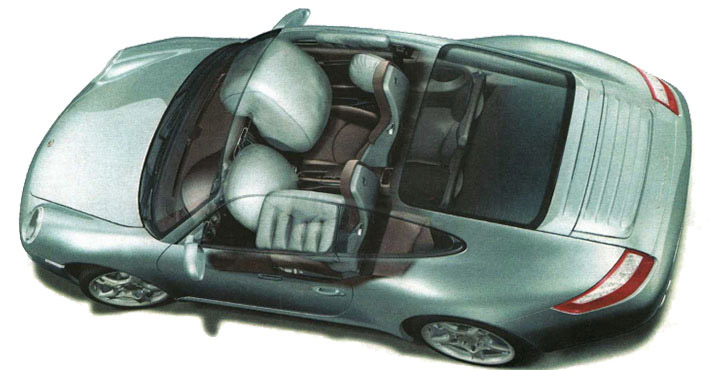 Driver and Passenger Airbags.
The 918 Spyder is equipped with driver and passenger airbags as standard. The two full-size airbags are inflated in two stages, depending on the severity of impact.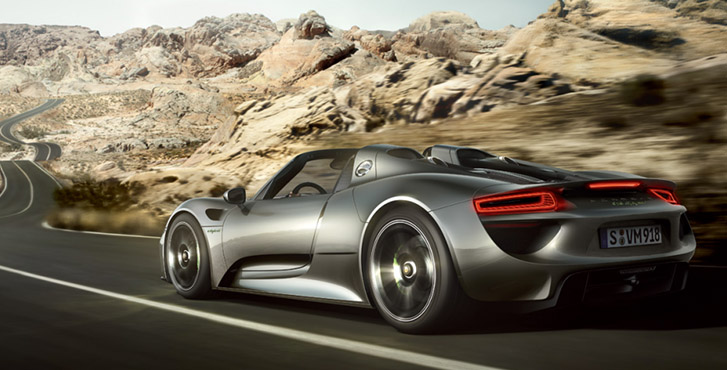 Porsche Side Impact Protection System (POSIP)
Fitted as standard, POSIP comprises side impact protection elements and a head airbag in each door as well as a thorax airbag in both seats. The generous airbag volume offers protection throughout the entire seat adjustment range. Padded elements integrated into the door trims also afford extra protection to occupants. Additional safety features include the headrests which form an integral part of each seat, an energy-absorbing steering column, three-point seat belts with pre-tensioners and force limiters and energy-absorbing elements in the dashboard.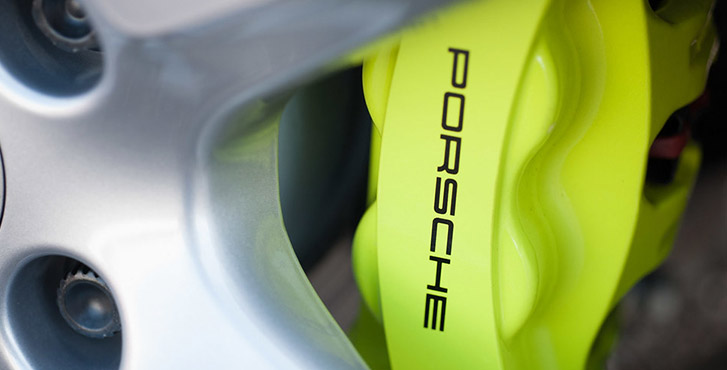 Porsche Ceramic Composite Brake (PCCB)
The six-piston monobloc aluminum fixed brake calipers at the front axle and four-piston units at the rear, all painted in Acid Green, ensure a powerful and, above all, constant braking effect. The key advantage of PCCB is its extremely low weight, with ceramic brake discs that are approximately 50% lighter than standard discs of a similar design. As well as enhancing performance and fuel economy, this represents a major reduction in unsprung and rotating masses.
2015 Porsche 918 Spyder Specification