2015 Cadillac Escalade OVERVIEW
2015 Cadillac Escalade For Sale
8-speed automatic transmission
Surround Vision
Wireless Charging for mobile devices
Heated and cooled driver and front passenger seats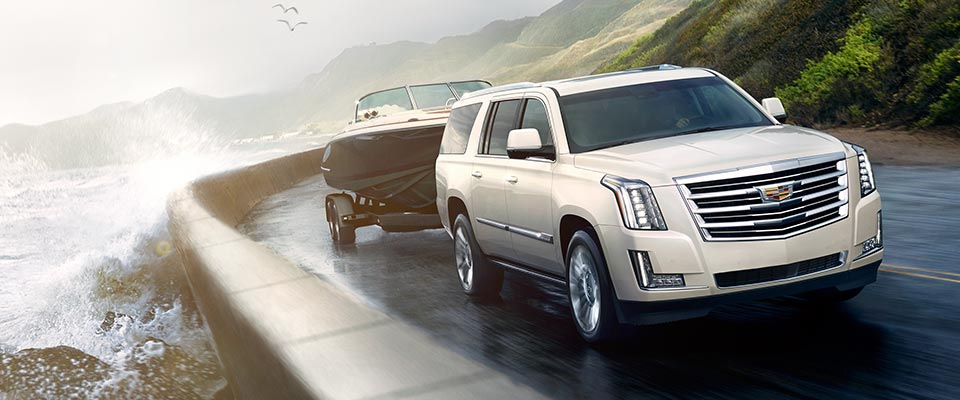 Cadillac Escalade For Sale
Cadillac Escalade PERFORMANCE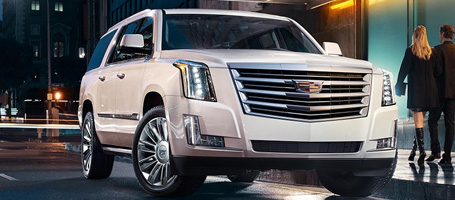 The Luxury of 4WD
Whether it's launching your cabin cruiser at the yacht club or making your way to the summer home, available driver-selectable four-wheel drive — with a two-speed transfer case and neutral setting — only seems like a luxury until you need it. Standard trailering equipment takes it from extravagant to essential, and Escalade becomes more than you'll probably ever need.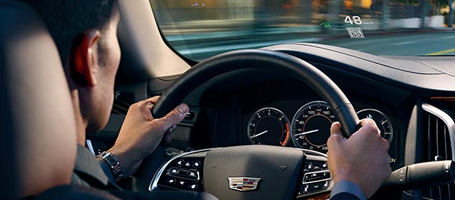 Quietest Escalade Ever
We went to great lengths to create a serene interior, including acoustic front glass, triple-sealed inset doors and the use of Bose® Active Noise Cancellation. The Bose technology actively monitors and measures undesirable cabin noise and sends a canceling frequency through the speakers to reduce powertrain sounds.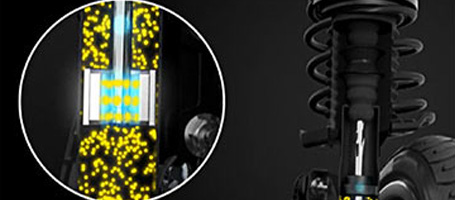 Magnetic Ride Control
Magnetic Ride Control suspension adds balance to the athletic performance. It reads the road up to 1,000 times a second as magnetic particles suspended in fluid react to a magnetic field that adjusts the suspension to ever-changing road conditions. Like a gymnast balancing on a beam, it gives Escalade a ride of almost supernatural grace.
2015 Escalade APPEARANCE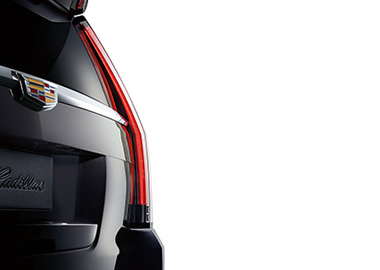 Light-Blade LED Taillamps
Our best shine bright. Full light-blade LED taillamps boast a clean, classic appearance, but that's far from the end of the story. These long-lasting lights also use less power and activate 200 milliseconds faster than an incandescent bulb, which could give the driver behind you extra time to react when it's most important.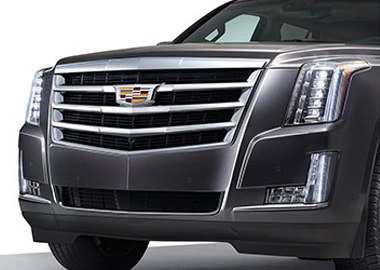 Advanced Forward Lighting
There's brilliance behind the brilliance. Full LED headlamps — including industry-first Total Internal Reflectance LED high-beam technology produce an exclusive and vibrant razor-like vertical light signature. In addition, LED cornering lamps on the Premium and Platinum Collections engage when sensors indicate the vehicle is turning, projecting light to the side of the vehicle to better illuminate your path.
Cadillac Escalade COMFORT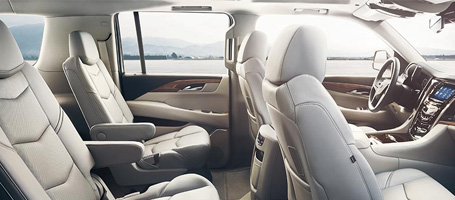 Front and Second Tow Heated Seats
Sharing the wealth is what Escalade is all about. And heated seats are just the beginning. After all, warm clients or family members make for a considerably more pleasant drive.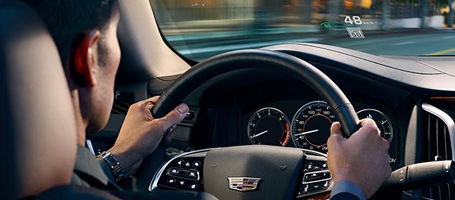 Head Up Display
The available reconfigurable Head-Up Display was inspired by the kind found in fighter jets. The full-color interface conveniently projects on the windshield with information such as speed, tachometer, navigation and more. This smart system aids in bringing attention to the road for a more secure drive.
2015 Cadillac Escalade SAFETY & WARRANTY
BUMPER-TO-BUMPER LIMITED WARRANTY
Cadillac backs your new vehicle with its no deductible, Bumper-to-Bumper Limited Warranty. The entire vehicle is warranted for repairs, including parts and labor, to correct any defects in materials or workmanship for 4-years or 50,000-miles, whichever comes first (except routine maintenance). The warranty covers towing to the nearest Cadillac dealership, and there is no deductible for warranty repairs during the warranty period. The warranty transfers automatically with vehicle ownership during the warranty period.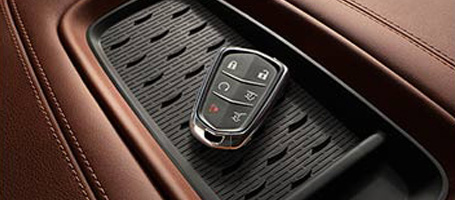 Keyless Access
Escalade turns the little things into luxuries too — like letting you open your door and start your vehicle while keeping your keys in your pocket, purse or briefcase. Keyless Access recognizes your key fob as you approach your Escalade and allows you to unlock the driver's door simply by pressing the button on the door handle. A second tap within five seconds unlocks all doors. For added convenience, you can program the system to automatically lock your doors as you walk away from the vehicle.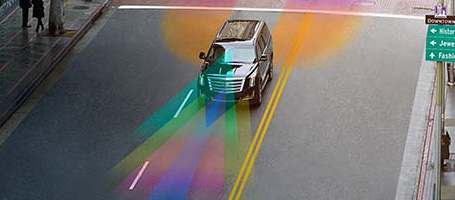 Surround Vision
Your eyes in the sky. To help ensure you're seeing the area around your Escalade when backing up, a series of cameras work together to provide a birdseye view of the vehicle and the areas immediately surrounding it. This view, projected on the Cadillac CUE screen, helps increase your awareness, and that helps everyone.