2015 Acura RLX OVERVIEW
2015 Acura RLX For Sale
"Intuition unleashed by the will of the driver." —Acura.com
310 horsepower
Precision All-Wheel Steer™
Jewel Eye® LED headlights
Class-leading legroom
AcuraLink® The Next Generation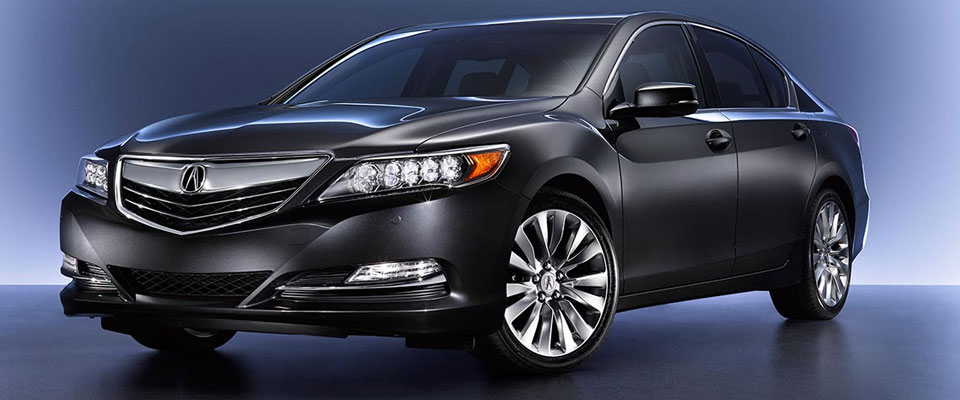 Acura RLX For Sale
Acura PERFORMANCE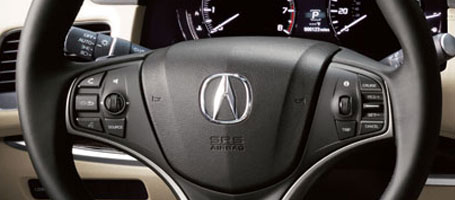 Precision All-Wheel Steer
Precision All-Wheel Steer is designed to deliver an unprecedented level of handling precision and control. The first system that enables the rear wheels to adjust toe angles independently of each other. Working in concert with Vehicle Stability Assist and the Agile Handling Assist, P-AWS helps enhance vehicle stability, maneuverability, and control.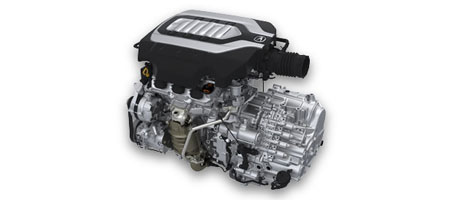 3.5-liter Engine
The RLX is powered by a 3.5-liter, 310-horsepower V-6 engine that features Direct Gas Injection, Variable Cylinder Management and the Acura i-VTEC system.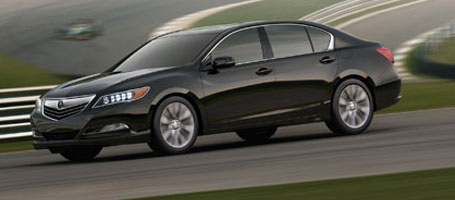 Agile Handling Assist
Agile Handling Assist uses the components of the Vehicle Stability Assist (VSA) system to help improve handling. While VSA steps in to brake individual wheels to avoid oversteer or understeer, the Agile Handling Assist uses active braking, usually on an inside wheel to help the driver smoothly and easily trace the desired line through a curve with smaller steering inputs.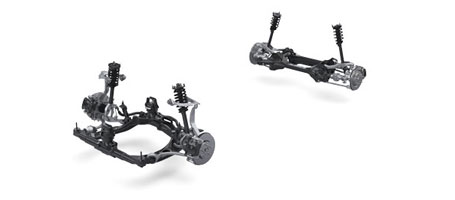 Suspension
The remarkable handling performance of the RLX is a result of double-wishbone front and multi-link rear suspensions.
2015 RLX APPEARANCE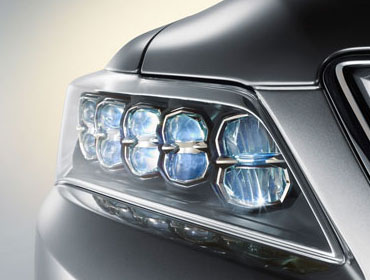 Jewel Eye® LED Headlights
All RLX models are equipped with Jewel Eye® LED headlights which provide a whiter, brighter beam than HID or halogen headlights, while using less energy and lasting significantly longer.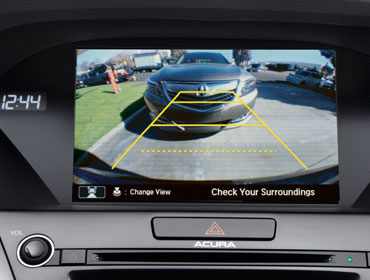 Multi-view Rear Camera
The RLX comes with a rearview camera that automatically produces a display in the center screen When "Recerse" is engaged. There are three separate views, allowing you to select the one that best serves your situation. You can change the views by pressing the center panel's "Enter" control.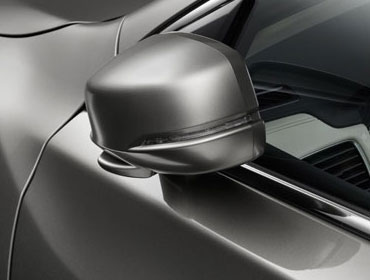 Side Mirrors
While side mirrors are often an overlooked component in many cars, in the RLX they're surprisingly feature-rich.
Acura RLX COMFORT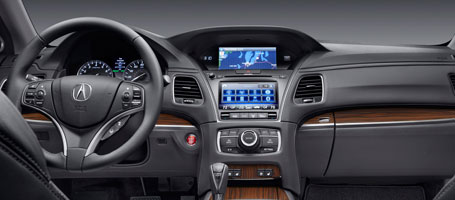 Dashboard
The RLX instrument panel takes the Acura interior-design DNA to a whole new level. Supple leather starts at the front door panels, sweeps across the curves of the Acura dual-cove instrument panel, and clothes the center panel controls, surrounding the driver and front passenger in leather.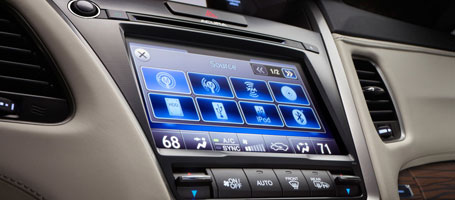 ELS Premium Audio System
Grammy® award-winning recording engineer and producer Elliot Scheiner helped design this critically acclaimed ELS Premium Audio System to reproduce music as it's heard in the recording studio. With music sources available over the air, internet or your own digital library, even the most familiar music can become an all-new listening experience.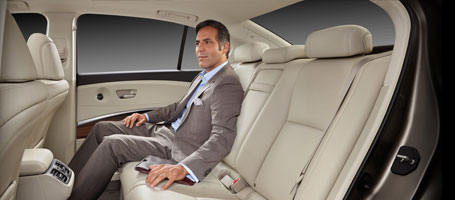 Rear Seats
Using the same packaging techniques it employs on its smaller vehicles, Acura gave the RLX class-leading rear legroom that's equivalent to most competing brands' full-size luxury sedans.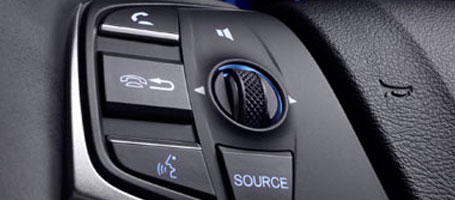 Voice Recognition
In addition to the sophisticated, new touch-screen controls and the versatile steering-wheel controls, the Voice Recognition feature that accompanies the Acura Navigation System allows you to perform the most frequently used functions of the audio, climate control, and navigation systems without ever lifting a finger.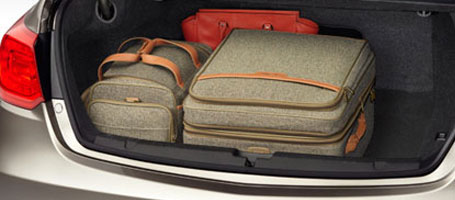 Cargo Area
Open the trunk lid, and you'll find a wide area with a flat floor that easily accommodates large pieces of cargo.
2015 Acura RLX SAFETY & WARRANTY
4-year/50,000-mile limited warranty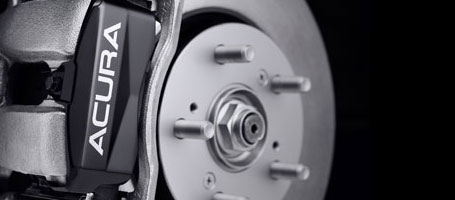 Braking System
The RLX features a firm pedal feel with linear response that allows braking to be precisely modulated. The RLX disc brakes are backed up by several sophisticated electronic systems to provide you with enhanced abilities under most circumstances while also providing more comfort during urban driving.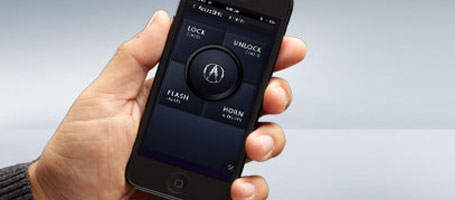 Security
The RLX comes equipped with a security system that has enhanced capabilities due to the new AcuraLink® system.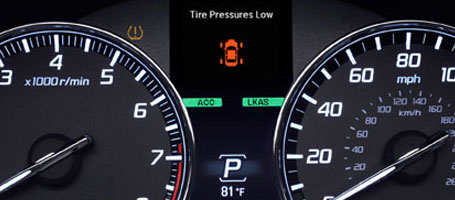 Tire Pressure Monitoring System
Since an under-inflated tire impedes handling and can be a safety hazard, the Tire Pressure Monitoring System (TPMS) uses pressure sensors mounted in each wheel that send readings to a central electronic control unit. The system then evaluates whether the pressure is up to an acceptable range.